Park and City
---
I wandered around the city near the hotel, along with the nearby park.
The view from the hotel, over the auditorium and park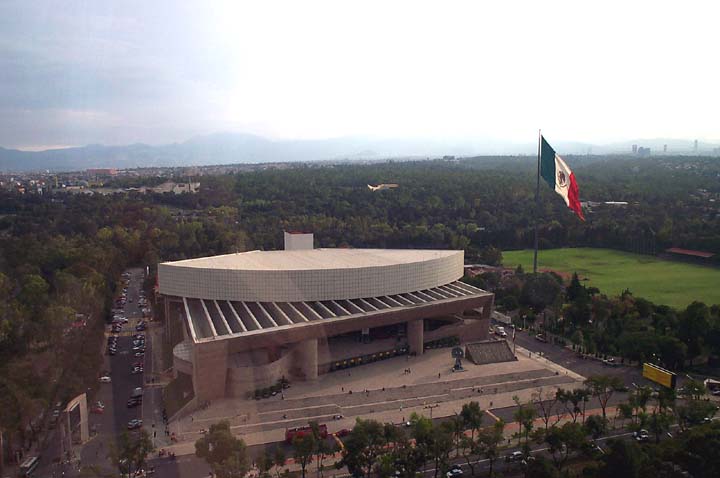 Cool evening view - this is the original light, with the sun just going down; very bright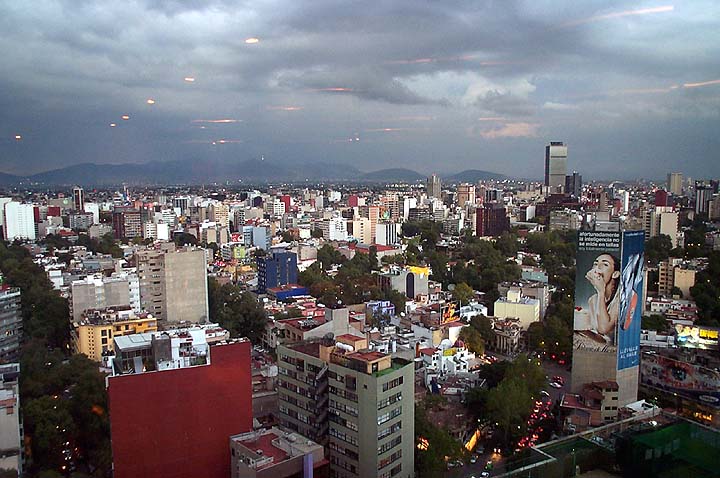 Another view, different direction; something like 10 million people live here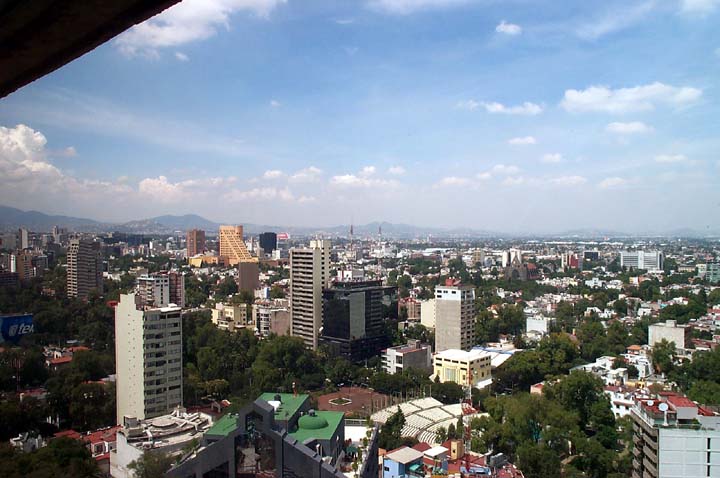 View over the park of downtown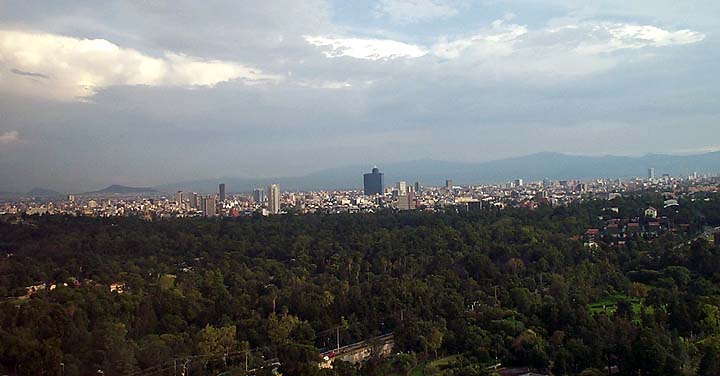 Good view of the big yellow steel sculpture outside hotel, with taxi.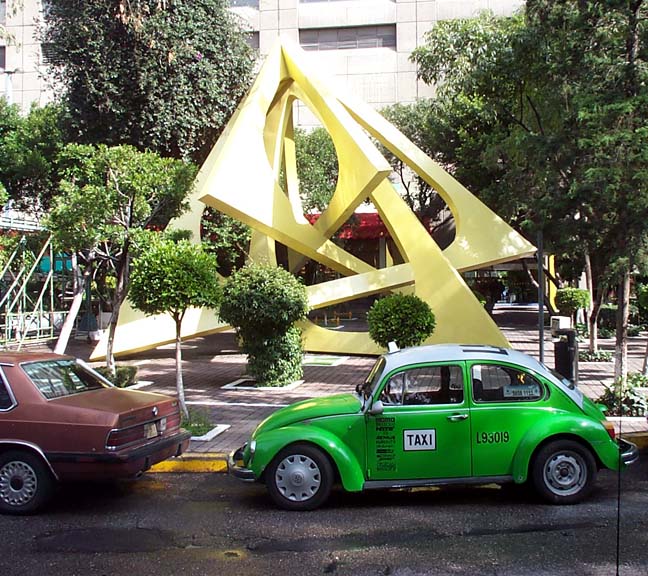 Typical Mexican street corner
A very nice mall near the hotel - of course, a guard out front with a shotgun and police inside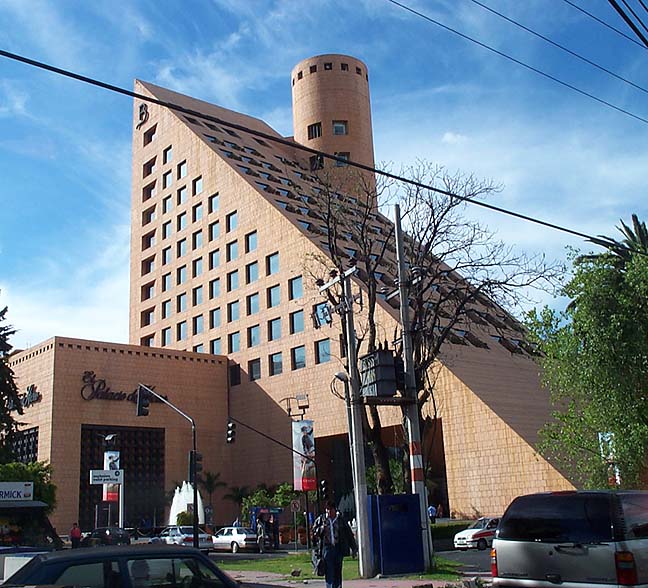 Interesting church I spotted from the hotel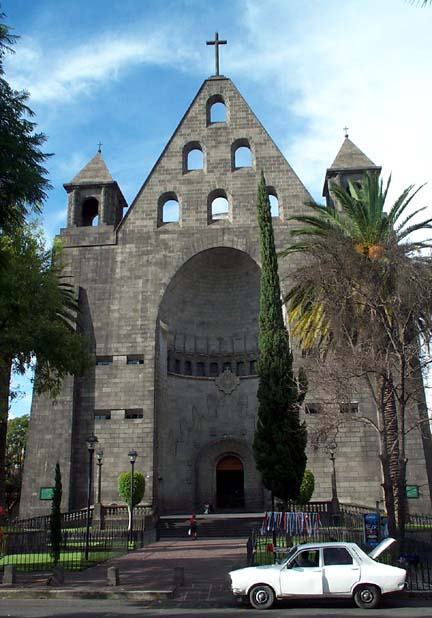 Inside the church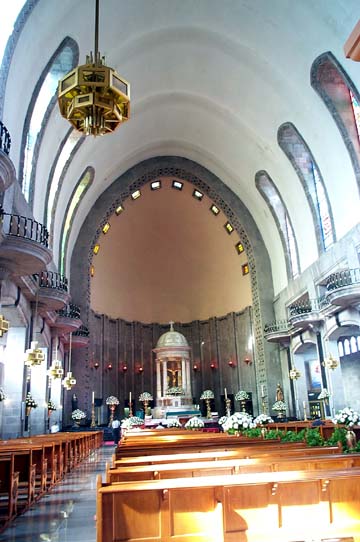 Interesting statue outside the museum of anthropology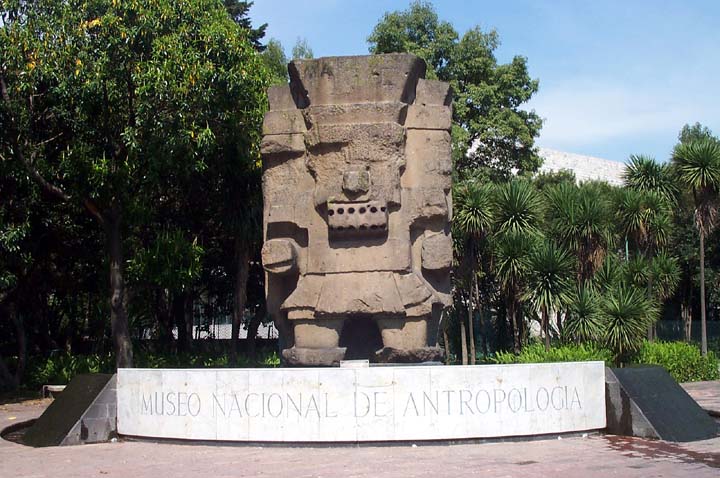 Road I walked down in park, where a guy tied to rob me. I had to beat him up.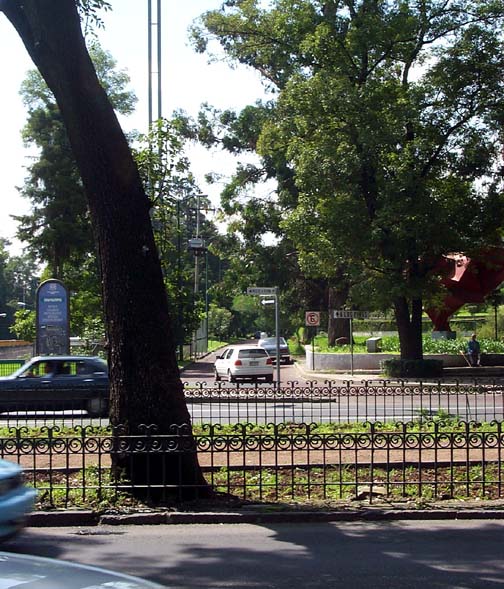 Cool lake in park, with families in boats, enjoying the beautiful Mexico City day.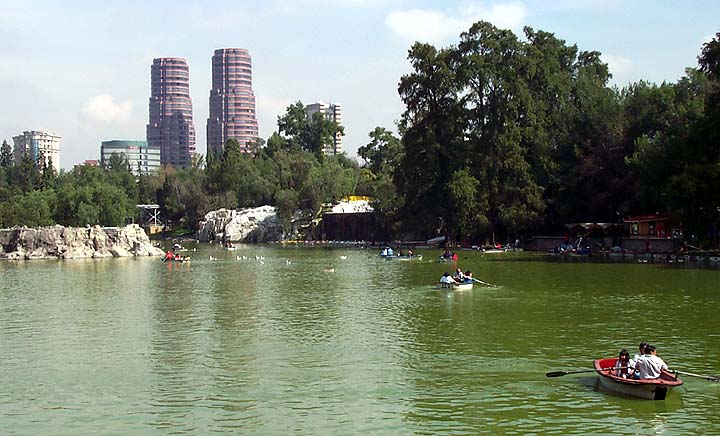 Sorry for quality - but this was a cool dude in sunglasses driving a very yellow VW Bug.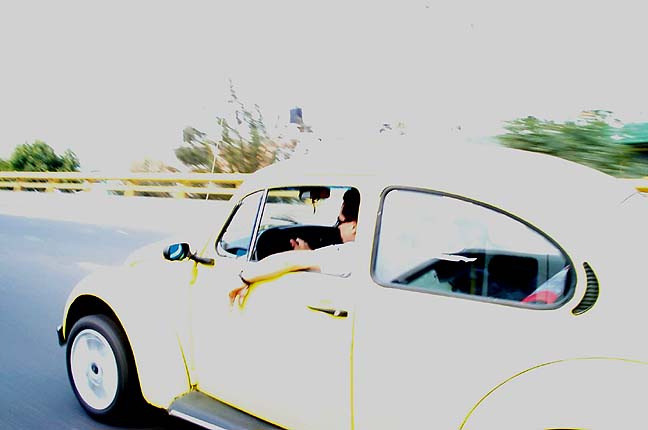 Our tour guide reminded us that Mexicans like to eat and thus are not slim !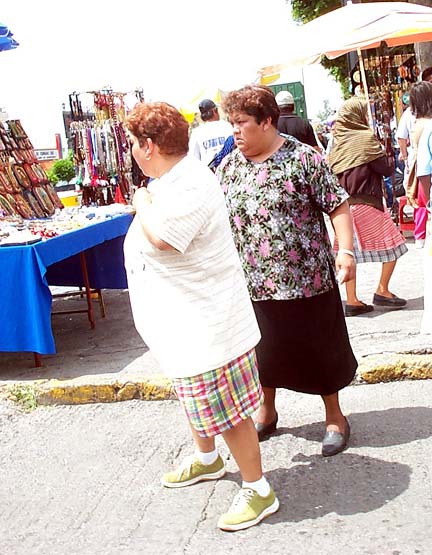 Artisan making stone and obsidian carvings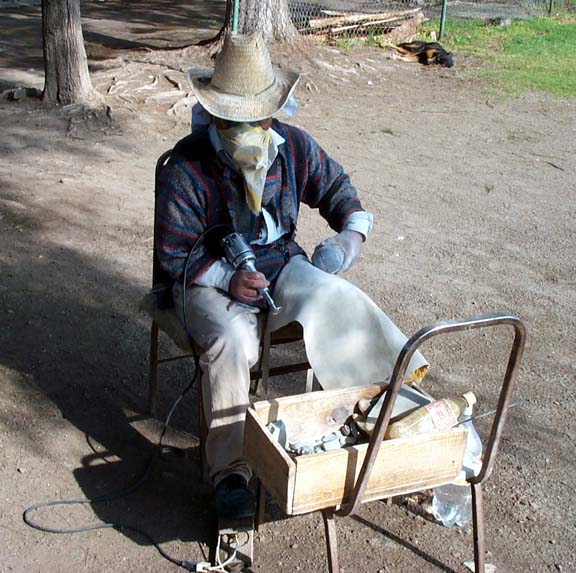 Weaver of beautiful cloth; this is very interesting to me, as I used to design weaving looms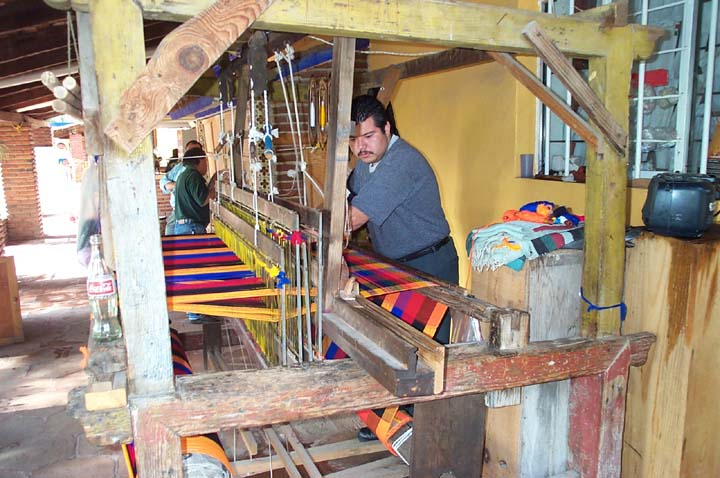 The Blue Agave plant - where Tequila comes from