Main Catholic Church
---
Mexico is very Catholic, largely because of the appearance of the Virgin Mary on this site on December 12, 1531.
The Virgin Mary was seen by a poor Mexican, Juan Diego. See the story here.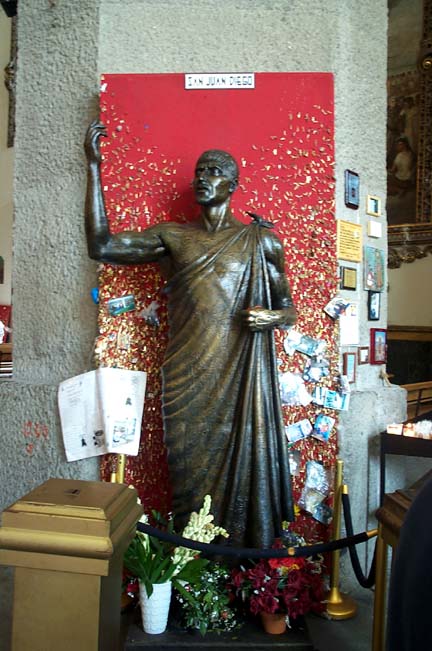 These are the offerings behind the statue, little pins from worshippers.
And, so this church was erected soon after. Unfortunately, it's tilting to the left (it's not the photo); the church was closed in the 1970's for restoration and just reopened recently.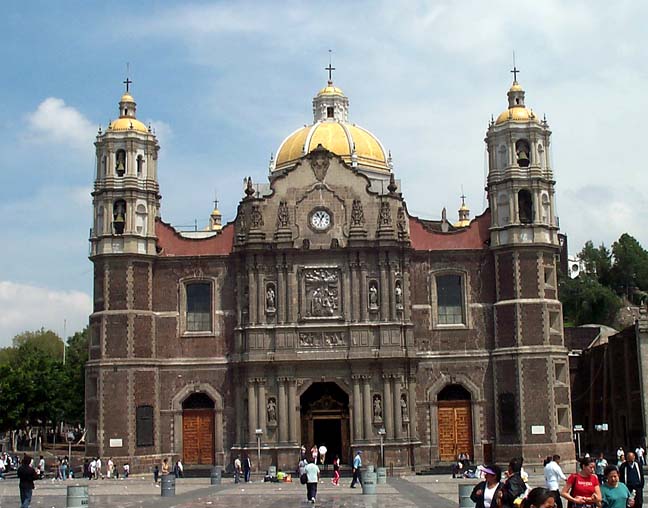 Ceiling view - plus cables to hold 500 year old walls together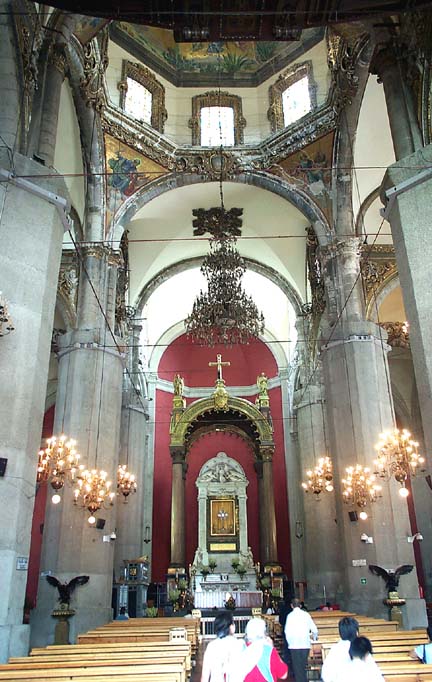 You can see the tilt of the columns (and floor)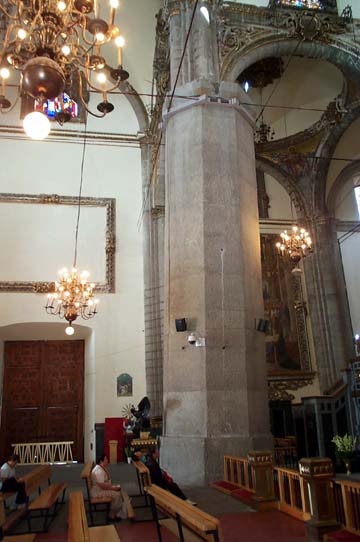 The actual shawl Diego was wearing, which came to have an image of Mary on it.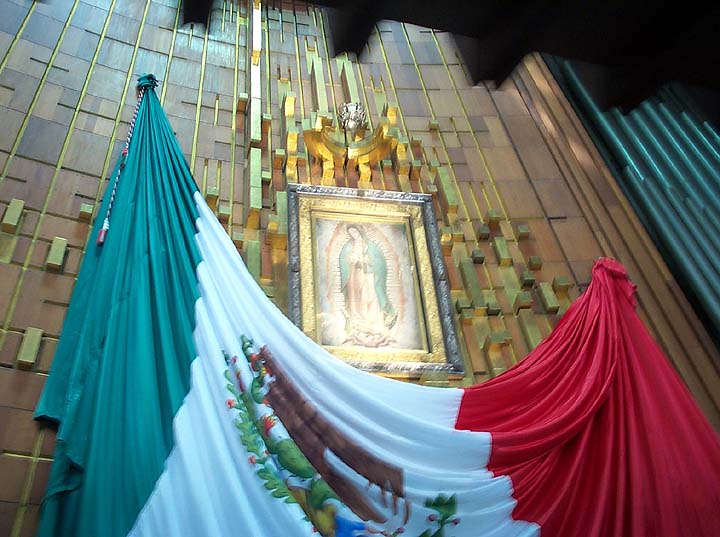 Since the old church was unusable, this new one was built in the 1970's - pretty ugly.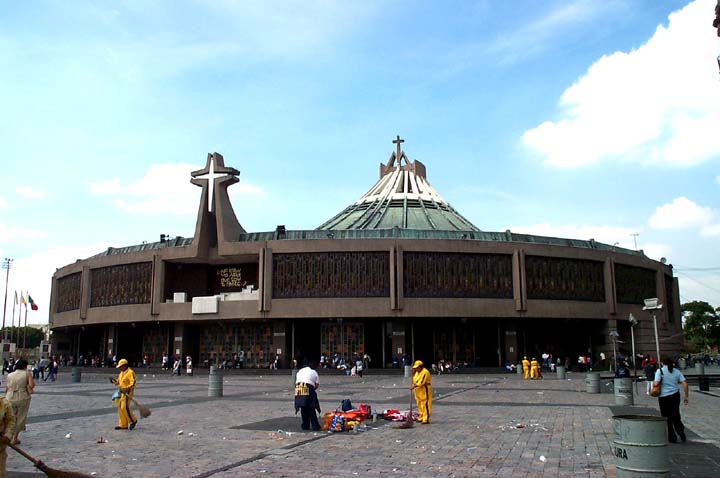 Inside the new church
Painting of the vision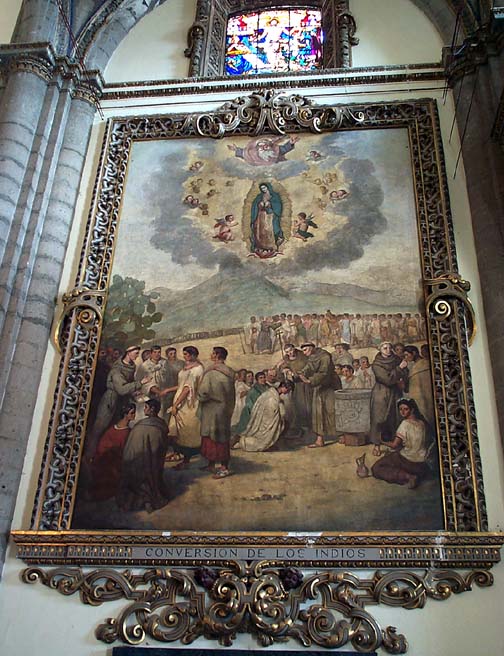 Of course, this is a big tourist area, so you can buy all types of icons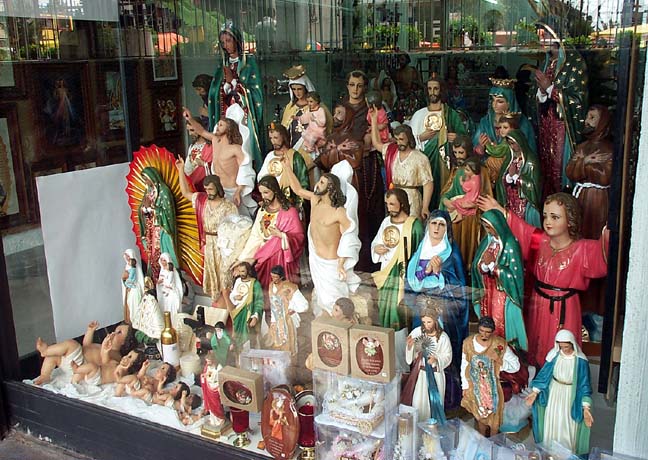 An interesting Aztec sort of sculpture across from the churches