Mexico - 2003
---
We spent the day of the wedding snorkeling via a boat we hired and then sitting on the beach just having lunch and doing nothing at all.
Here is a big snorkel / sightseeing boat. Ours was a tad smaller (like 1/5).

Lenny & Steve. We snorkeled around the rocks in the background.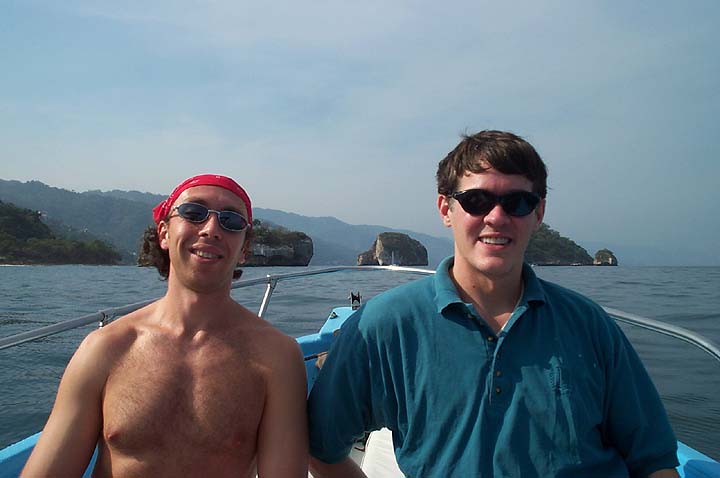 Tour boat filled with girls. All from England, in Mexico after high school to teach. This is their day off.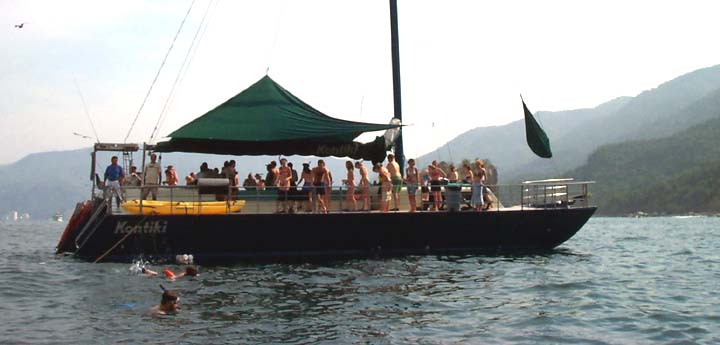 The rocks we snorkeled around. Very pretty, lots of fish.

Rocks again, from the other side, with bird.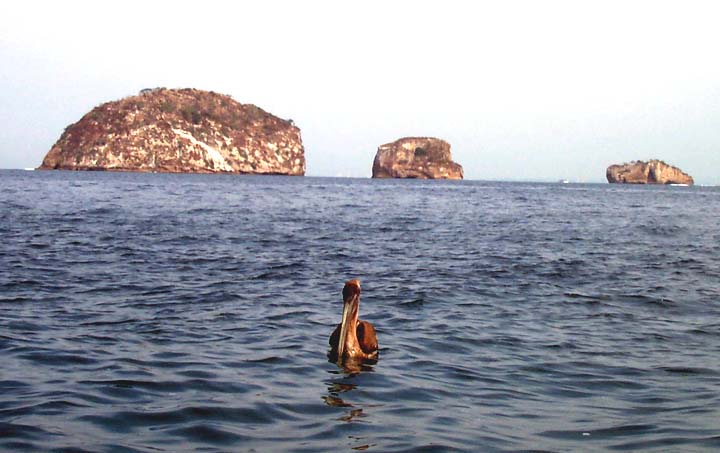 Steve looking rather handsome !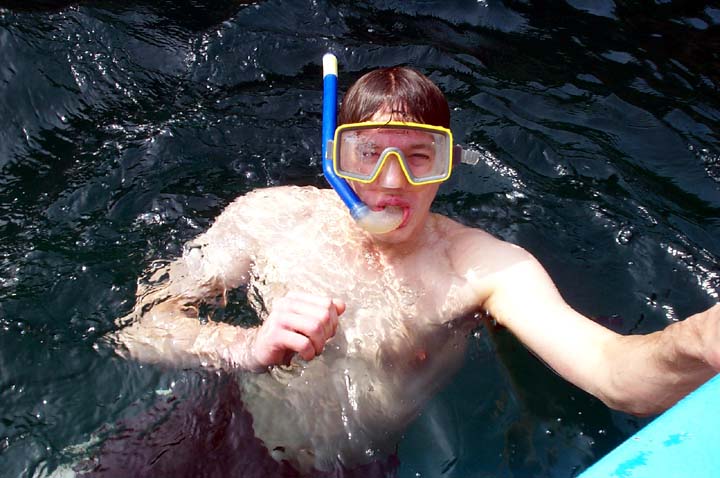 Team snorkeling.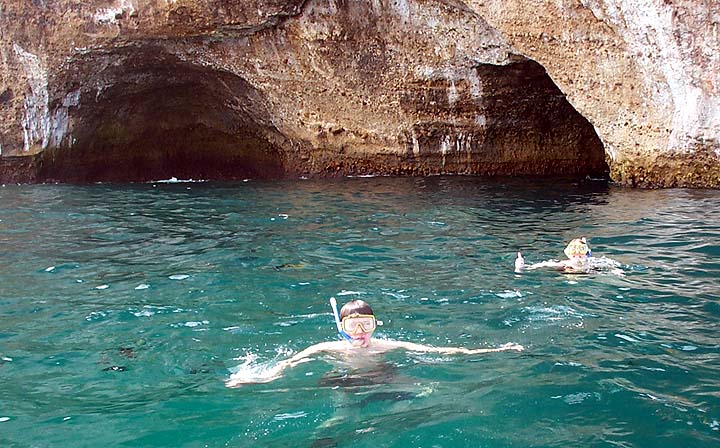 Beachfront hotels.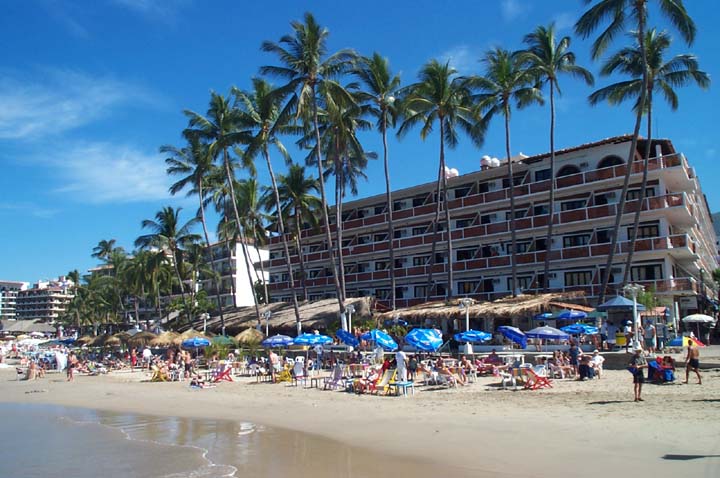 More beach.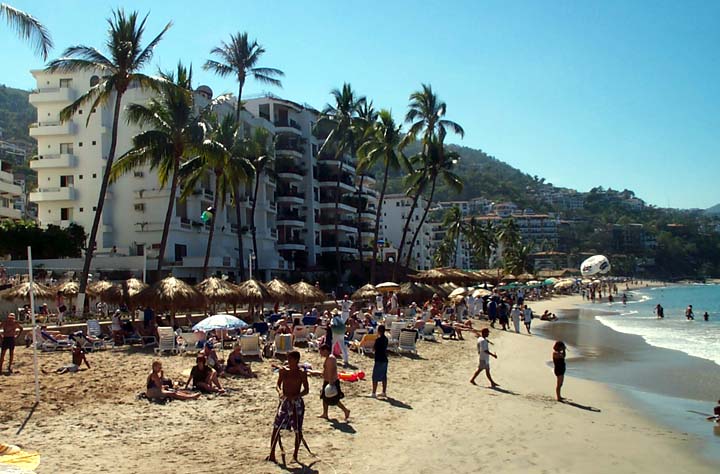 A resort in the next town over. Very secluded.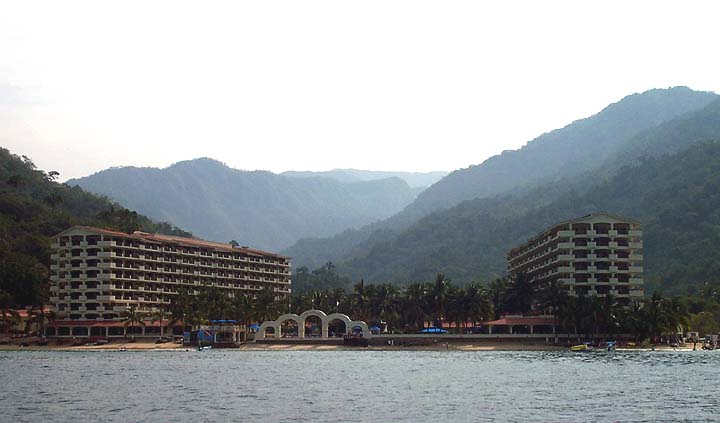 The Iguana. A famous movie - Night of the Iguana, was shot here, based on a play by Tennessee Williams, included actors Richard Burton and Ava Garnder. Helped make this area famous in 1964.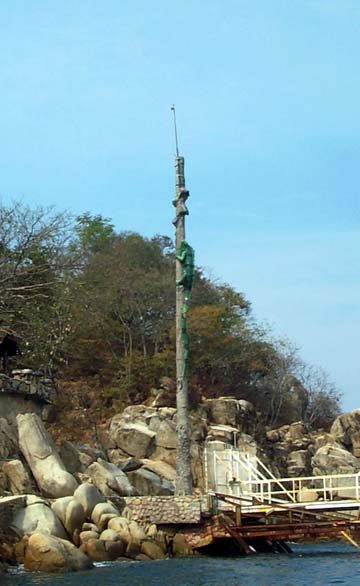 Ocean from our lunch table.