Mexico - 2003
---
Other Puerto Vallarta Sights:
Looking north from my hotel. A big storm had come through in the fall and damaged a lot of the beaches.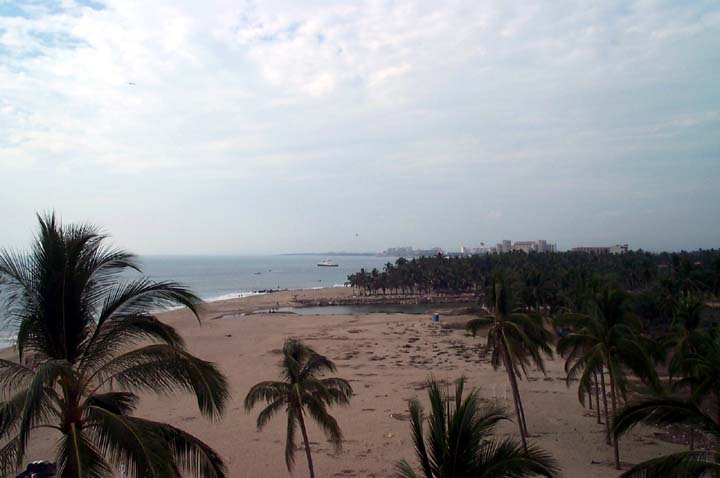 Pretty sunset from Julie & Vlad's villa.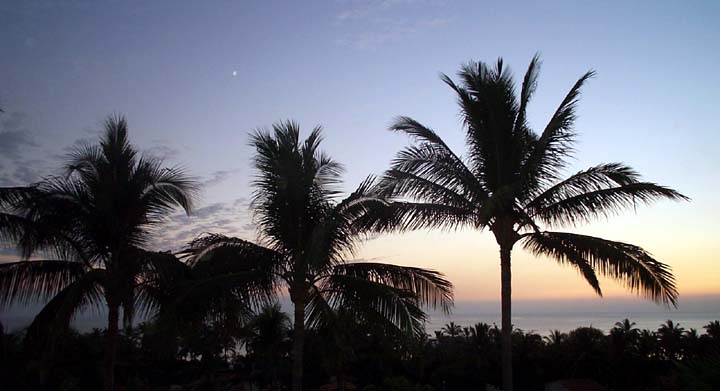 Ocean view from my hotel.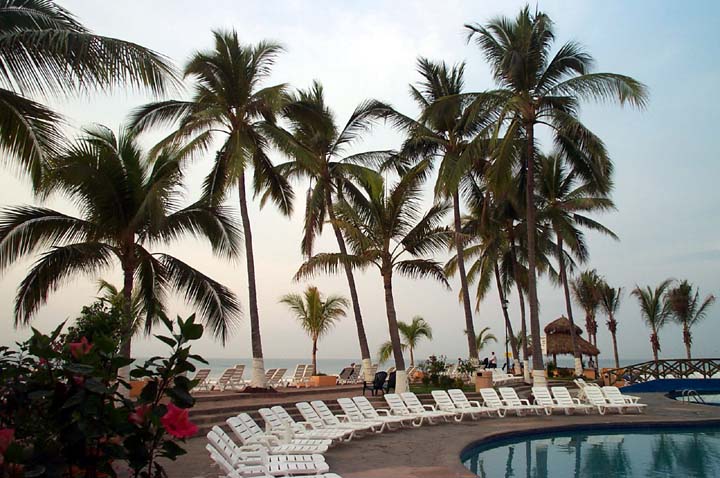 Old PV from the water.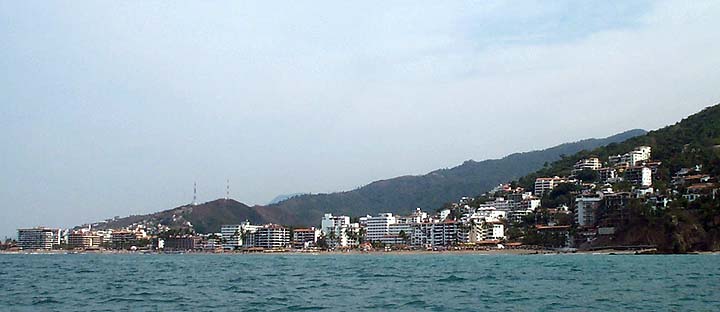 More PV hills.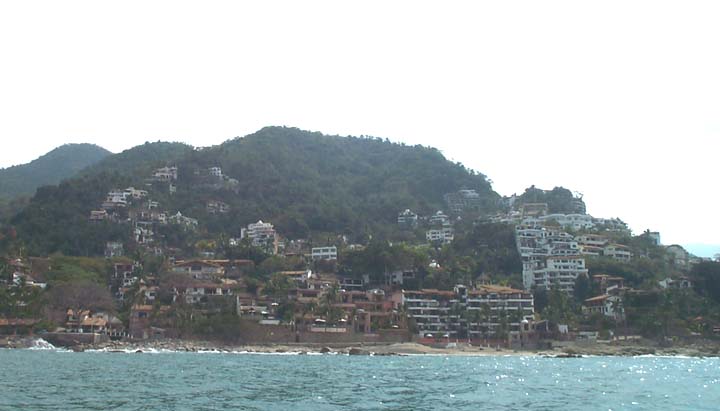 Main old town, where we docked. Many people stayed in these hotels.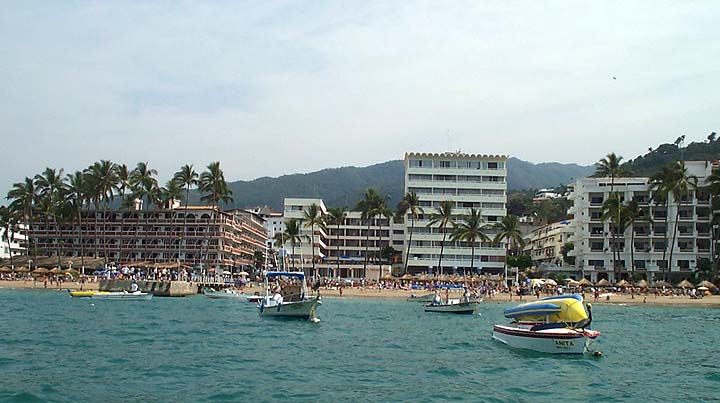 What can I say ?