Around Nice II
---
A nice tower.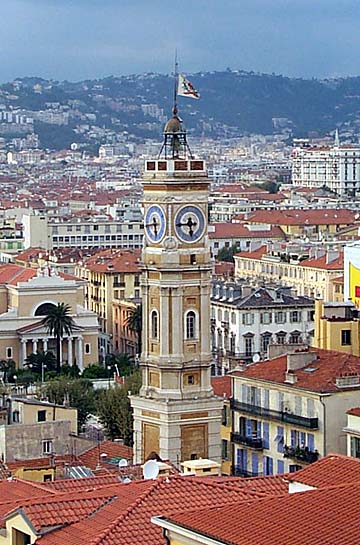 Another tower, in between other buildings.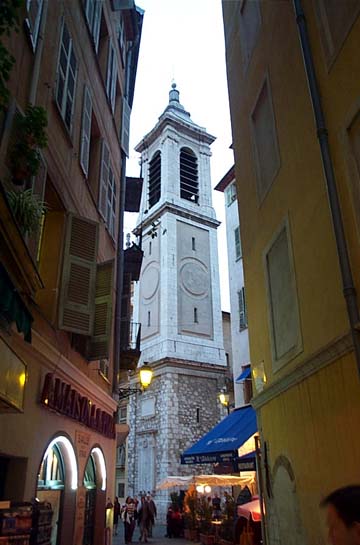 Martin pondering.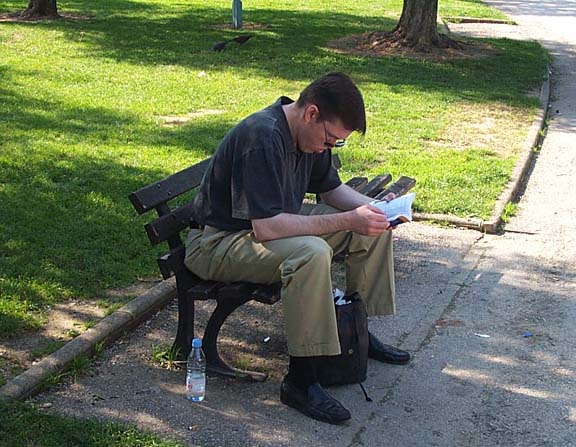 Roman ruins near museum, about 2,000 years old.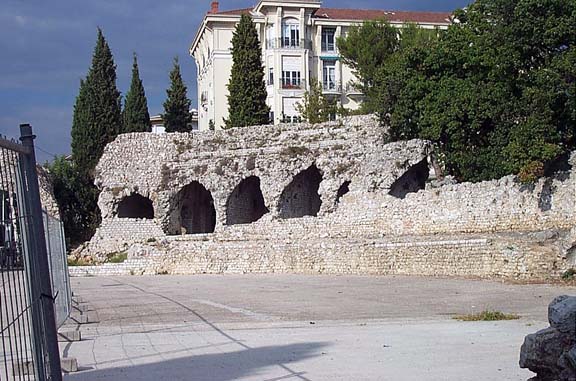 Famous Matisse painting in the Matisse Museum (pix weren't allowed, so this is the only one I got).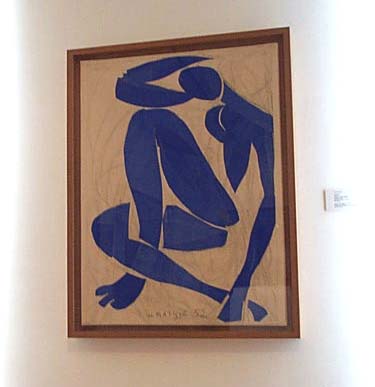 More ruins nearby.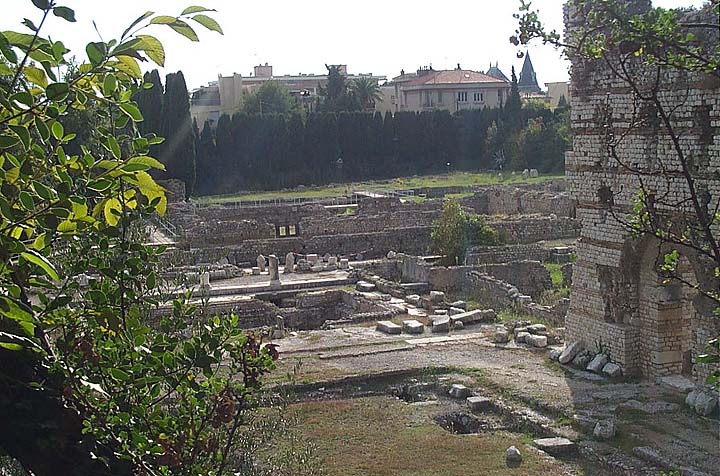 Monastery church.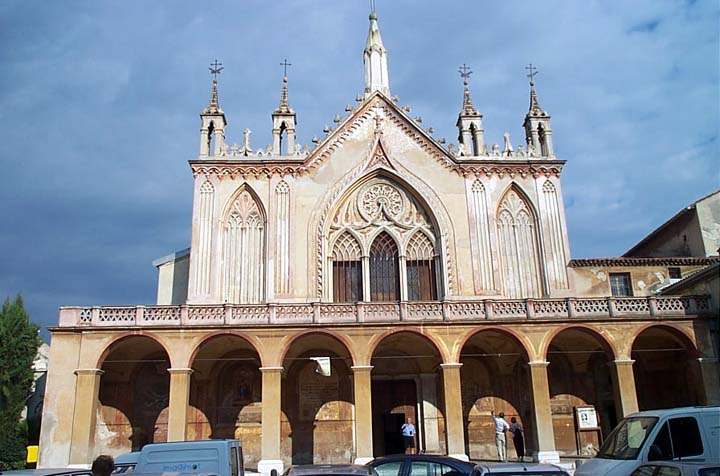 Monastery garden, very pretty.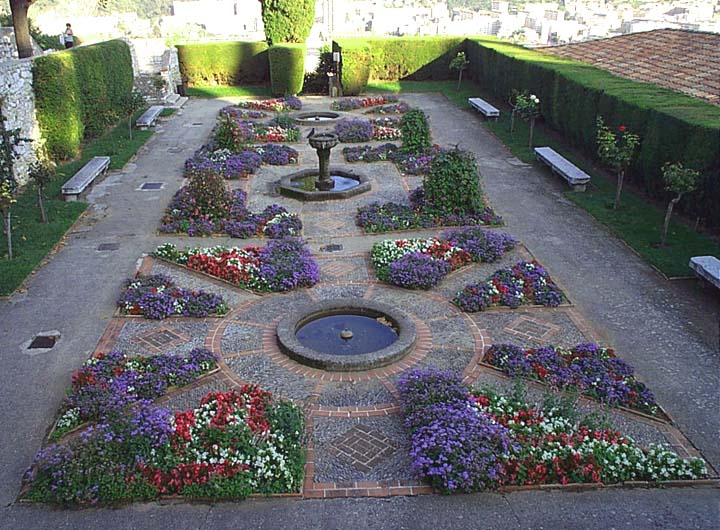 Little manger scene in monastery; thought it was cool, especially with snow.
Ville Franche (I think) harbor - a town just east of Nice. Very pretty.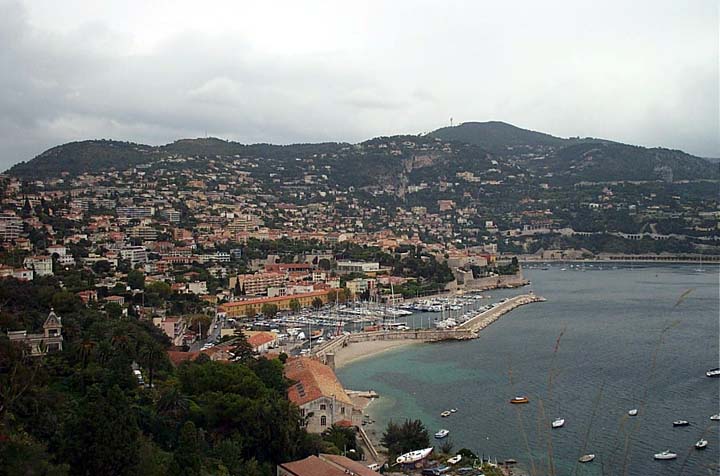 Moorings sailing base; we'll be back here some day to sail away !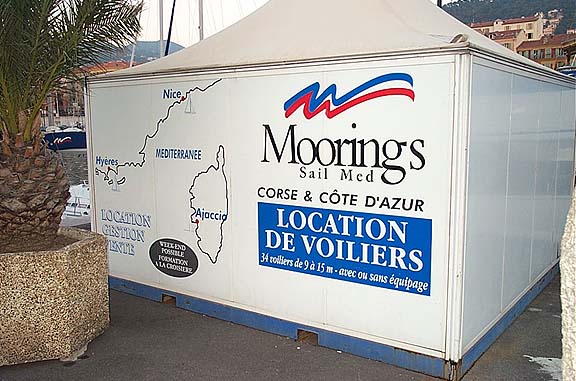 Aerial view of Moorings base; those are the boats we'll use, with the blue sail covers.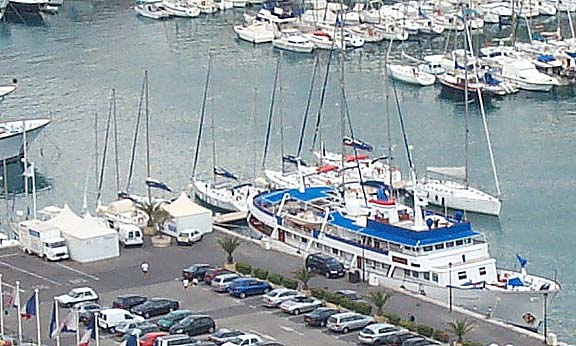 Cute alley names in the Matisse park. All musical themes.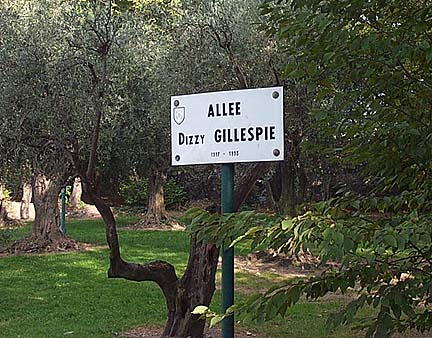 Nice statue in monastery.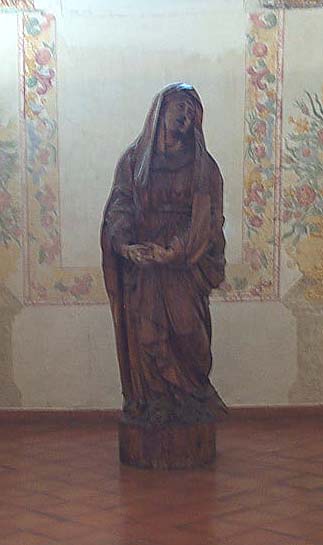 Nice building in Nice.