Churches
---
Notre Dame itself.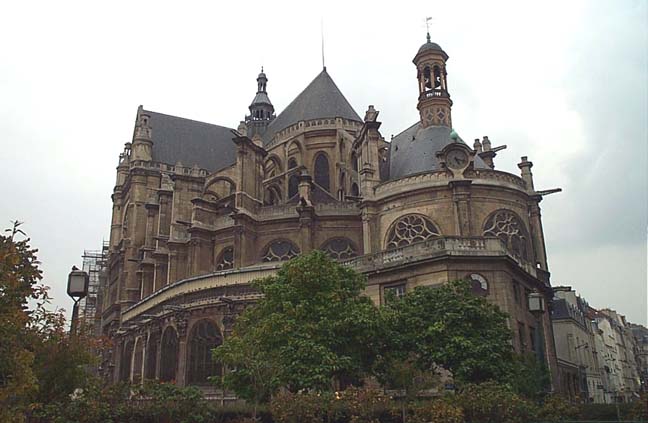 Inside ceiling.
Altar.
Door detail. Very impressive up close.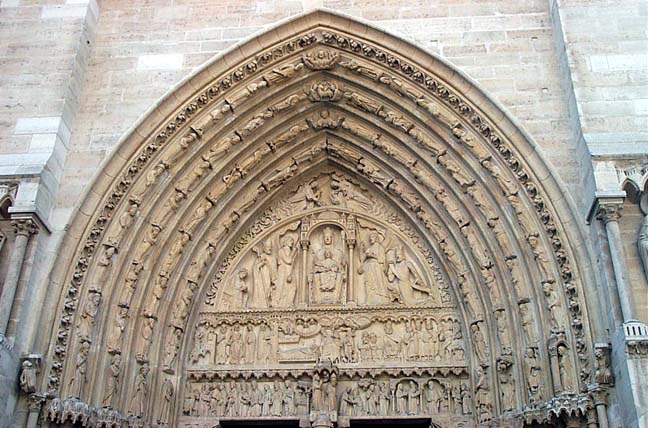 Priests, etc. on door detail.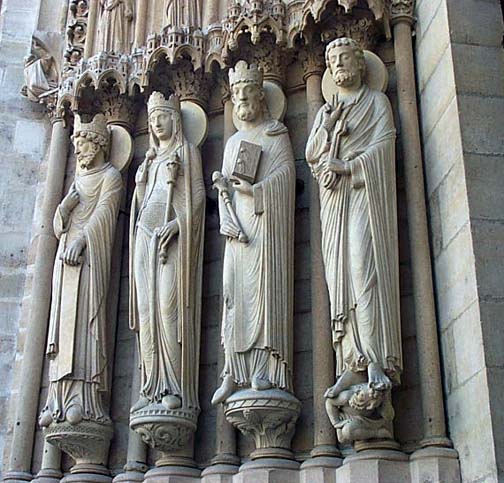 Front view.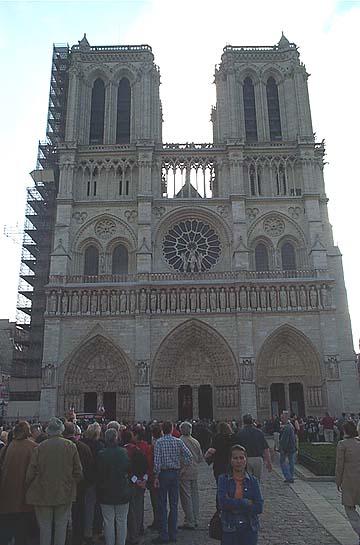 Stained glass all around.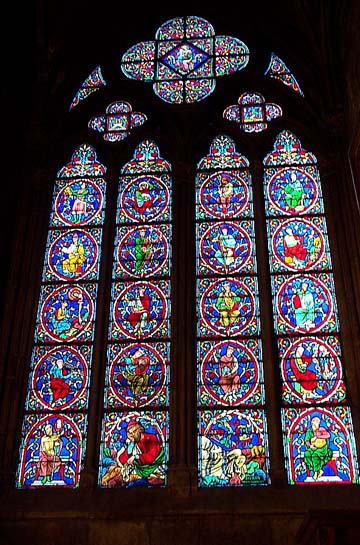 More glass.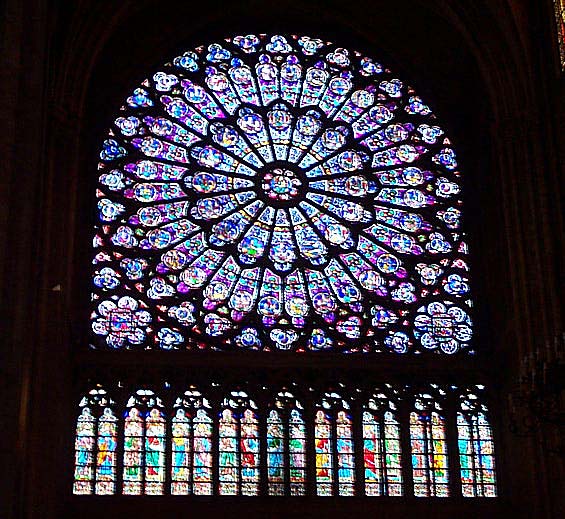 Gold artifacts.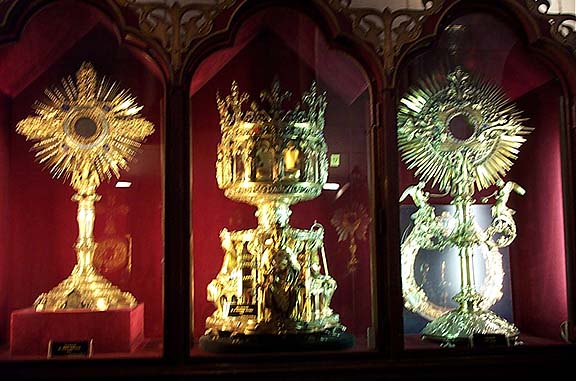 More gold.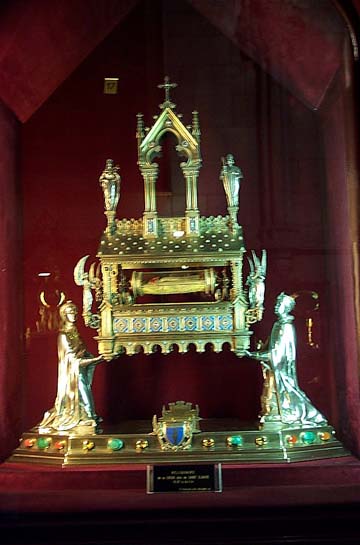 Jesus scene.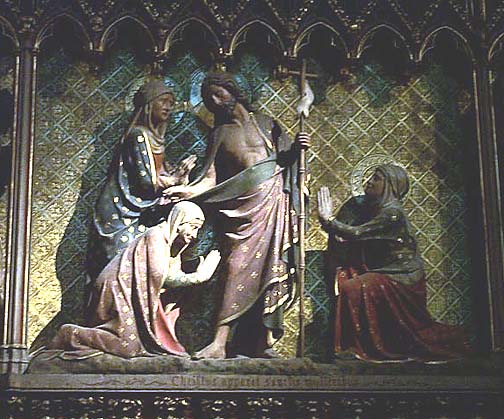 More bible scenes. These were all around the church.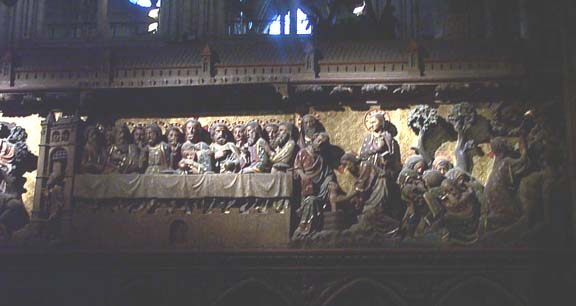 Shiny sculpture, I presume of Mary.
View up towers.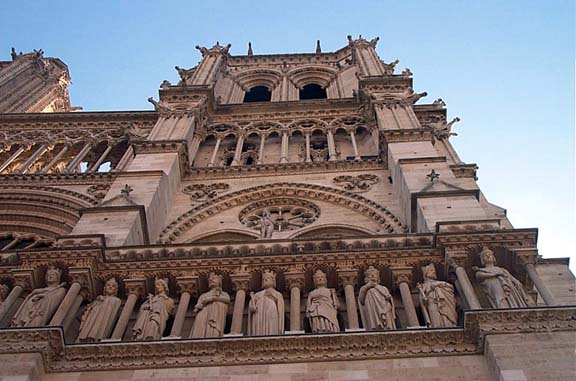 Pantheon, impressive building.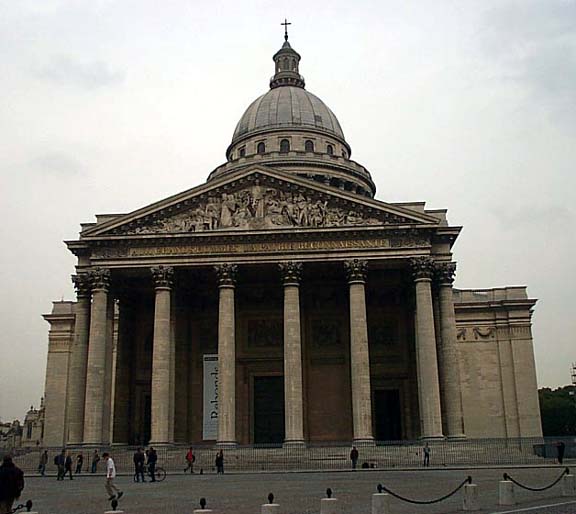 Prisoner.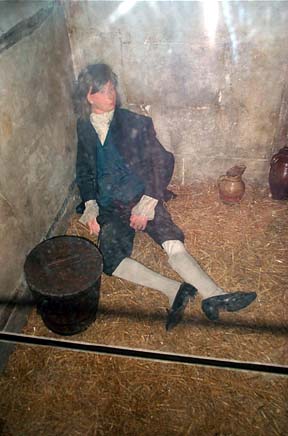 St. Chapel Glass; all of the walls are all glass.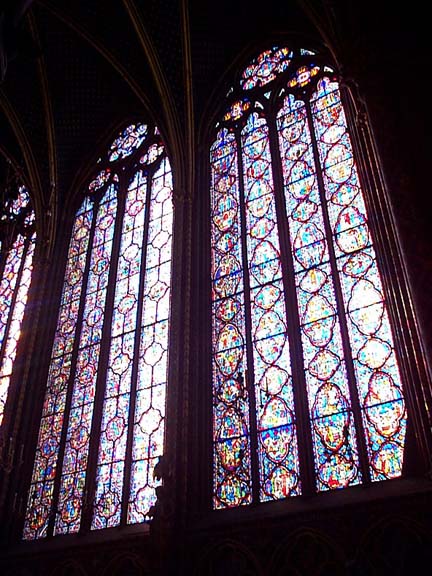 Better view of the amount of stained glass.
Ruins discovered under church - the Notre Dame location is on the original Paris settlement thousands of years before. These are Roman ruins dating back 2,000 years. This shows an entire town, with shops, streets, and everything. The current street is right above this one, running in the same place for 2,000 years.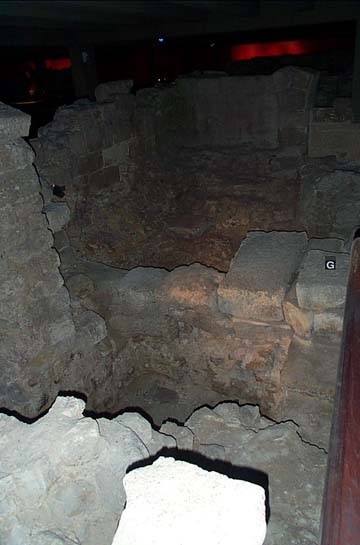 More ruins of shops.