Malaga, Spain
---
The weekend was spent in the Mediterranean resort city of Malaga. Very interesting place, though it was the rainy season and the weekend I was there was also the Picasso Museum opening party (he was from Malaga).
One main point of interest in Malaga is thechurch, shown here in 3 shots left-to-right.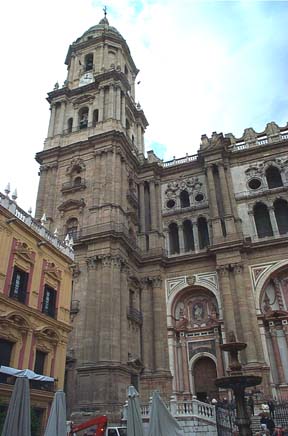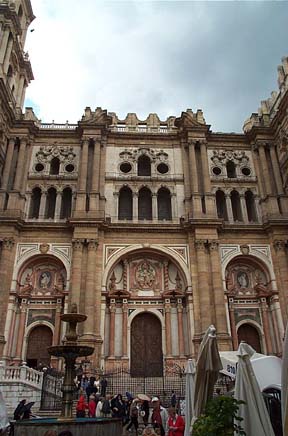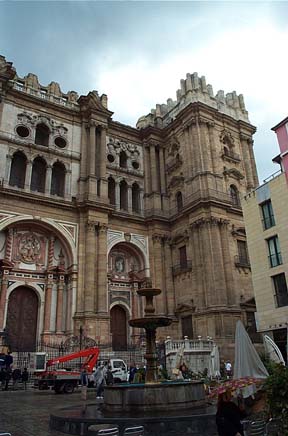 And from the side - this is lit up at night and very impressive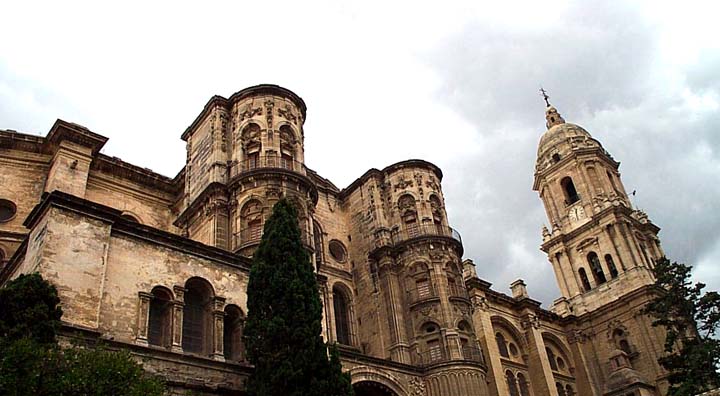 The inside is even nicer - really beautiful ceilings, one of the nicest I've ever seen.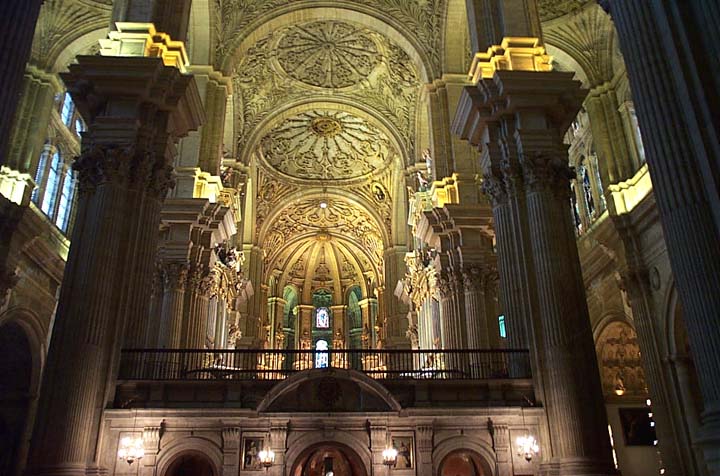 Another view of the ceilings; really amazing.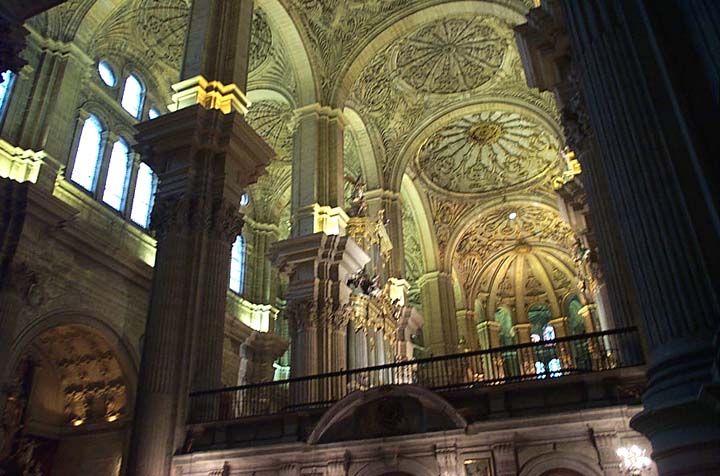 A giant silver table thing sitting outside, I think for soem sort of celebration - it was under cloth to keep the rain out, but this is the size of a small car.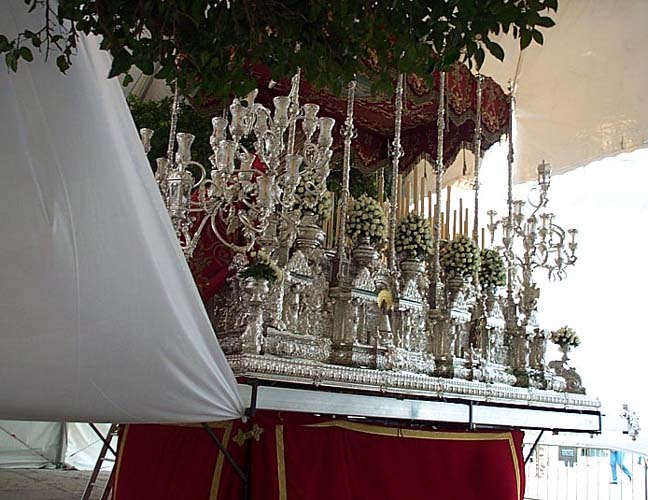 A view down on the church (middle), also looking down over the fort (which is shown on another page of pictures)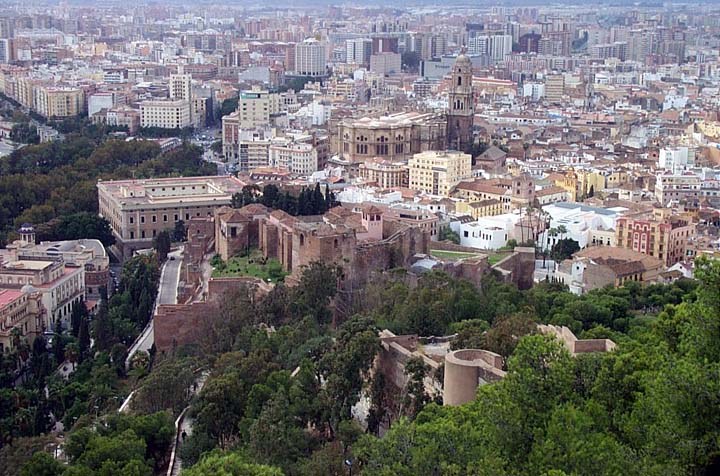 Interesting building.
View of the back of the same building, plus harbor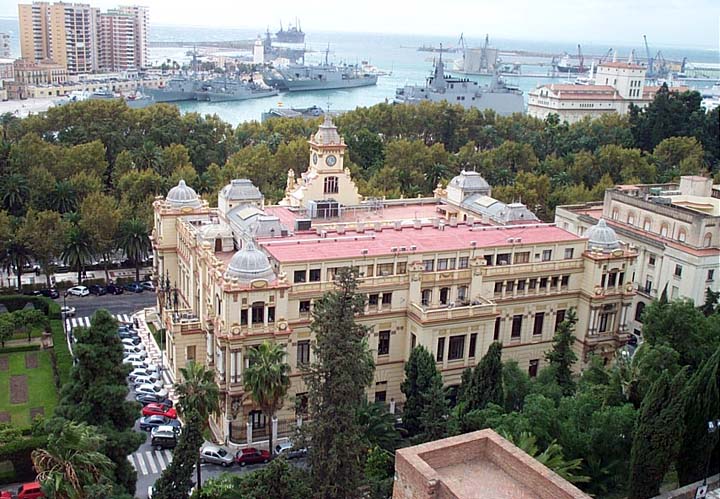 Looking down on the main bull ring - talked to one American who went there; said it was unbelievably gory and gross.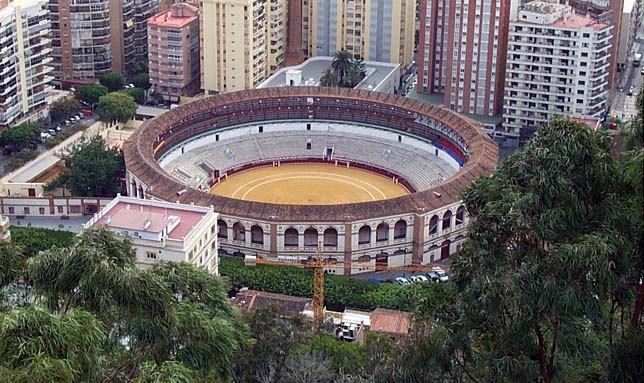 View of the harbor and beach beyond - I'm sure a wonderful place in summer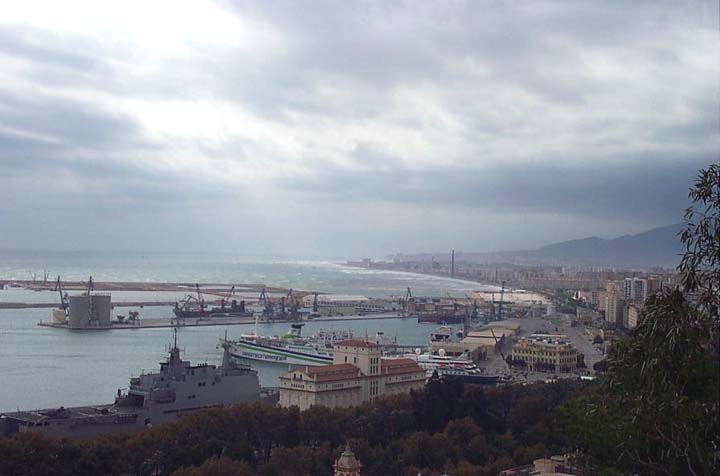 View the other way of the beaches - looking due east, towards Italy and Turkey (1,000 miles away)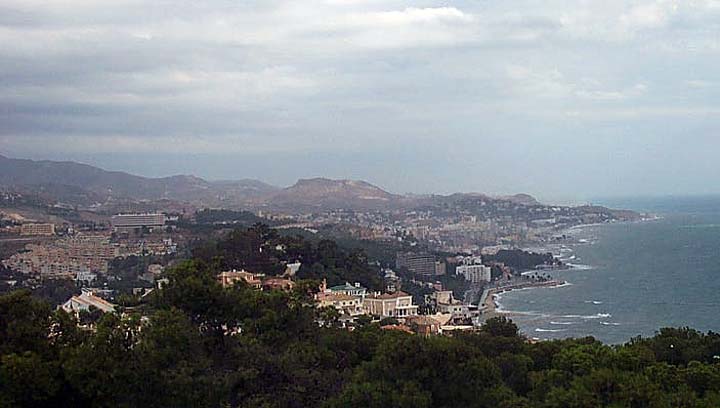 Pretty port buildings at night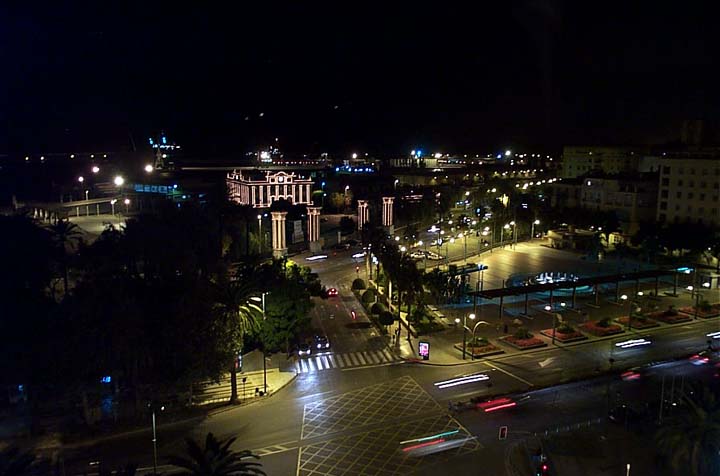 Interesting European looking building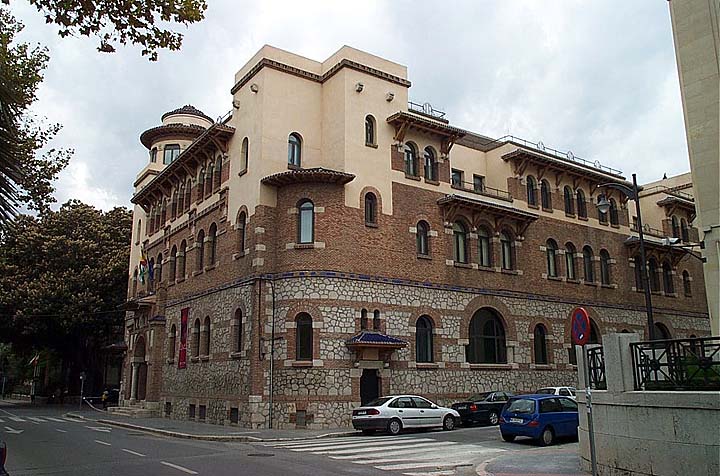 The super white new houses being built - harshly contrasts with the older city architecture; somewhat unpleasant