Geneva - The Church (and other stuff)
---
So, I learned that Switzerland and Geneva were key players in the Protestant movement. Soon after Martin Luther split with the Catholic Church, Geneva and Switzerland declared themselves Protestant. John Calvin, who helped moved the whole movement forward, came to Geneva in the 15-1600s and did all of his major work in this church.
Not so pretty in front; actually utilitarian, but the towers are impressive.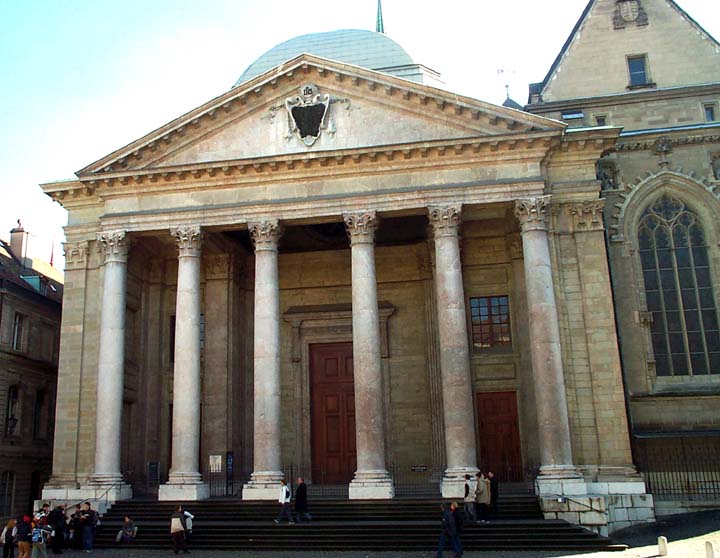 The backside, looking at one tower - next pictures are from the top of these towers.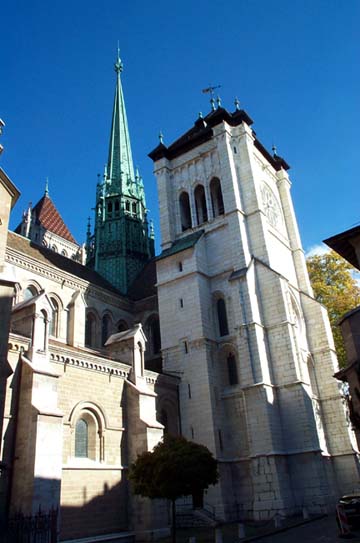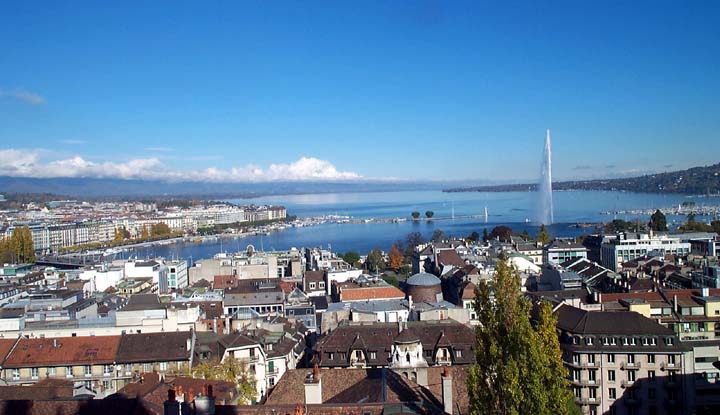 Model showing church and towers (this model is actually in a room on top of the left tower)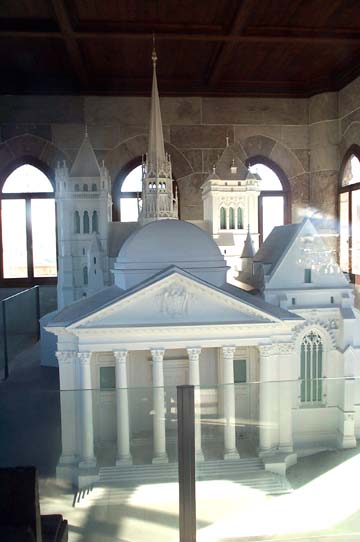 The church inside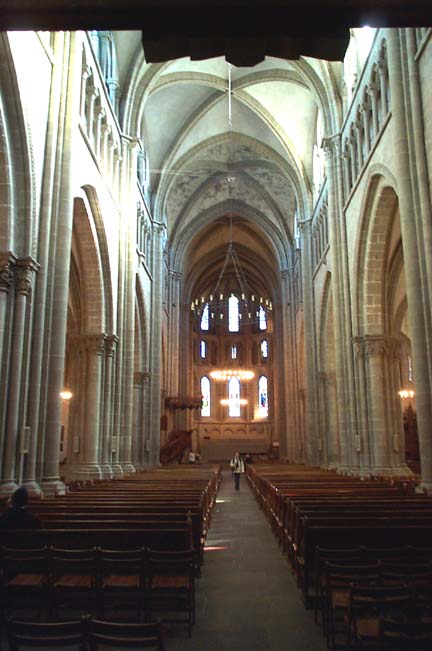 View right of the city and mountains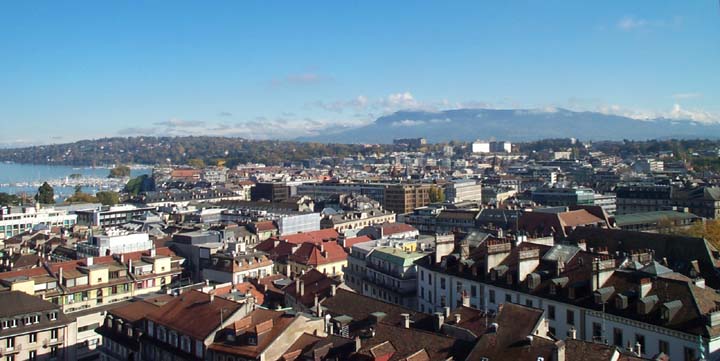 Further left - Mount Blanc, I think.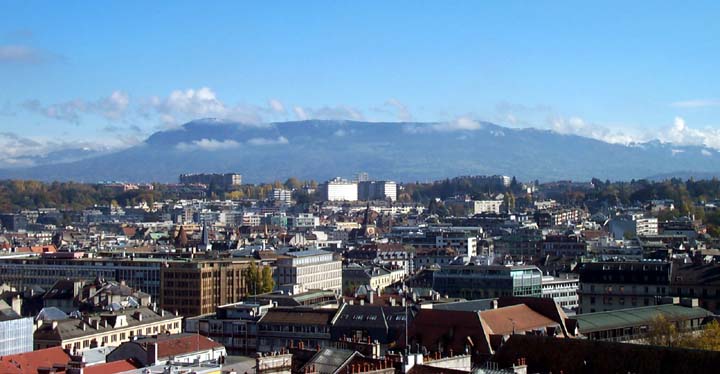 Waterfront from the church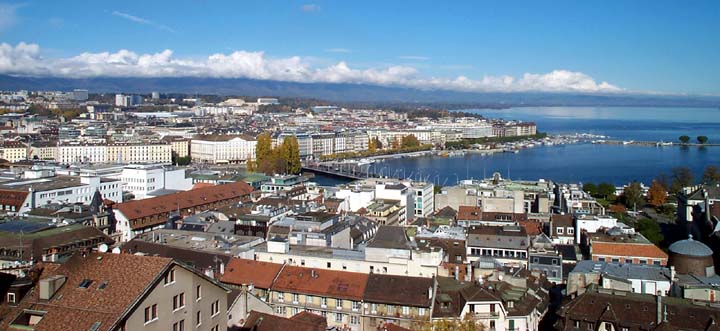 The UN buildings from the church - upper right, on the little hill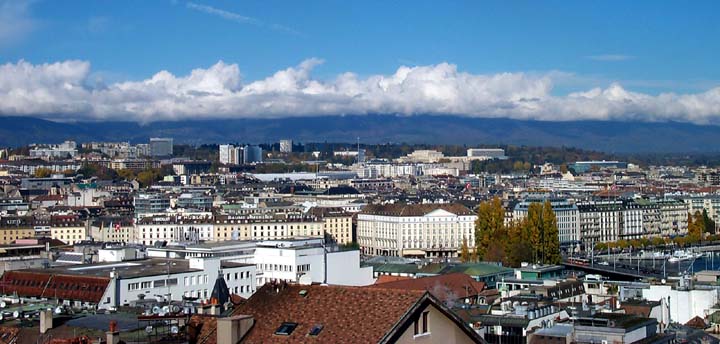 Switzerland is the union of its French & German, which they consider a sisterhood - this several hundred year old statue depicts that union - it's a lovely statue, very large and impressive.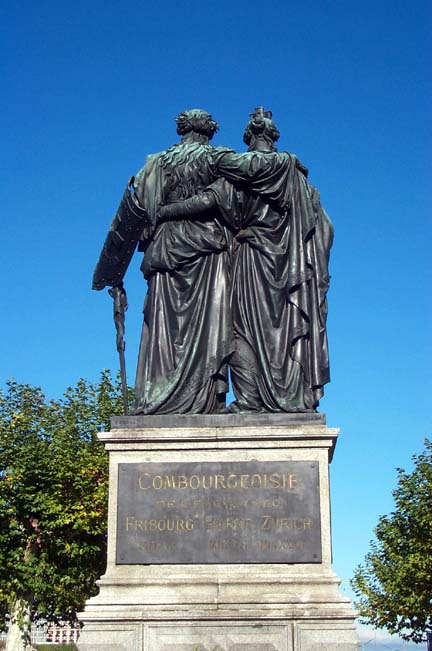 The front of the statues (light was from behind). Very inspirational; note the sisters have their arms around each other in union and support.
Aside from the church, we have chess in the park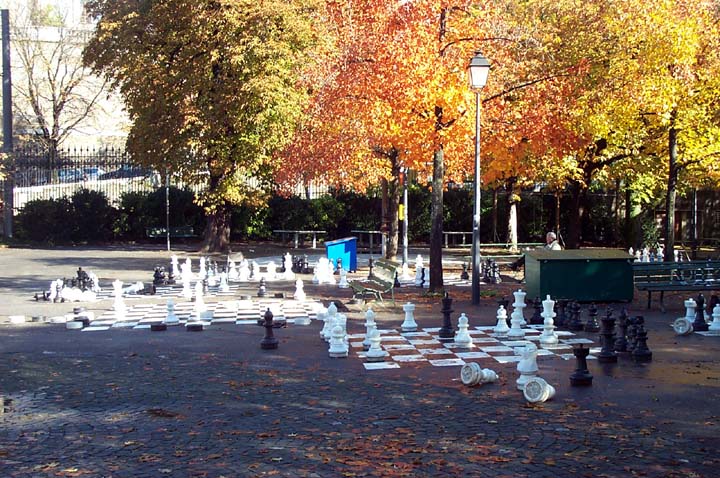 Colorful park trees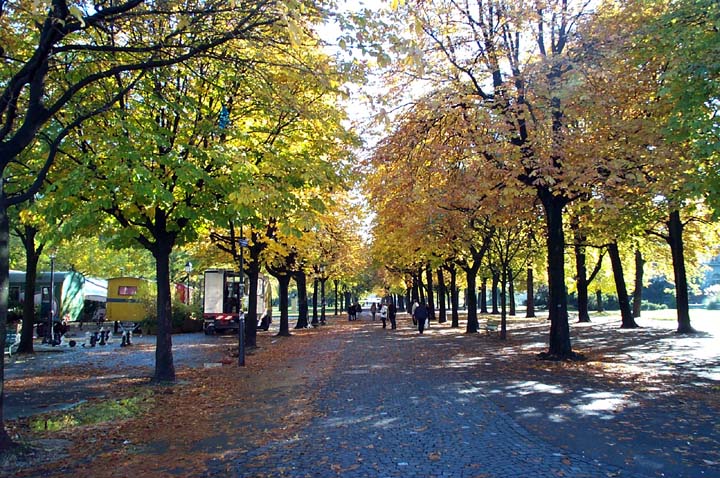 And in black and white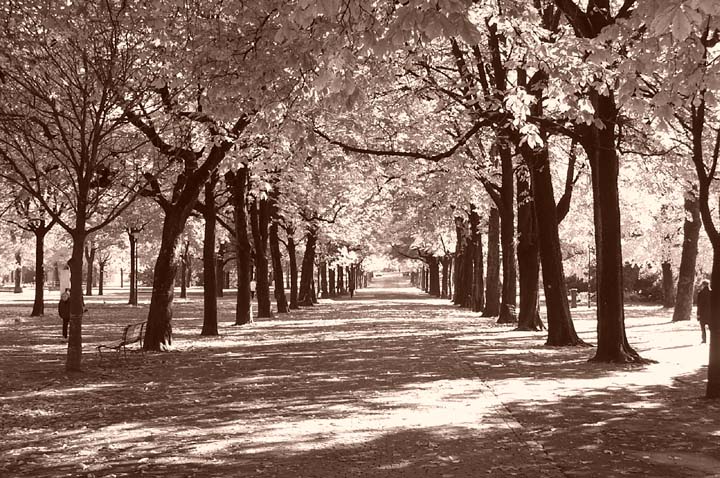 Another statue of a woman; this one on a horse near the lake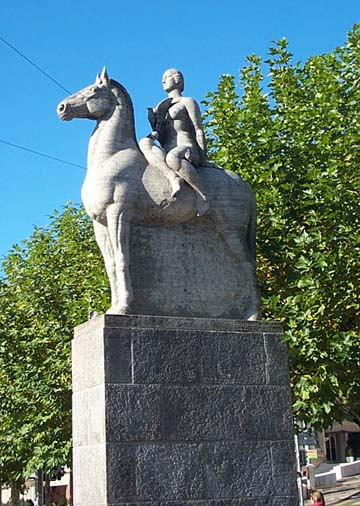 And leaving Geneva, a big read engine over the alps.