Hamburg, Germany
---
A few days spent in Hamburg.
A water town - with two lakes, a port, and a river. The larger lake, complete with sailboats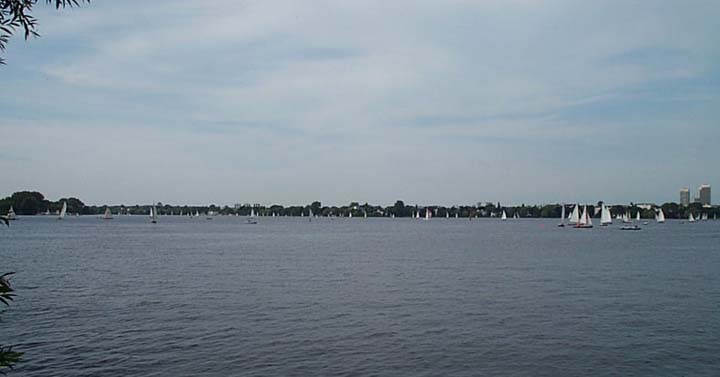 The smaller lake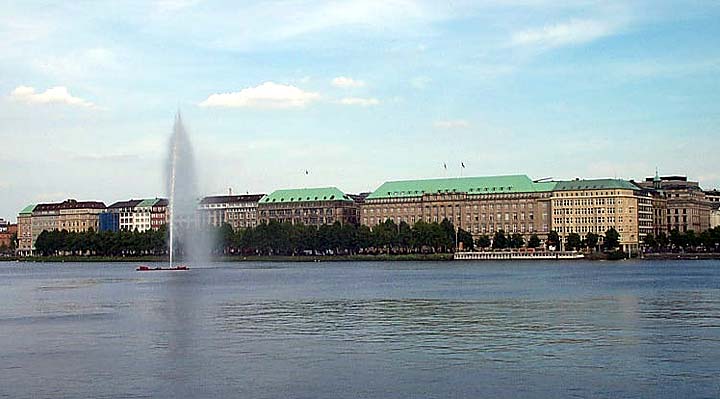 Nice building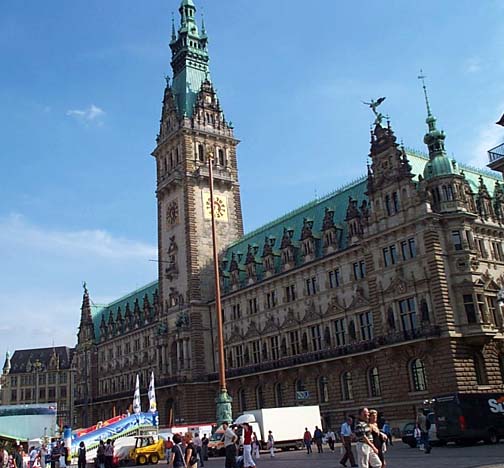 Another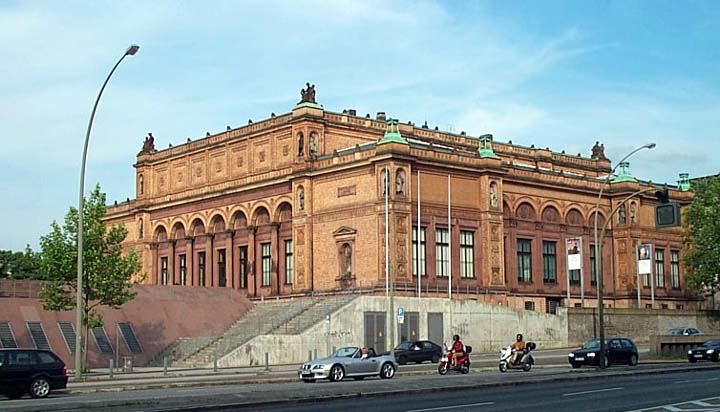 Red brick church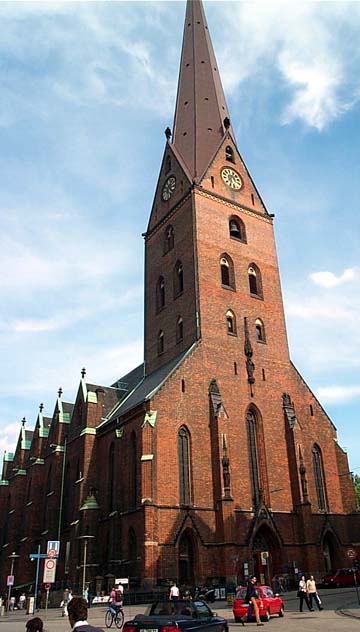 Guy's car being towed away - by crane !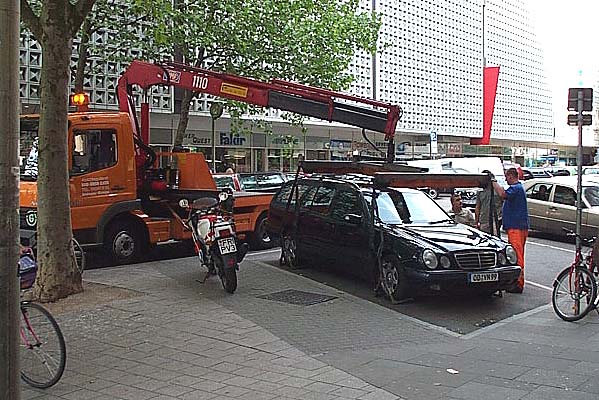 Sliding on the snow, in June !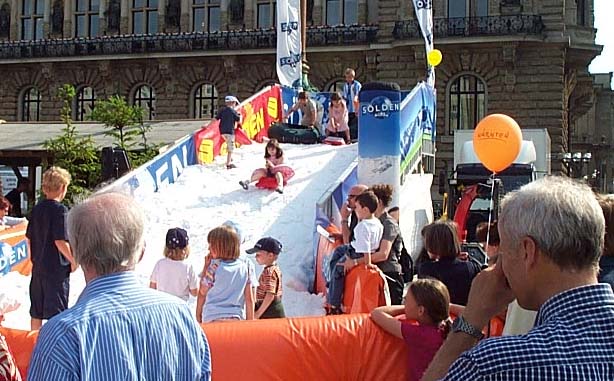 Nice train station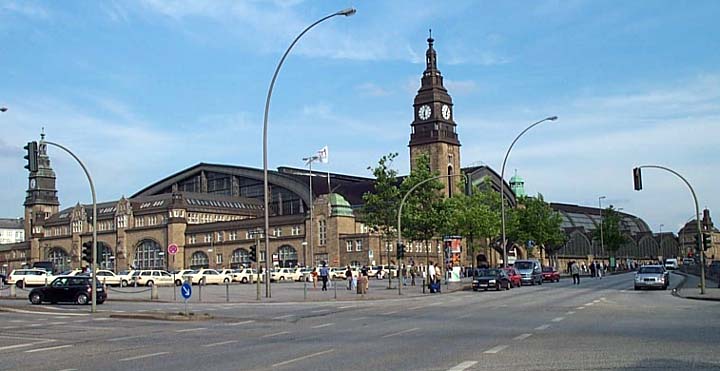 More nice buildings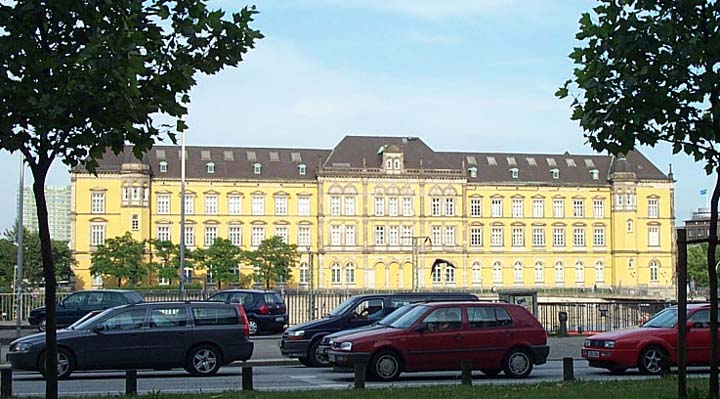 An artist; pretty stuff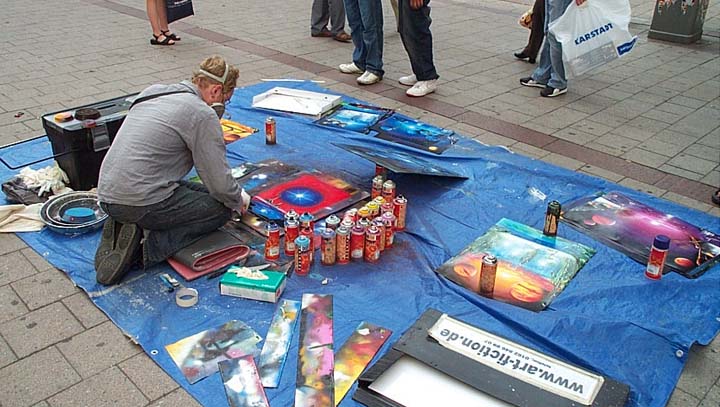 There were dozens of these Hummel-like sculptures around town, all with different themes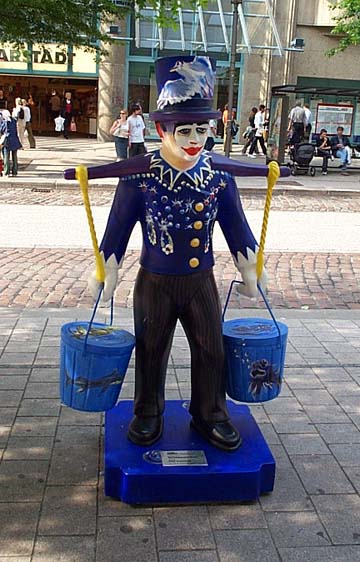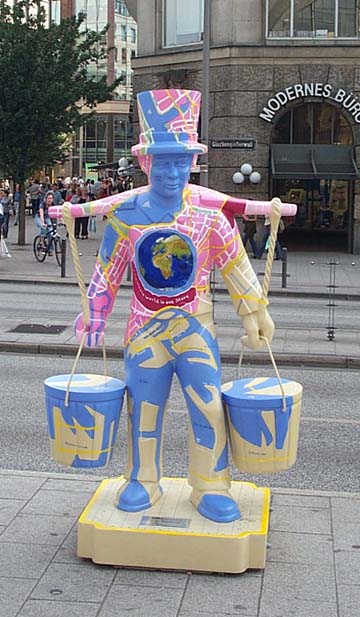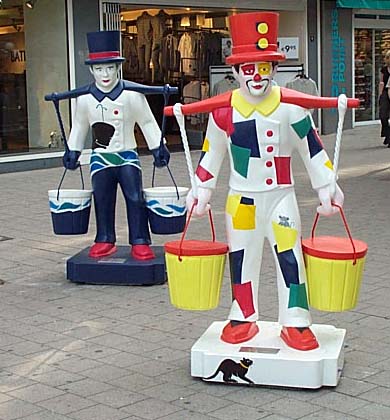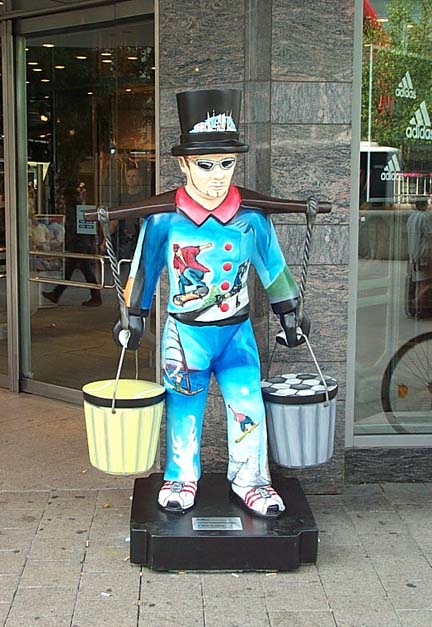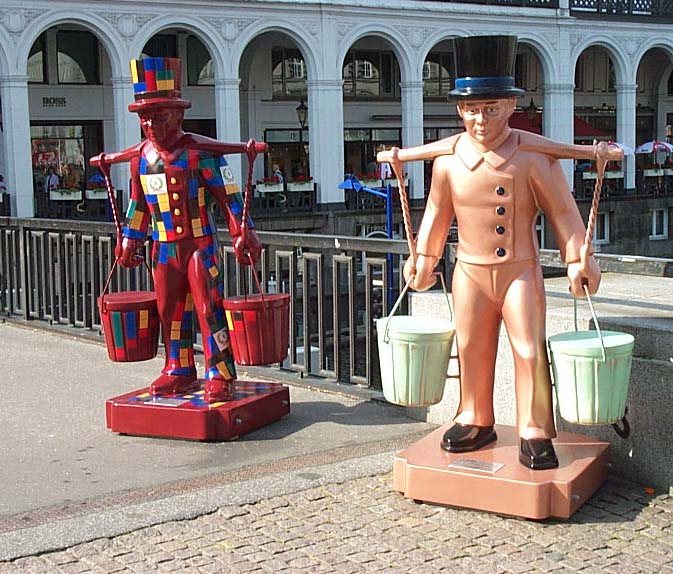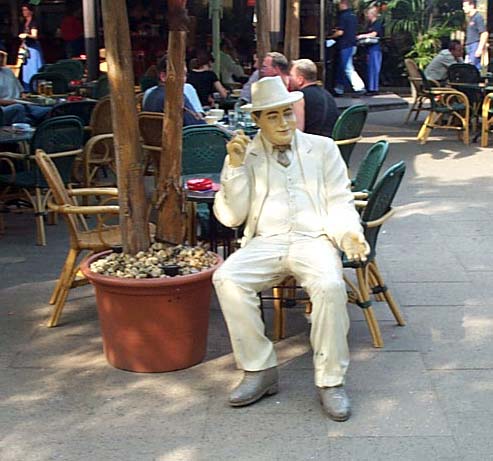 And, the bathrooms were so cool in our huge rooms that I had to shoot some pictures - this bathroom was as large as some of our hotel rooms in other cities. Note ultra-modern fixtures; with bowl on table, glass shower area (not just a tub).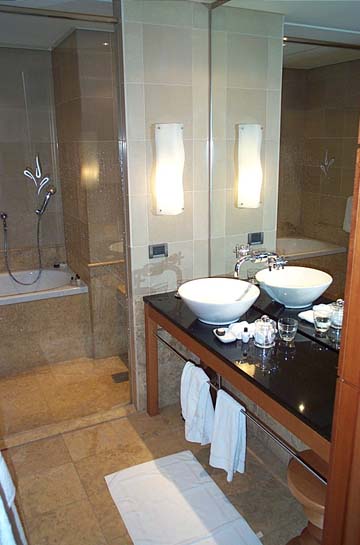 Shower area (not tub), so you just stand there for shower - way better than any stall or other shower I've used.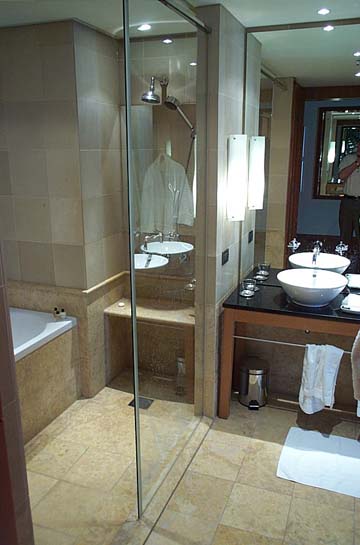 Separate toilet room, and huge closet in addition to shower and sink area.