BVI Sailing Pictures - 12/98
We went sailing with the Moorings out of Road Town, Tortola, British Virgin Islands. These pictures aren't great because I've been there before. Some are in the process of being retouched and improved.
Our boat, a 40 foot Beneteau (which they found after booking us in the wrong year !!)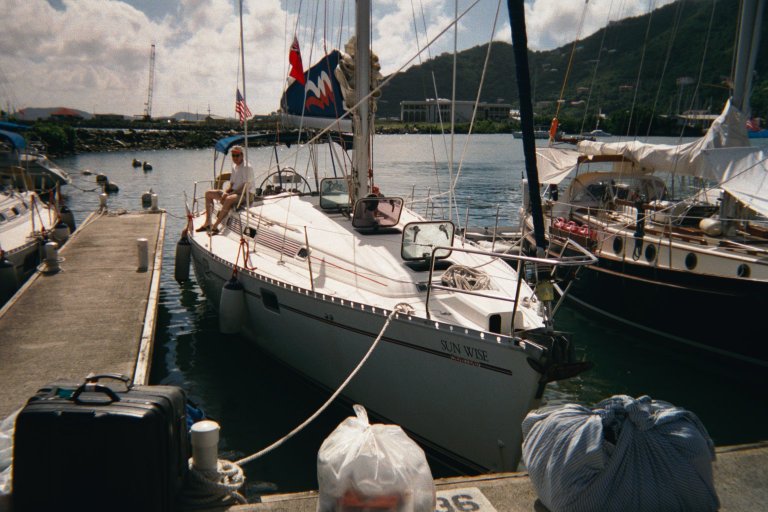 Good view of some islands from the boat - possibly St. John & Norman Is.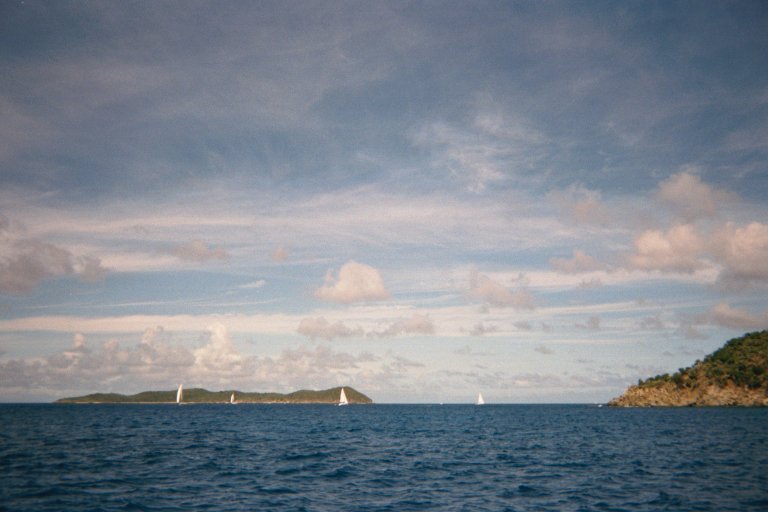 More islands from the cockpit - note all the fun ropes to pull !!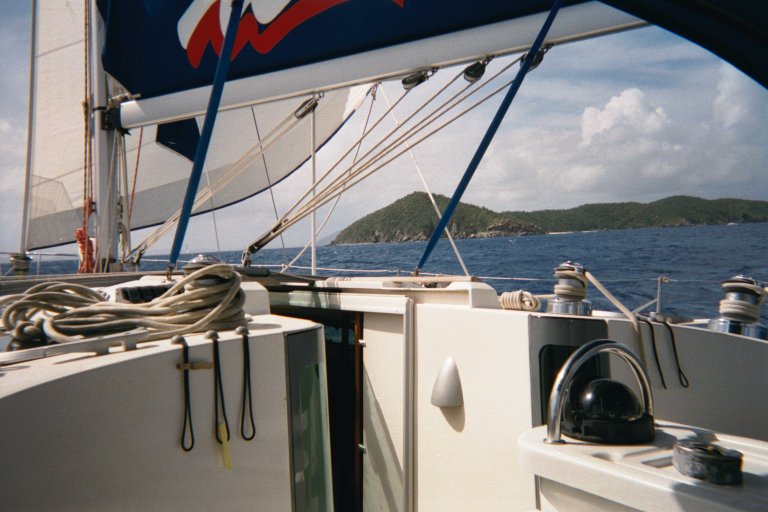 Me driving - note our superior speed and wake.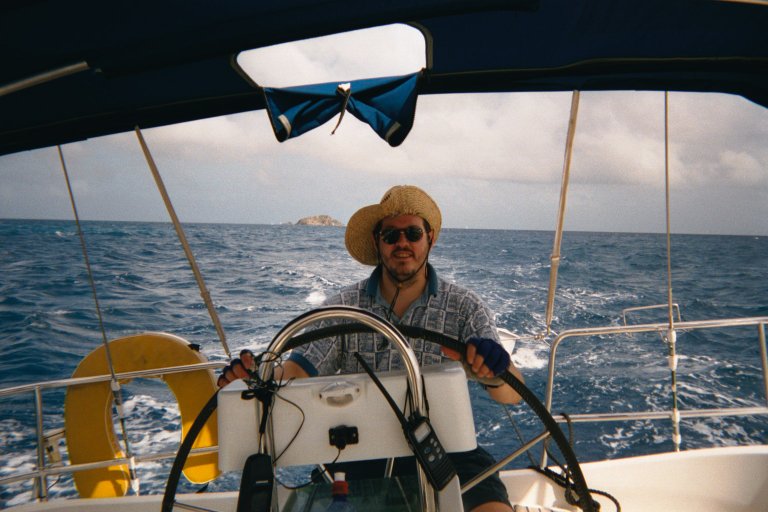 Jacqueline Driving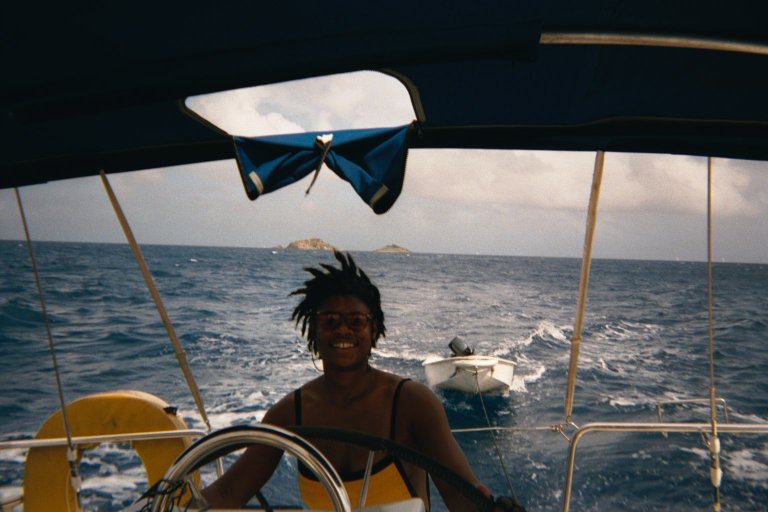 Marty driving, note that we're hardly moving !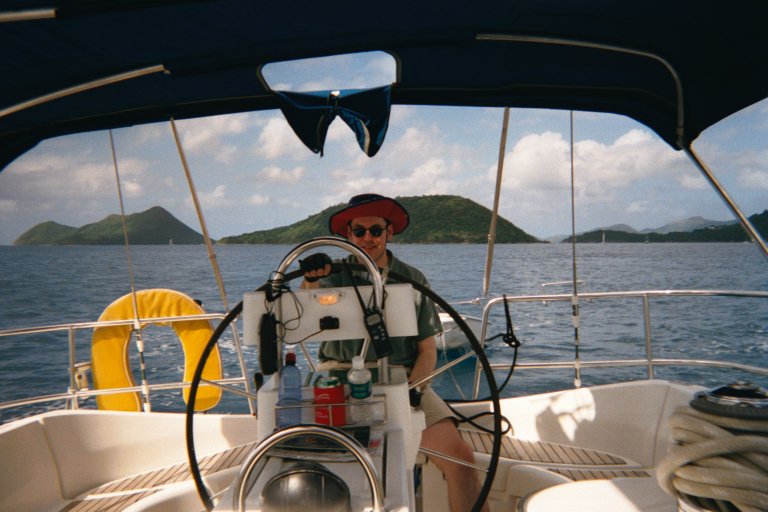 Me driving some more.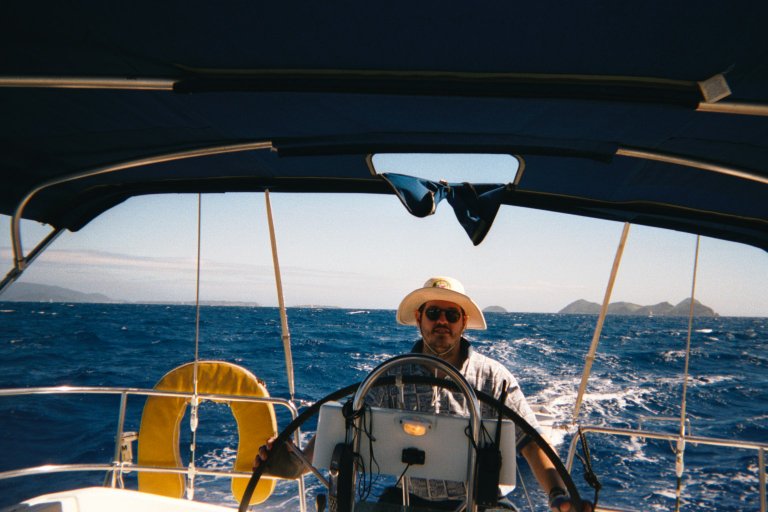 More Jacqueline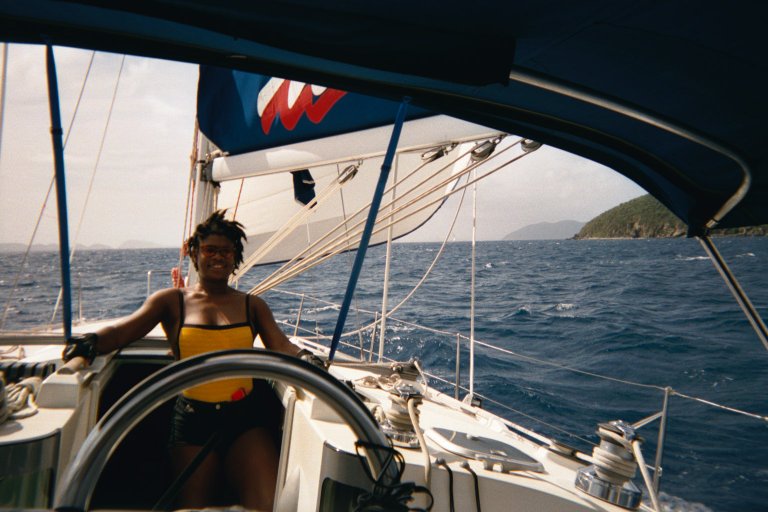 More Marty