="#00FFFF">

Day 6 - Thanksgiving - Cane Garden Bay

A new stop for us - one of the prettiest locations in the BVI. Also one of the roughest; wish we had pictures of the hotel some crew members decided to stay at instead of on the boat. Many cool thing here, including a rummery.

The BVI held numerous Thanksgiving dinners, even though they don't celebrate. Ours was free, at a place that had signs: "Dinner is FREE, FREE, FREE, but drinks will be on SALE, SALE, SALE."

The view out of the bay towards St. Thomas, USVI. This is the direction the big waves were coming from.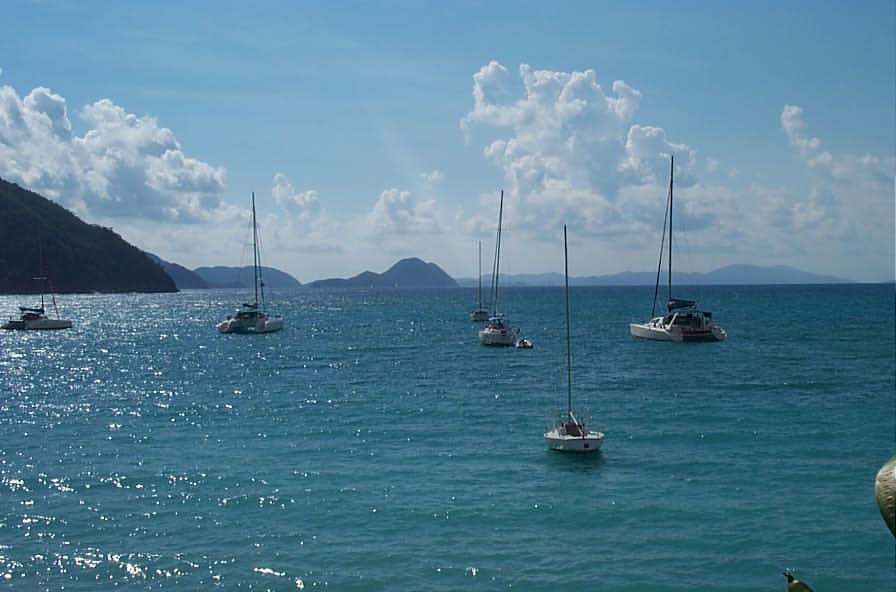 A good view the inner bay and all the cool bars and restaurants, more than any other place except Jost van Dyke.
Another cool view (not including Jacqueline in her cool beach shot):