Luoyang I
---
We eventually made it to the city of Luoyang to see the famous flowers (which we never saw, see below)
First the food ! This was the best restaurant in Luoyang and quite famous, but has a fixed-size menu, for big groups !
We ate most of it !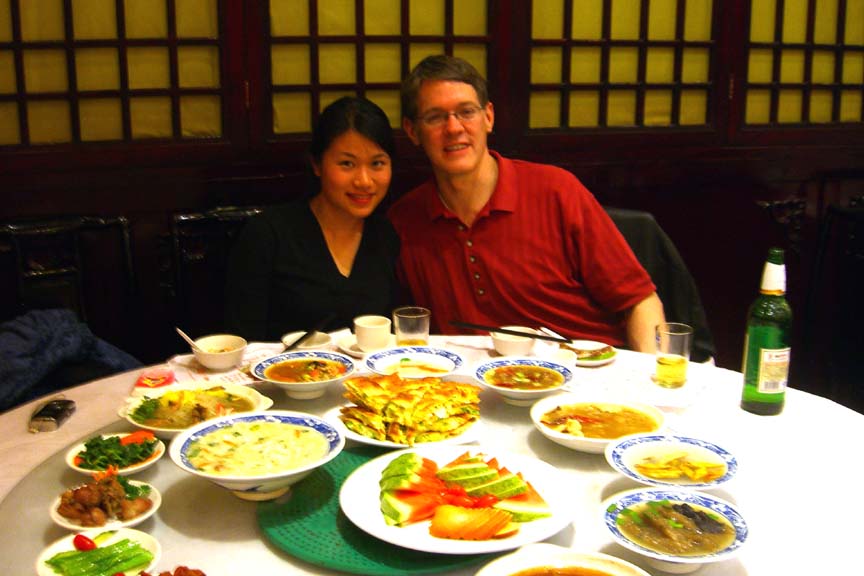 Then we went for the famous peonies of Luoyang, but due to lazy taxi drivers who refused to take us to the main flower park, we went to another park, where you can see, we saw no flowers !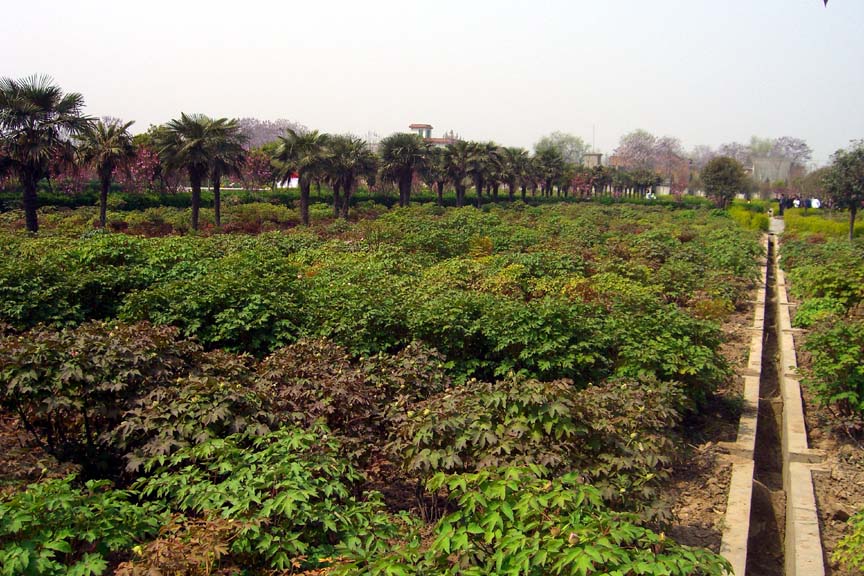 But there was a lovely pagoda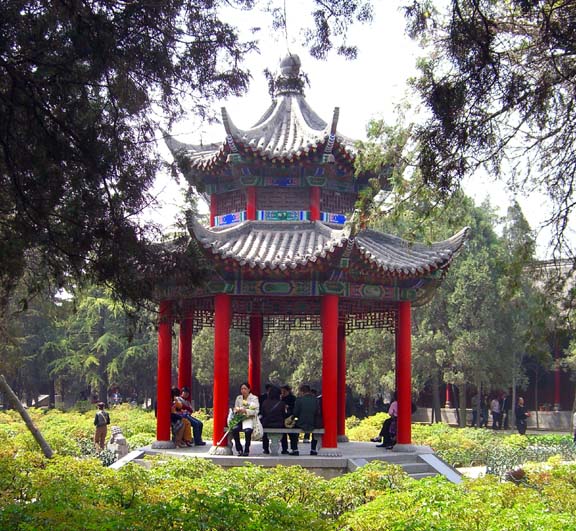 And a girl banging on the drums
So we went to some interesting temples to pass the day without flowers.
Here is another of the first Buddhest temples in China, BaiMaSi, or White Horse Temple.
(For some reason the sign is backwards, maybe due to a camera issue).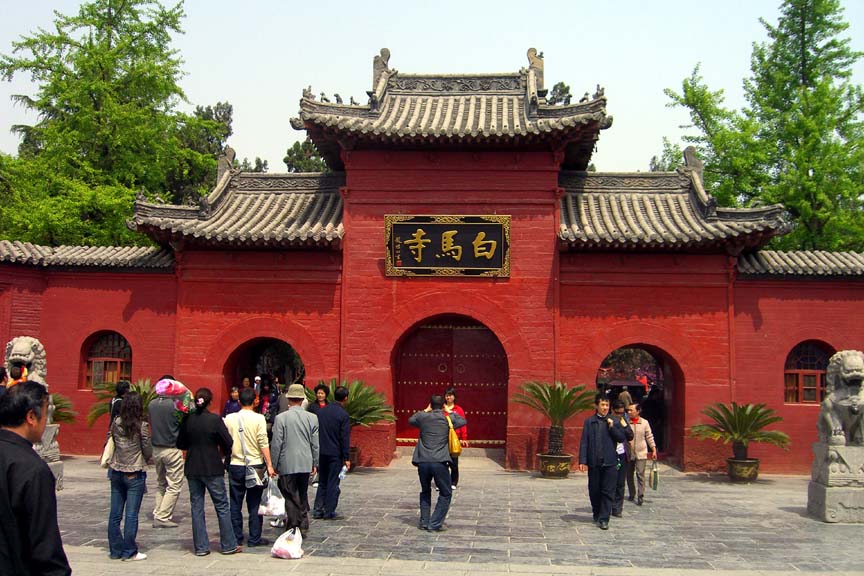 Lovely but old temple building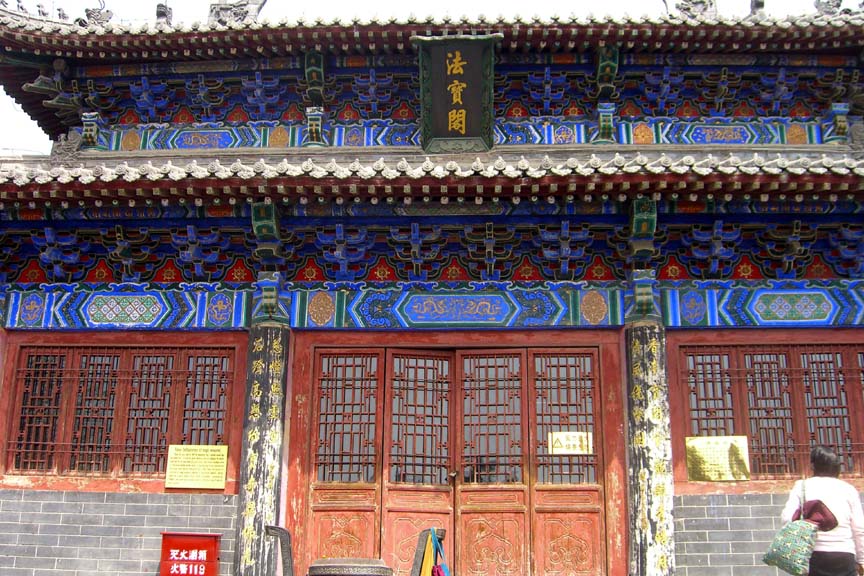 Supposedly the oldest part of the temple, where the actual priests from India who brought Buddha were buried maybe 1,000 years ago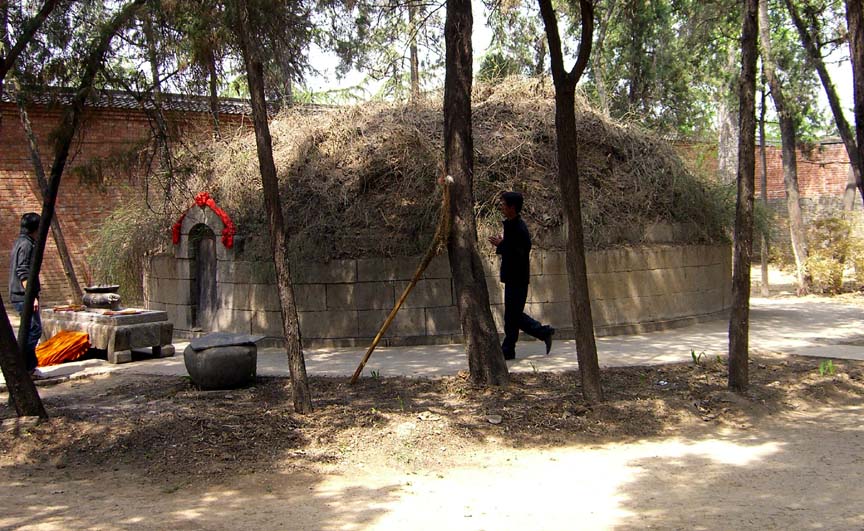 Old women at the temple - love the weathered look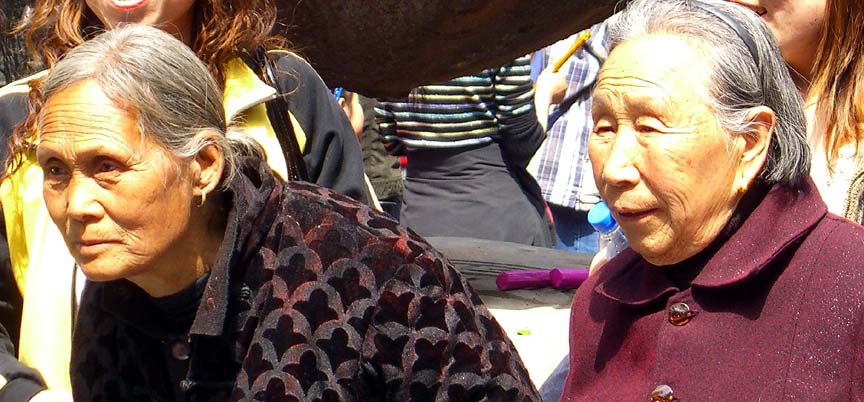 Yinan and a horse sculpture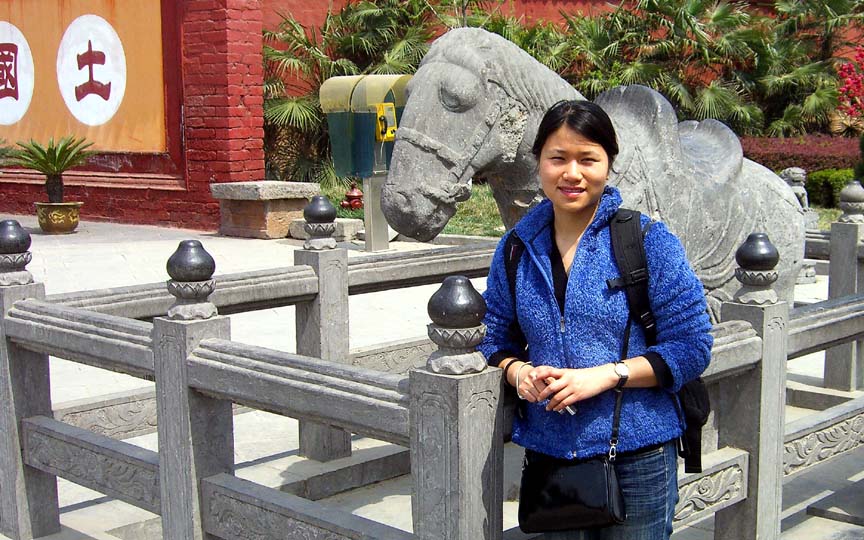 Back yard of the temple, where the monks live in relative poverty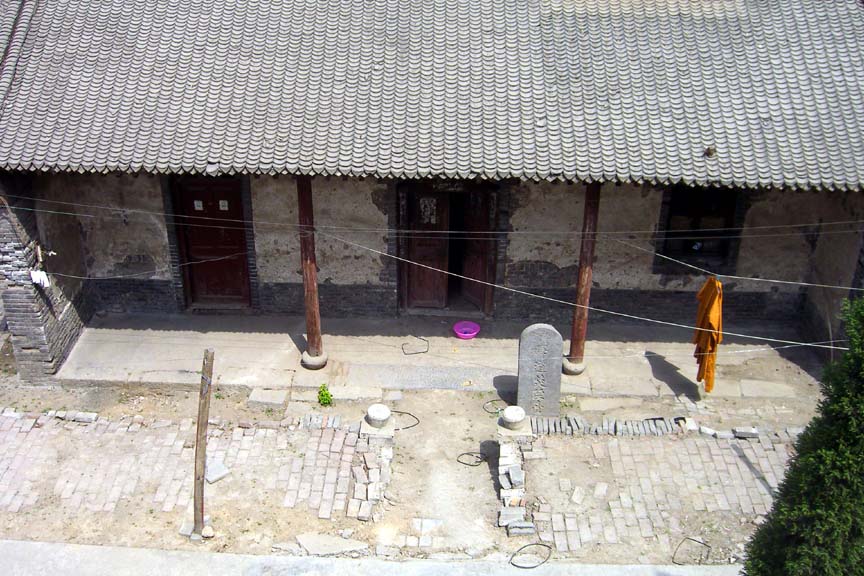 Another temple near the airport, on top of an interesting emperor tomb museum - deserted, so quick to see
Big statue - Confucius ? Probably not.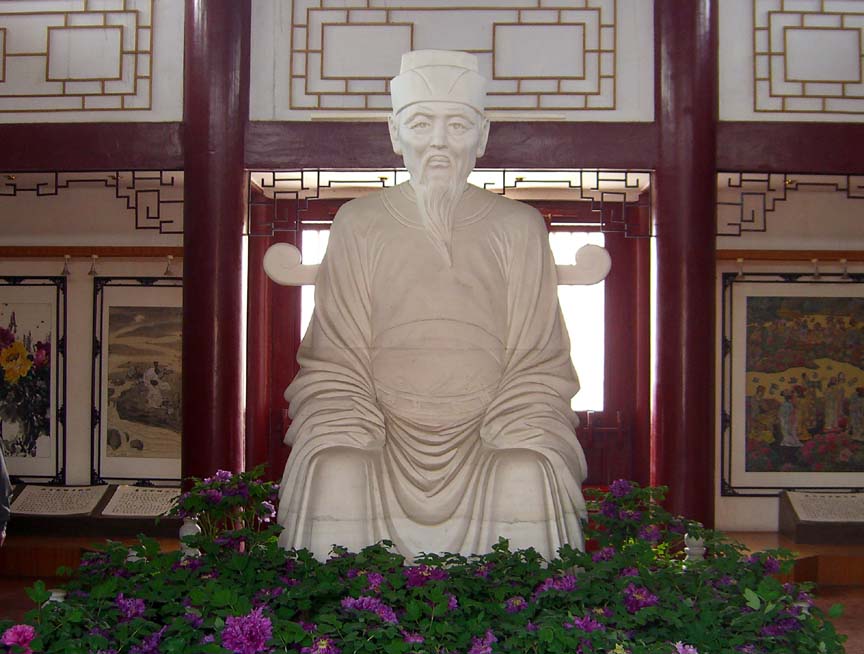 Back temple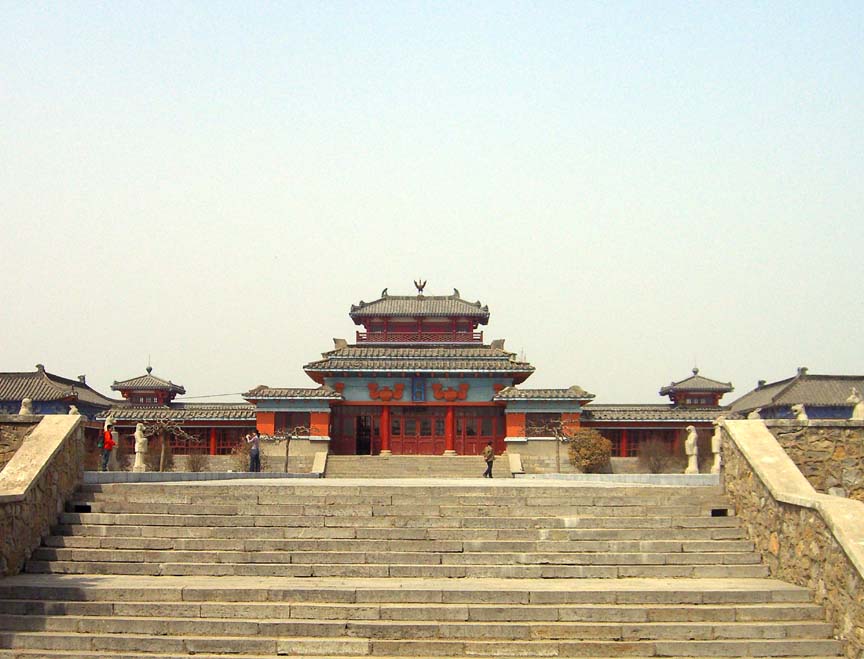 With all 12 animals of the Zodiac - my Ram is here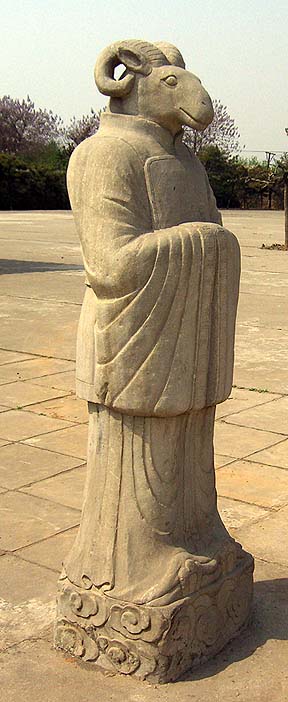 Finally, the Luoyang airport - way too big for the few flights per day (common in China)
Here all the extra gates are just covered in grass and unused