Shanghai Interesting III
---
Traffic hazard - these chairs and bamboo warn drivers there is a hazard ahead, those bricks sitting in the street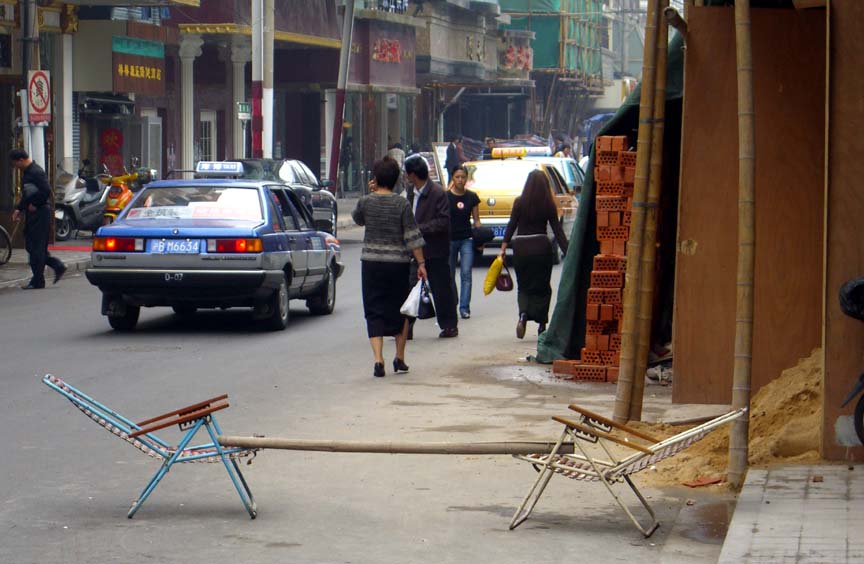 My hotel room; very nice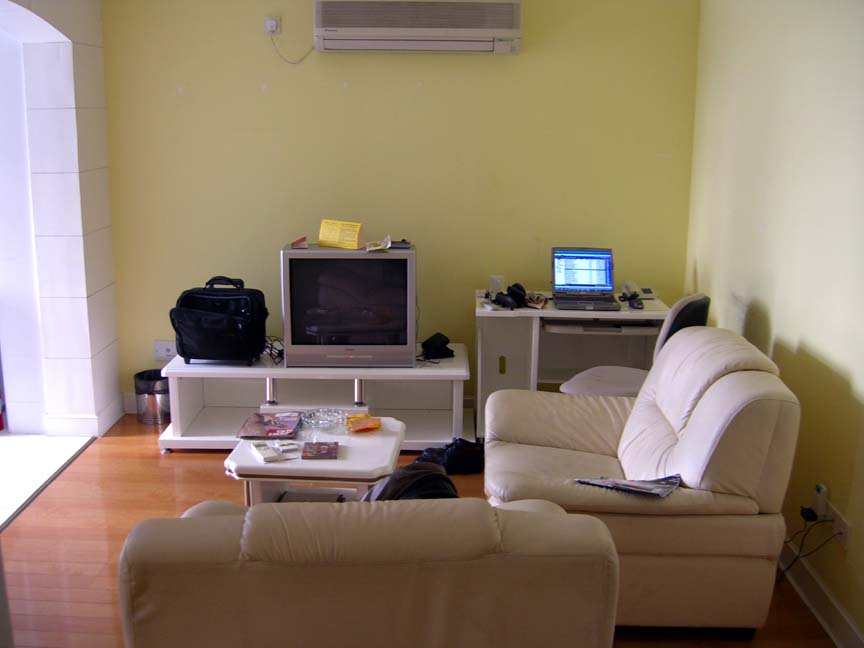 Even has a small kitchen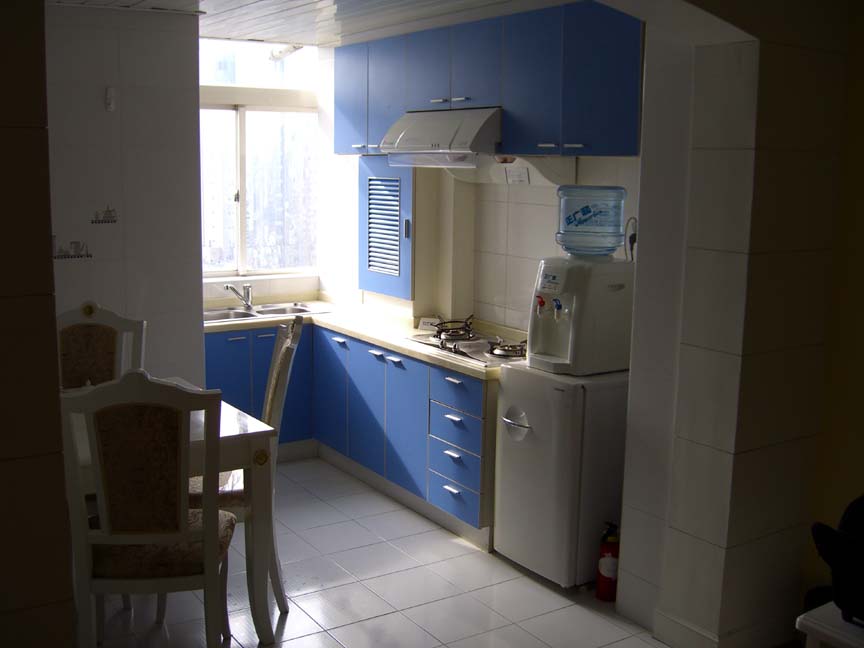 Men working on a Saturday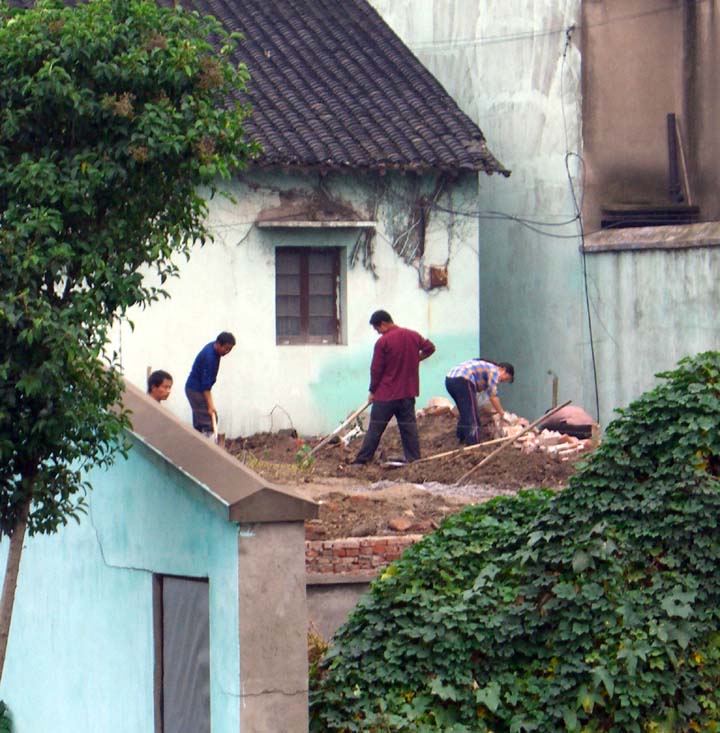 Two women in Starbucks working on a song about Starbucks for an advertising campaign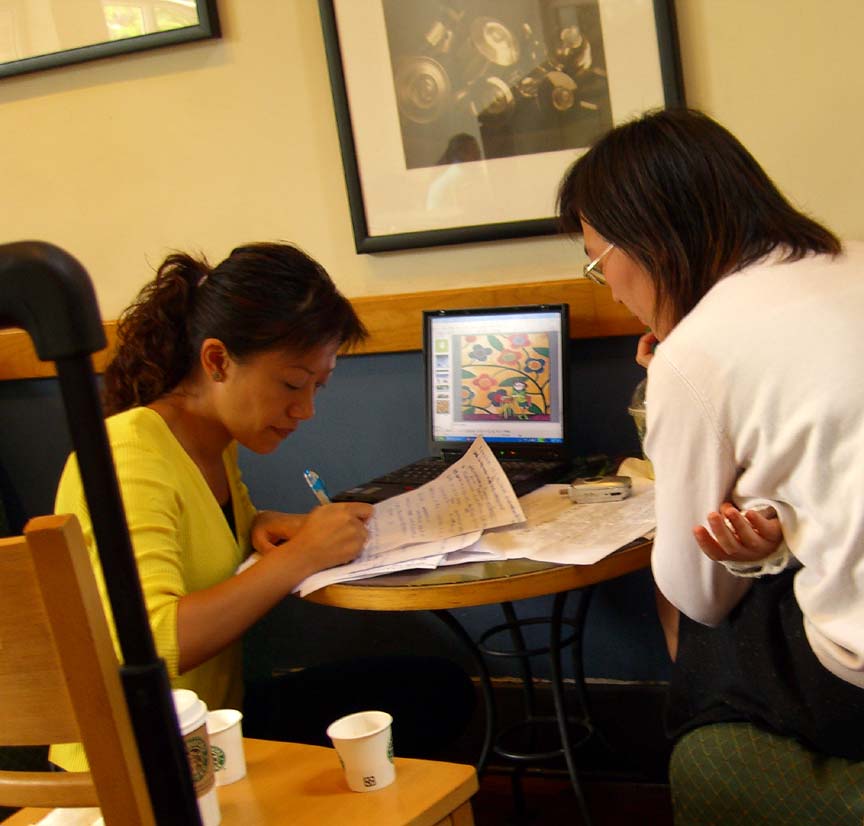 Junior High School next to the hotel - complete with big running track and basketball hoops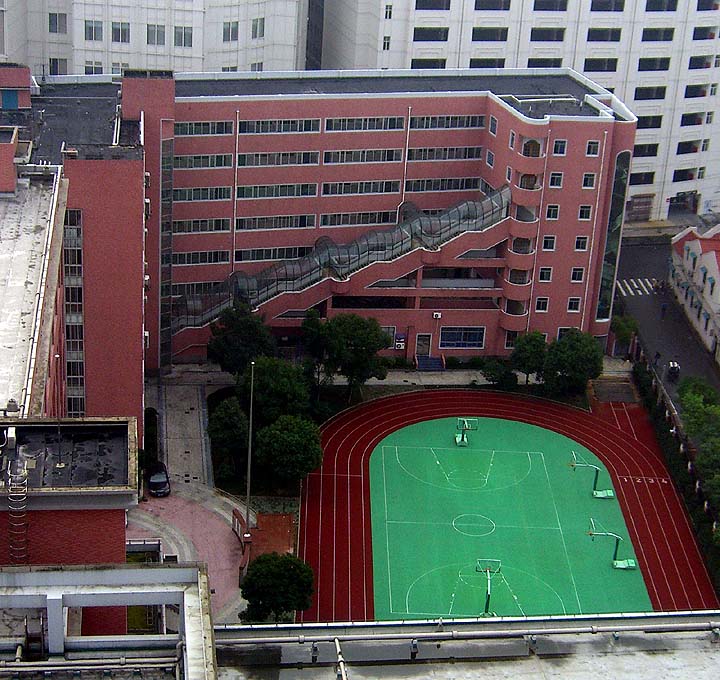 Starbucks sign next to an old museum (which houses a nice new wine bar on the top floor)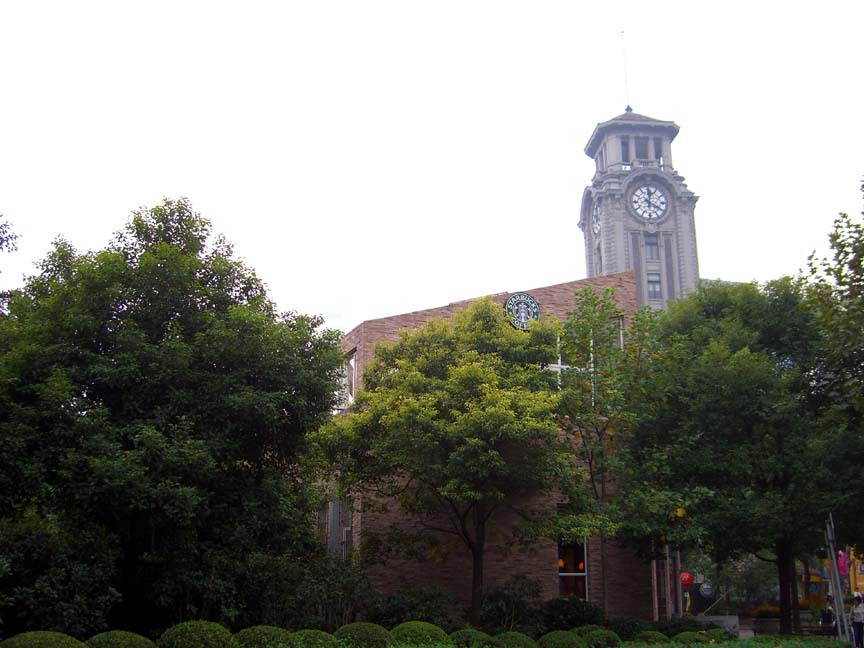 Middle-America have arrived, complete with baseball caps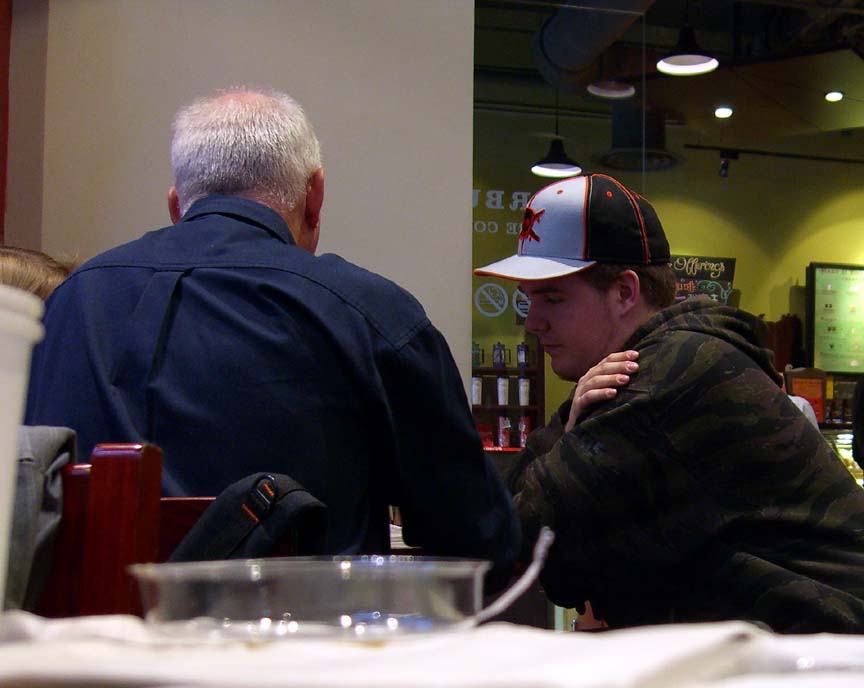 Interesting statue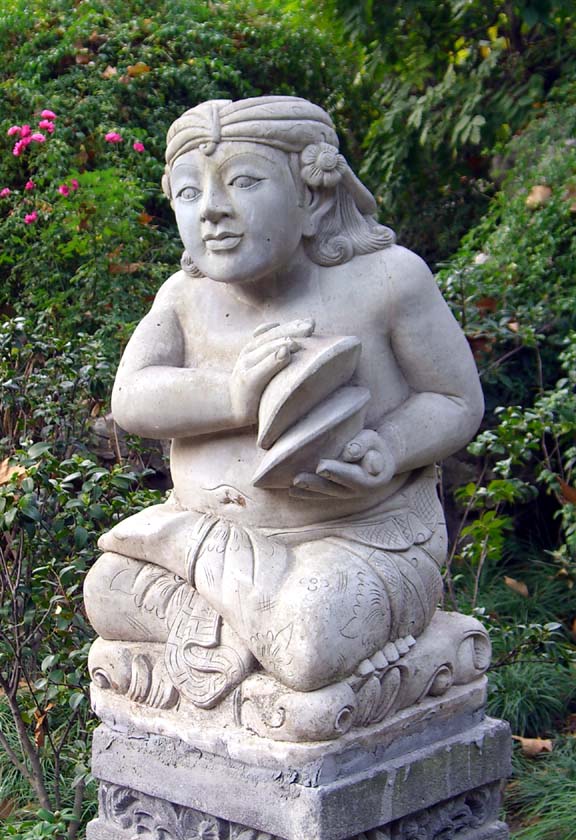 Delivering water - very small and efficient - that's a bicycle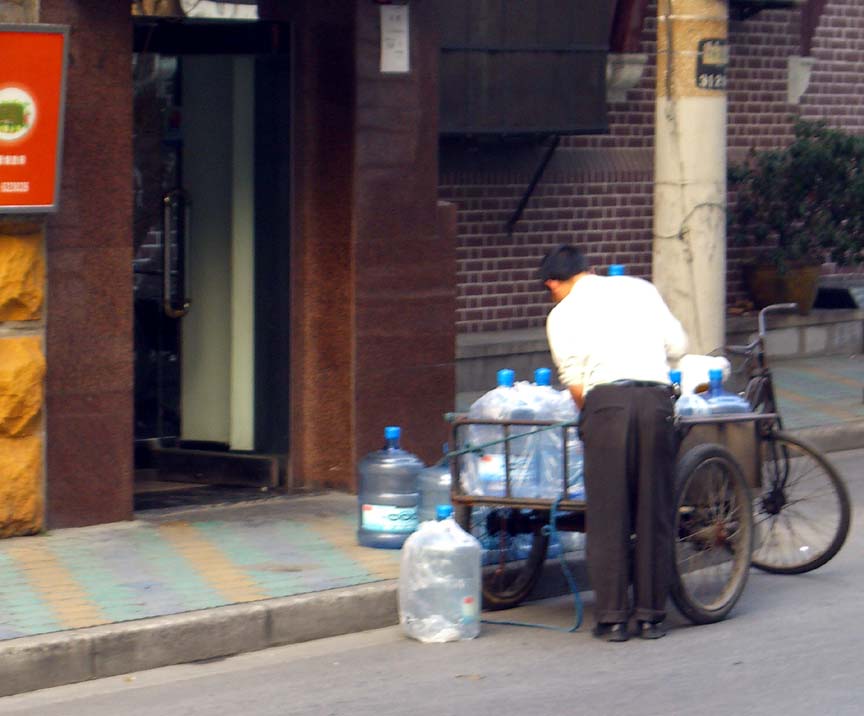 This man is siphoning water from a fire hydrant, maybe to resell it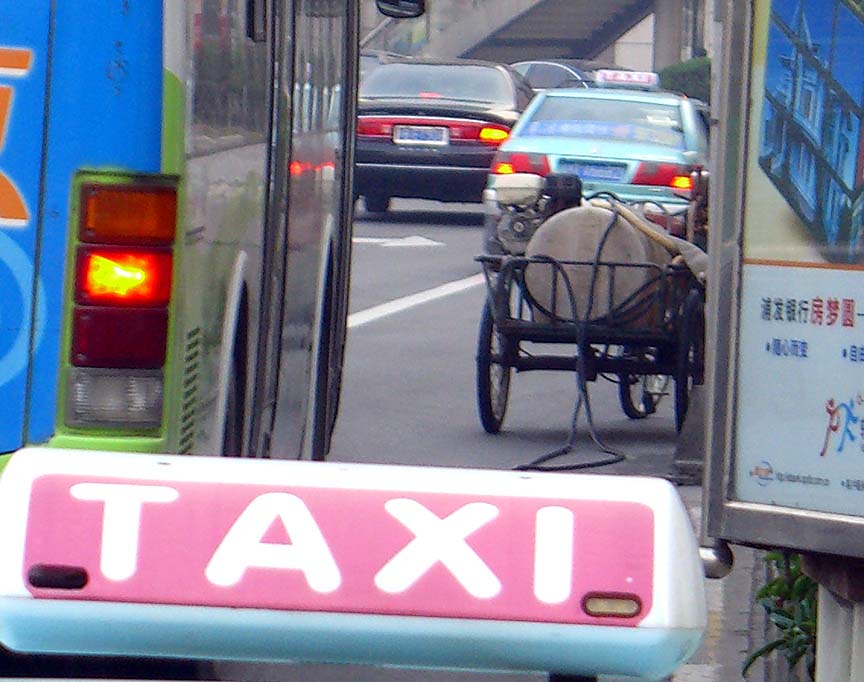 Small temple next to a wall painted to hide (sort of) the new building next door; a popular picture and playing spot for families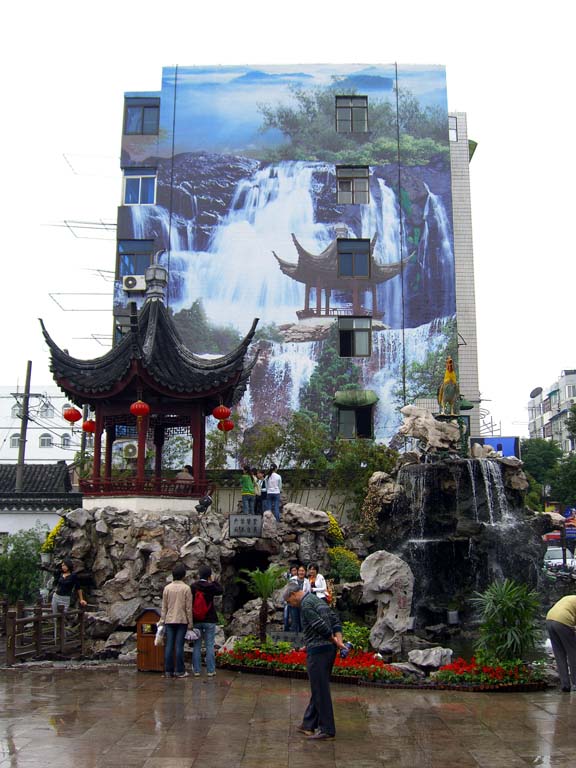 Old shikumen alley in XinTianDi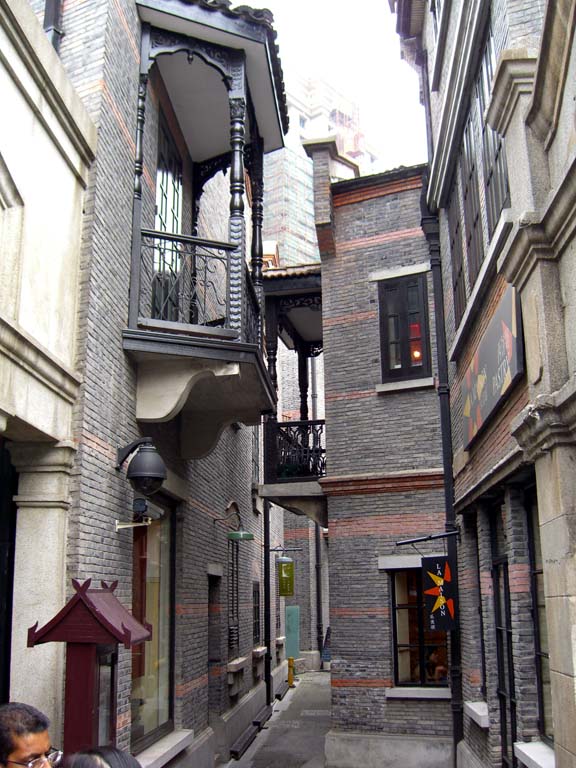 Another alley - this is how Shanghai used to be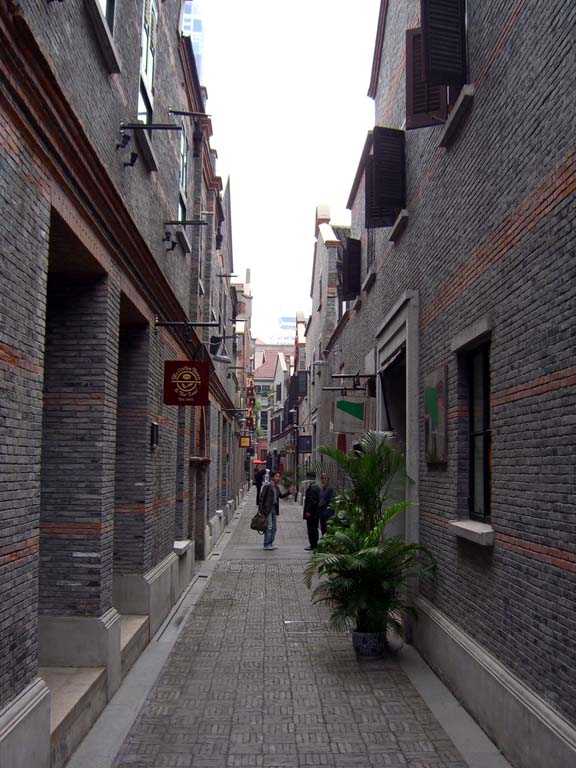 Same sort of buildings, now restored as part of a shopping complex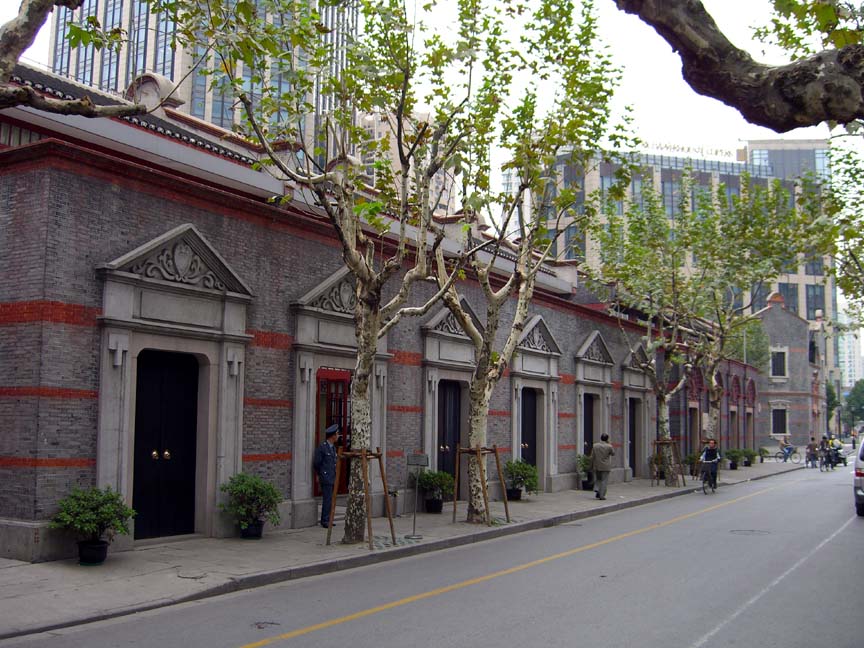 XinTianDi lake, where you can take sailing lessons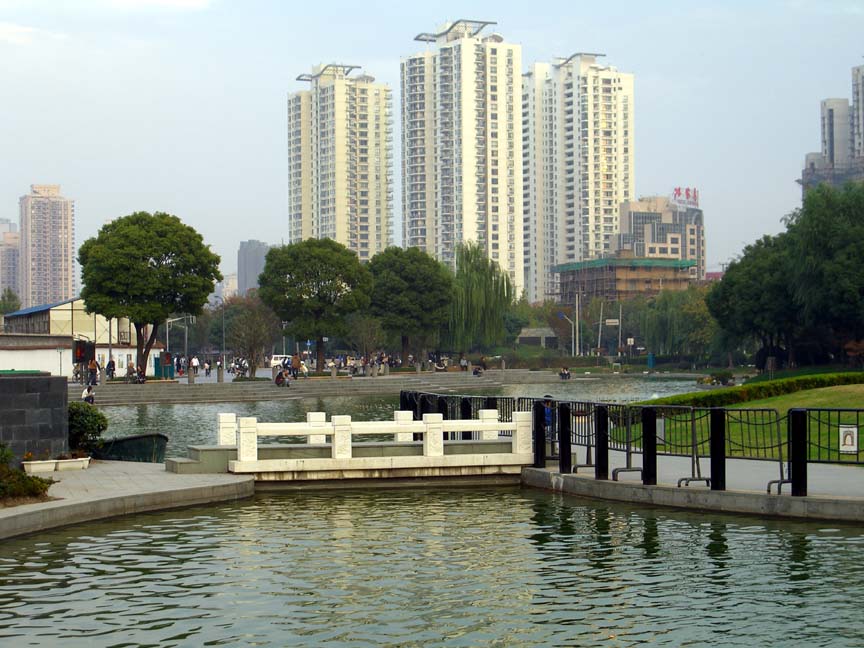 Contrast of old in front and new buildings behind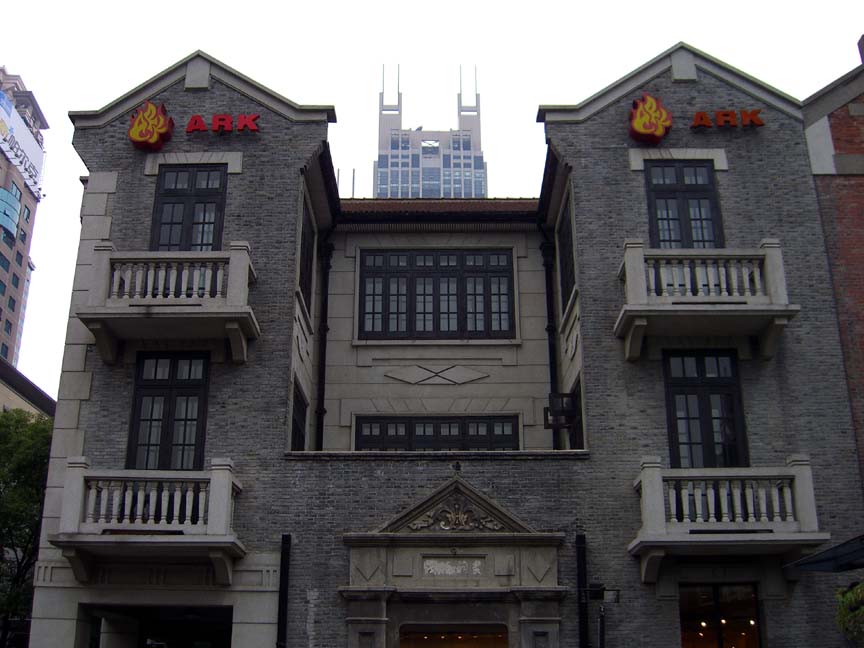 Old houses being torn down to make room for new towers - this happens everywhere in Shanghai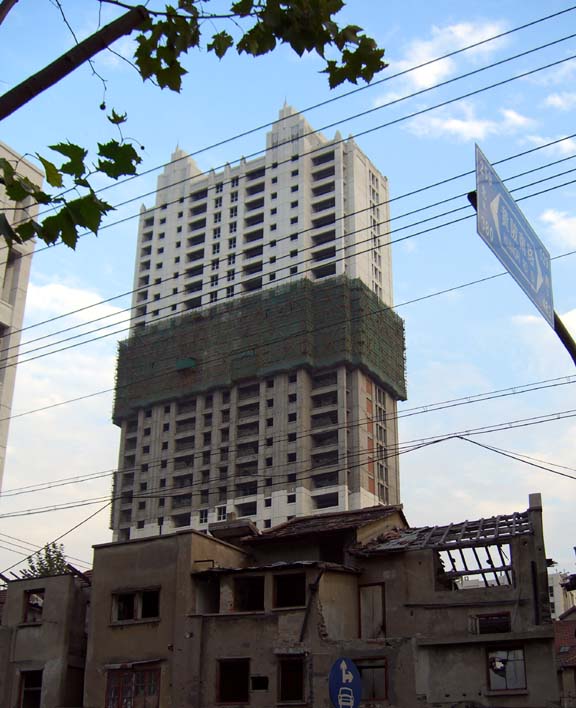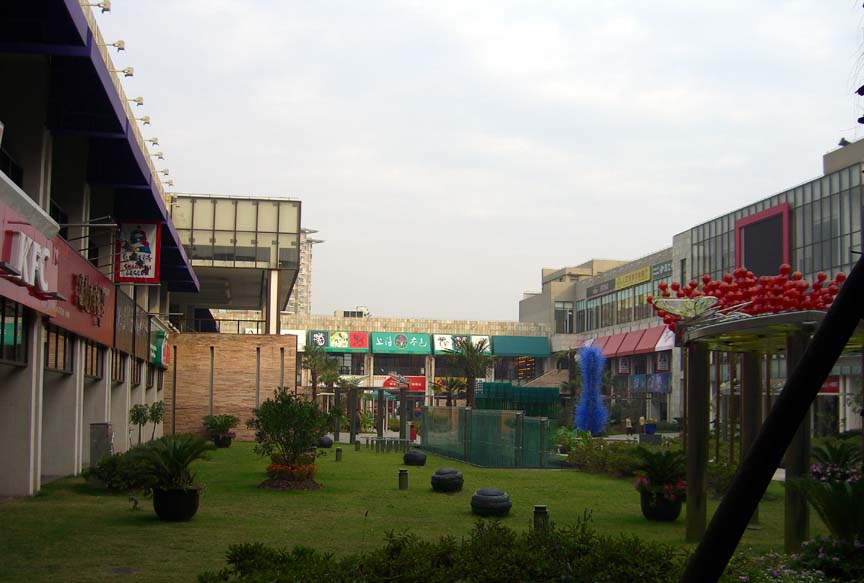 Shanghai Software Technology Park - thousands of programmers in these buildings, very similar to Silicon Valley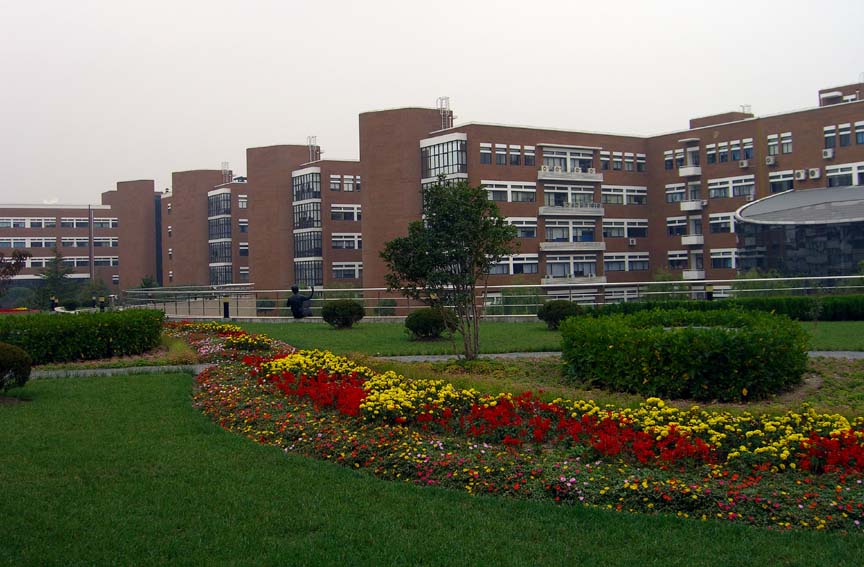 As appropriate for a tech park, a sculpture of a man and his son with a laptop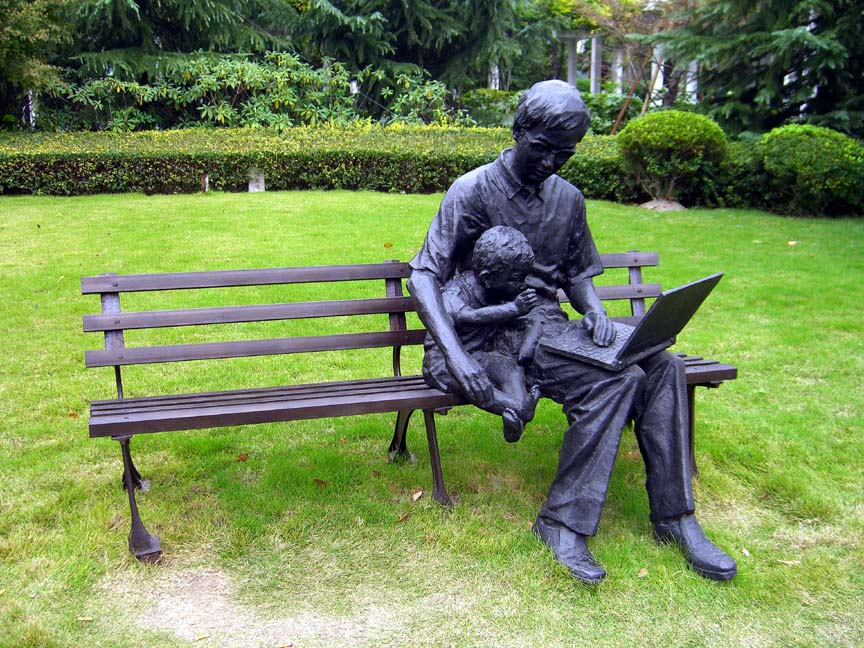 The famous MagLev train to the airport, arriving at the Shanghai end of the run.
This is the only commercial maglev train in the world.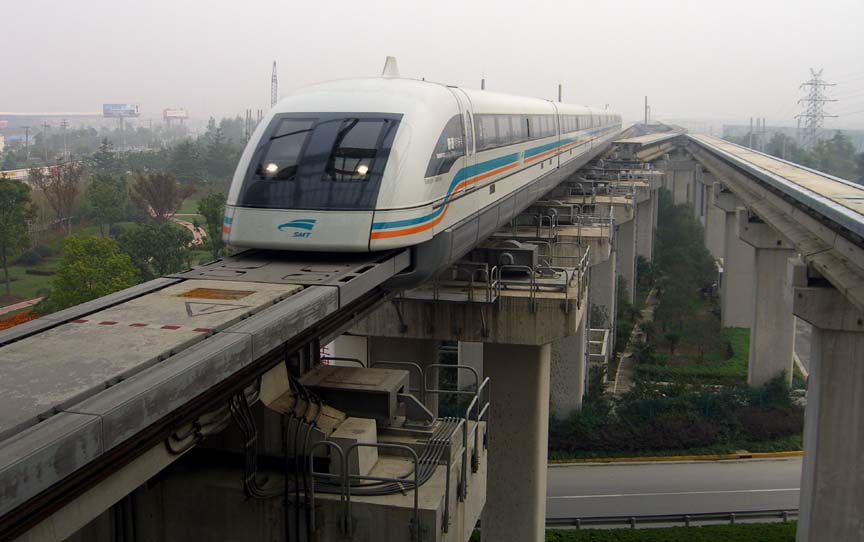 Our speed - 418 km/hr, though we later reached 430 km/hr, which is 267 miles per hour. It's an interesting effect to watch, as going down to only 350 km/hr seem much, much slower, though that speed is still faster than all other trains in the world. I also was in a taxi from the airport later and saw this train go by (it runs next to the highway), essentially going 200 mph faster than we were - it was like an airplane zooming by. Amazing, and too bad it's only an 8 minute trip.