Shanghai
---
Shanghai is growing fast, with numerous new buildings of all types and styles -some good, some interesting, and some odd.
First, a Bund tower at night with the Chinese flag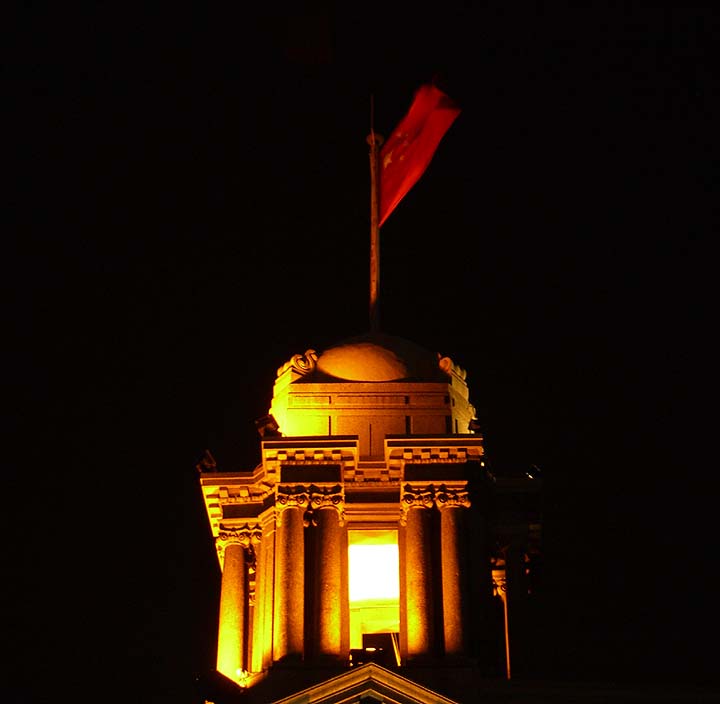 Very pretty building on Nanjing Dong Lu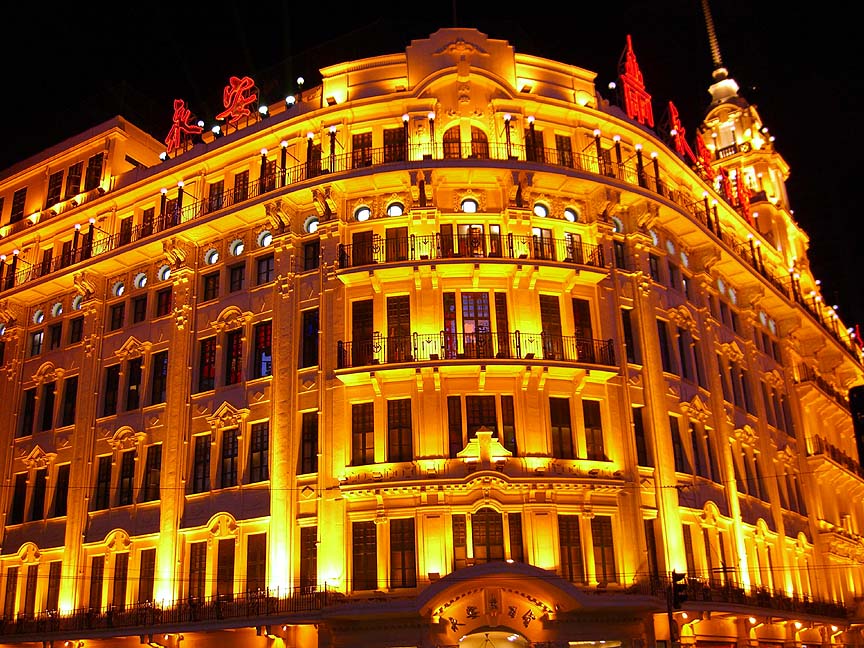 New giant building on the east side of People's Square (opposite the Marriott below)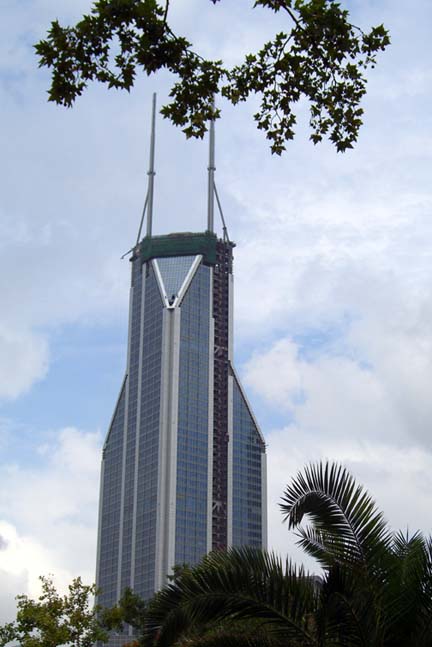 An interesting and striking Marriott on the west side of People's Square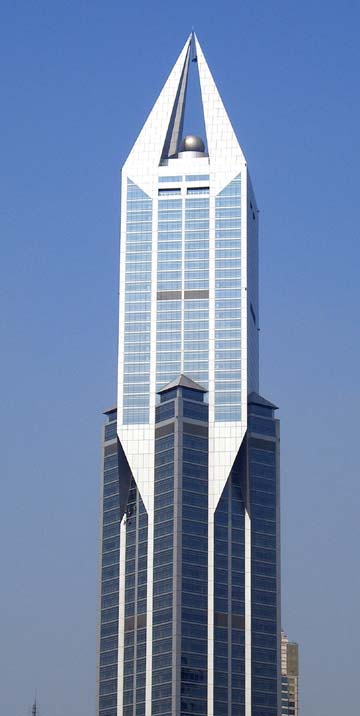 The Jinmao building - among the tallest in Asia - new and very striking (in Pudong).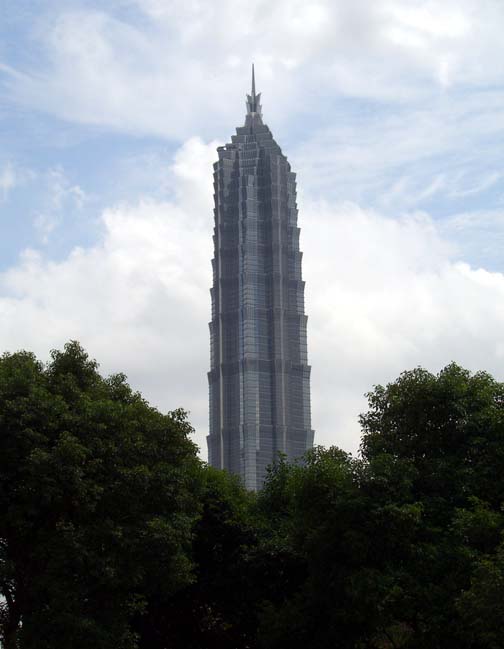 Up close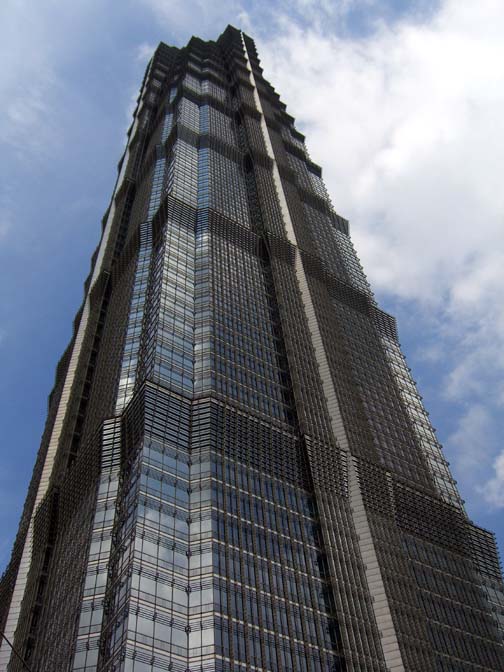 At the top, looking down inside about 40 floors into the Hyatt Hotel lobby bar; very impressive.
This was taken from the 88th floor (very lucky in Chinese); the bar on the 87th floor is the highest in the world.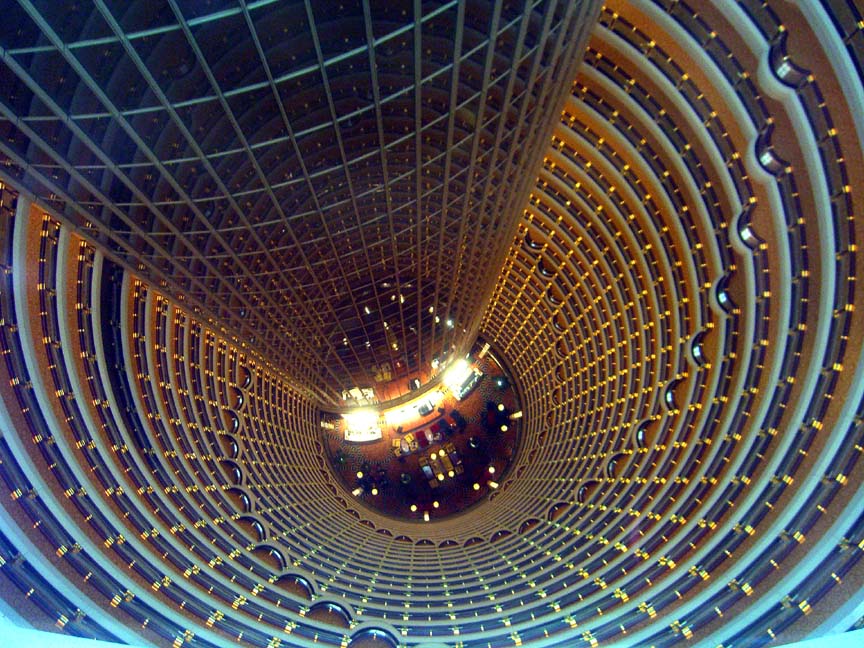 Is it still a roof, if it's larger than the building ?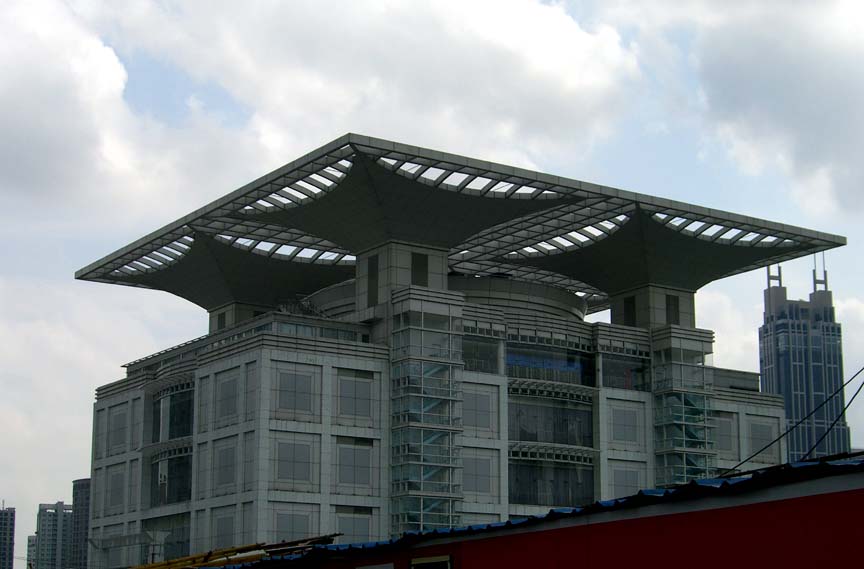 The city seems full of tall, thin buildings with "unusual" tops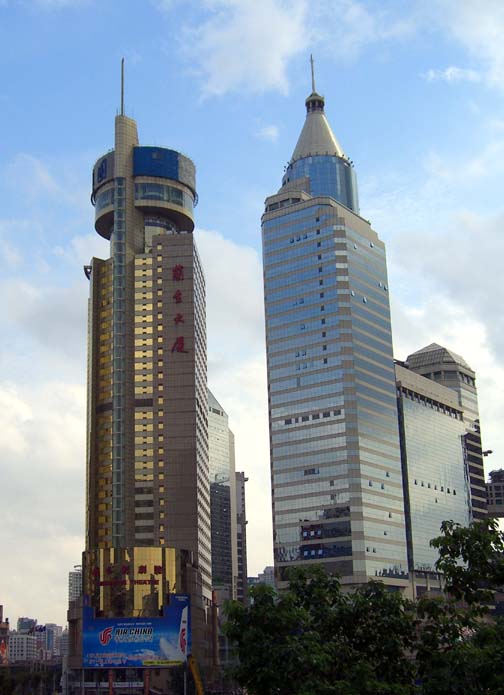 I also liked this building, though not the crown-like object stuck on top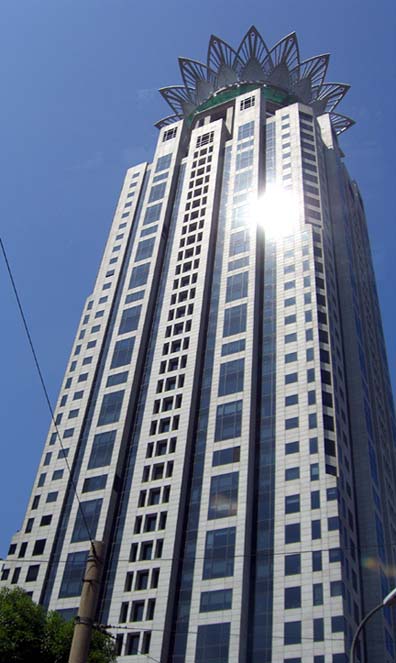 A space ship has landed on top of the Radisson (alas, it's not open yet)
I liked this building - clean, simple (nothing strange on top)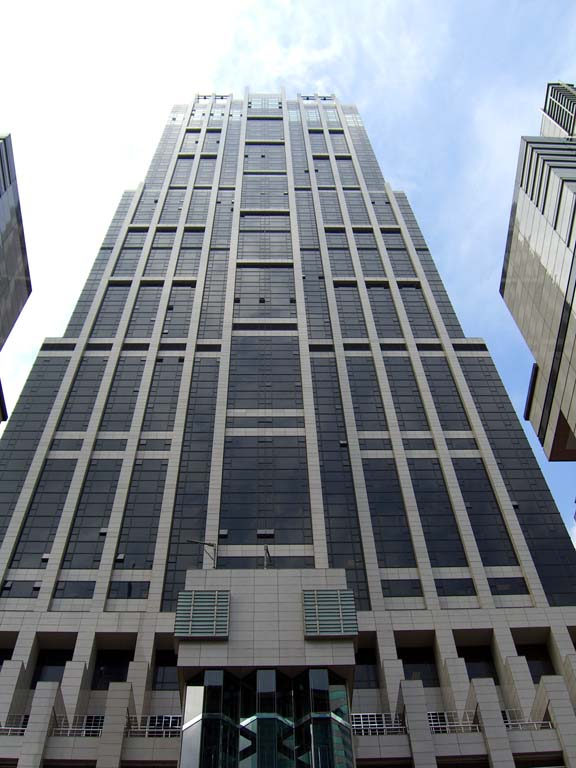 Art museum - many interesting exhibits, including one from Versailles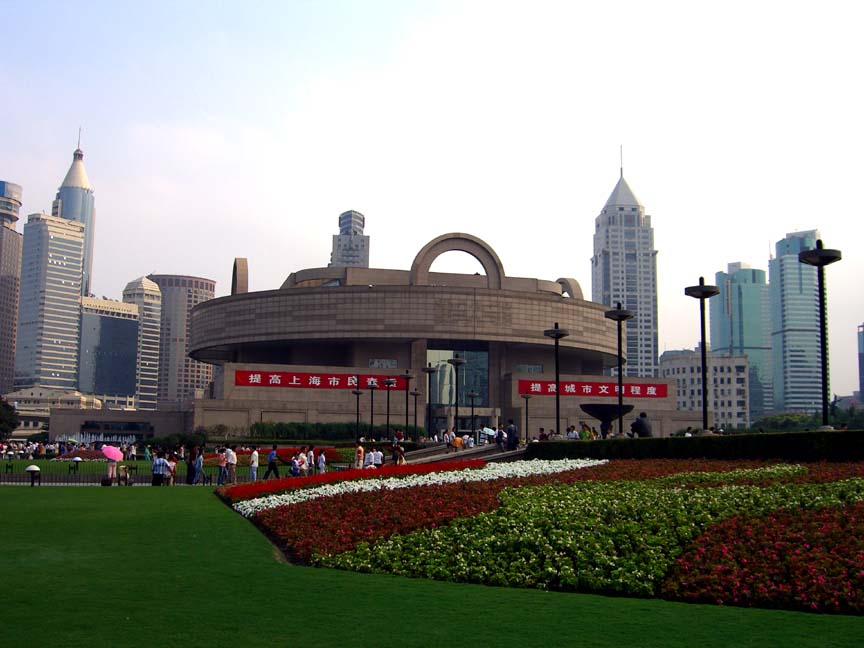 Shopping mall on Nanjing Dong Lu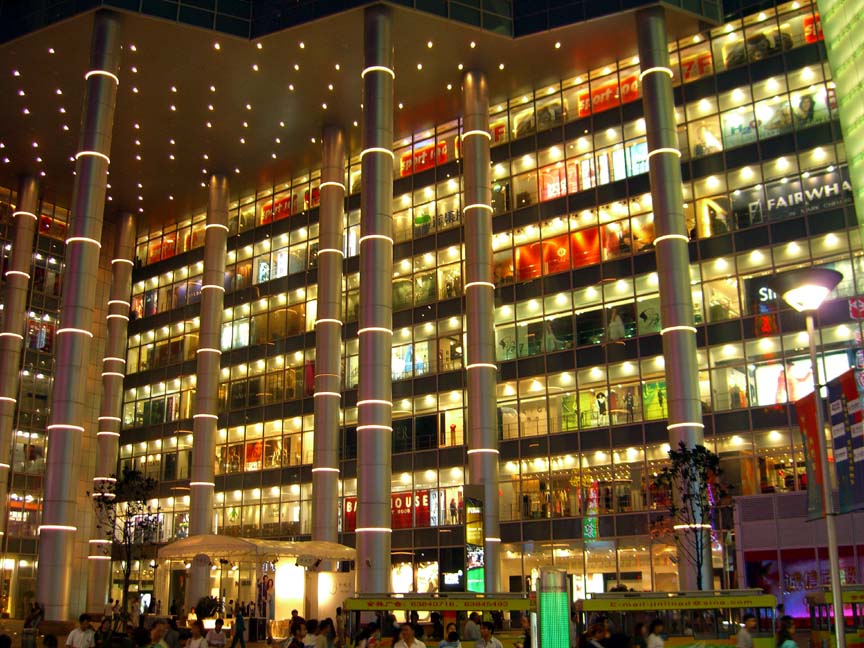 Interesting contrast - old gate, 1,000 foot building in the background, and a concrete truck rolling through to build something new; this was on a Sunday.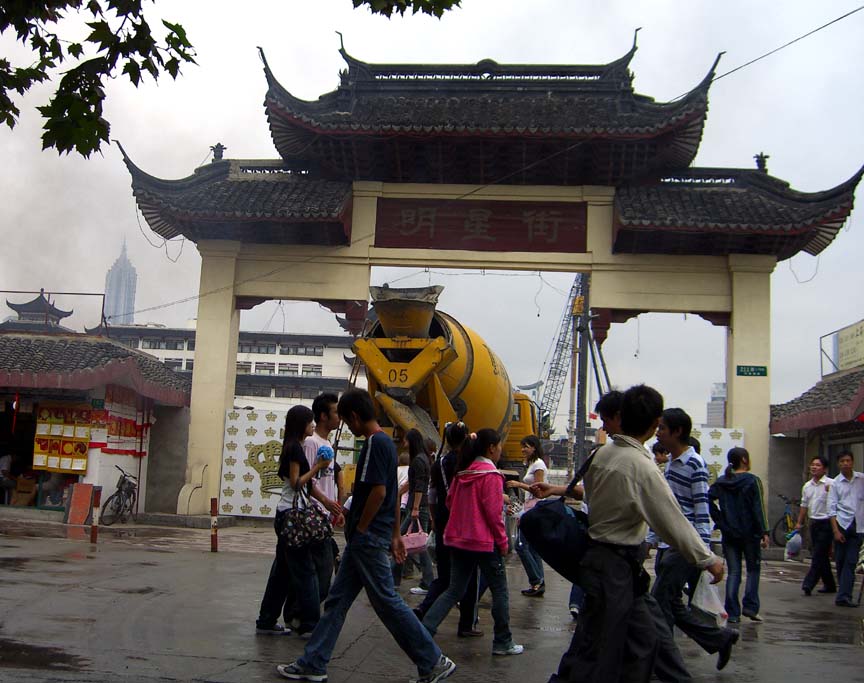 A run-of-the-mill construction site in the old city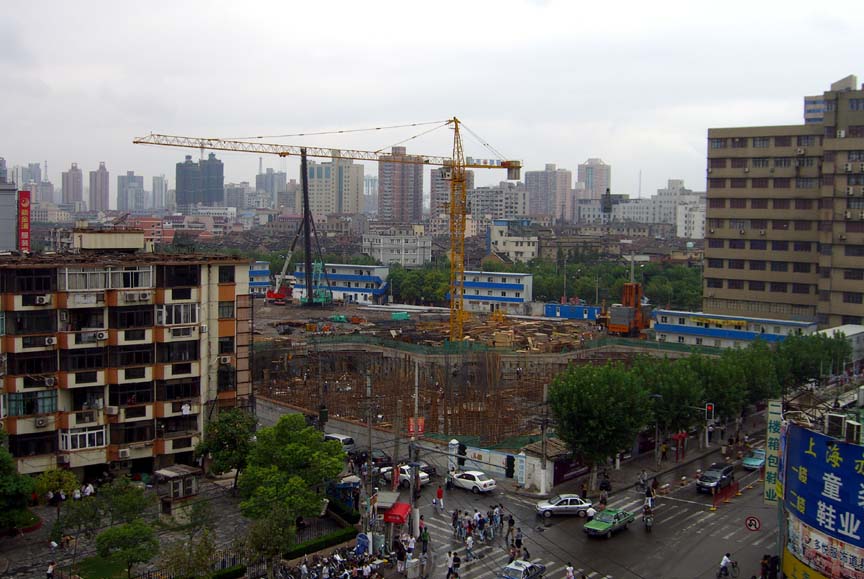 City old and new, fore and aft, short and tall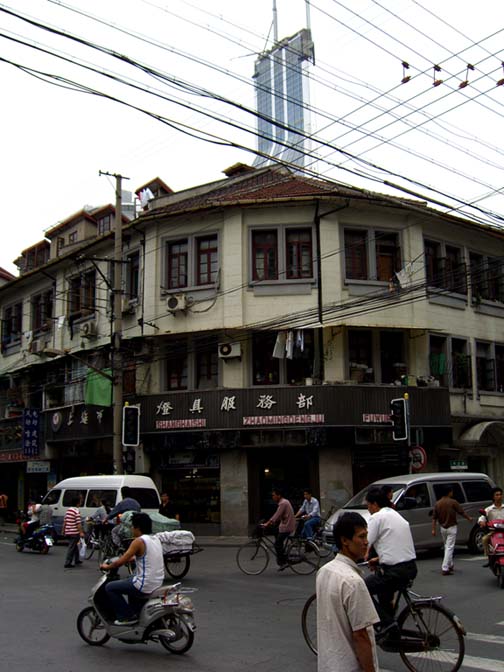 Another mix of old and new, along with the power for it all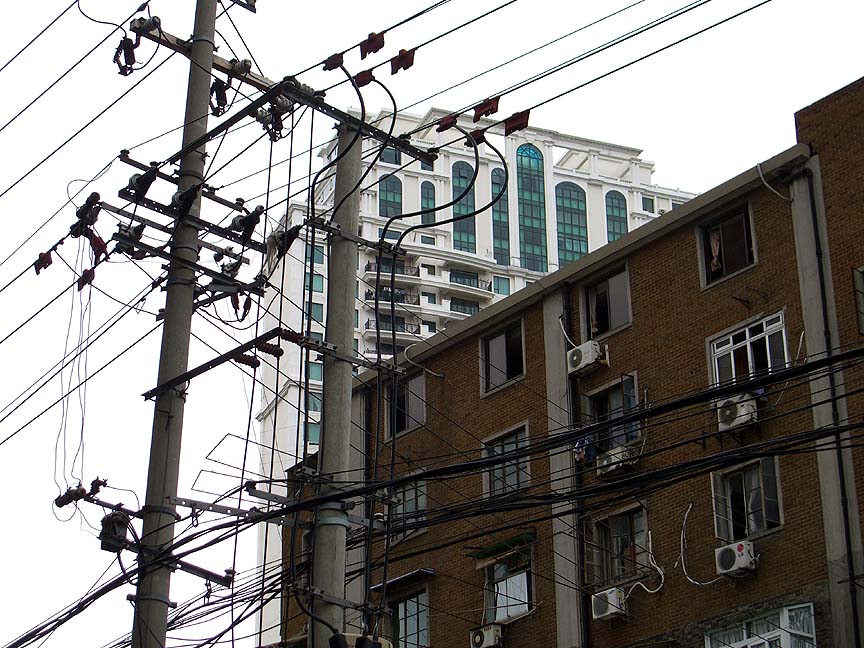 Old city market, under the watch of 21st century towers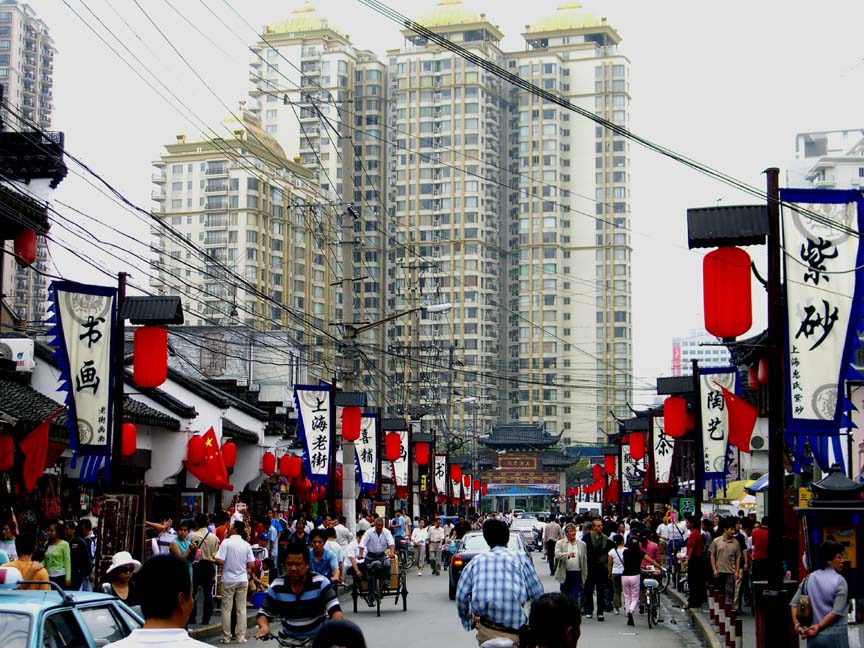 Not sure when this was inhabited, but like much of the city, it doesn't fit in with the towers around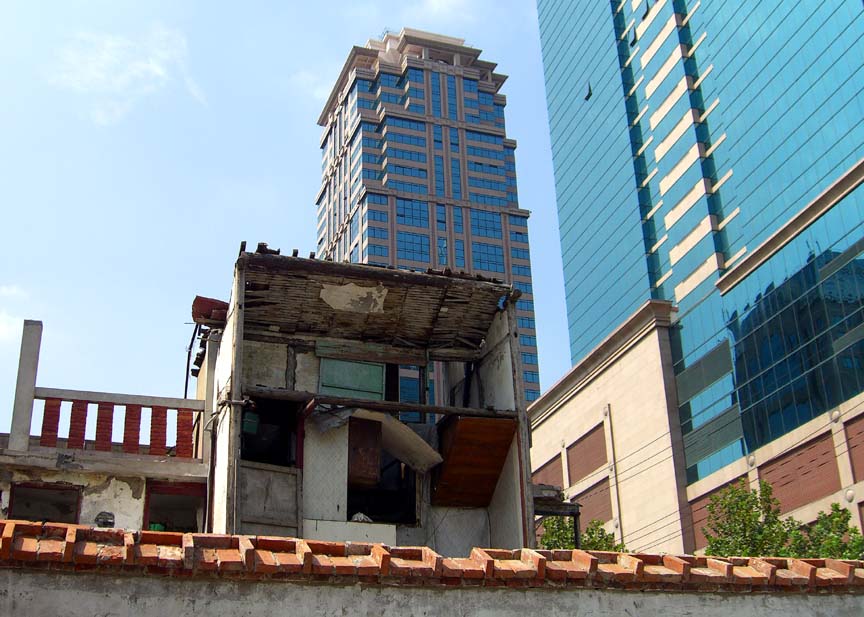 Old city, next to a shopping area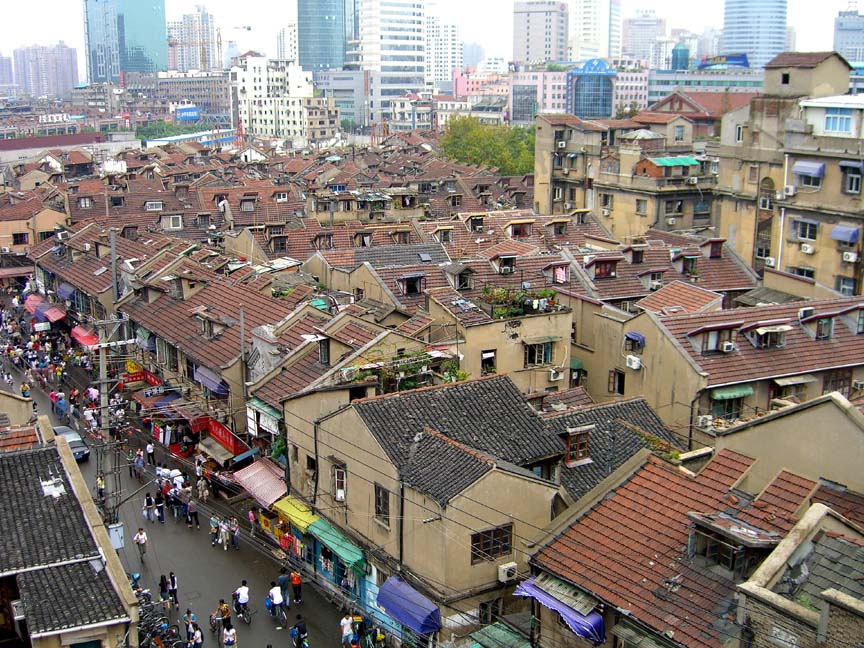 Can't have new buildings without some actual construction -
here with reed or bamboo mats to keep out the sun - you don't see this in the U.S. every day.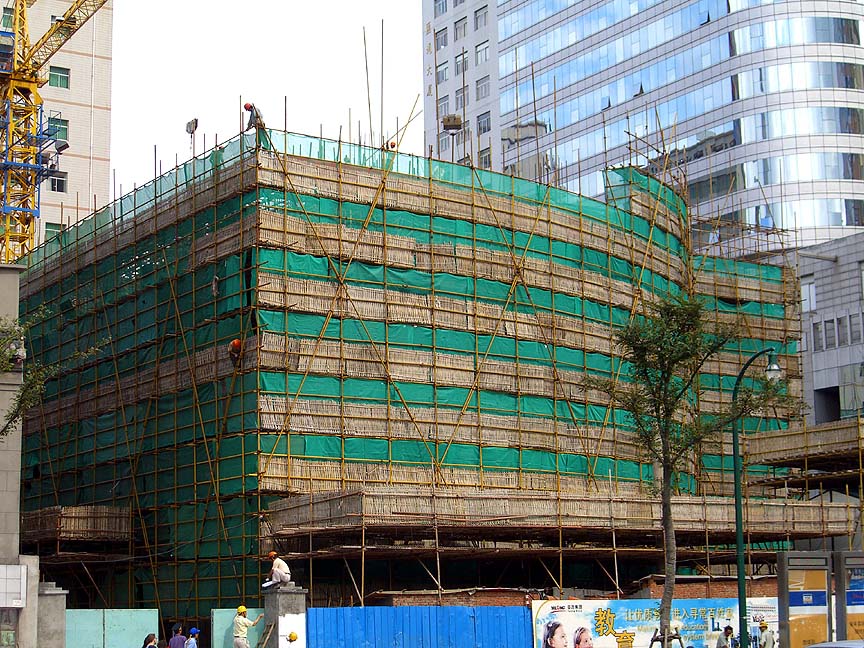 Interesting building-size thermometer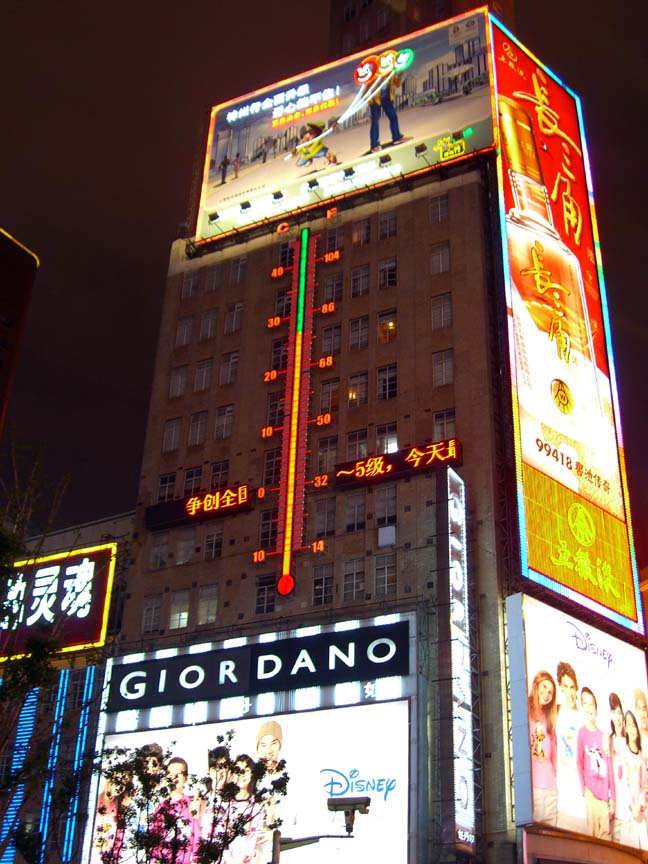 Very nice Church