Zenkoji Temple
---
The most famous landmark in Nagano is the Zenkoji Temple, which has been on this site for at least 1,300 years. There is an image of Zenkoji that was brought from Korea, but has been secret since 654, though a replica is shown to the public every seven years.
One of the main temple gates - pretty darn big !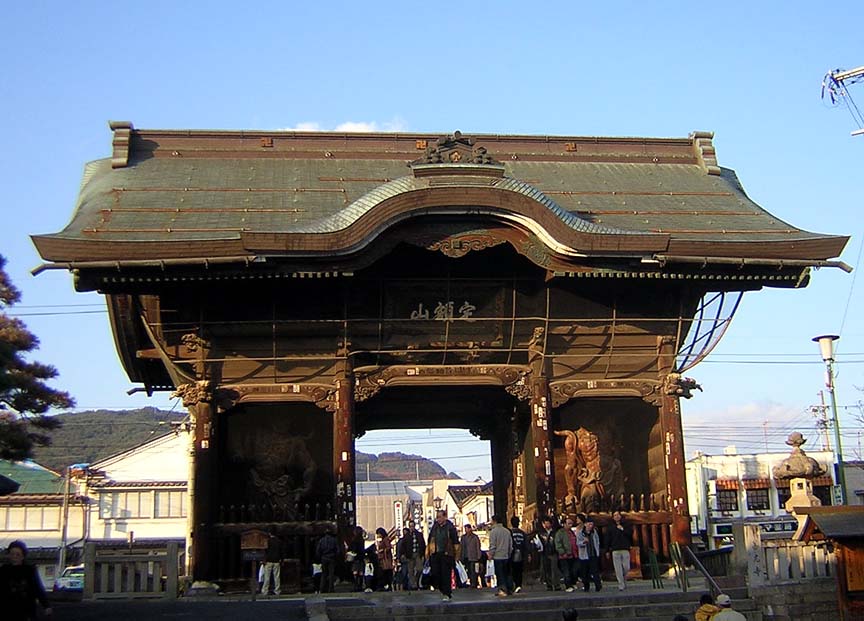 The main temple building - the secret images are in the back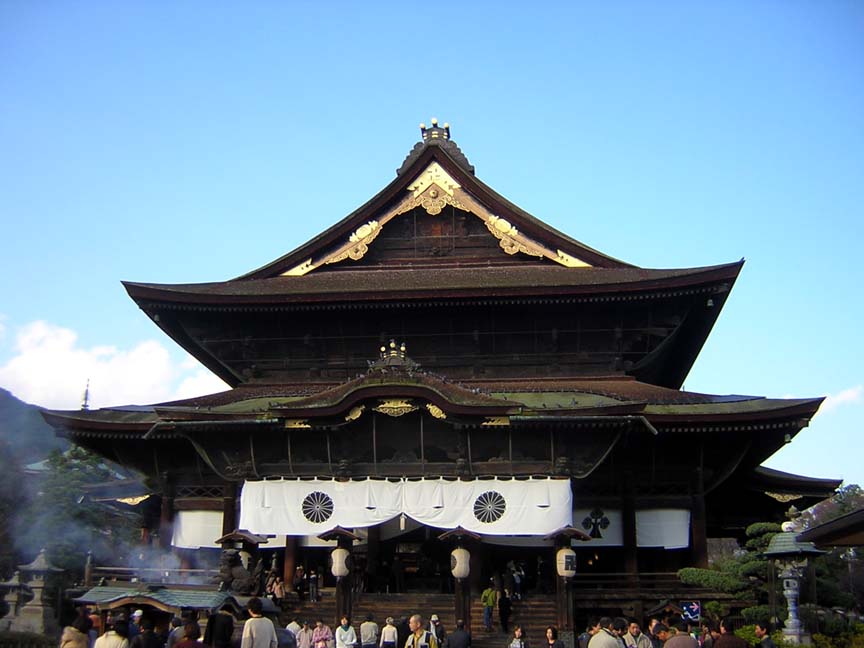 Me again with Masaki and his younger sister, Ayaka, who did all the cooking during my stay.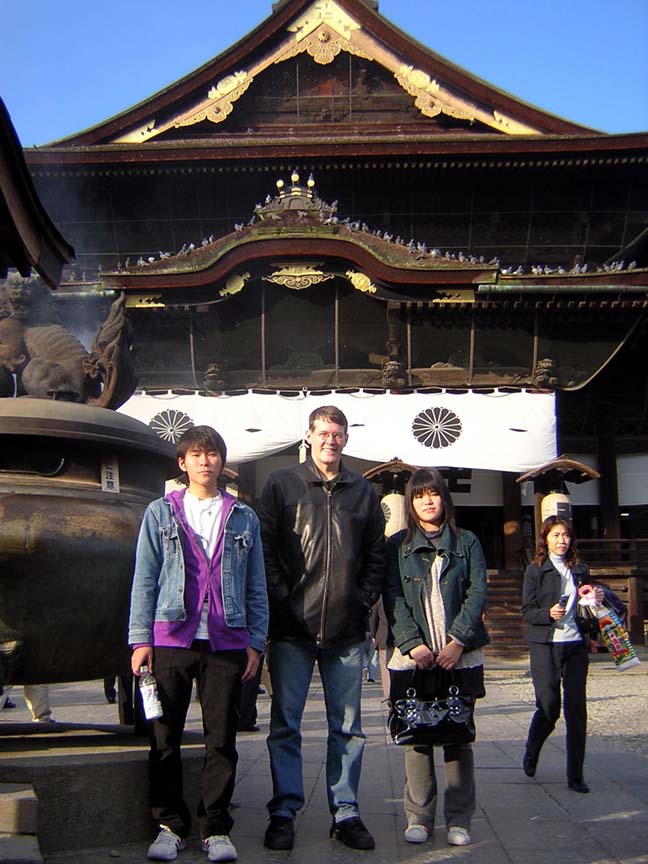 One of the temple Buddhas, with me and Masaki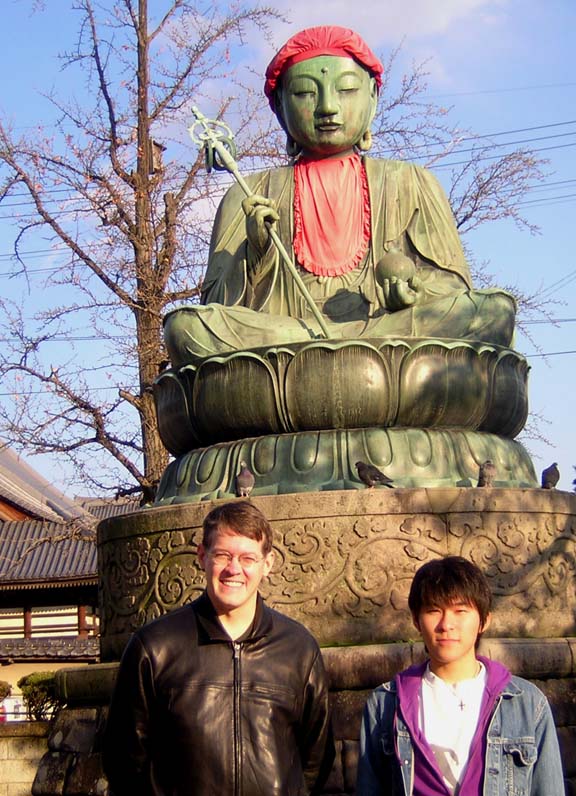 Lots of temple Buddhas, in an impressive row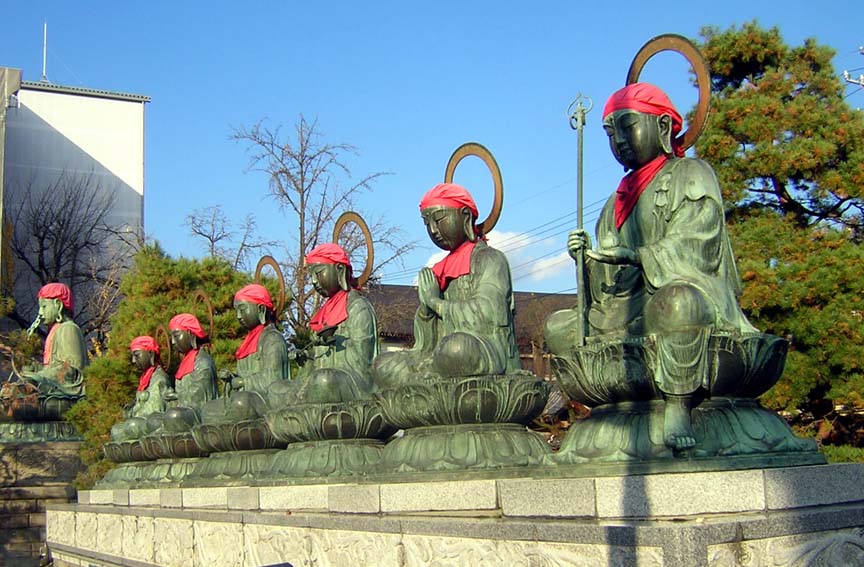 A very old-looking building housing a rotary lotus, very cool.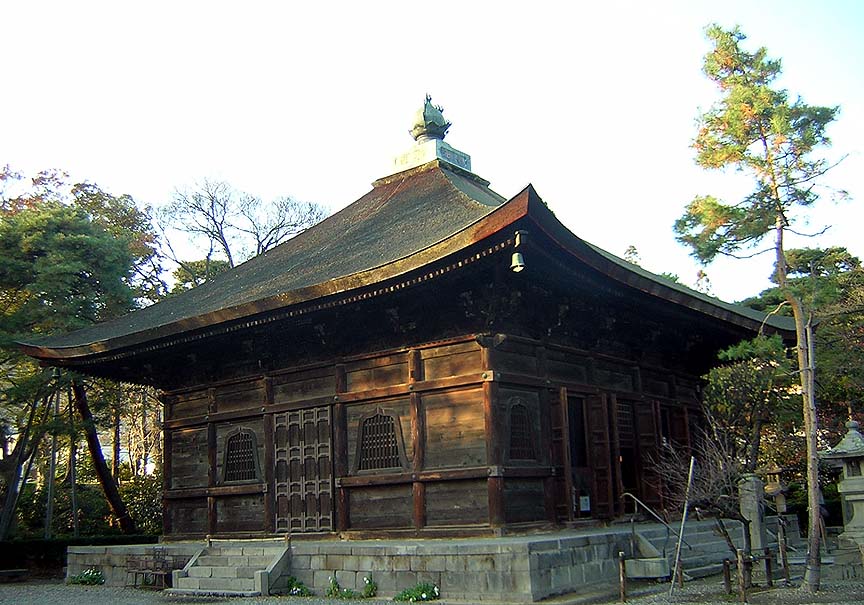 The main smoke cauldron - you wave the smoke on you before going up to the temple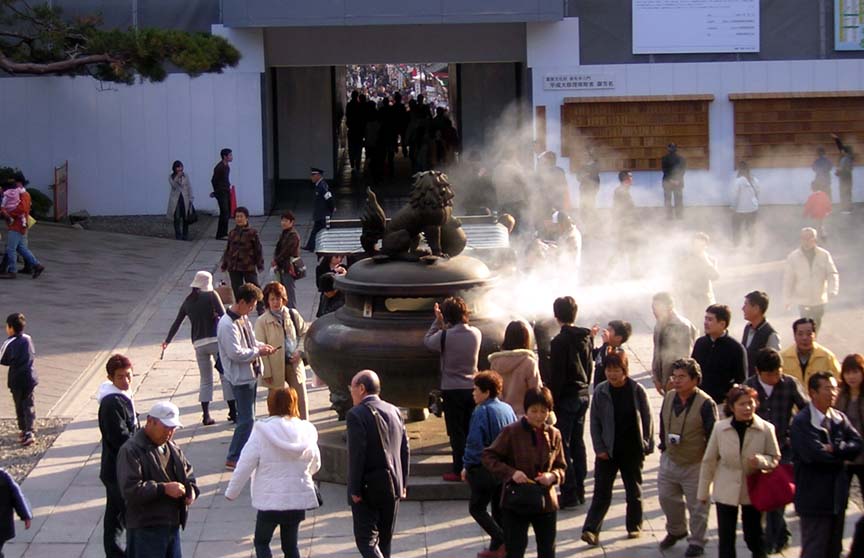 The street in front of the temple - these are often pretty commercial, with lots of vendors, stores, tourist stuff.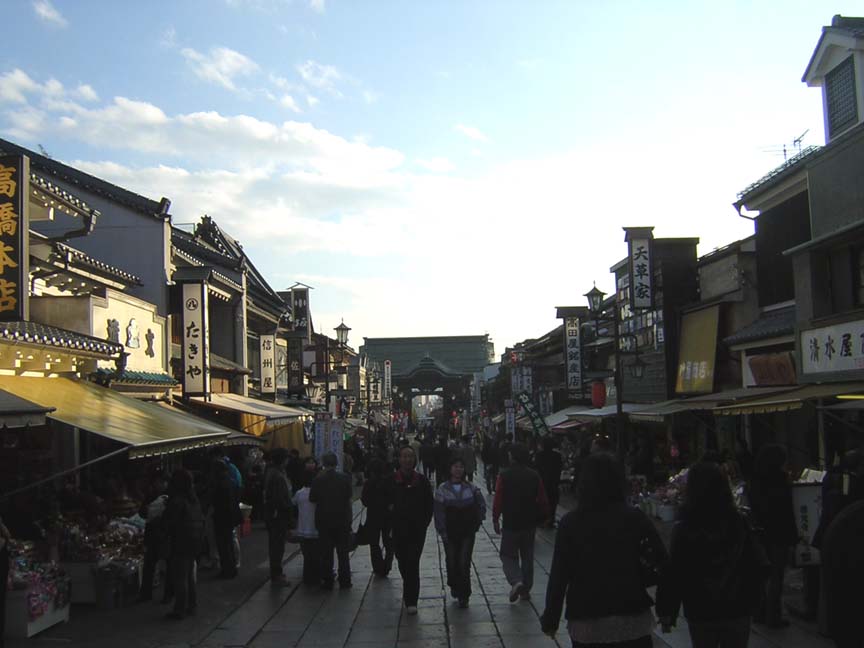 Other temple buildings, with pretty trees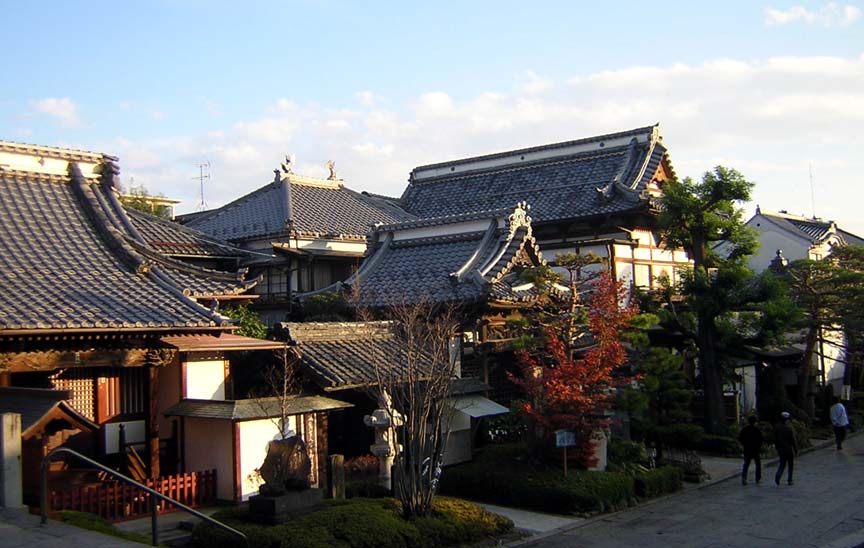 One of the newer, yet traditional-looking temple buildings