Tokyo 1
---
Went to Shinjuku on my last day, which was cut short when they canceled my flight back to the U.S., so I had to be at the airport two hours earlier than planned to take another flight. One of the key sights in Shinjuku, which is one of the main business centers in Tokyo, is city hall. This new building is very tall, and very impressive.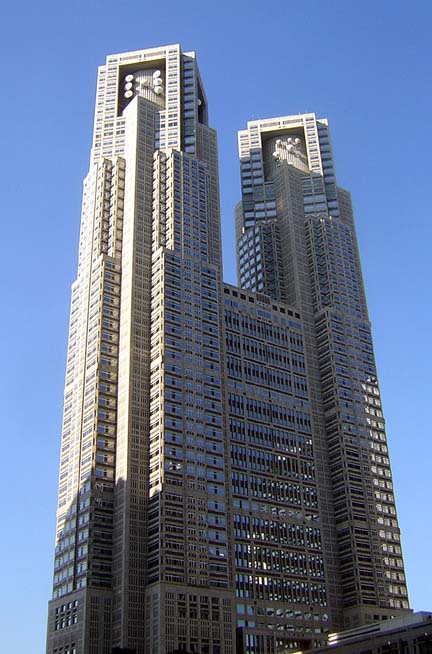 Looking up from a plaza (the next picture is taken from the floors on the upper left tower)
Looking down at the same plaza; this and the picture above are opposites (the one above taken in the center of this picture)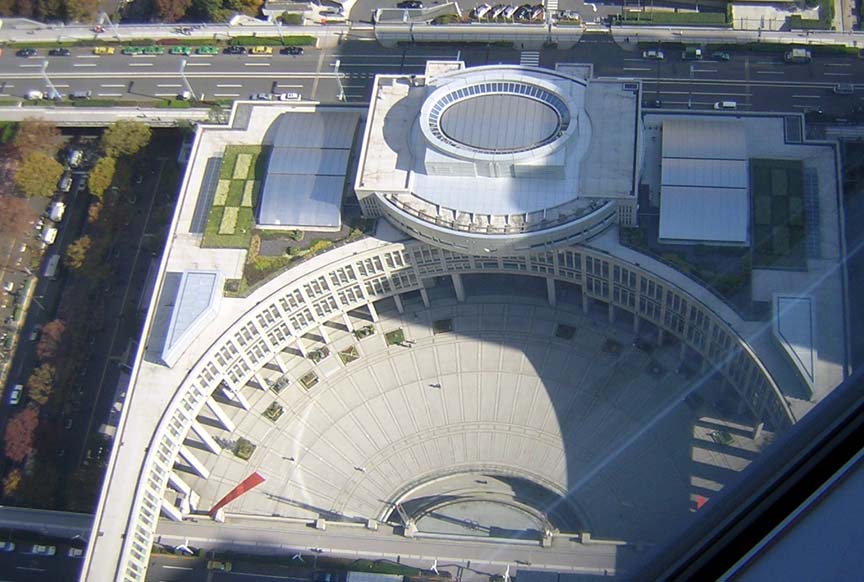 View of a portion of Tokyo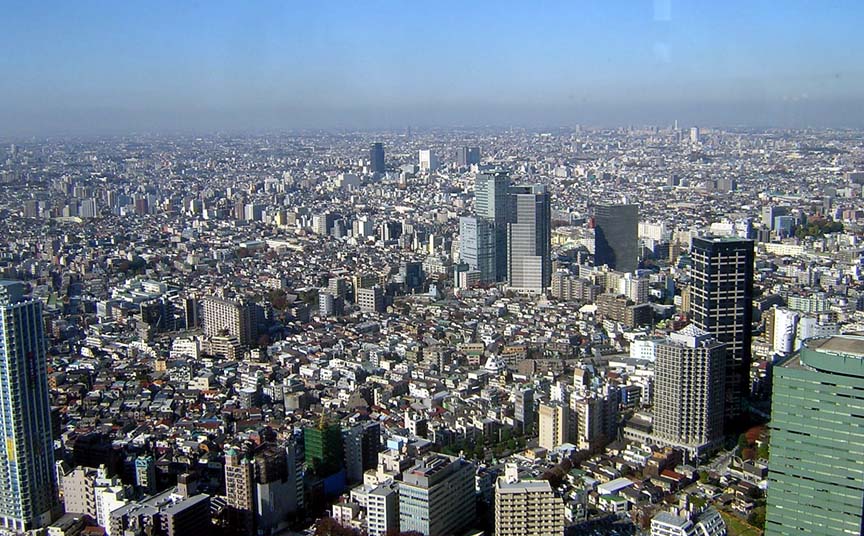 NTT Docomo (Cell Phone Company) building - fashioned after the Empire State Building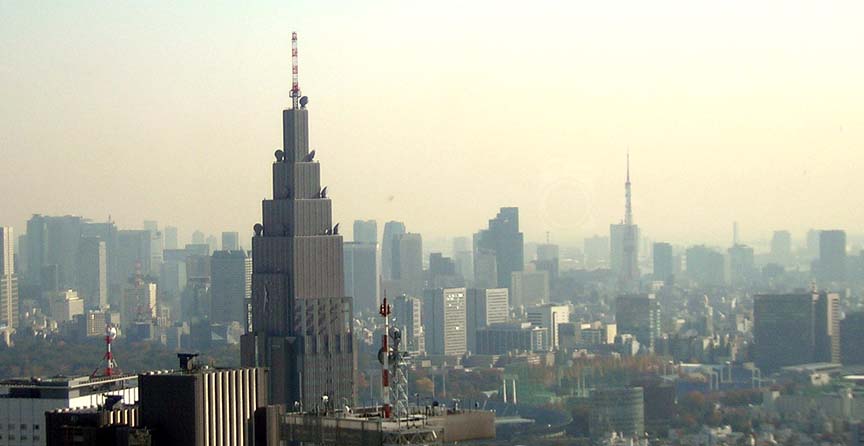 Trees at the Emperor's Akasaka palace (the small one in the middle-west of Tokyo)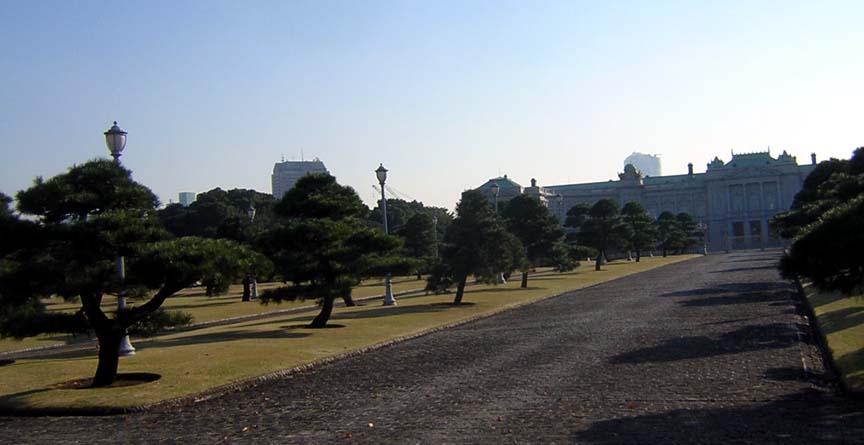 Some boys in uniform looking at something - very cute with their black hats, bags, and shoes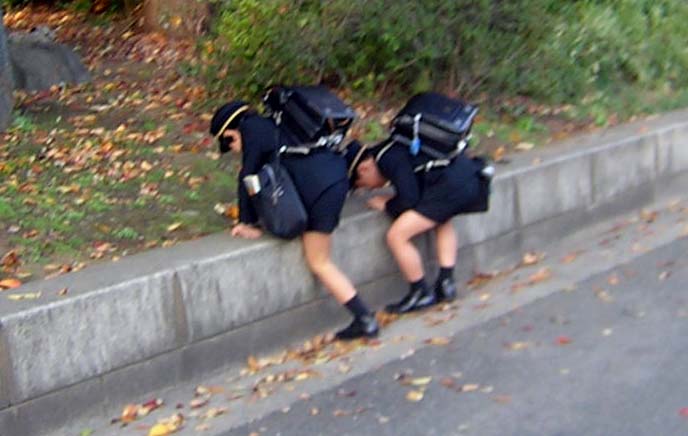 Girls in the same area, with blue skirts & yellow backpacks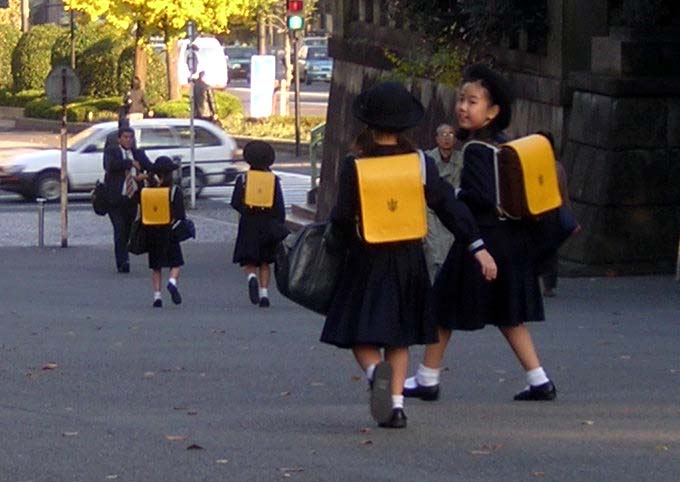 A carriage, not often seen in Tokyo - maybe royalty.
Picture taken from taxi on the way to the train station on the way to the airport on the way back to America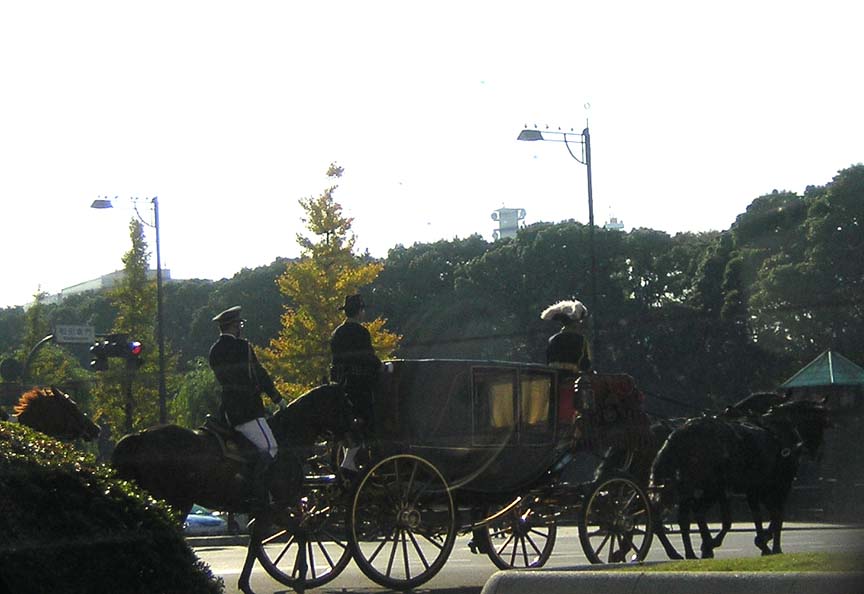 Coke land - this whole store and lot is everything coke - building, machines, etc. Very red.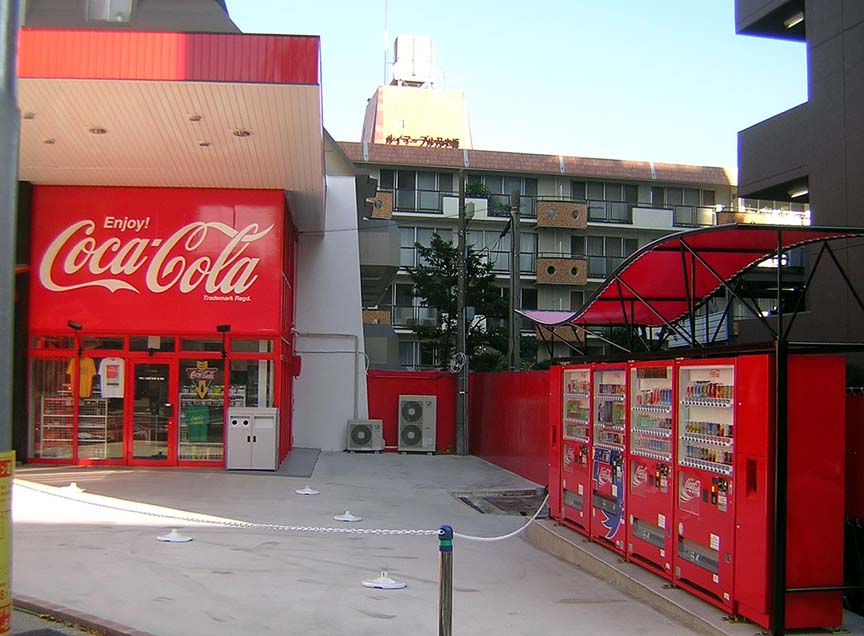 Condom promotion guys, dressed as sperm at Roppongi Hills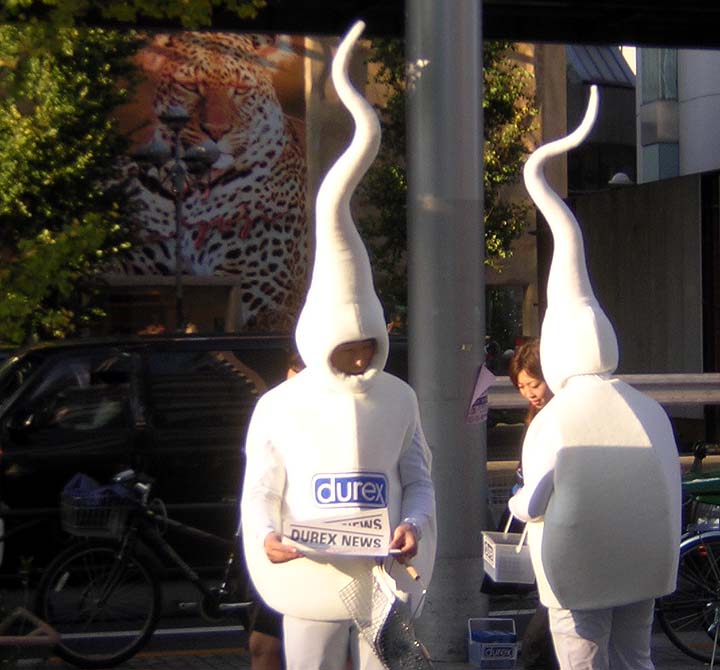 Odd blue / purple building with odd building on the right - unusual Tokyo architecture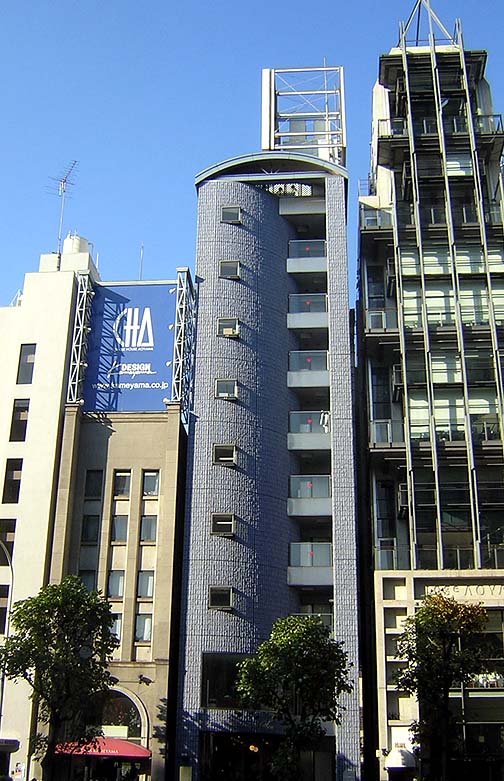 Natsuko waiting for me in Shibuya, doing what everyone in Tokyo does during
every second of their free time (especially on trains), read and send messages.