Obuse Temples & Other
---
Obuse also has a nice temple, the Gashoin, very old and up on a hill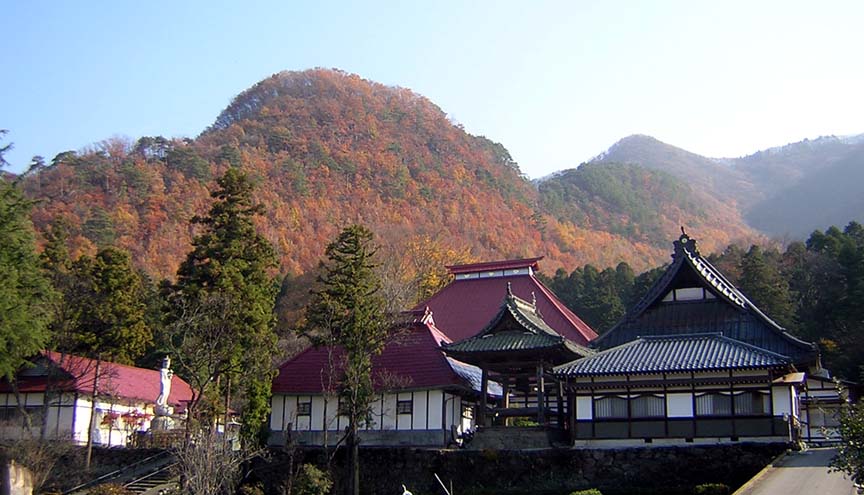 The temple bell - these are often 500-1,000 years old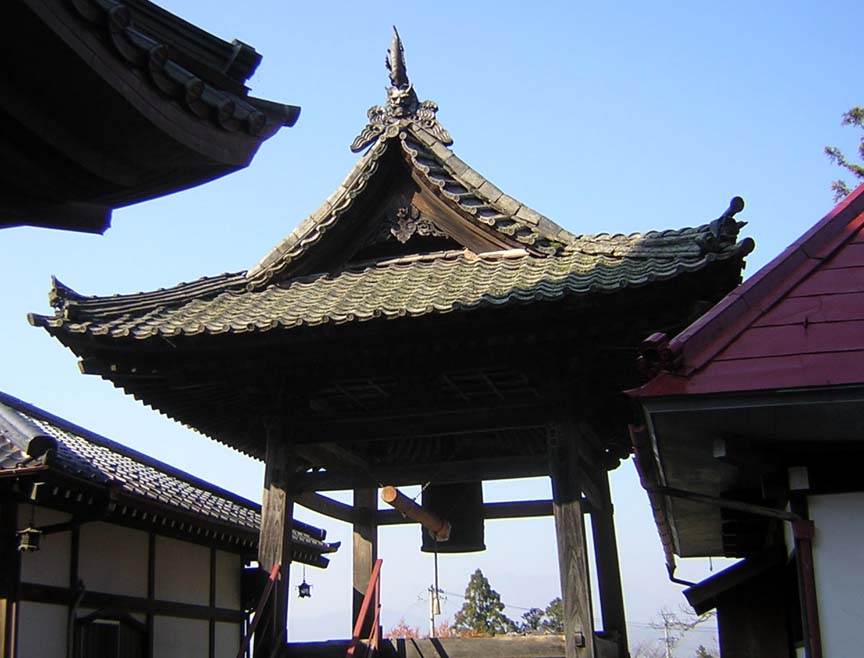 A little side building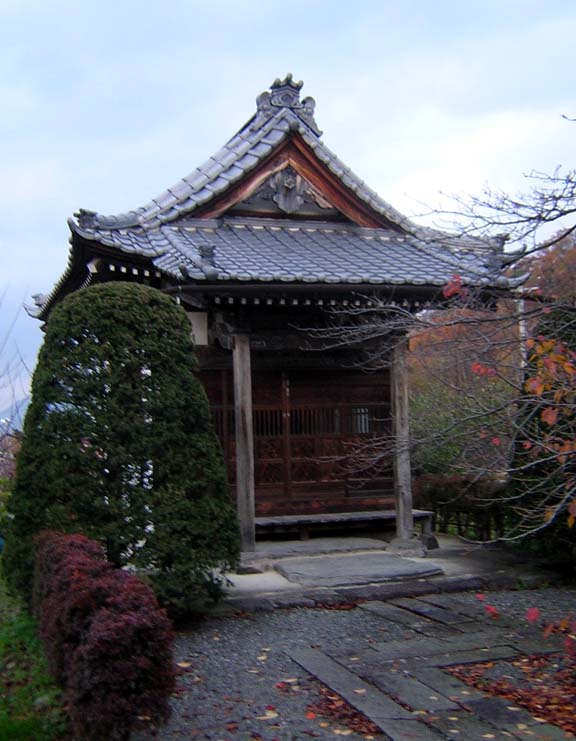 Buddhas at the entrance - was a bit dark, but these are pretty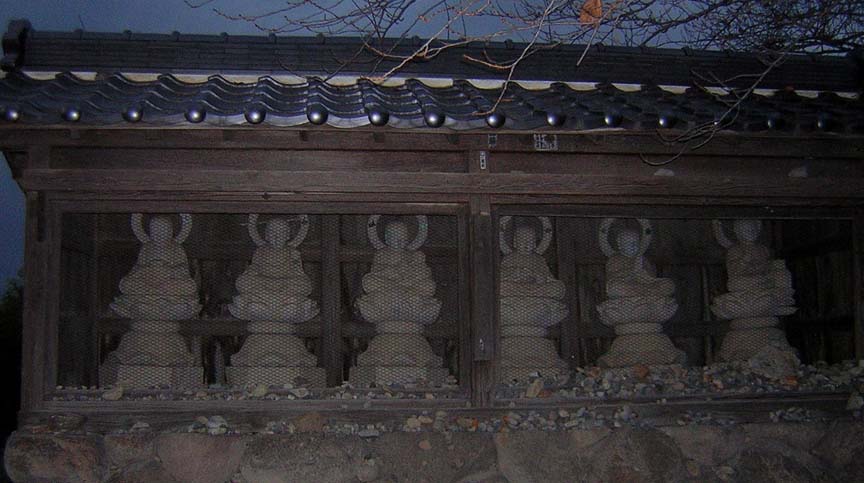 Main temple building, with famous ceiling painting (no pix were allowed)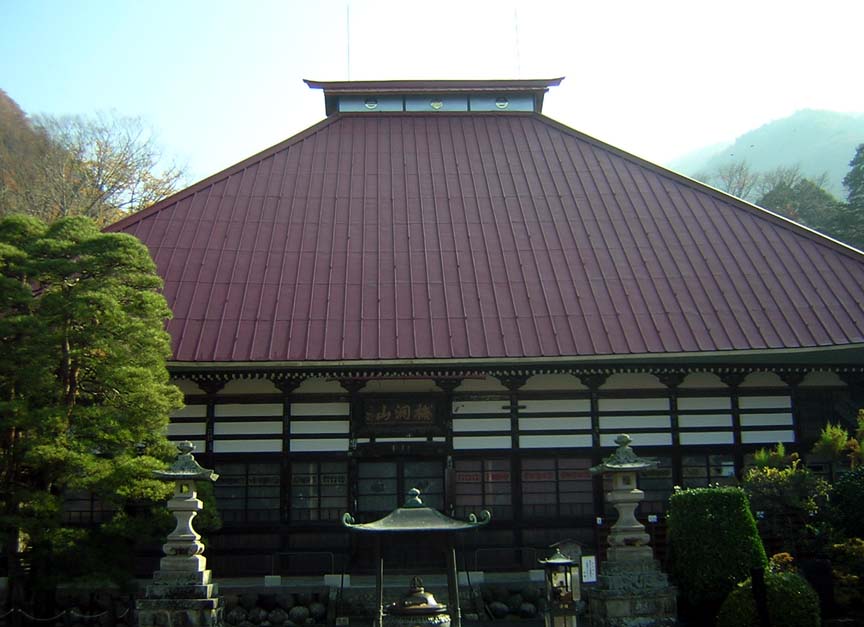 One of the guardians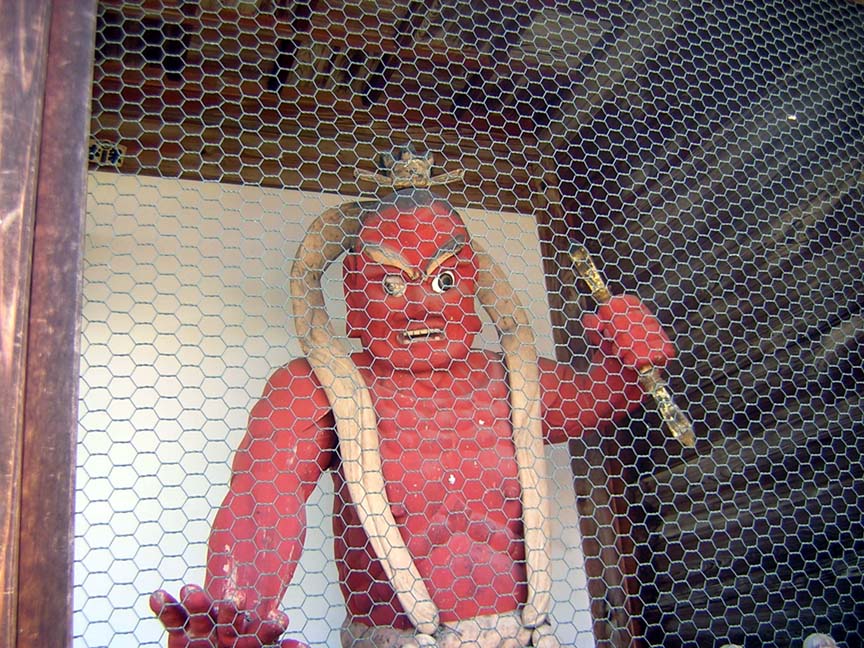 The other guardian at the gate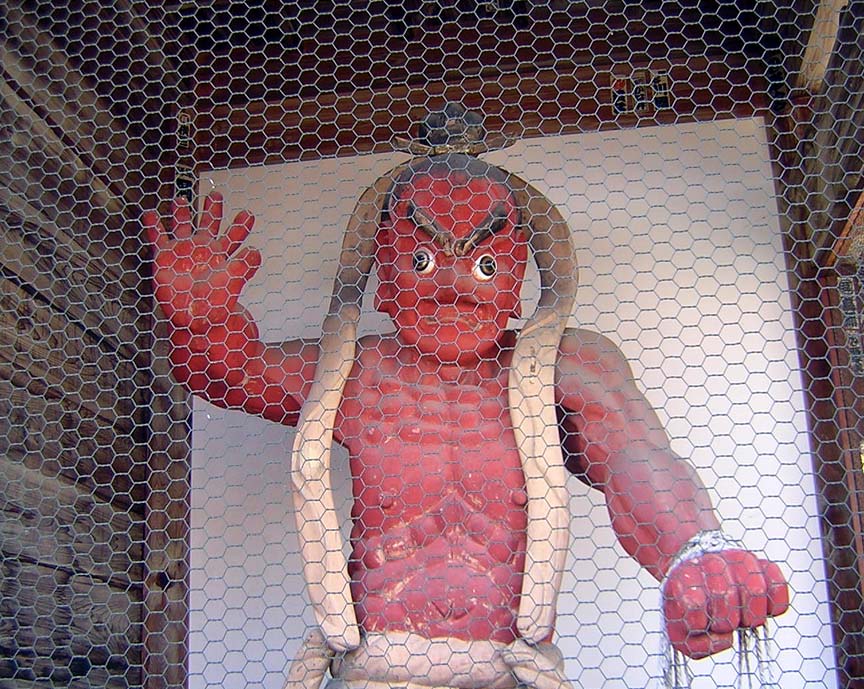 Main outside Buddha - very tall and pretty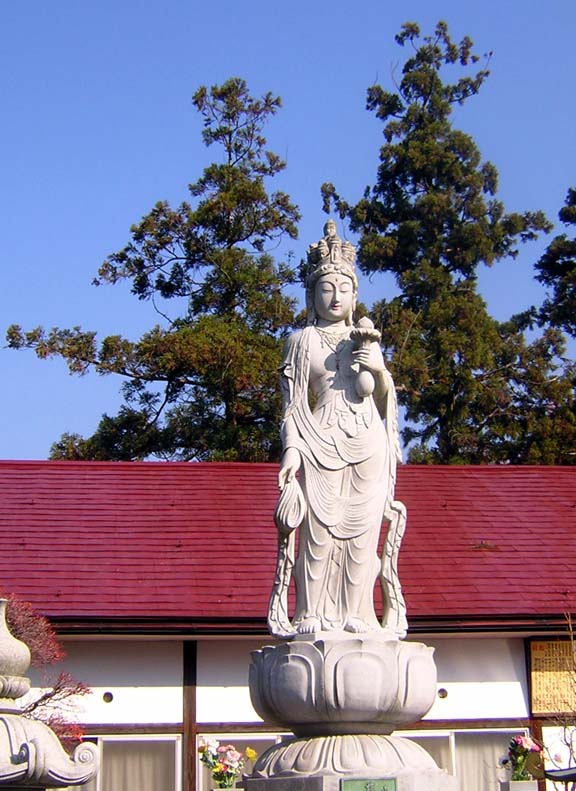 An outside water wheel - was pretty dark, but I tried to capture the motion of the wheel and the water spilling out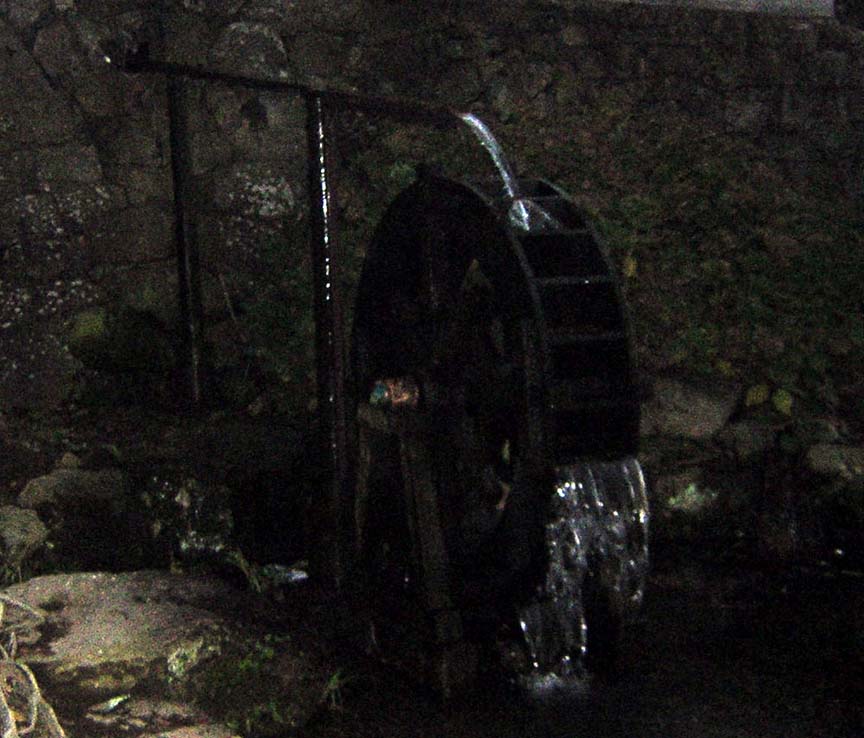 Another side building; very small, but traditional looking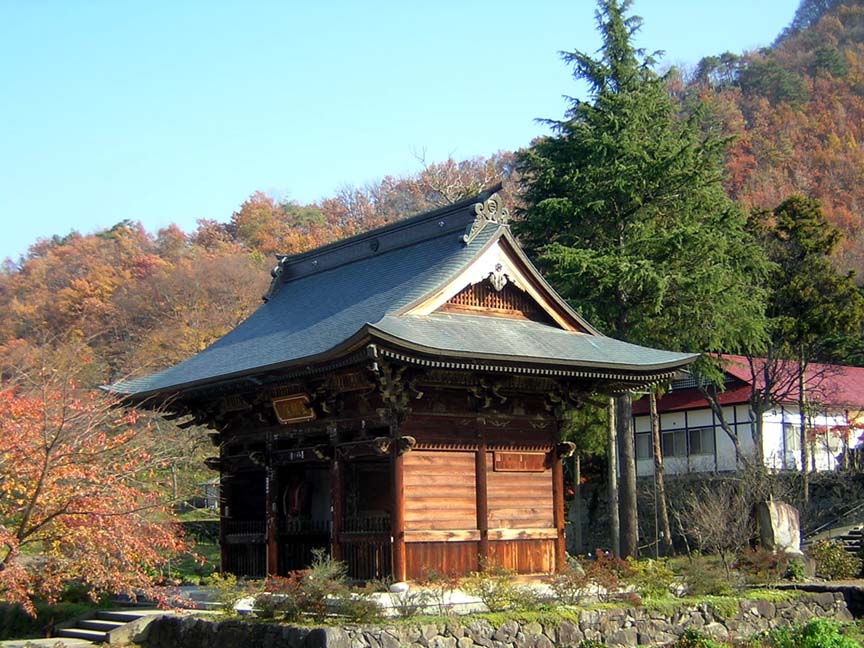 We visited another very old temple way up this old path on a hill (sorry for blur)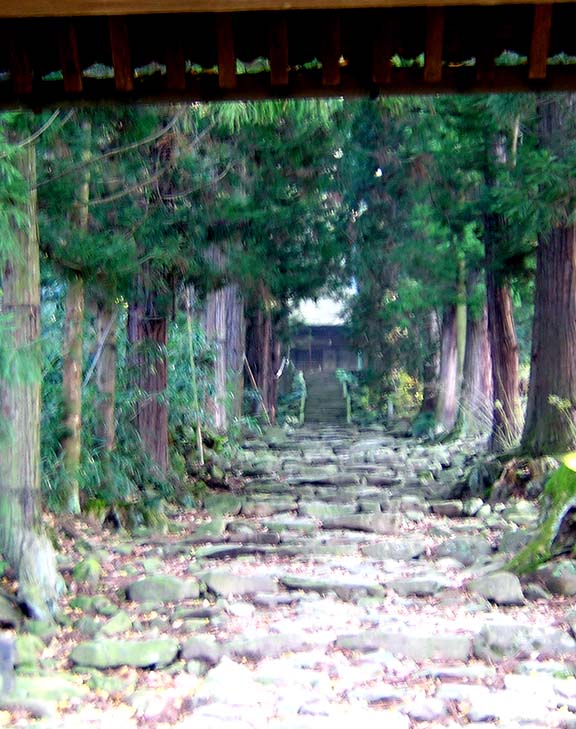 The temple; literally hundreds of feet from any road or anything else; old thatched roof, constant fire watch.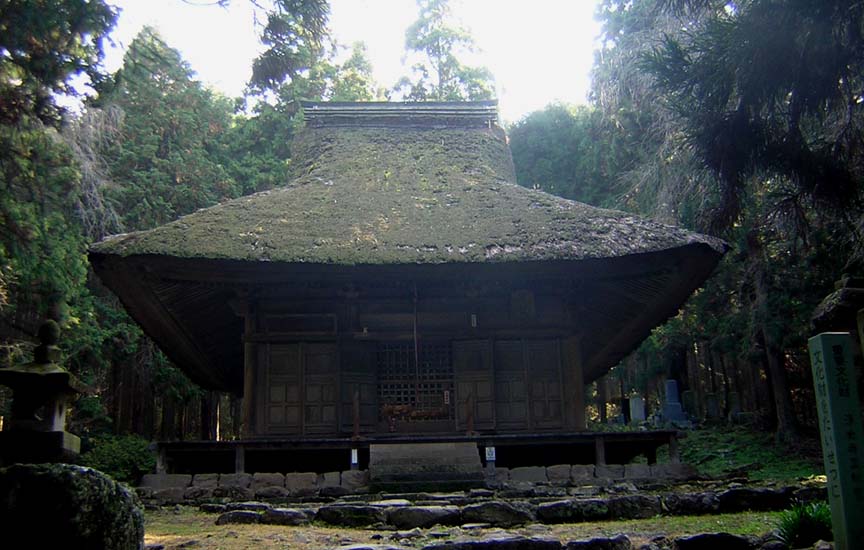 Old stone marker in the woods behind the temple - about 15 feet tall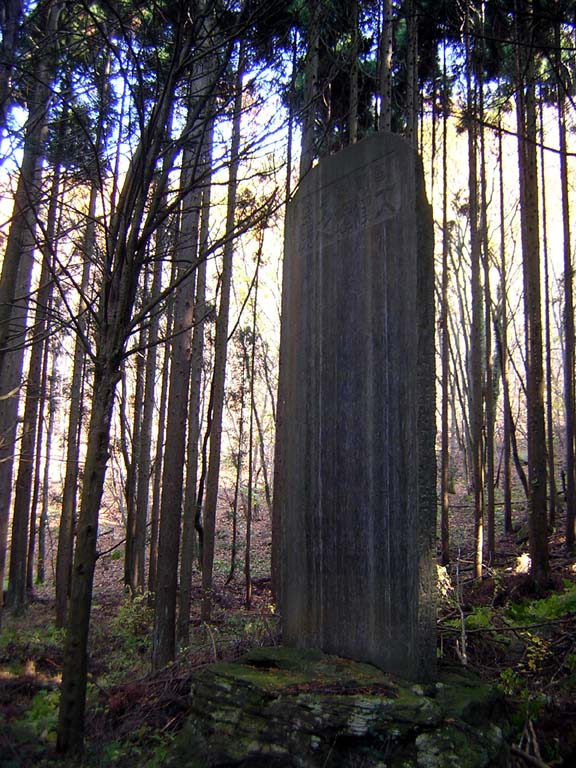 Old graveyard (with some new stones) in the hills behind the temple; very traditional way up in the woods sort of place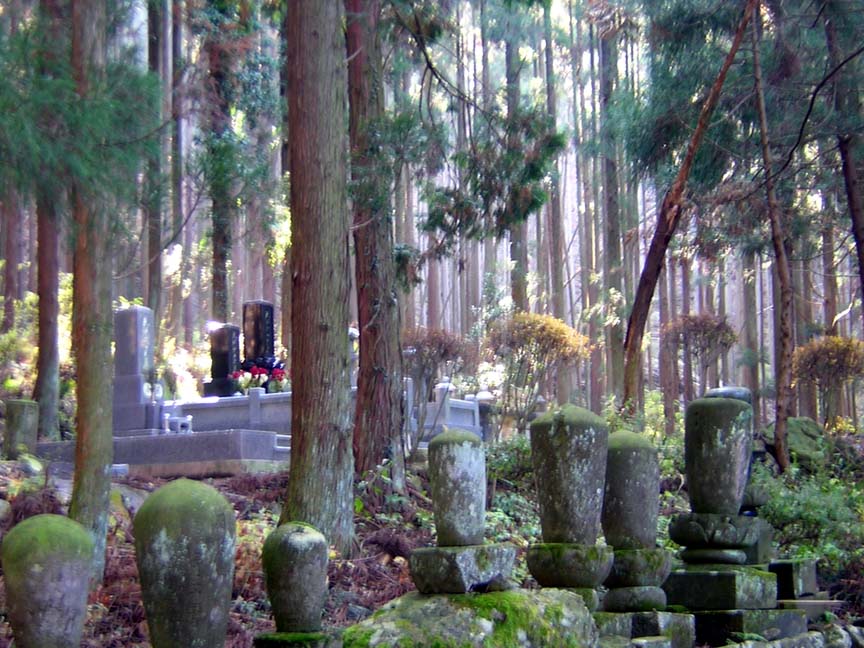 Random roadside micro temple; the red color is for children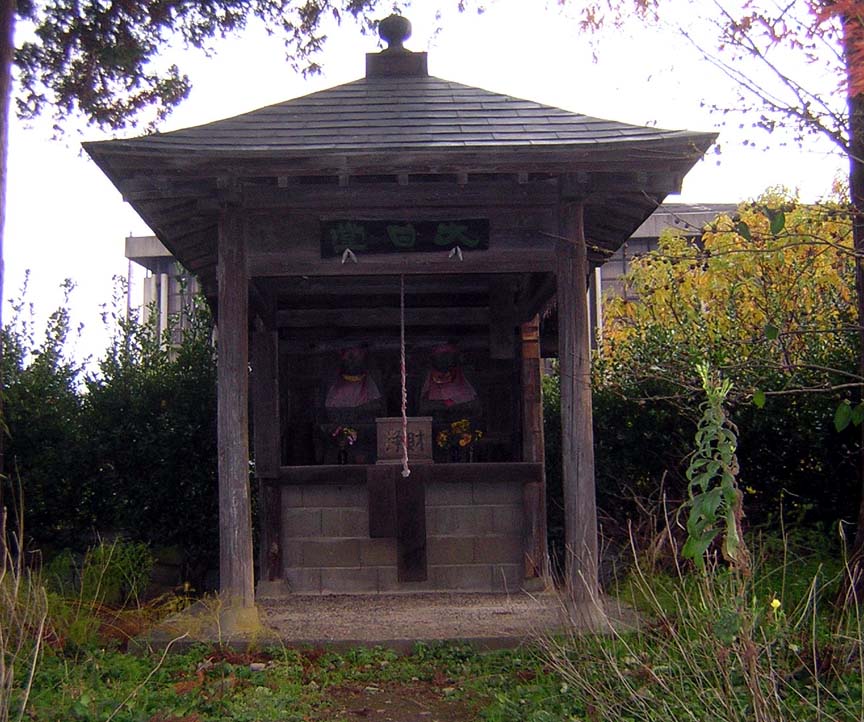 Nearby school - interesting looking building; I assume the gym; only a few leaves left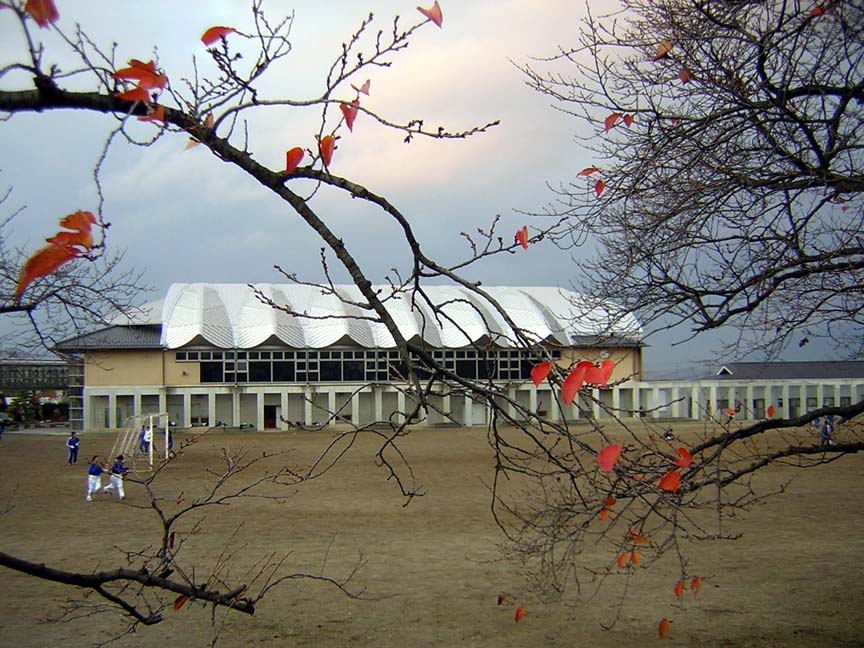 Funky hills - this valley in the mountains for some reason has taller trees in the middle; it's quite hazy and a thus a bit hard to see, but it's a very cool effect.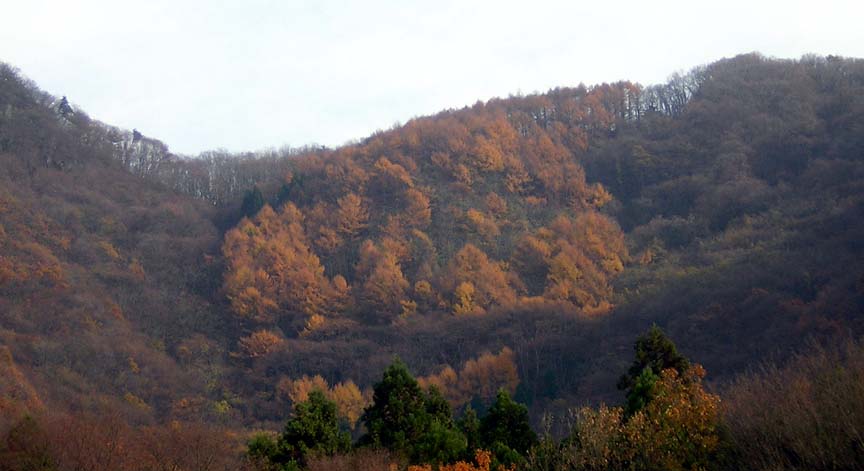 The Obuse winery - a very old place, with interesting wine. As a California wine guy, I couldn't resist going to check it out.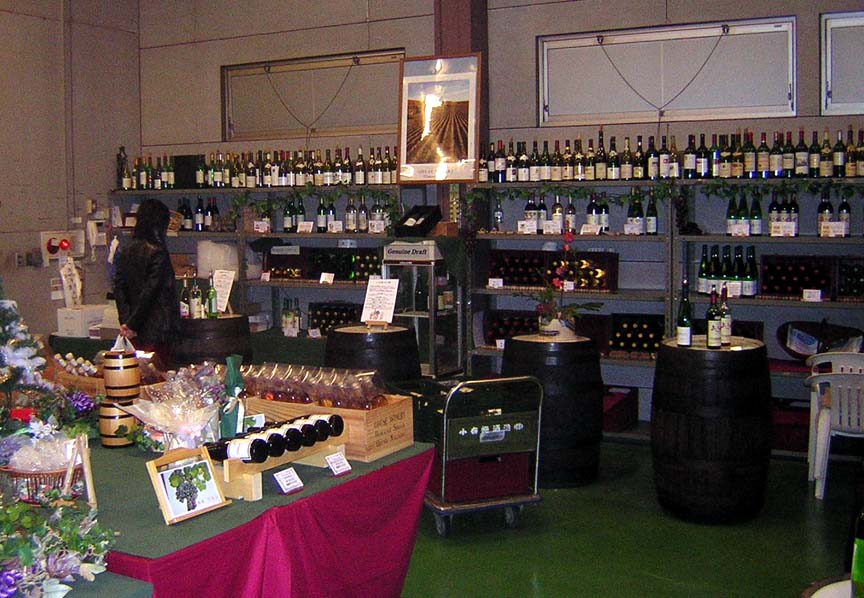 A wine barrel in the cellar - it just looks so odd to see Japanese characters on a barrel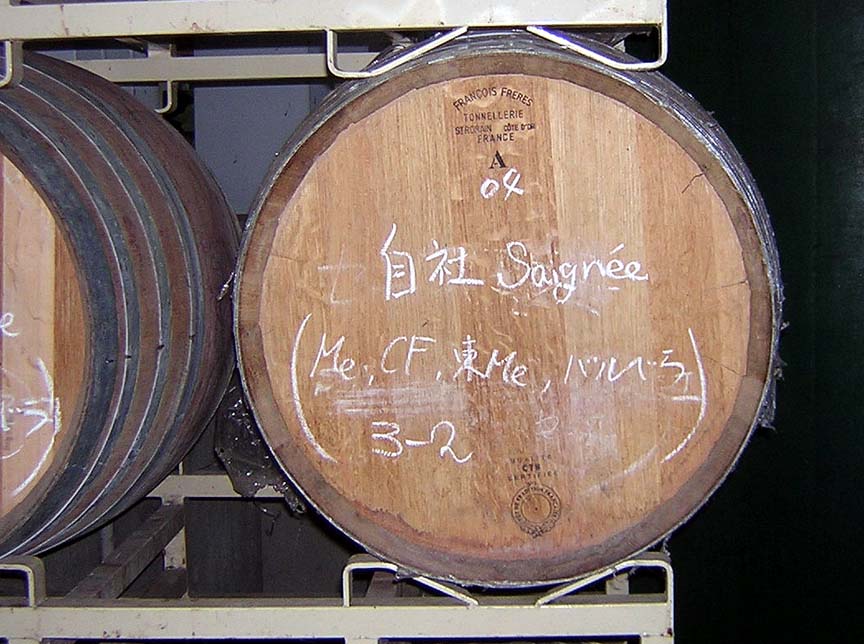 We went to a famous and very delicious soba shop in the hills; people allegedly come from Tokyo (two hours away) to eat here.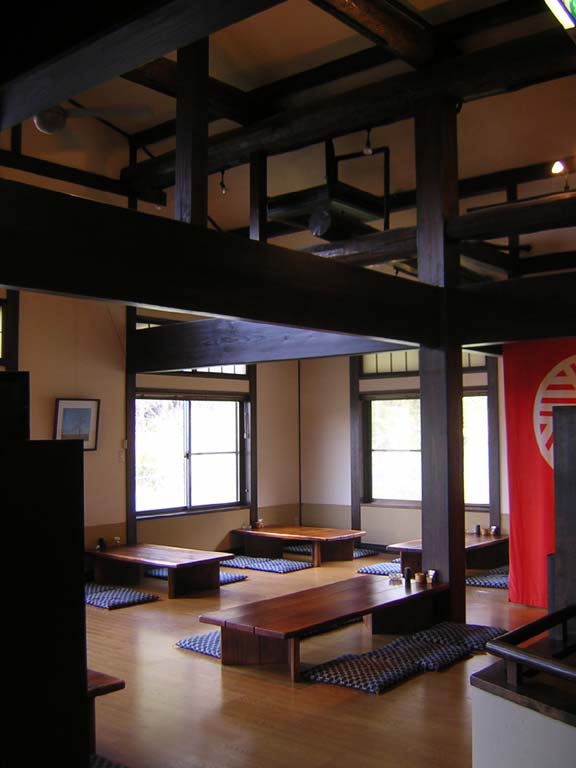 Soba shop bathroom - first time I've seen a loose stone floor in a bathroom - very original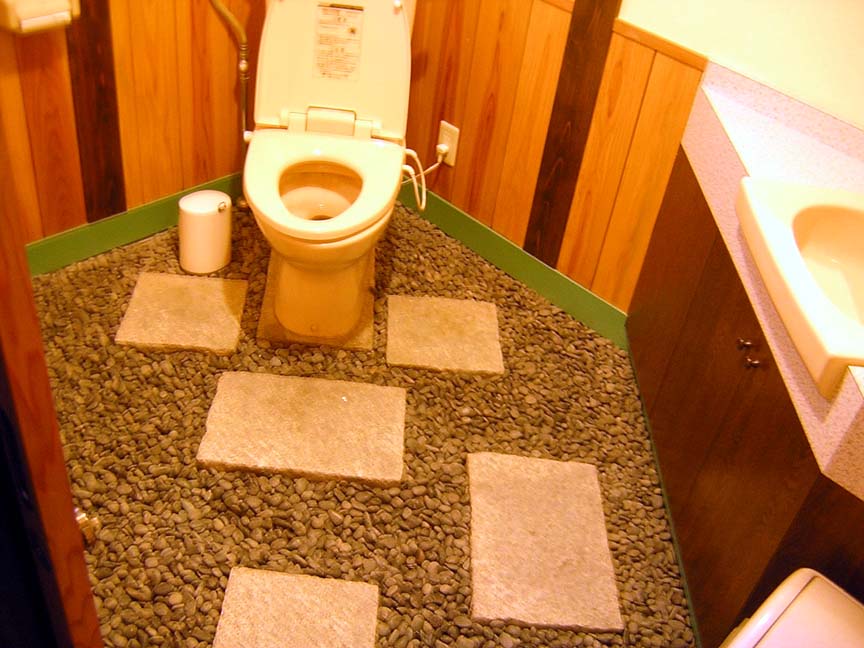 Close up of colorful mountains - air was very hazy, so difficult to get good imagry