Nagano City
---
Nagano is a city of about 300,000 nestled in the mountains about 150 miles west of Tokyo - this is the site of the 1998 Winter Olympics, an event greatly enjoyed by all the residents and one that certainly internationalized the city. They are also gearing up to host the 2005 Winter Special Olympics in Jan/Feb, something everyone is looking forward to.
First, a typical city street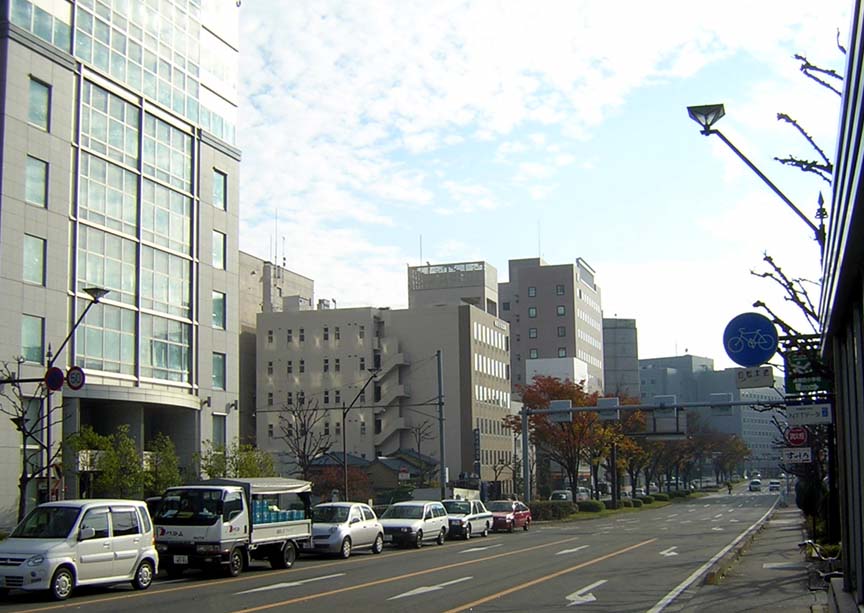 Then a pretty sky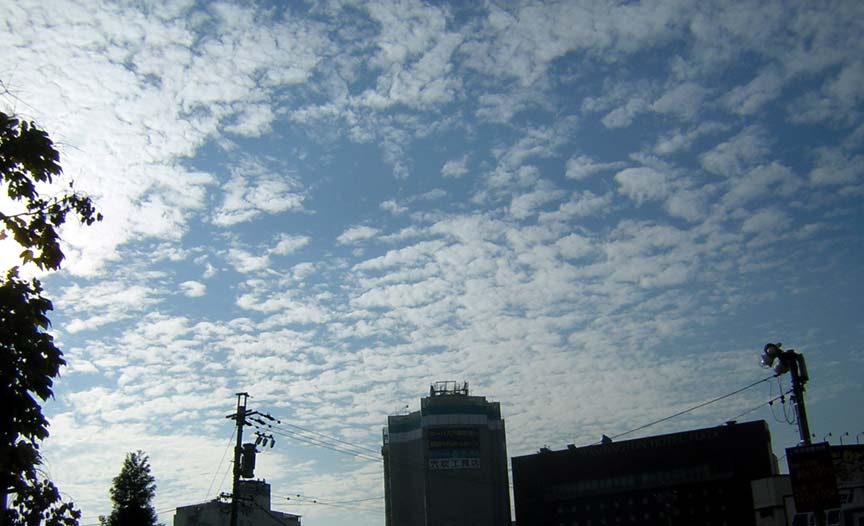 And a temple in the middle of town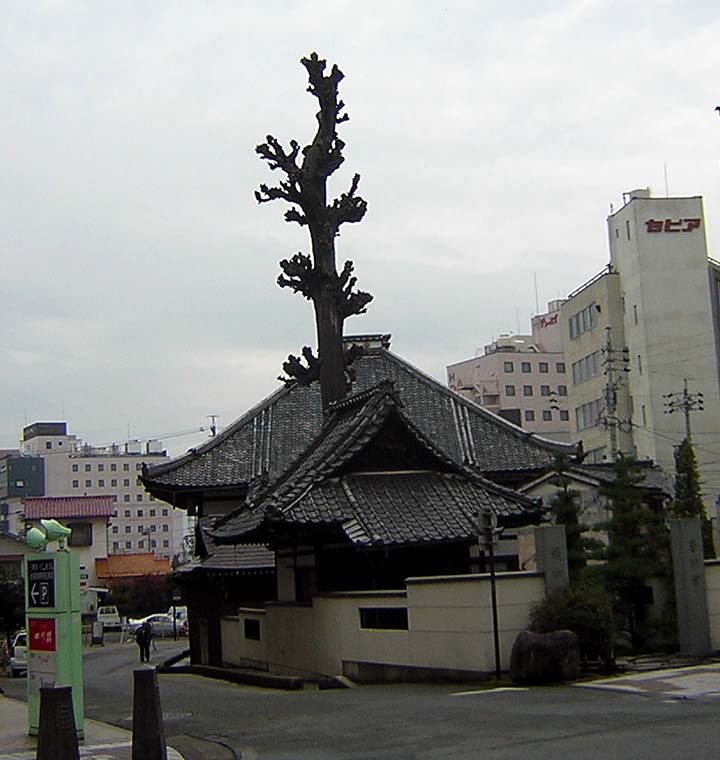 Inside the temple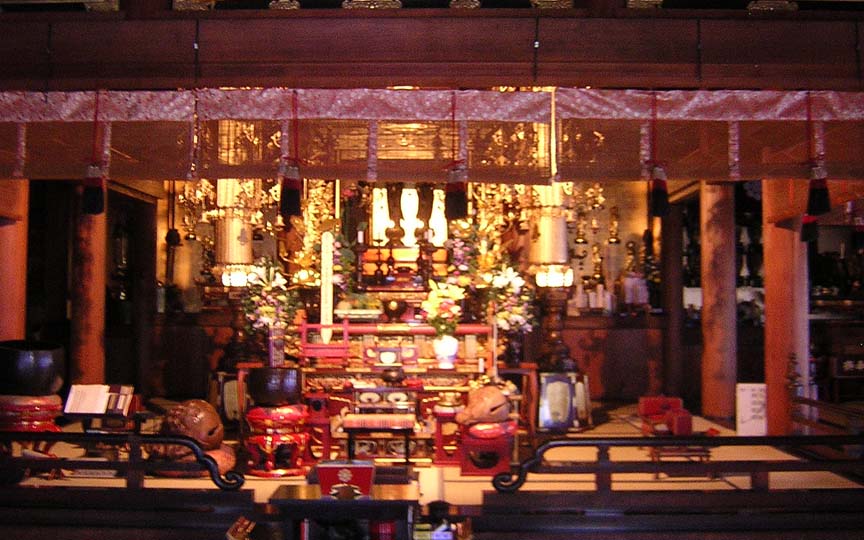 Another larger temple, just off the main street - many Japanese neighborhoods have little 'hood temples, though this is larger than most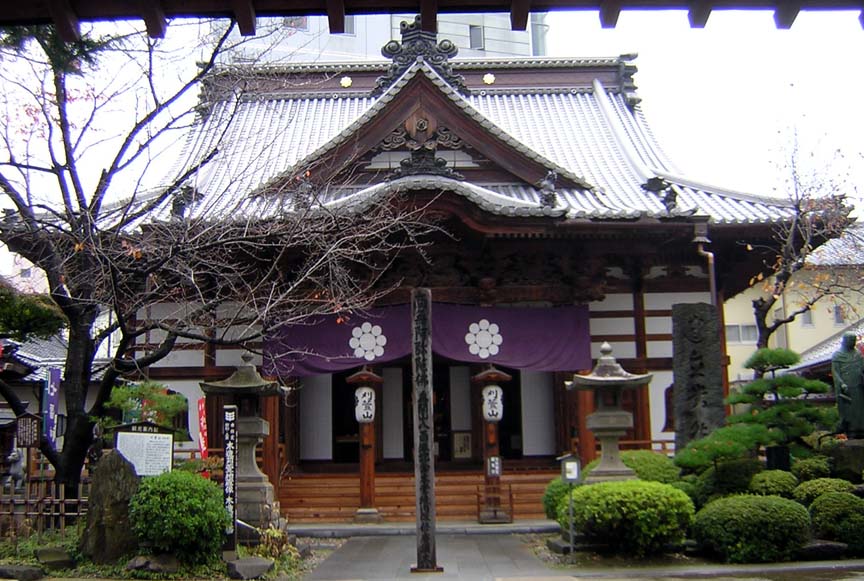 Statues outside, with pretty red maple tree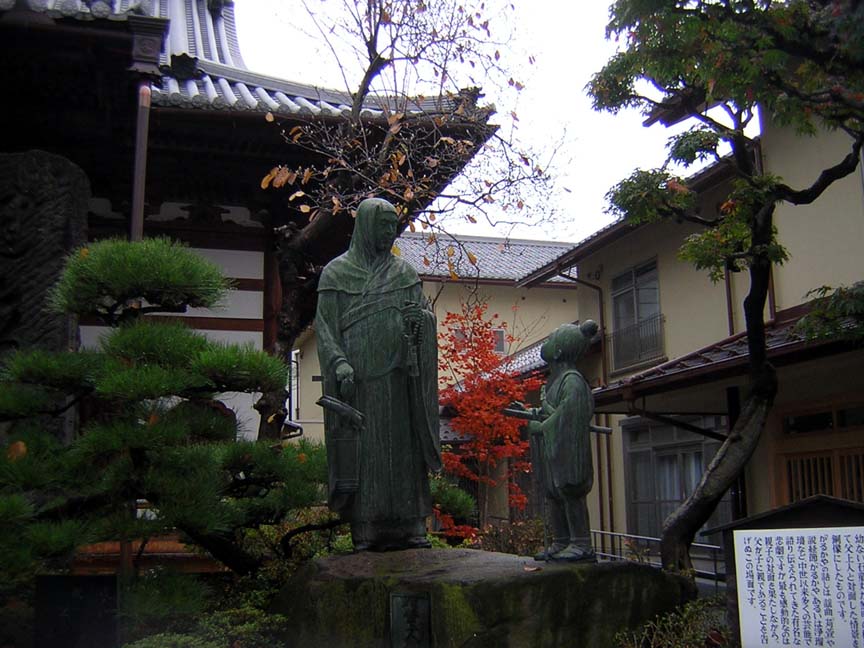 A little side temple on the same property, with modern (unattractive) buildings behind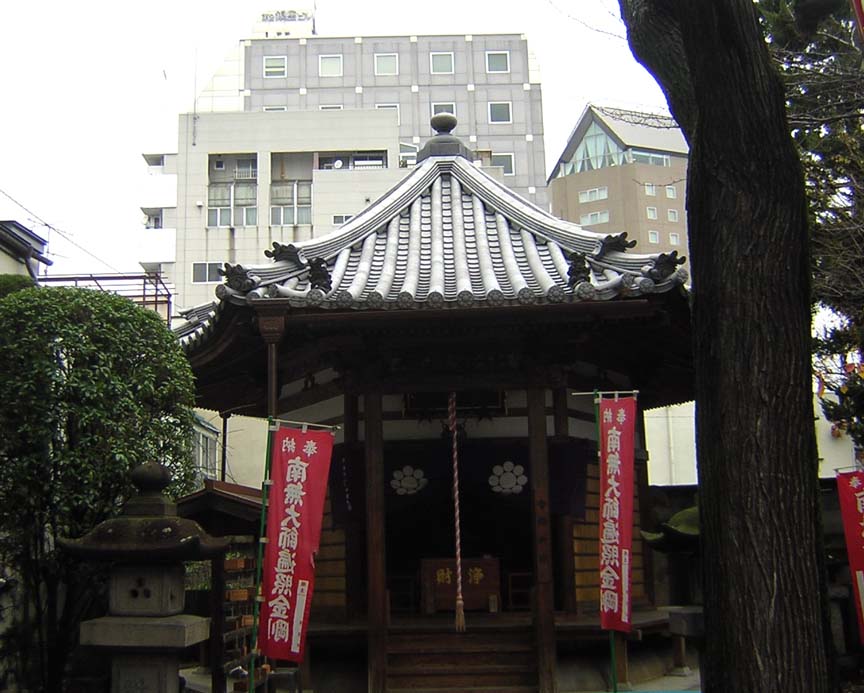 We went to a big festival on a Friday night - mostly run by merchants who close the streets to sell more stuff in the lull before Christmas season ! This is a picture of one of the streets.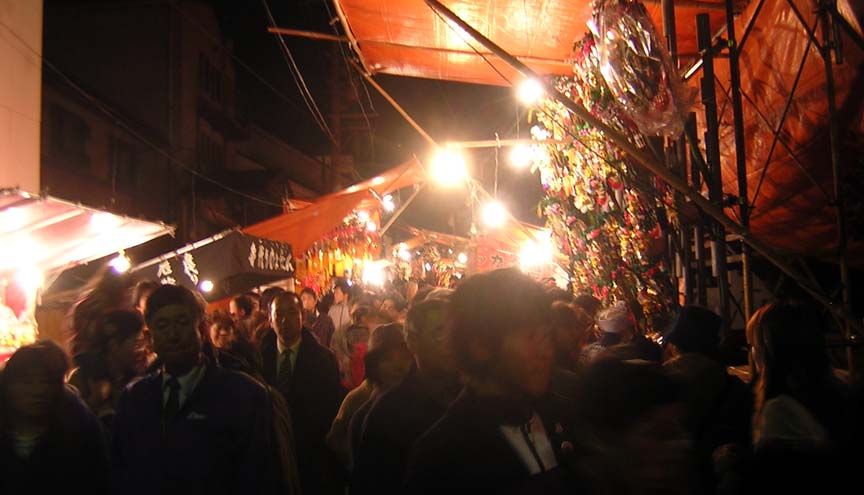 Very famous mask-like ornaments sold during the festival - these are very intricate and expensive, depending on size. These are about 2' in diameter and cost a few hundred dollars. Companies buy large, wall-sized ones, for $10,000+.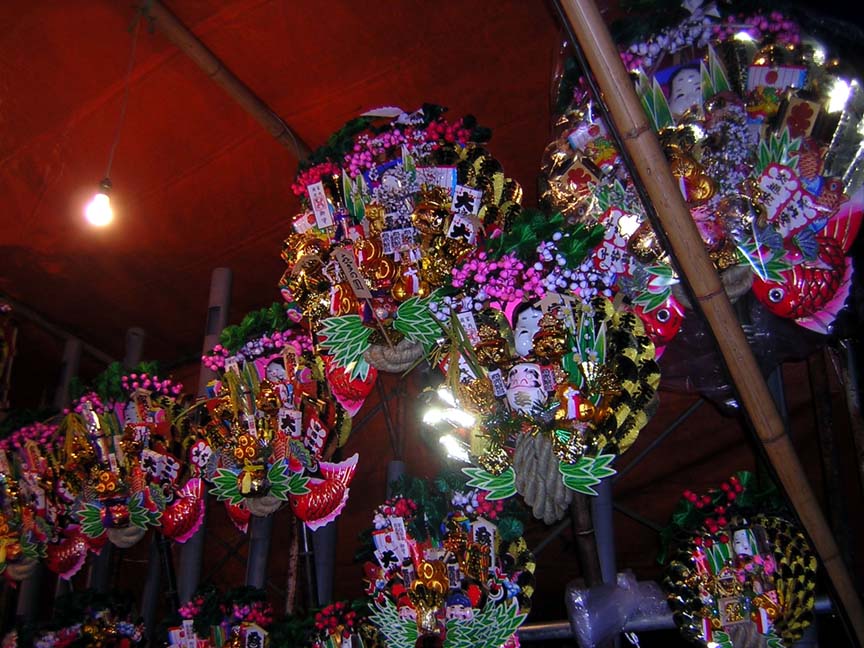 Close up - incredible detail; hundreds of little trinkets in each one.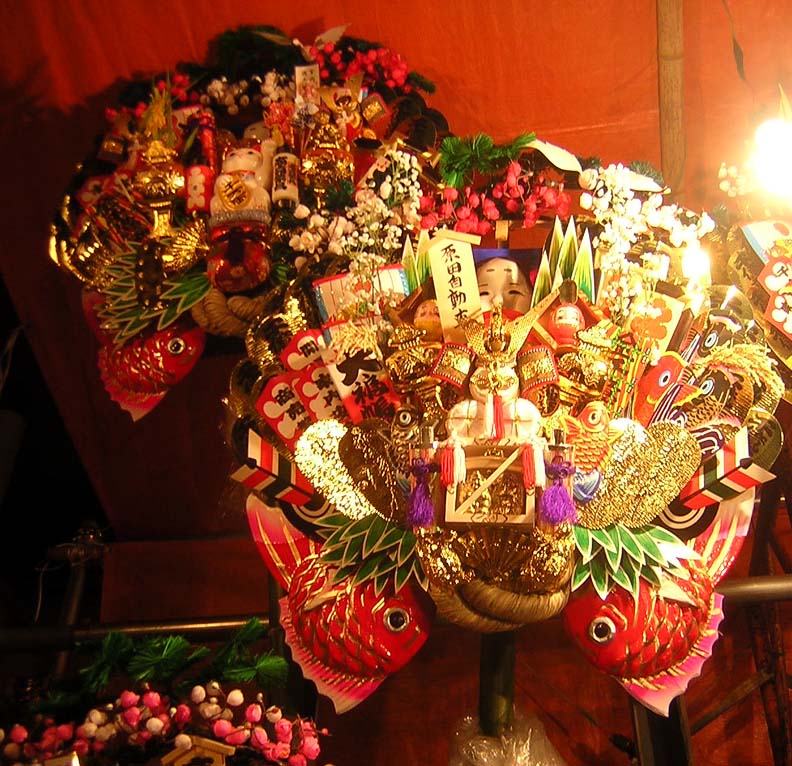 They also sell these big red blob things - I never figured out the whole story (told to me in Japanese), but the eyese are white so you can paint them when you get it home.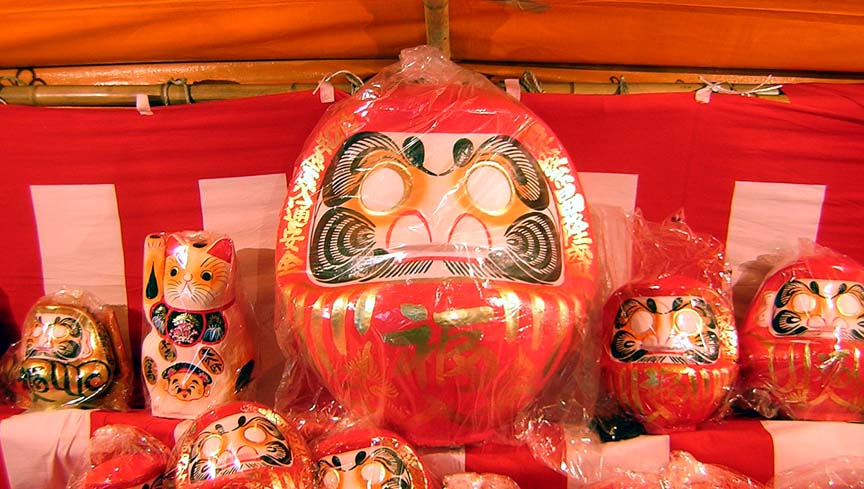 Olympic Stadium with Torch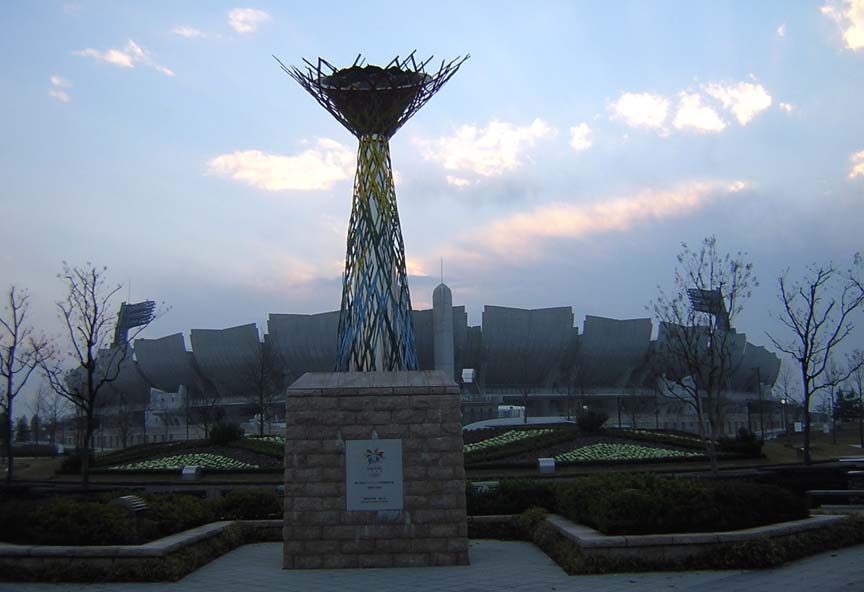 Close up of torch, with Masaki, Steve, and Yuu-kun
The associated swimming pool building - note the wave-like roof, though the whole area is a bit bleak in the late fall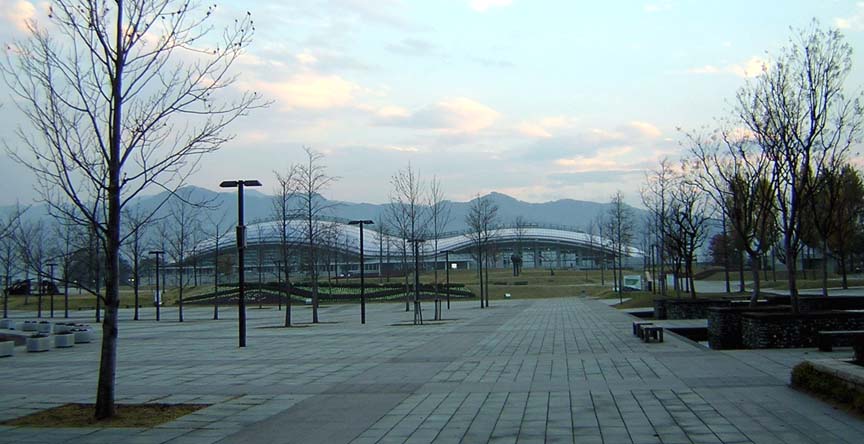 A slightly odd building - tall and very thin !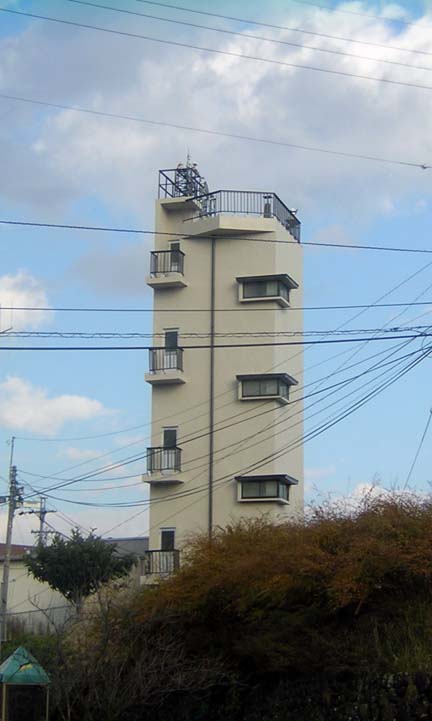 A very orange building