Home & Family
---
I stayed for a home stay and spoke Japanese with a wonderful family, the Kutobas, who live in the outskirts of Nagano city, in central Japan. They were a large family with four children, ranging from ages 7 to 18, living in a new house they recently built on an old farm just outside Nagano city.
Here I am with the oldest son, Masaki, and mom, Hiroko -they were extremely kind to me - speaking slowly and spelling out lots (hundreds) of unfamiliar words. They truly made my stay pleasurable ! Masaki is very bright and going to the best high school in Nagano Prefecture; he's off to college next year to be a doctor, if he can pass his grueling entrance exams (which he studies for 7 days a week).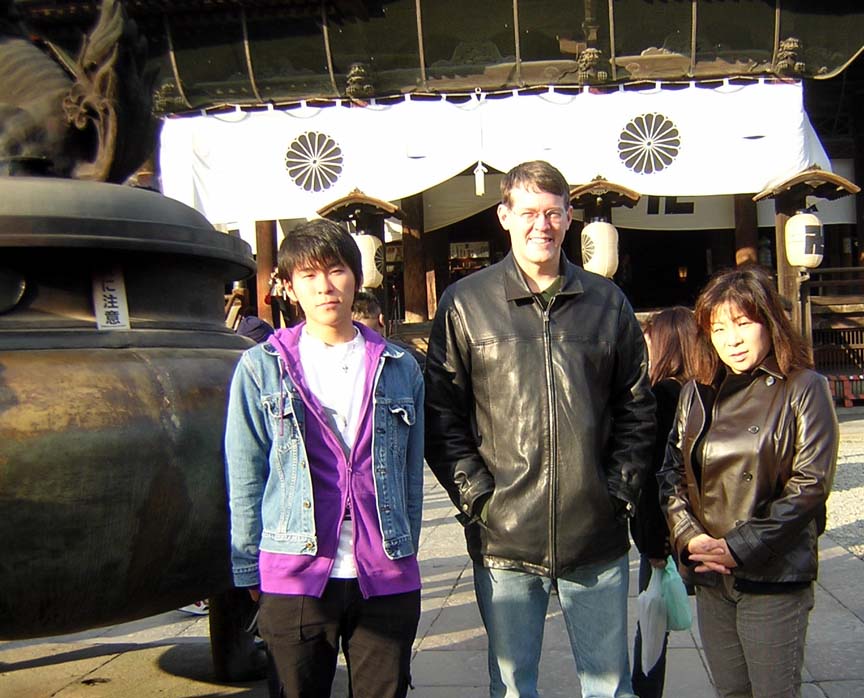 The house - about four years old; two floors, three bedrooms, one bath, mountain behind. Note the reliable family transport, a Honda mini-van that is larger inside than it appears, especially when holding 6-7 people !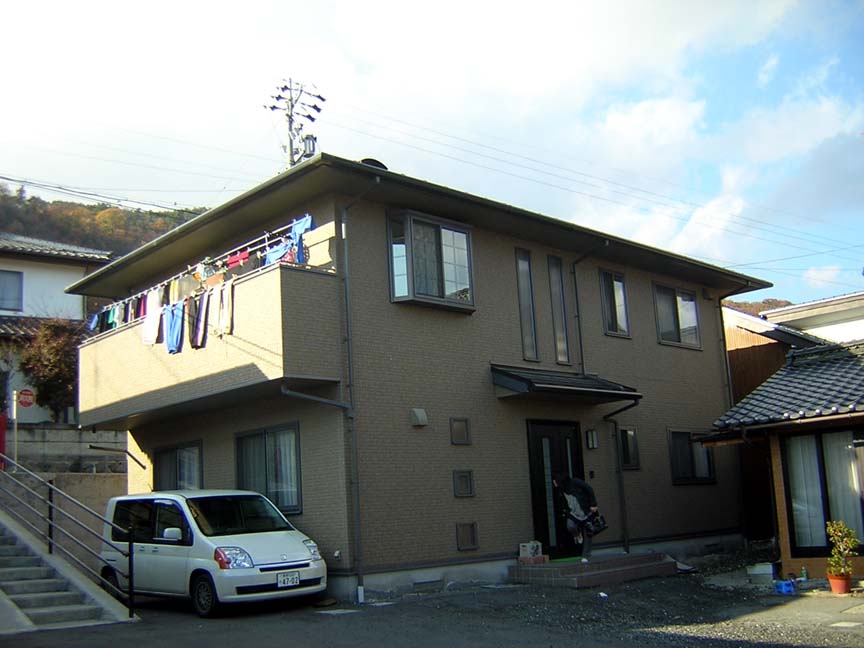 Living / Dining room - dad with one of the kids. Note the presents (o-miyage) I brought for the family lined up in little bags, before I gave them out at dinner. Like most Japanese houses, there is no central heat and no heat at night, so the first person to get up turns on the two heaters - on the floor to the left, and up on the wall to the right.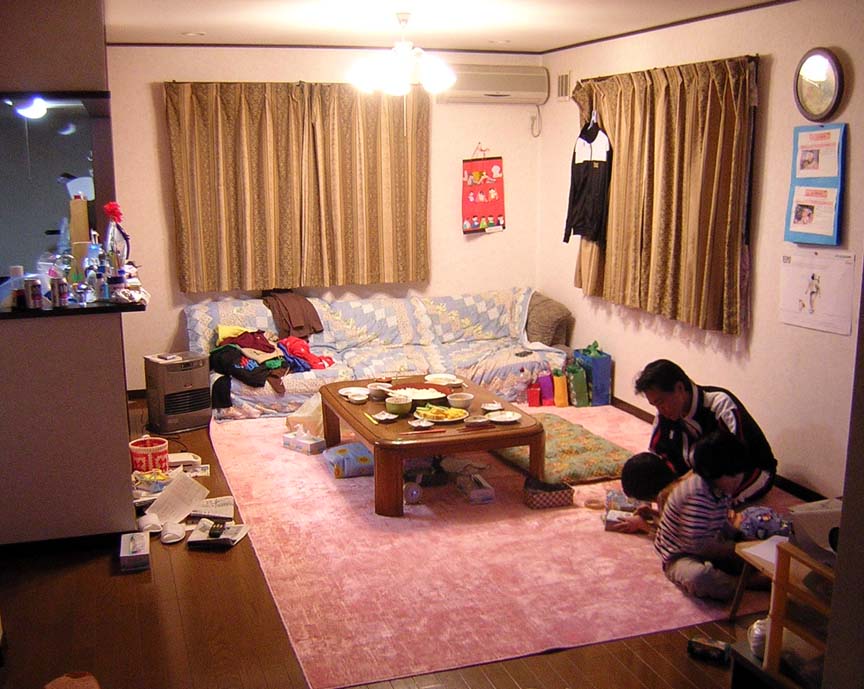 Masaki with his brothers Shuuya and Yuuto; in front of a yummy pot of veggies for winter food.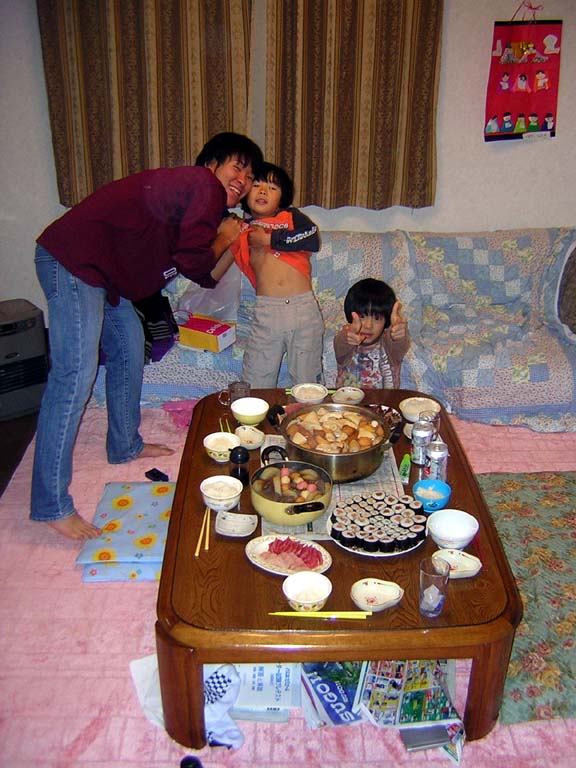 Small and well-used kitchen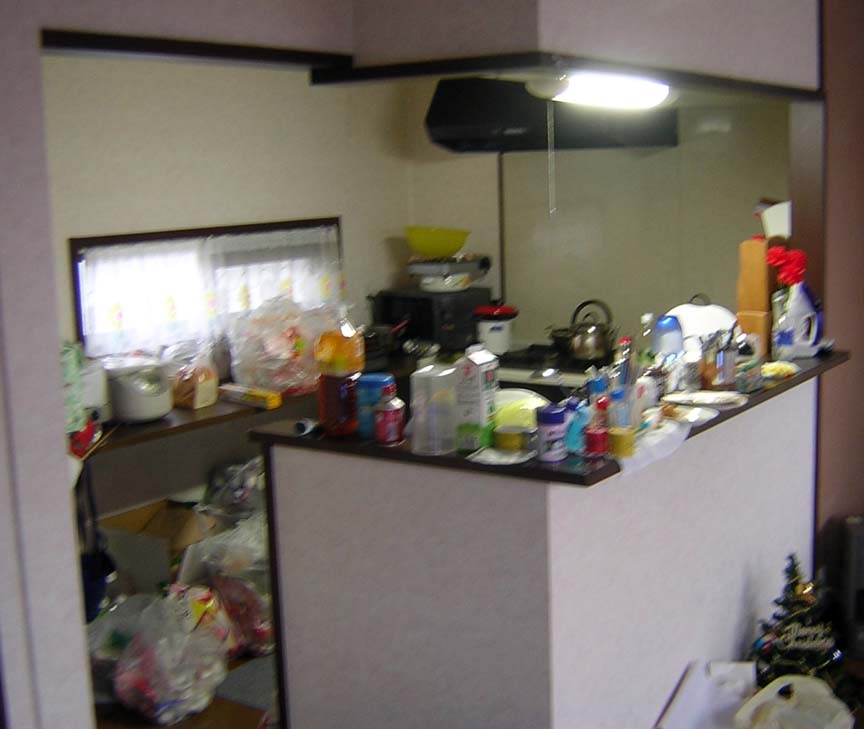 Typical Japanese home meal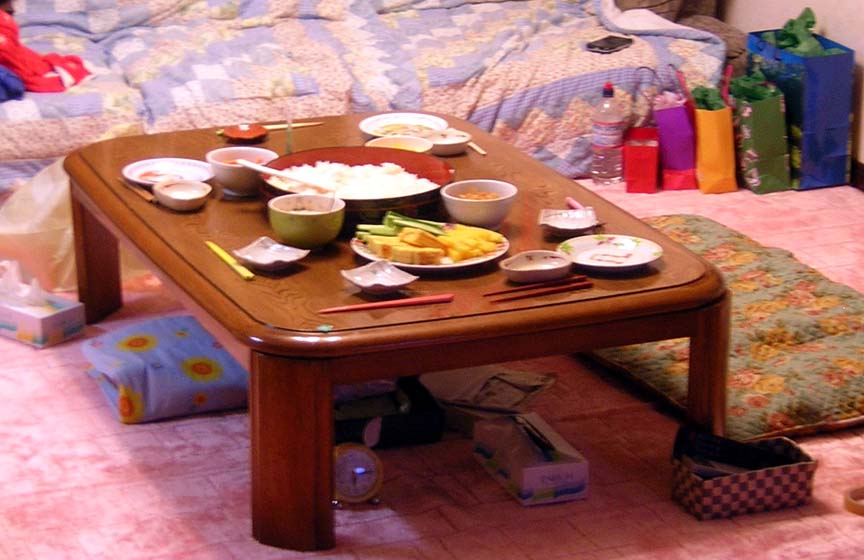 Yuu & Shuu & their tiny Christmas Tree
Yuu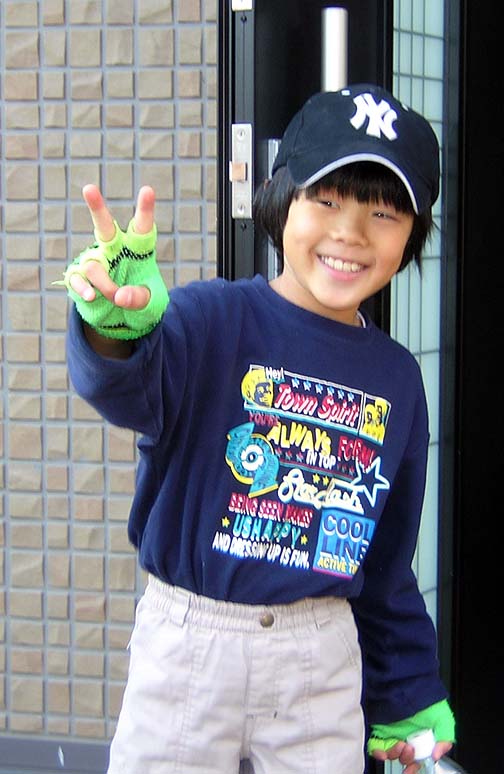 Garden in front of the house; very pretty - professionally maintained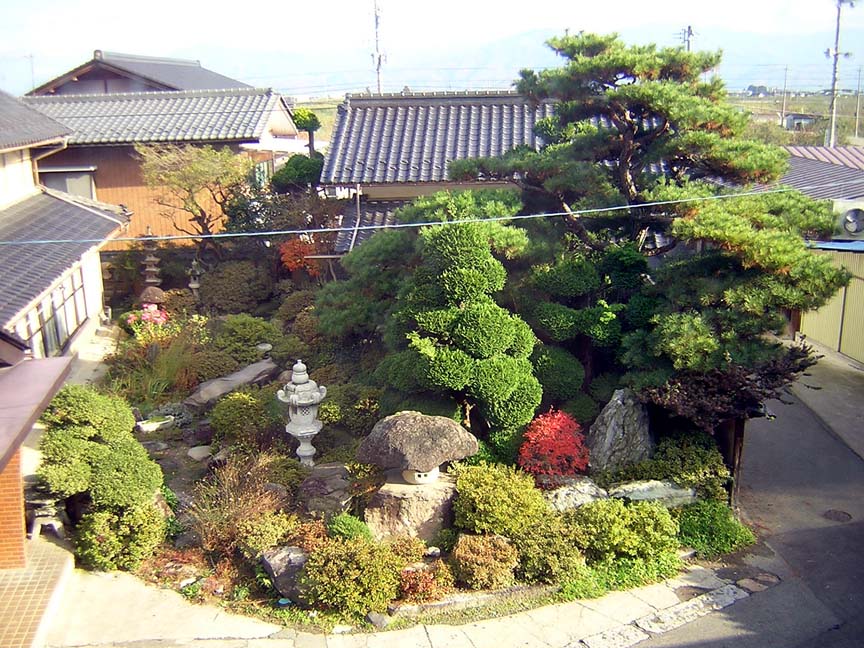 One of the boys playing in the garden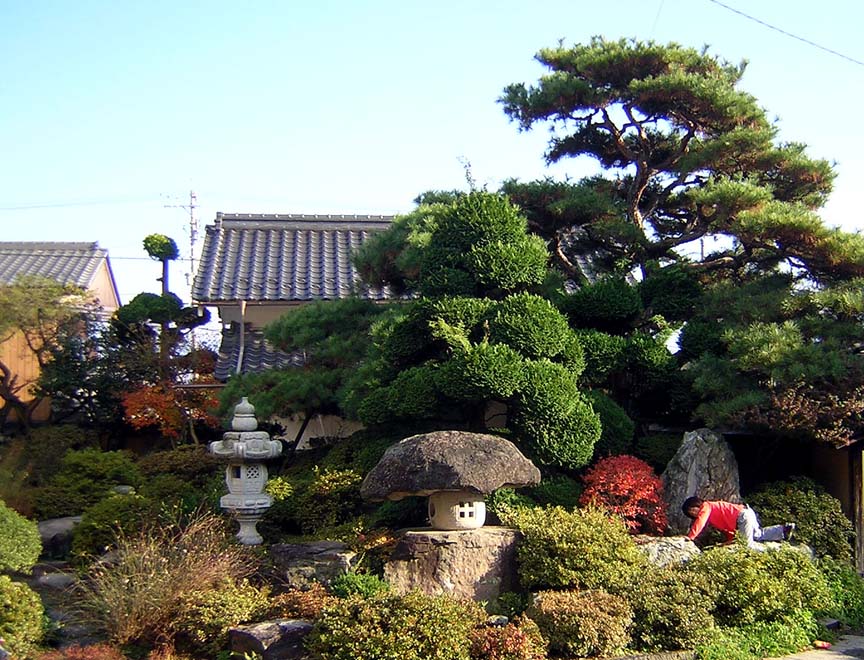 Shoe area, as of course no shoes may be worn in a Japanese house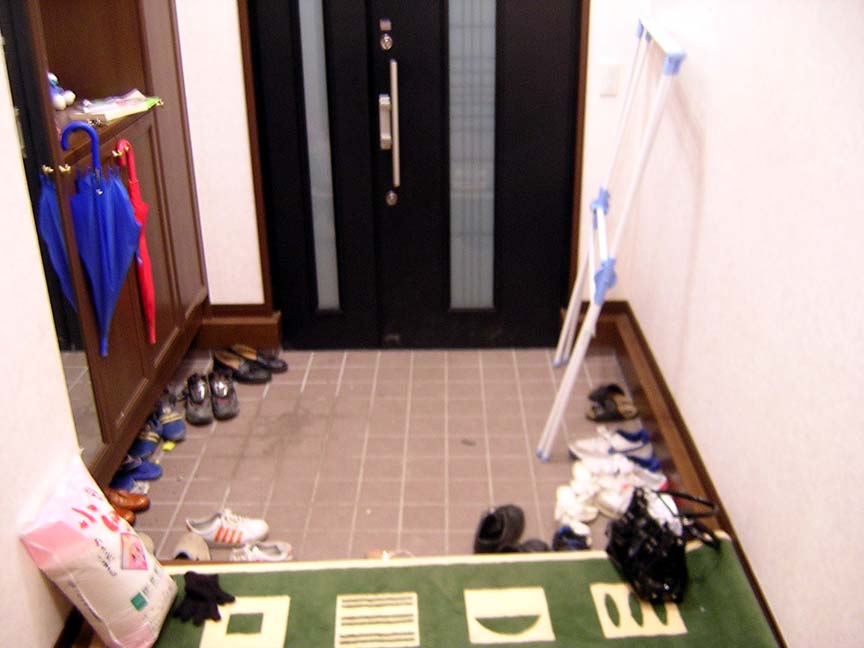 Another room view - no clothes dryer in the house, so hanging up is the order of the day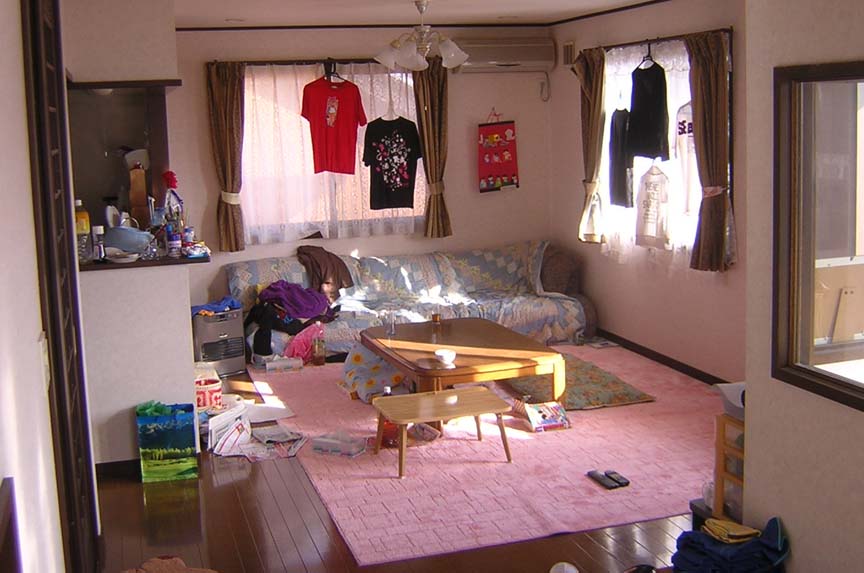 Another pretty garden picture