Famous Battle & WWII Cave
---
One day we went to Kawanakajima Battlefield park where a very famous battle took place almost 500 years ago. This statue depicts the most famous scene, where Uesugi Kenshin and Takeda Shingen battled hand-to-hand in 1561.
The park temple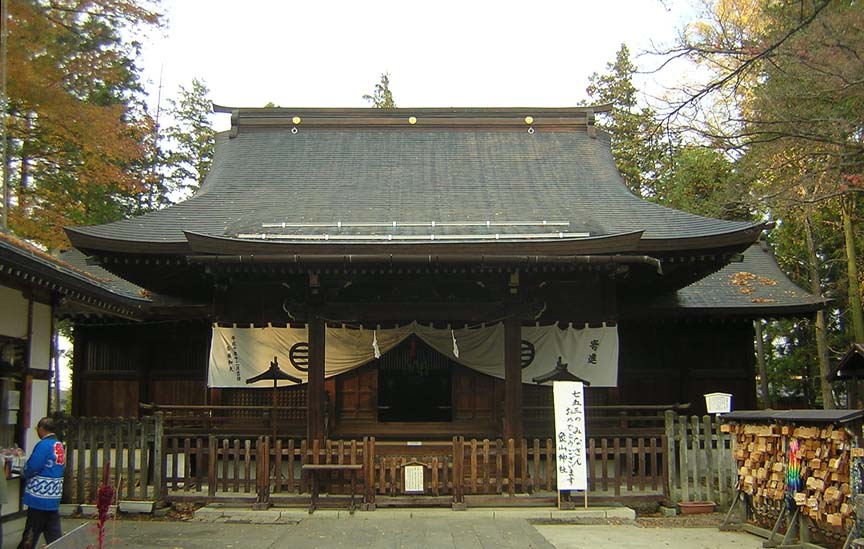 Water, seen at every temple - essentially holy water, though not exactly like Catholic holy water - here you wash you hands in it and often drink some from the little cups.
One of the other old 'buildings' on the park - very traditional looking.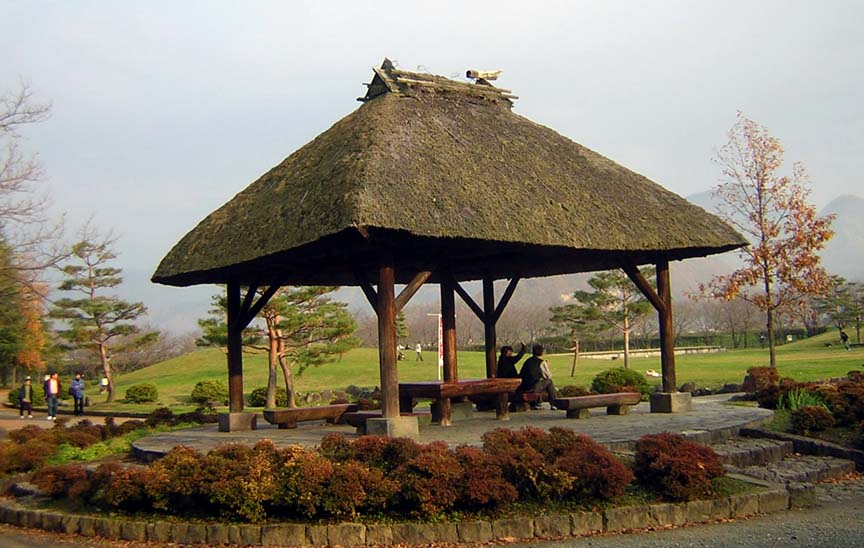 Separately, we went to the WWII Command Caves of Matsushiro, where the Japanese government tried to move the government at the end of the war. Never finished, these caves were under several mountains in the area.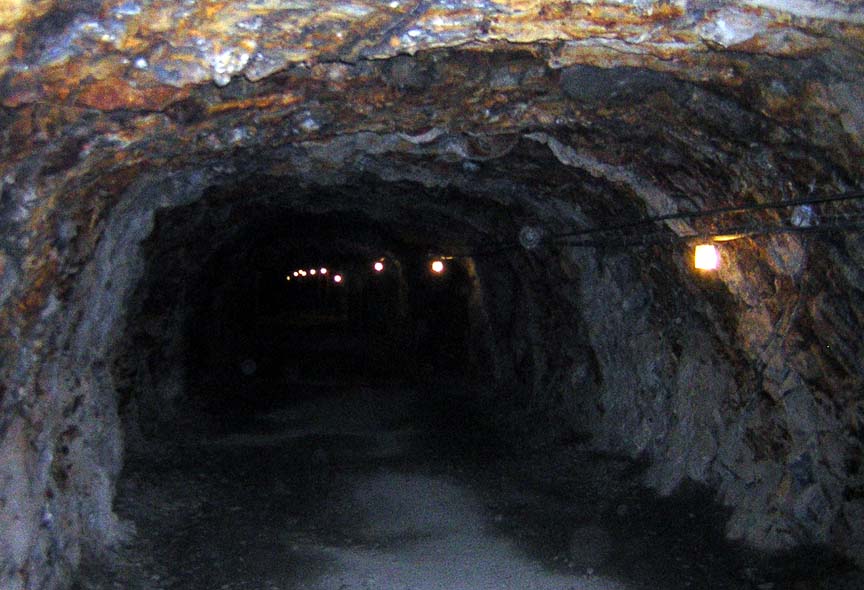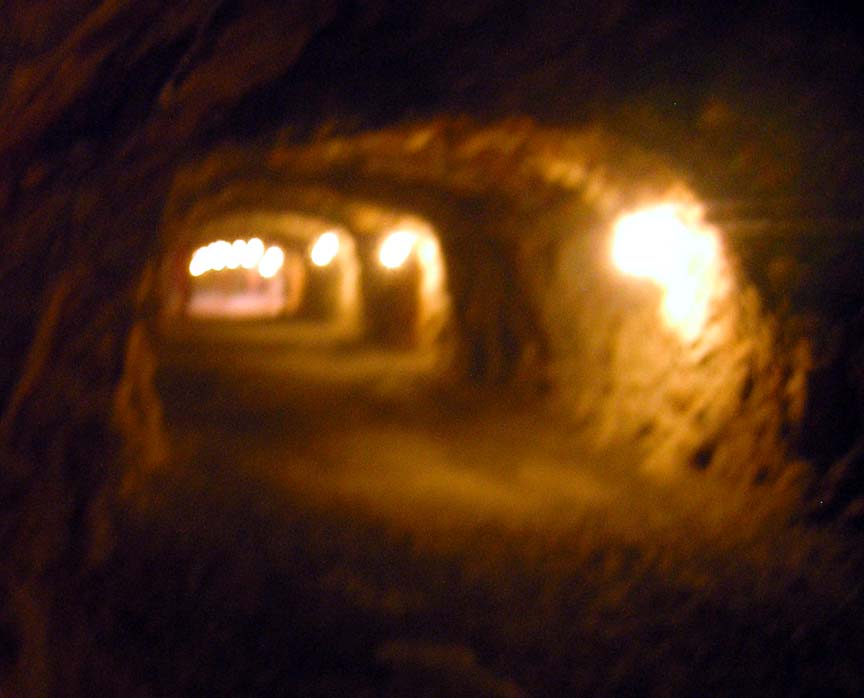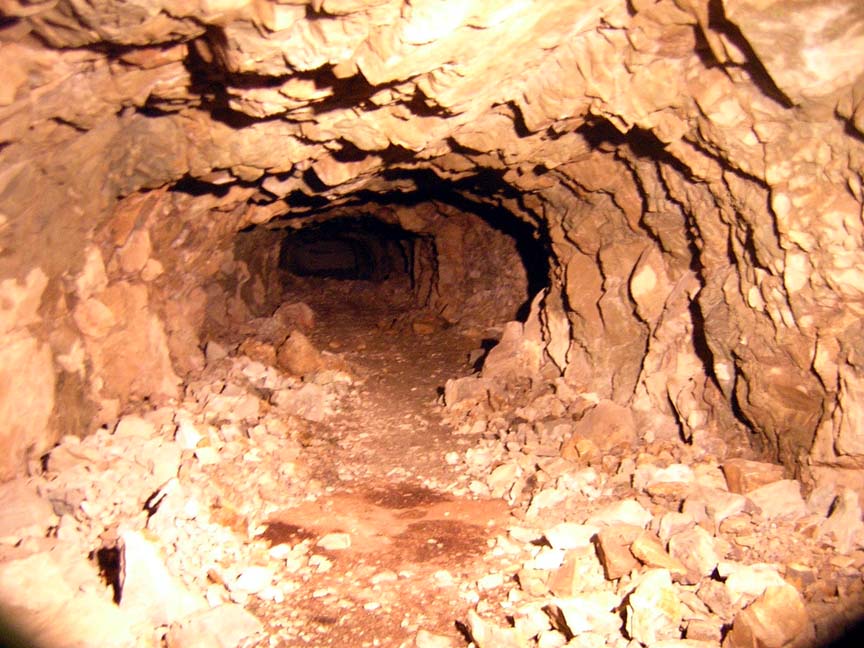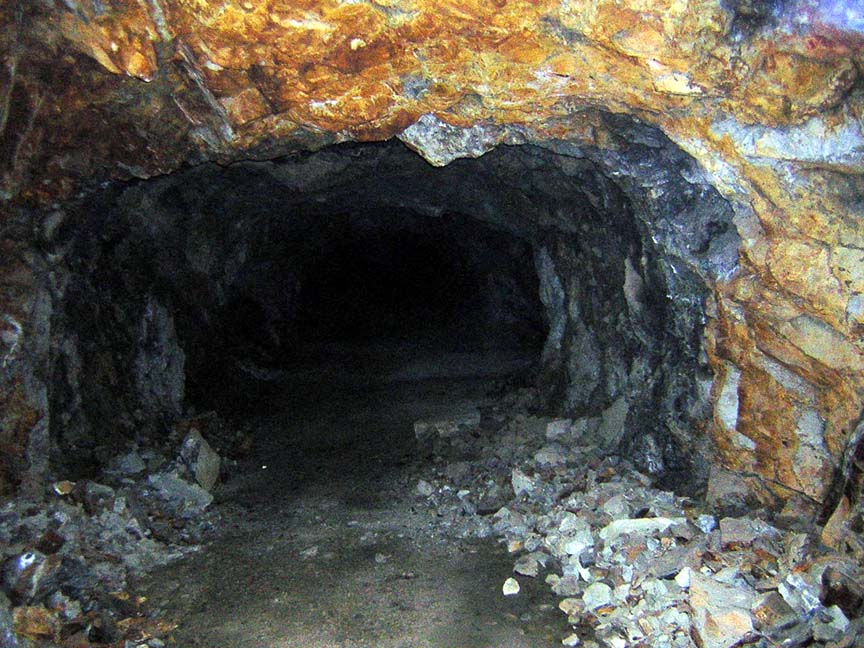 Map of the cave system - we walked into the entrance at the far left, near the 3 red characters. We then walked to the middle of the complex (see next map)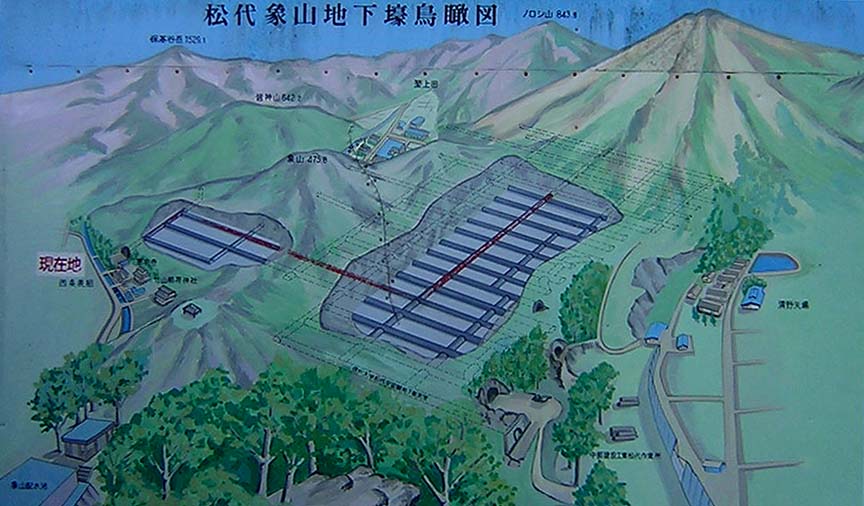 A top-down view - we entered at upper left and walked to big corner in the middle, which is several hundred meters or nearly 1/4 mile. You can see how big the complex was.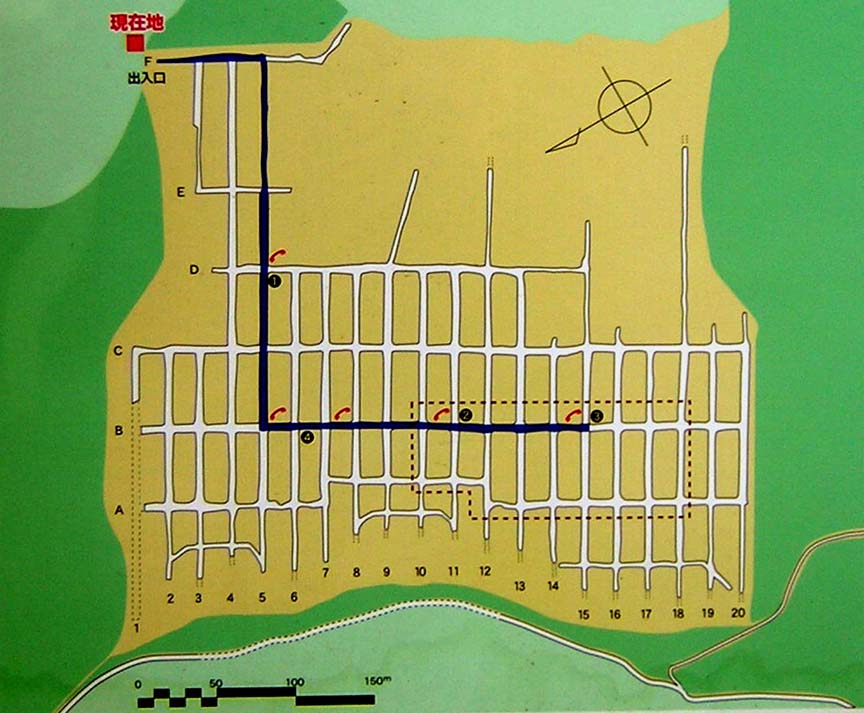 A memorial marker to all the Korean slaves who died building the caves.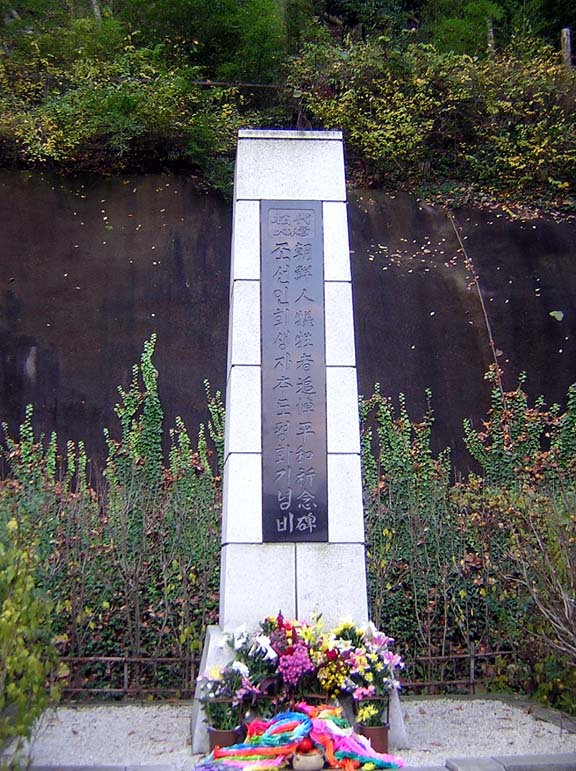 Enterance to an interesting mountain-side temple near the caves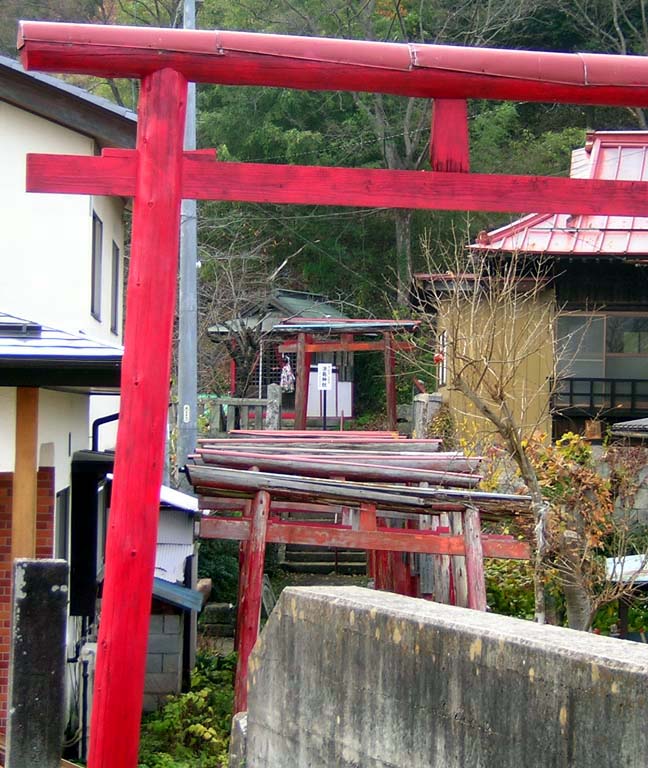 Temple itself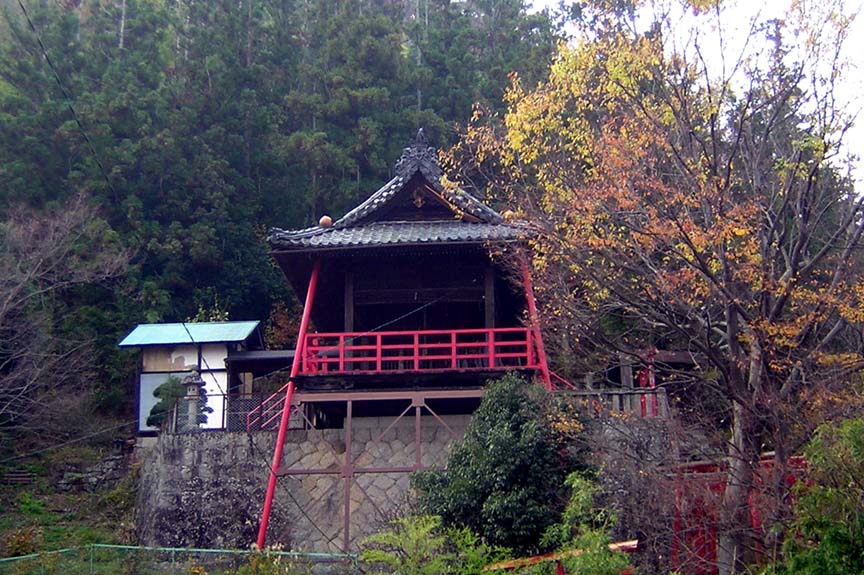 Pretty red tree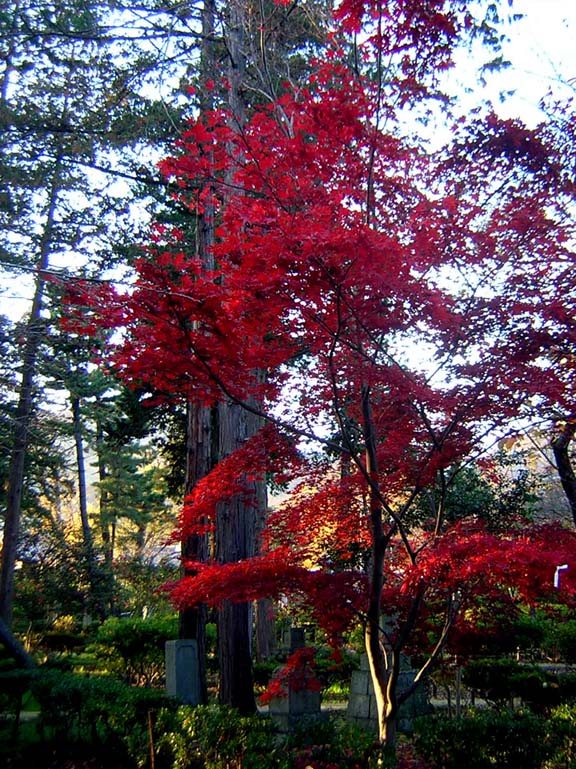 More pretty red
Interesting money frog in a lake - you roll money down the tube to donate.