Kyoto's Other Stuff
---
Little place I had lunch - they spoke essentially no English, but I spoke with several older ladies all during my meal.
It was very pleasant and they were very nice to me.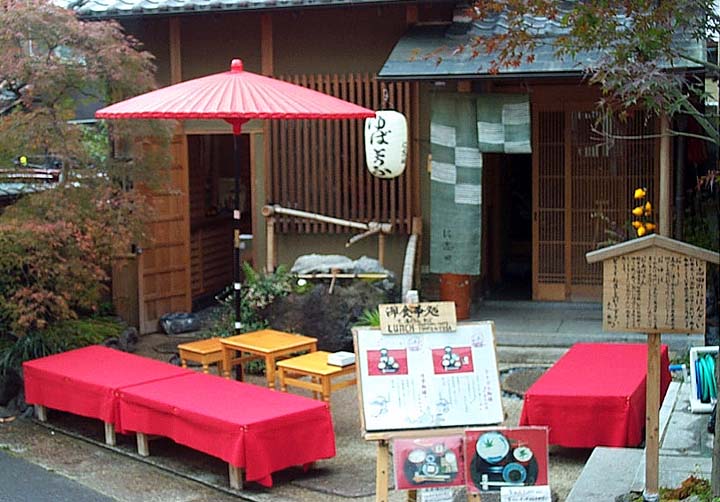 Lunch was on the way to the Silver Temple (different from the Gold Temple); this is the hill up to the temple.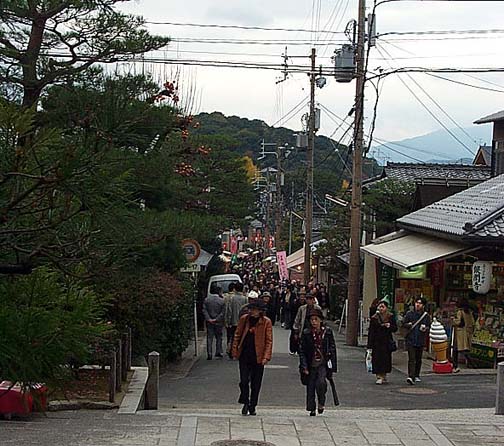 Nice teahouse at the temple, in the garden.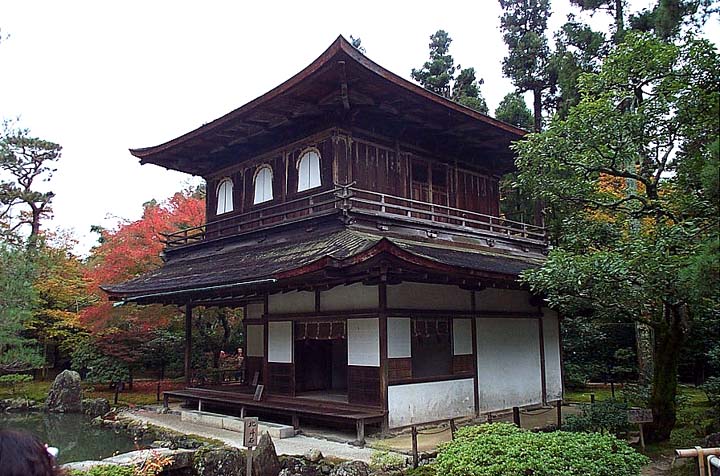 Garden view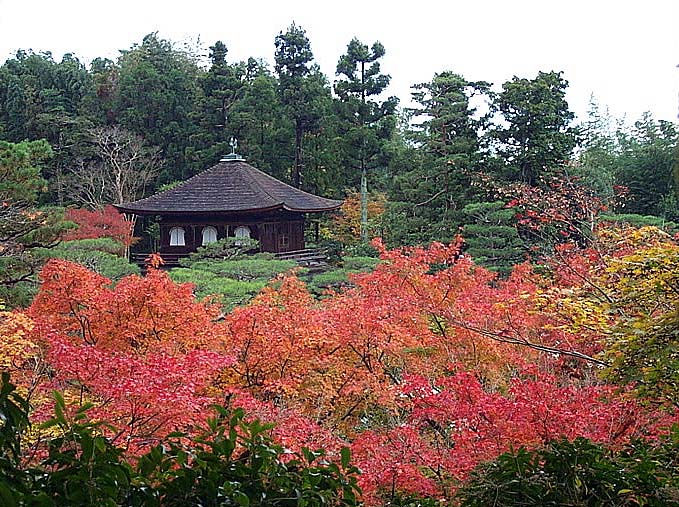 Of course, any view requires a girl taking a picture with her cell phone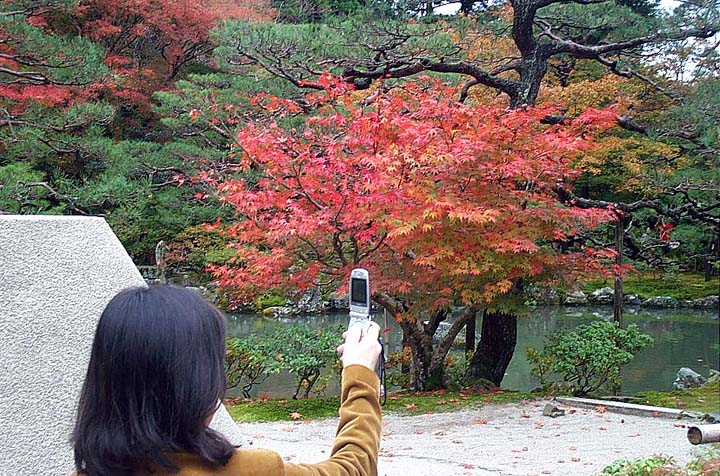 Small waterfall in garden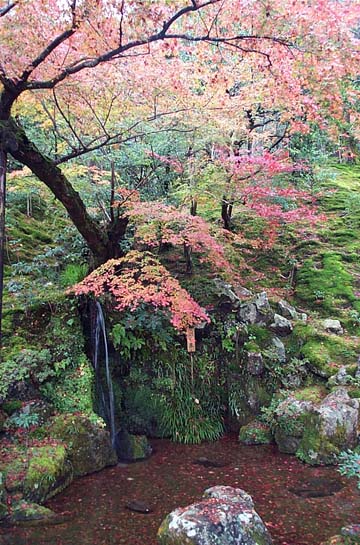 Red & Green hills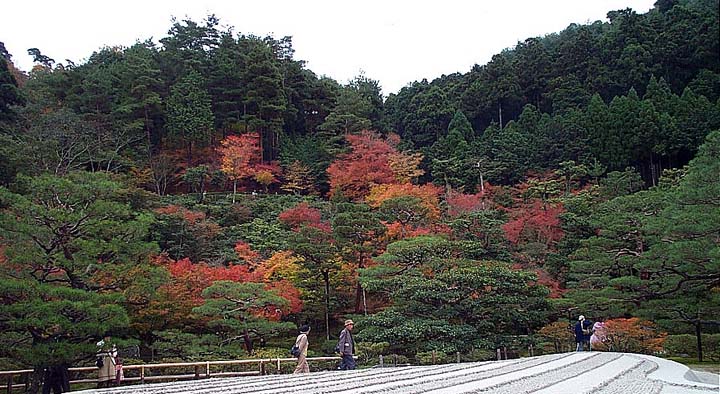 Another pretty view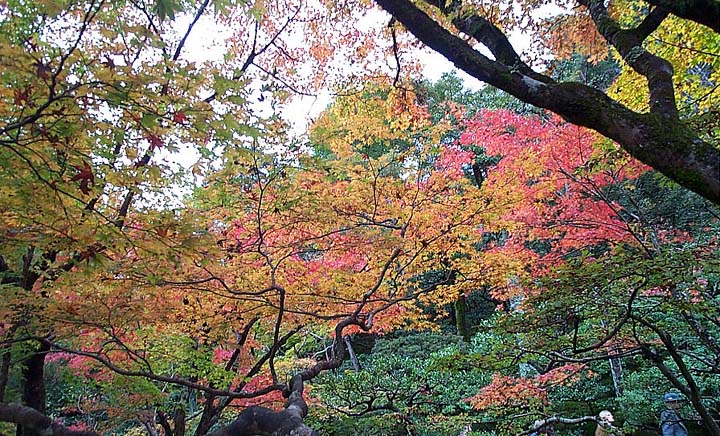 First, this is the official dress of Japan in the fall - tall boots, knee-length skirt, jacket - 50%+ of women are wearing something like this, so I finally had to take a picture. They are usually a bit more colorful than this woman, though.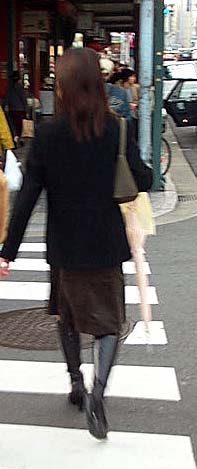 Inside a Kyoto city bus. You pay by zone and the big blue sign is a schedule, I think.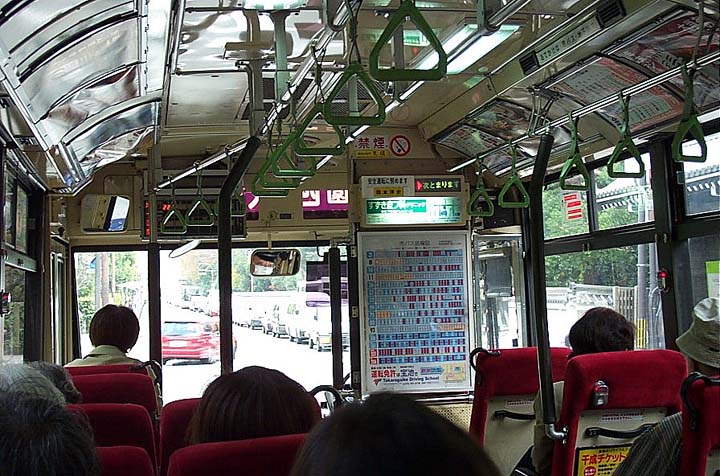 A parking garage - you insert car and it disappears - elevator takes it away.
That's about $4 per hour, but only 60 inches high (1.55 meters).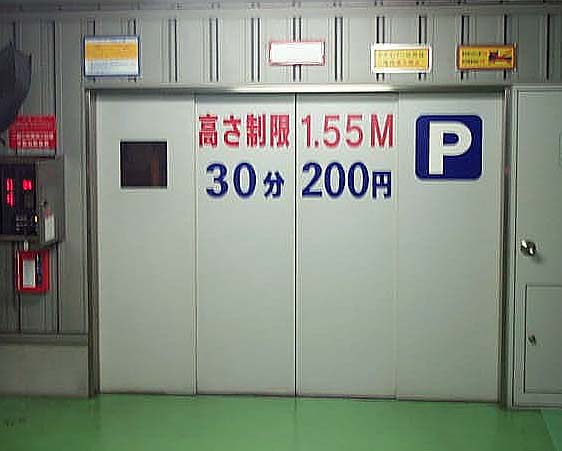 Interesting and arty stairwell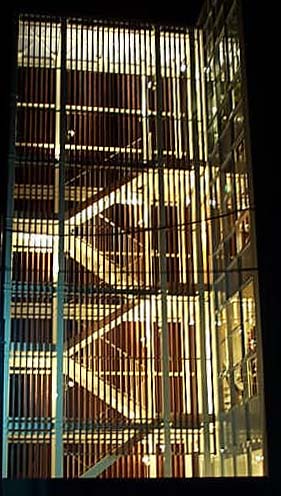 The last remaining Kabuki theater in Gion (I think)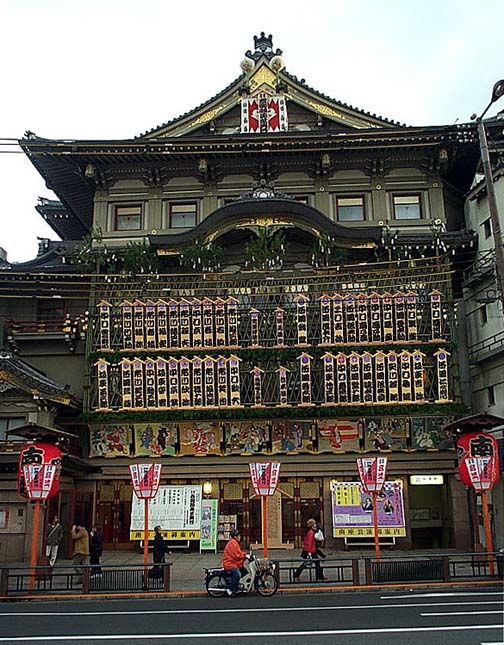 Me in store with, ah, ferocious animal !