Kyoto Night Viewing
---
One of the key activities during Kouyou (leaf viewing) season is to wander the hills at night with thousands of your closest friends to see the colorful trees light up with lights. The crowds on these hilltop paths were quite intense, but it was a lovely experience under the guidance of my friend Tae, who was a wonderful Kyoto guide.
First, several views of the wonderfully lit trees - it's pretty darn dark, but I tried to capture the color.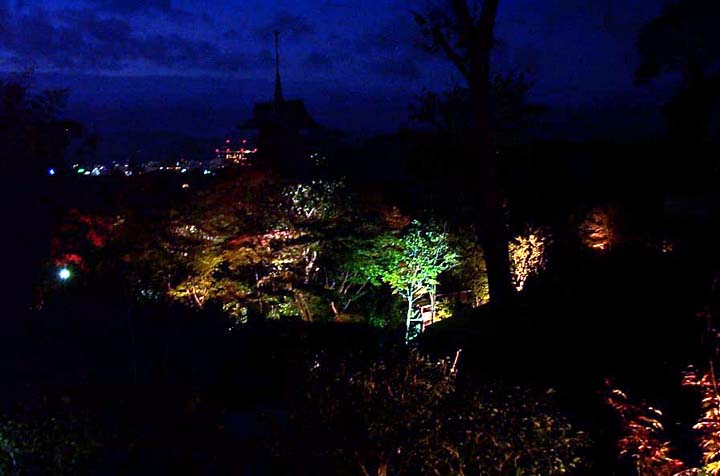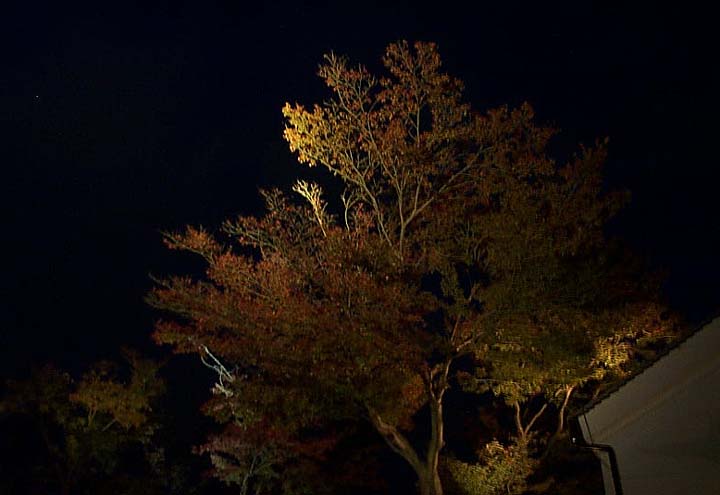 Trees reflecting off the pond that runs through the middle of the picture.
More pond reflections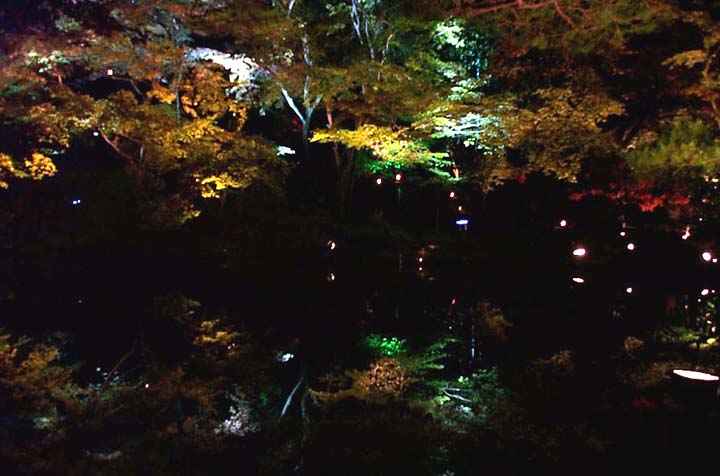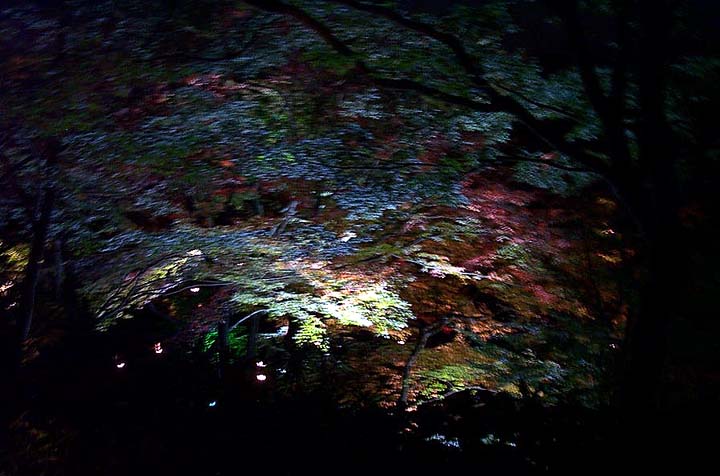 This is hard to see, but the left side is a 10 story building built into a hill,
with hundreds of people wandering through the levels.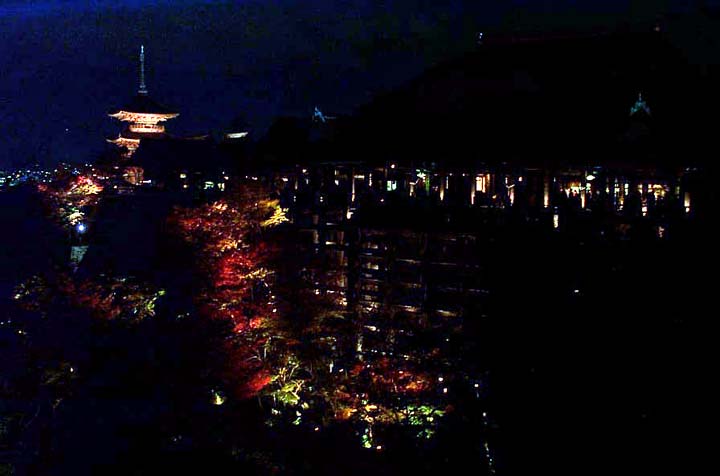 A pretty white building near the entrance.
A slightly blurry white Buddha - this is 30-50 feet tall and visible from a long distance.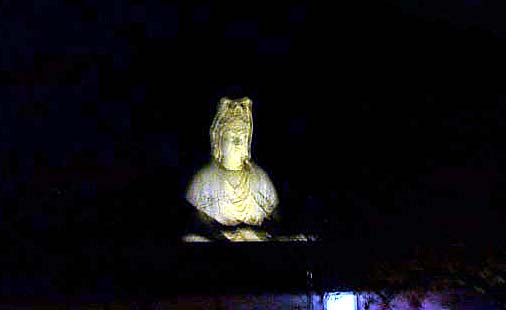 Tall bamboo trees.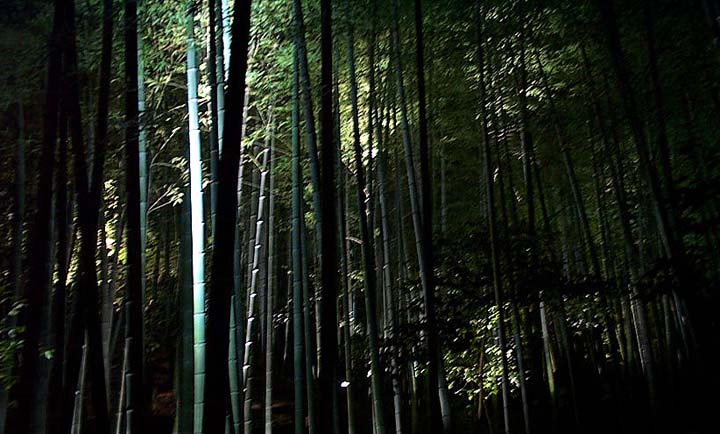 A very old and large bell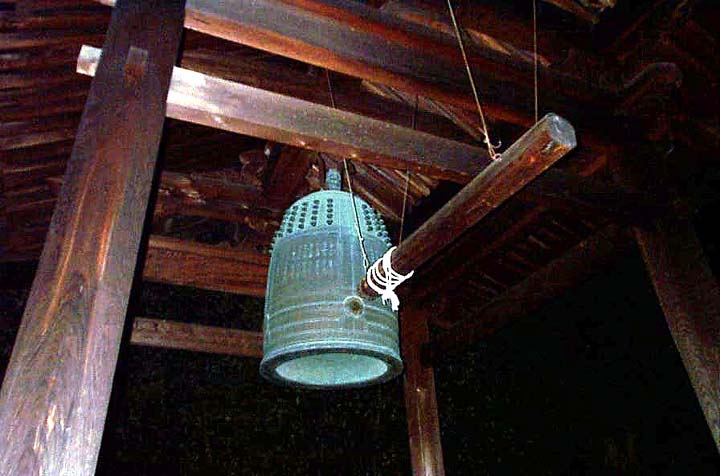 A more colorful view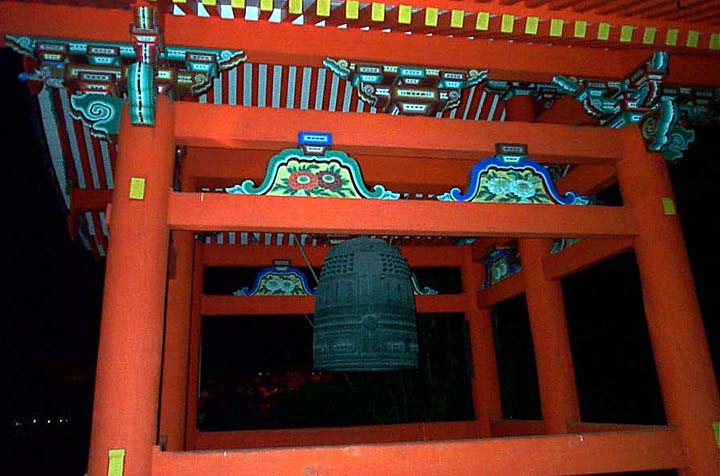 Old statue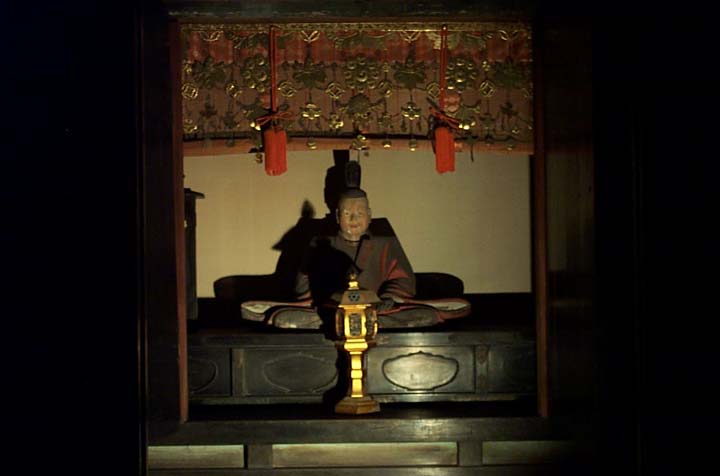 Colorful water / light display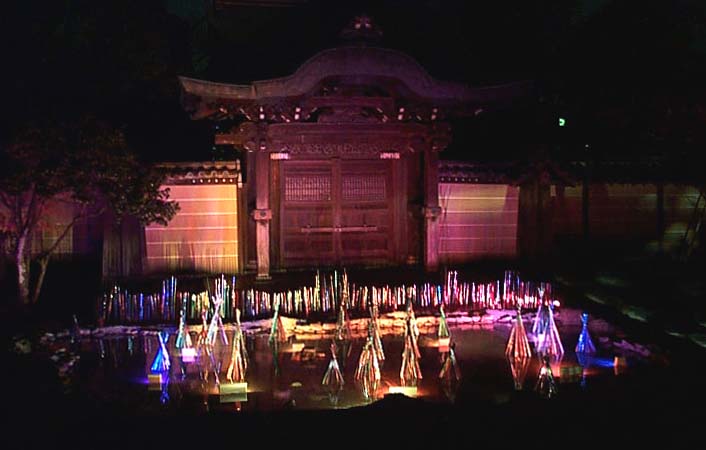 Interesting pagoda on the hill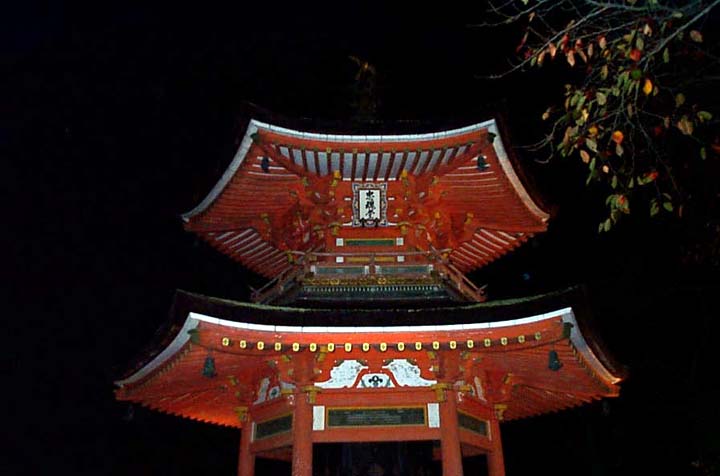 Taller night pagoda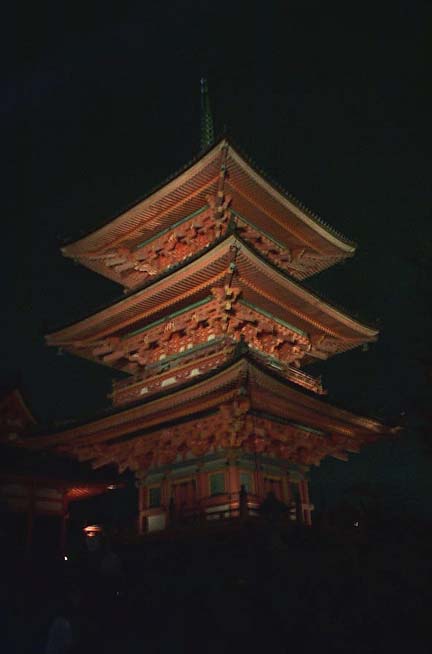 Interesting shrine up in the hills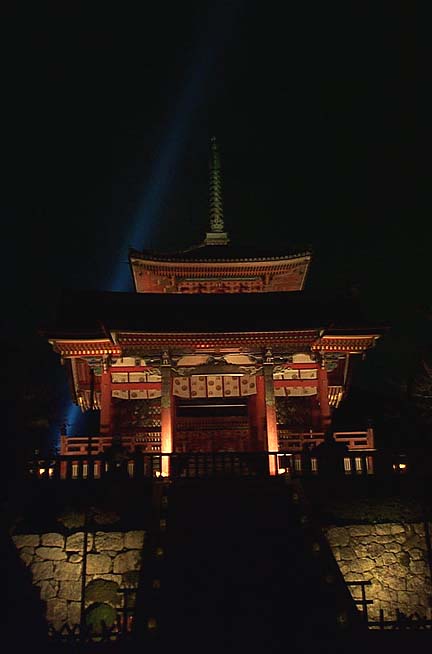 Stone lantern on (crowded) path