Kyoto's Nijo Castle
---
This lovely old castle, in downtown Kyoto, is complete with white walls and moat.
Gate from the street to the outer main courtyard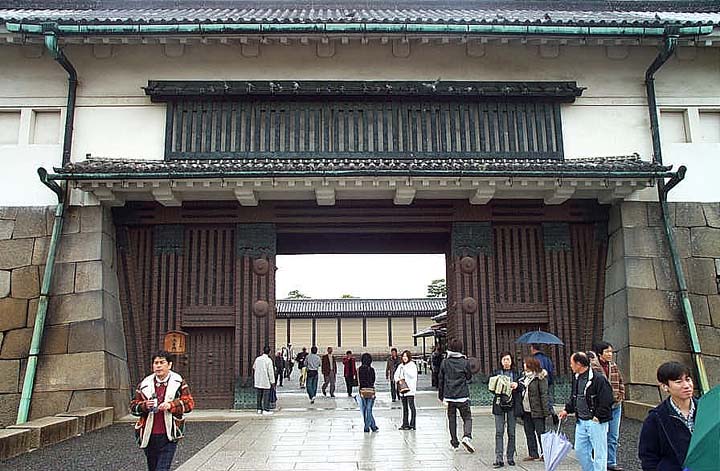 The gate to the inner courtyard.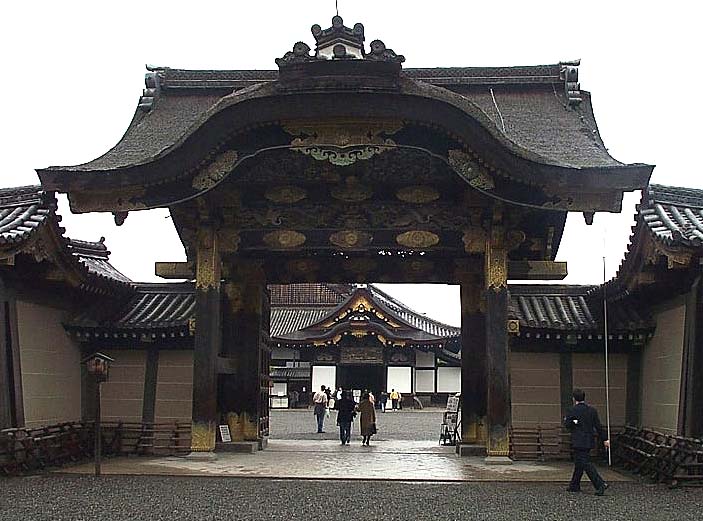 One of the corner buildings, looking over the moat.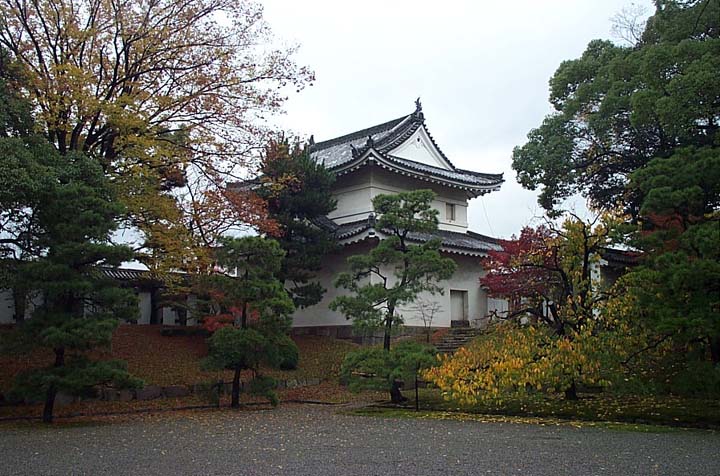 The main castle buildings - unfortunately, no cameras were allowed inside, as it was a great tour; full of very large royal rooms - similar to those seen in "Last Samurai" movie.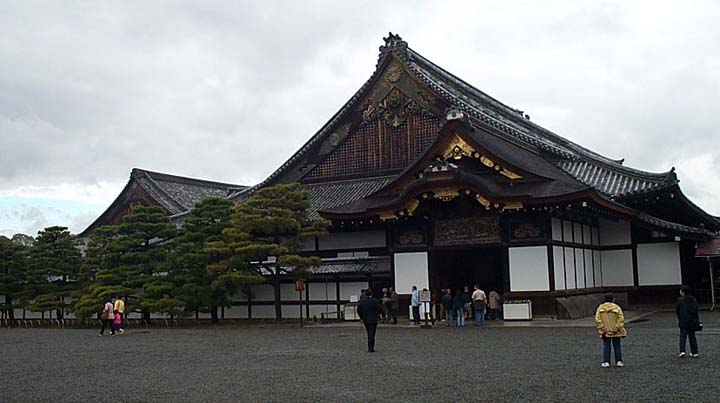 The main castle garden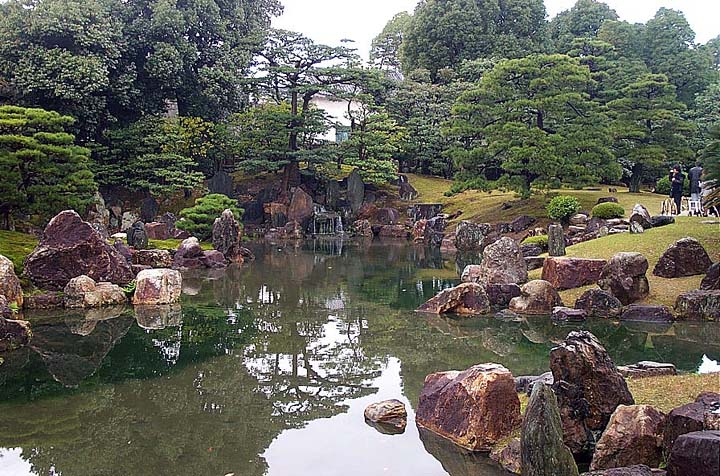 With bridges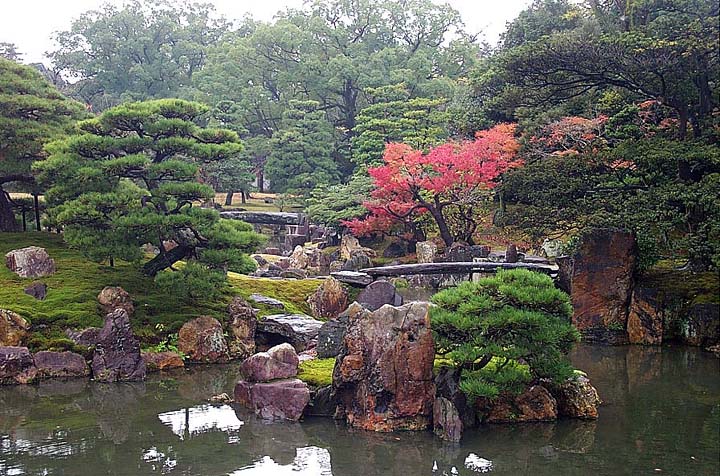 Close up of momiji - a Japanese Maple Tree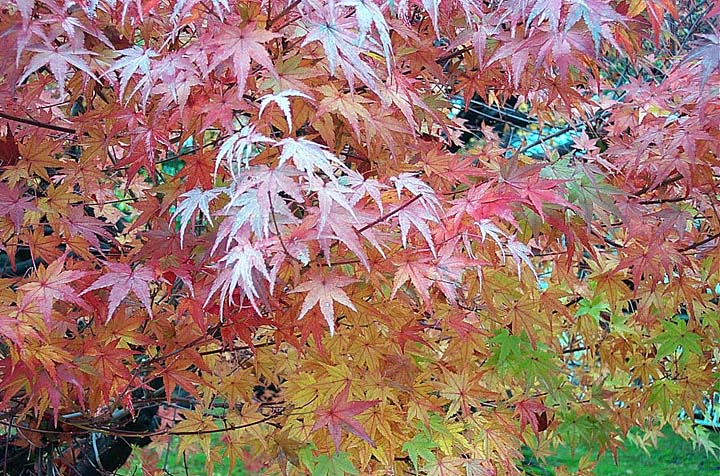 The inner moat, with a single entry on this side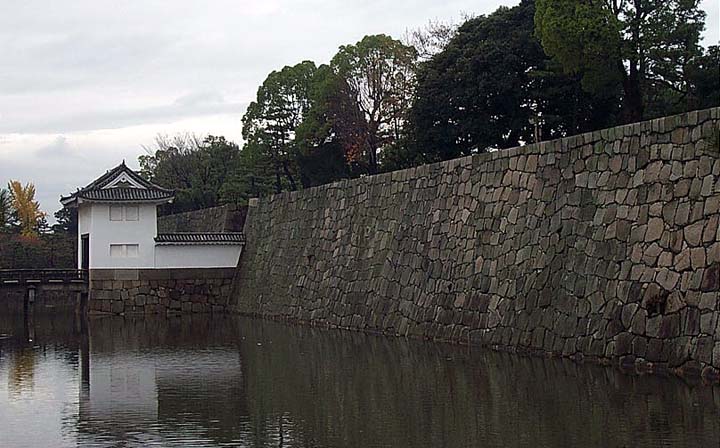 The back way out
Close up of the moat corner. Note height of the corner area for next picture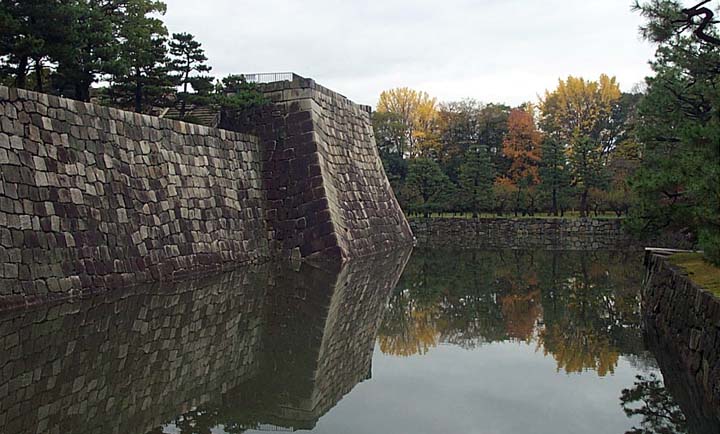 Picture taken from corner tower - love this shot, especially with the yellow tree.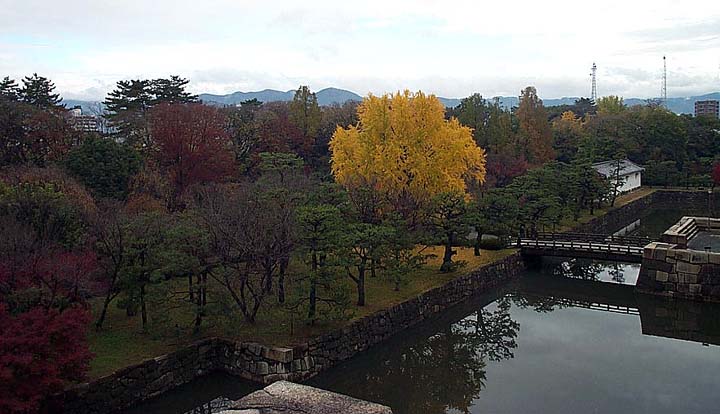 Interesting sign - no idea what it says, but cool looking - temple roof, little fence, nice wood for sign itself.