Tokyo Interesting I
---
The first Japanese Apple store opened while I was in town - the line extends for 3 city blocks !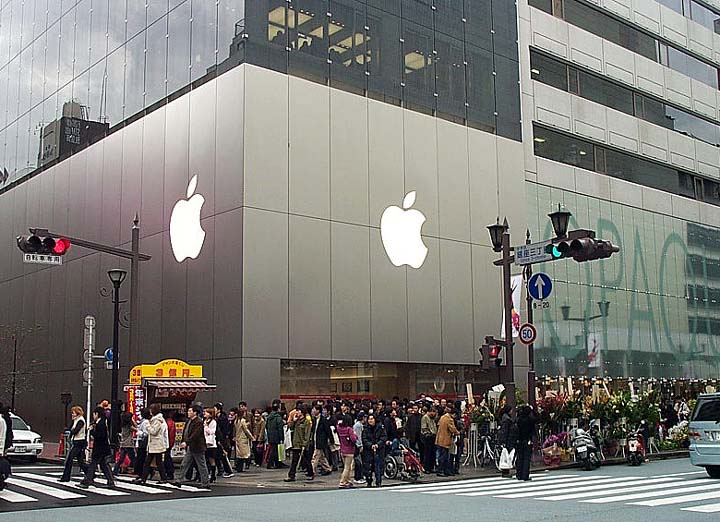 Waiting hours to get in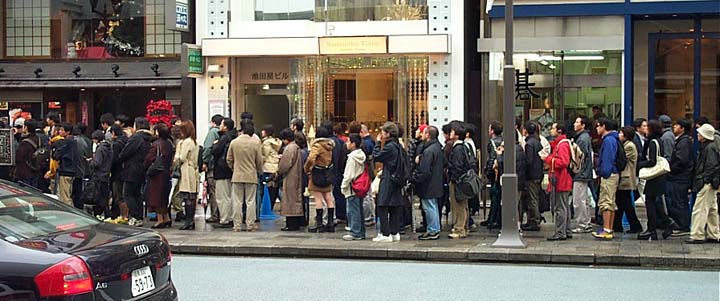 Founder of Sapporo Beer, which despite the name (from a northern city) was founded here in Tokyo.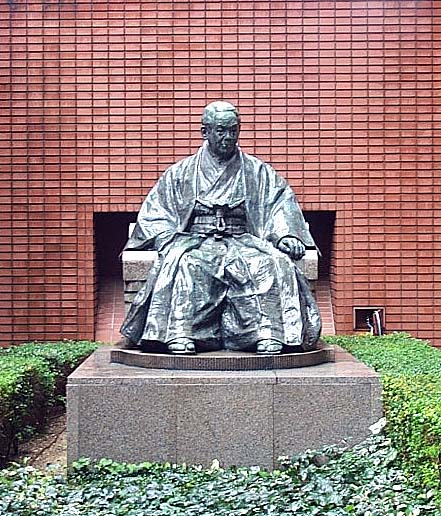 An old beer brew kettle at the museum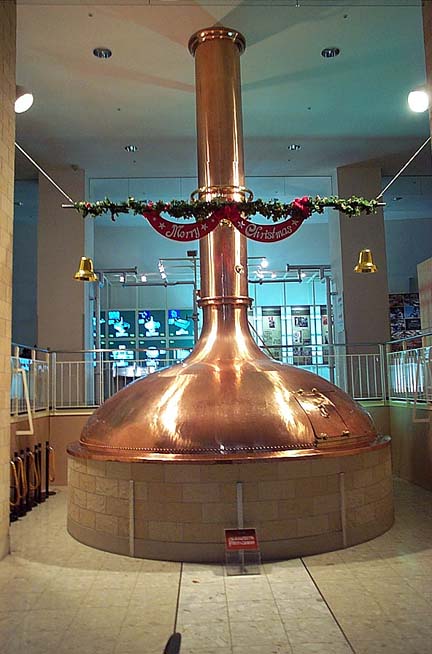 Two so-so Mt. Fuji images taken from the bullet train.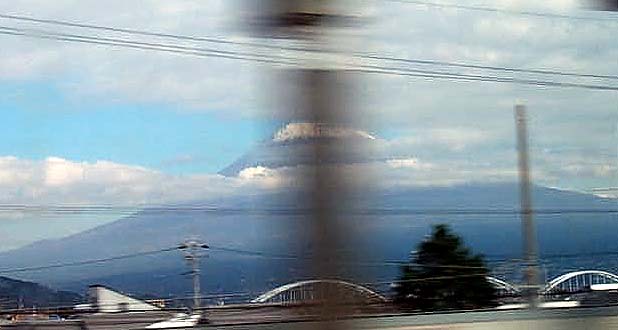 Slightly crowded train station - this is pretty normal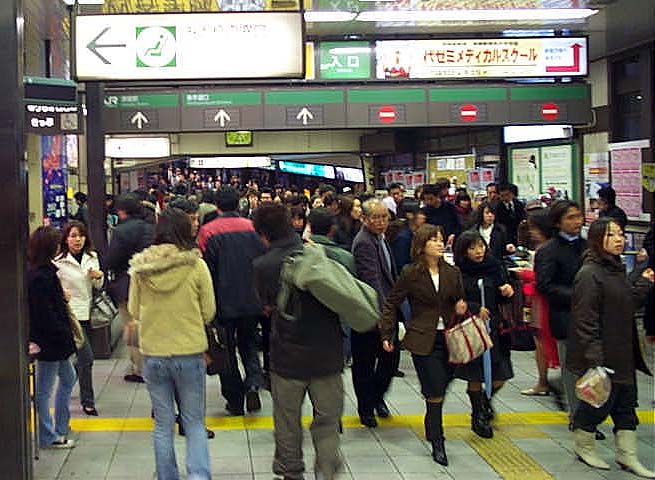 Expensive gift fruit - these are $25-35 - EACH or Per Box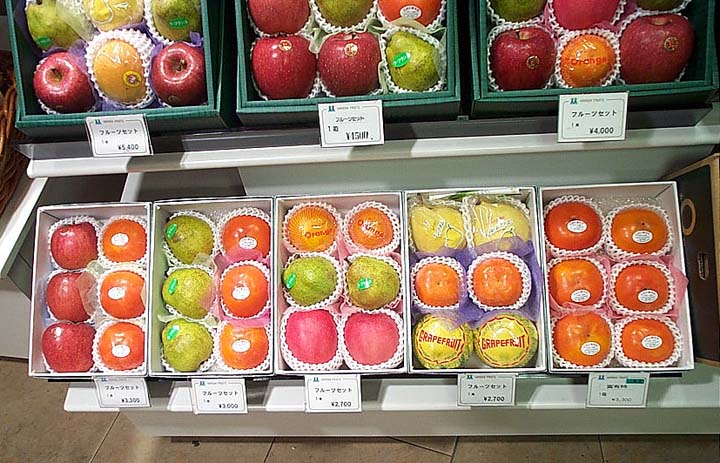 Famous (Kabuki ?) theater in Ginza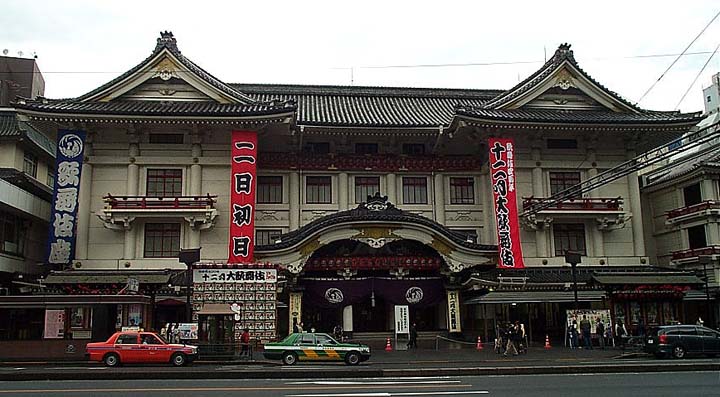 Japanese Fire Truck (Imperial Palace Grounds)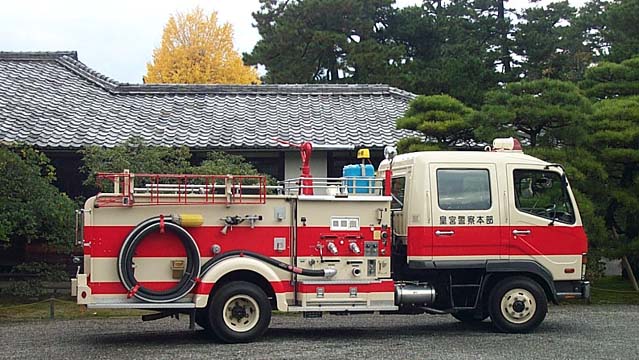 On the Tokyo Bay Island - an interesting angle bridge (in the pouring rain).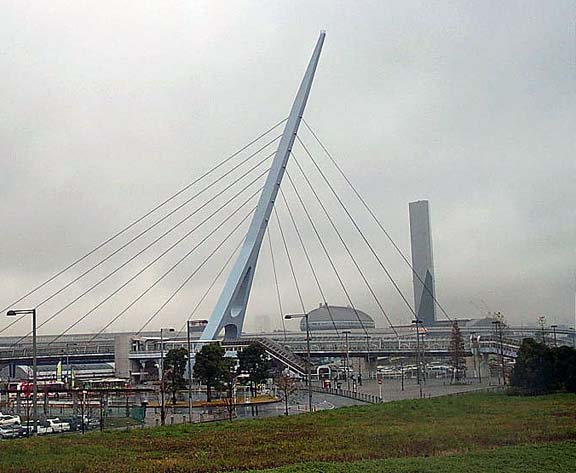 Tokyo Big Site - A convention center. This building is enormous, about 150 feet high (you can see a few people near the base, above the red billboard). This is also pretty darn ugly.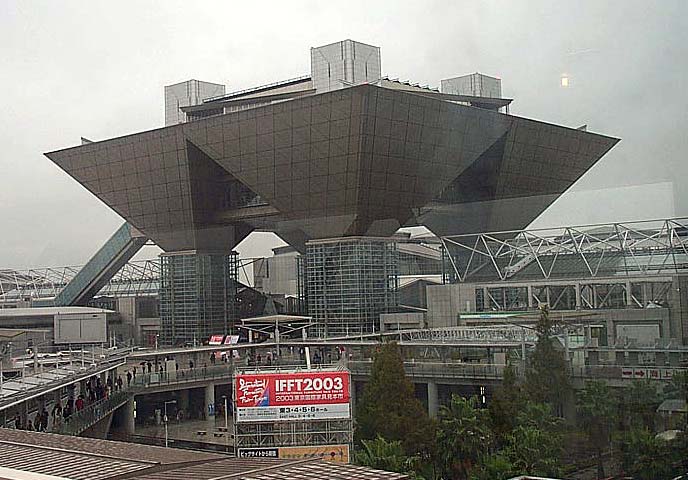 A monument of some type - a 25 foot tall gold member.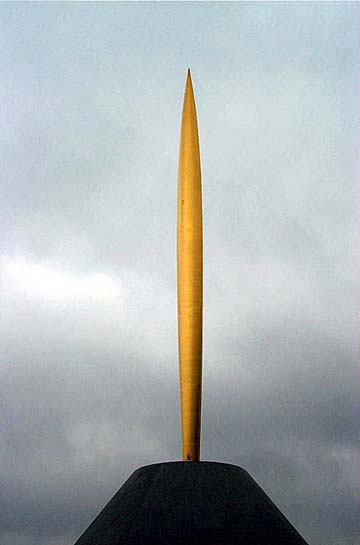 The Tokyo Statue of Liberty and bridge in the mist.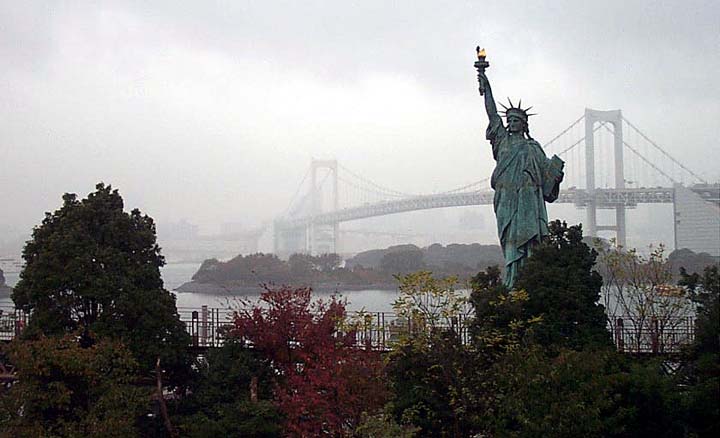 The most interesting building in Tokyo - a TV station with giant ball room in the middle.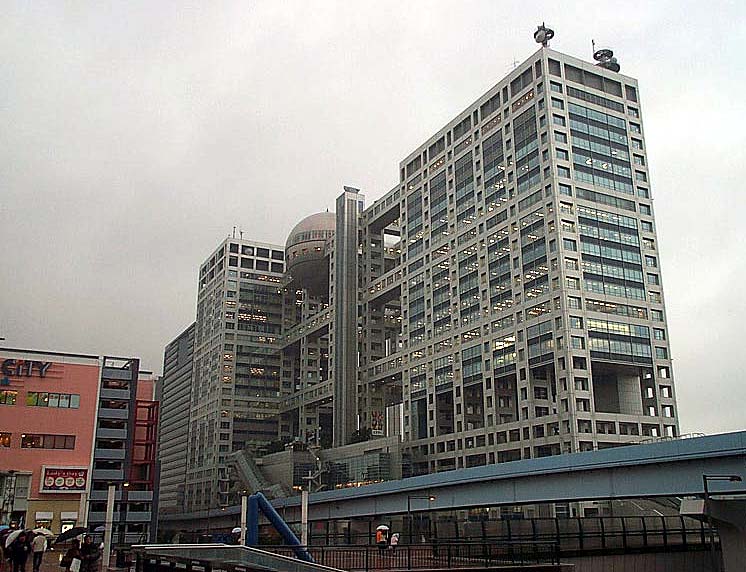 Another view