Tokyo Park and River
---
I visited an out-of-the-way river-side park and then went for a boat ride up to Asakusa to look at interesting bridges.
First, an interesting contrast between the traditional pond and tea house and the modern buildings.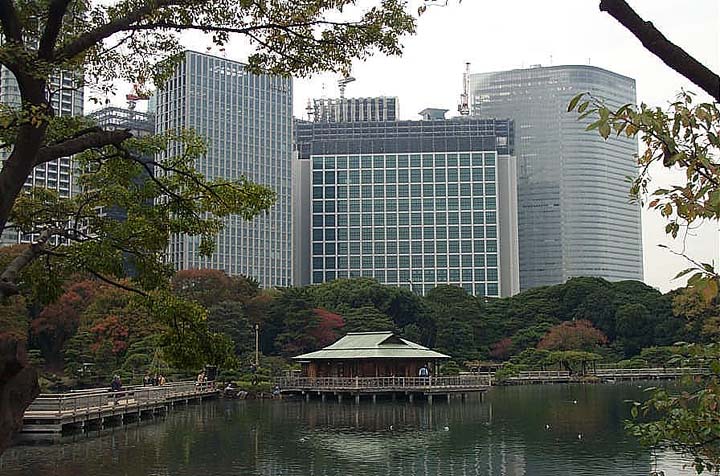 Yes, they do go sailing here - a little side canal next to the lovely part trees.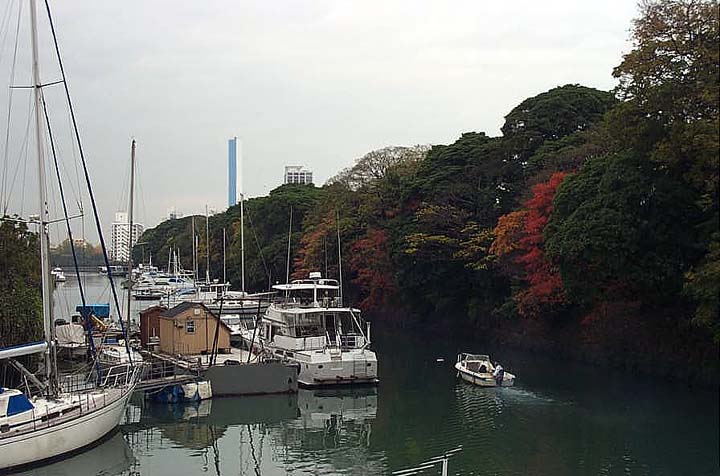 Old duck hunting pond where a US President (Roosevelt?) came to hunt.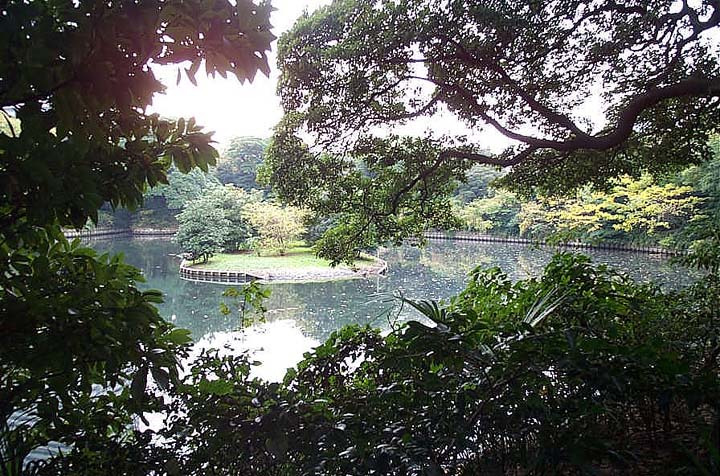 Miniature neighborhood temple.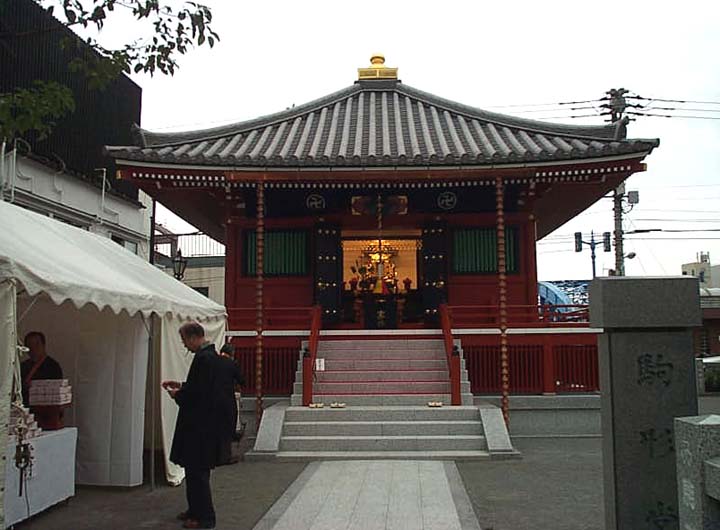 Extremely ugly example of Japanese architecture, complete with highway bridge in front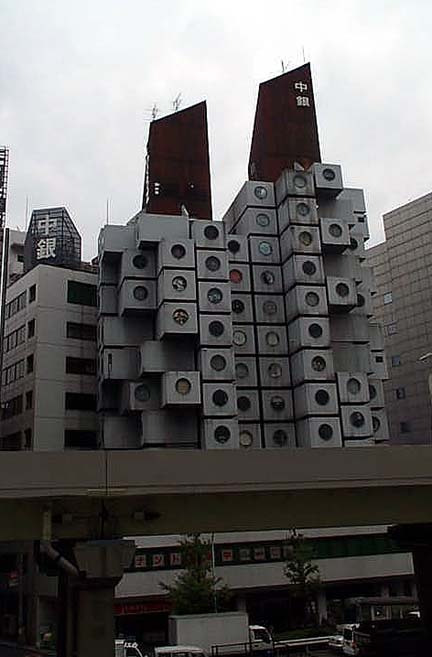 From the boat - a big bridge (may be Rainbow, but I'm not sure).

Colorful red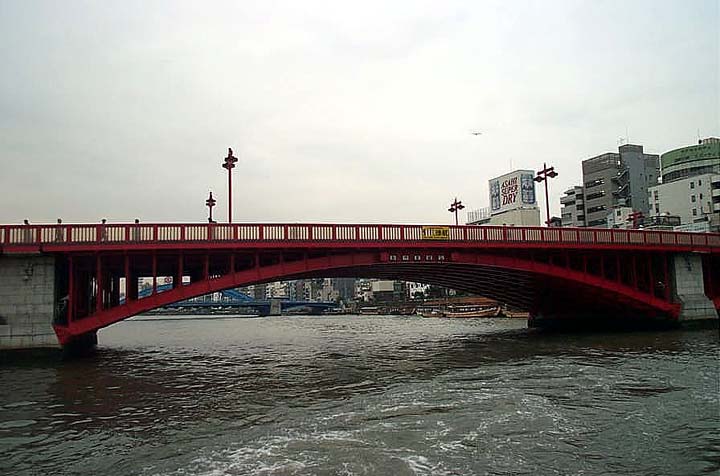 Interesting single suspension
Pretty yellow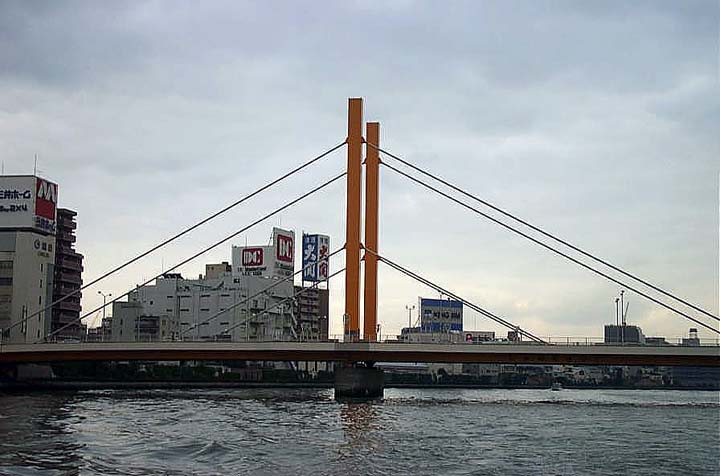 A huge housing development called the future of Tokyo - something like 25,000 people live here.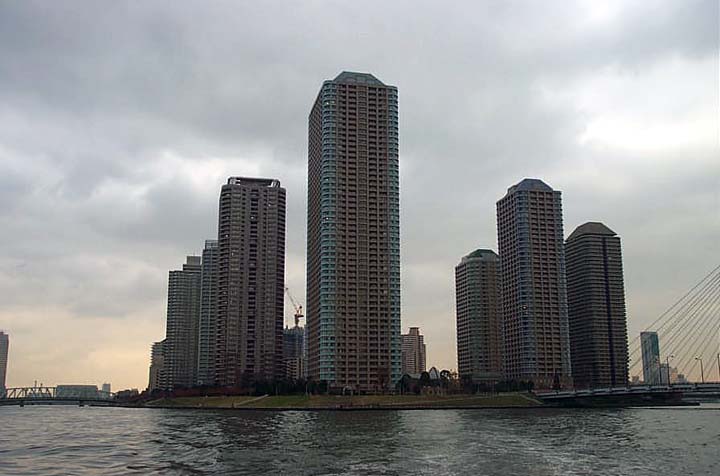 And, to make way for that, you have to remove buildings
I've never seen 100,000 pound backhoes on the top of a building before !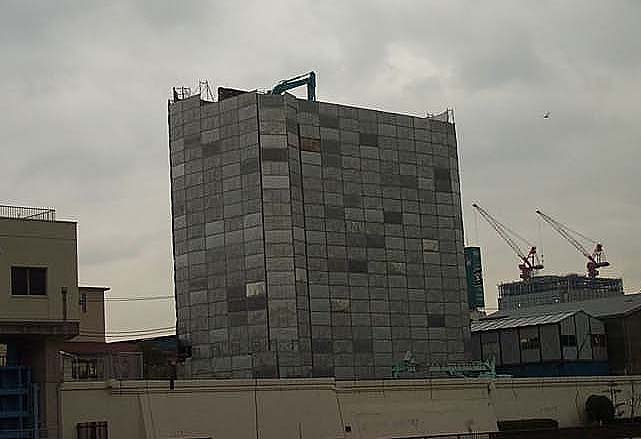 This just struck me as funny - has anyone told Jim he's king ?