Kyoto Momiji & Park
---
Sunday took me to Kyoto, the 1,000 year old ex-capital of Japan (from 794 until 1192, when Tokyo [Edo] more or less became the capital). It was an interesting trip on the Bullet Train, where I got to talk to several interesting people, including one older woman who spoke no English.
Yasaka Shrine - The main Kyoto Shrine, in Gion.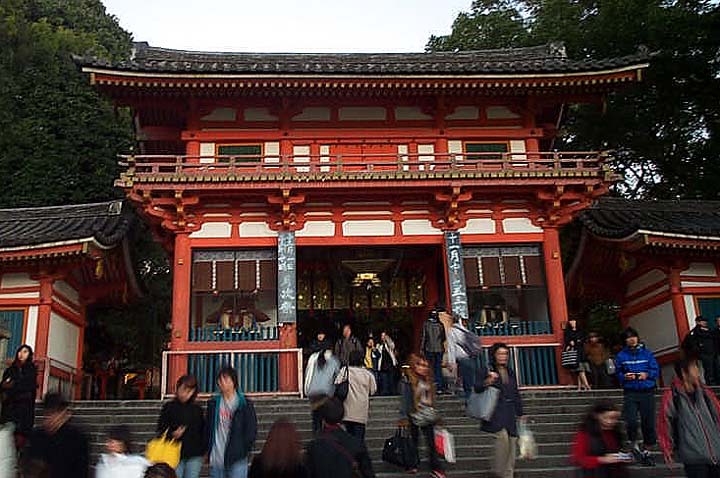 I went to Kyoto especially to see a momiji (maple leaf) dance show by Geisha. So, here I am with Geisha and a guy (two girls on the ends are Maiko, or apprentice Geisha). This was also my first chance to see real geisha, to hear a shamisen played, and to see proper dance.
Normally, they have their pictures taken only with large groups of people at the event and mail the picture, but since I was leaving Japan, they agreed (in Japanese) to take a picture with me by myself. Very cool.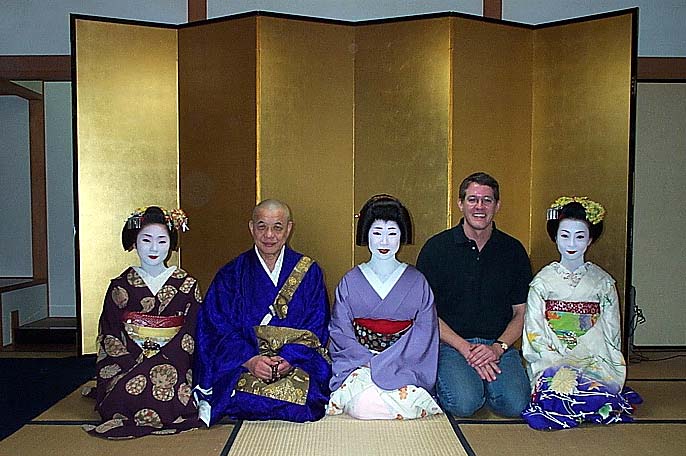 One of the main ponds in the park - I'm on a bridge surrounded by Japanese and their kids on this holiday Sunday. Now, the funny thing is that after standing here for a couple of minutes taking in this very Japanese scene (in the middle of the 1,000 year old Japanese capital city), I realize I'm hearing John Denver singing "Take me home, country road, . . . to West Virginia" !! After I realize I'm not dreaming, I walk around the corner and . . . (see next picture)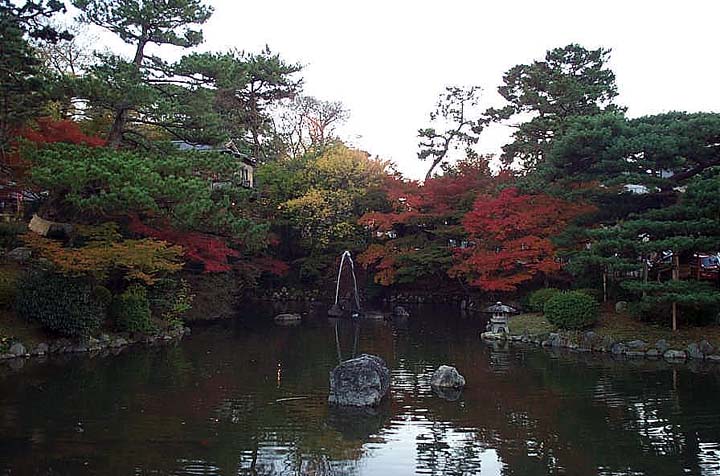 There is an American (sorry for blur) signing folk songs in this Japanese Park !
Very strange juxtaposition of cultures !
Two famous guys with red tree. Samurai. Cool.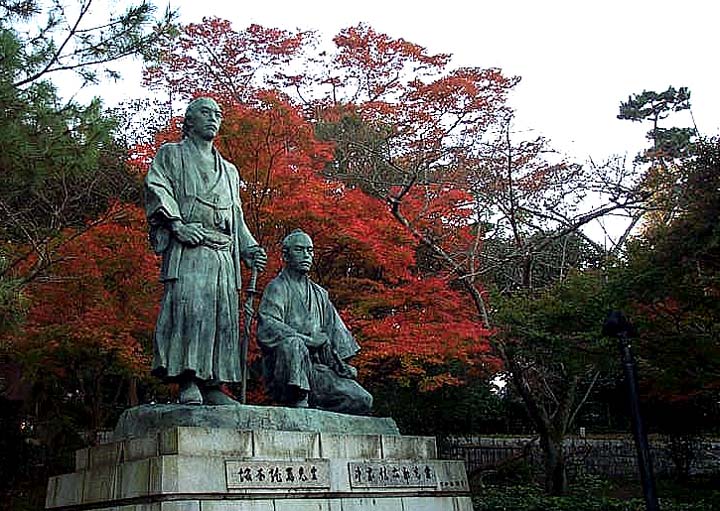 Random roof, with gold trip and tree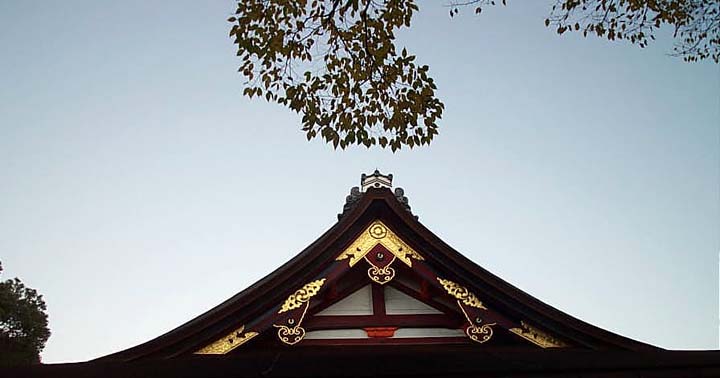 People lined up to pray at Shinto Shrine - you walk up, grab and shake a rope, which rings the gold bell to wake the gods to they might listen to you.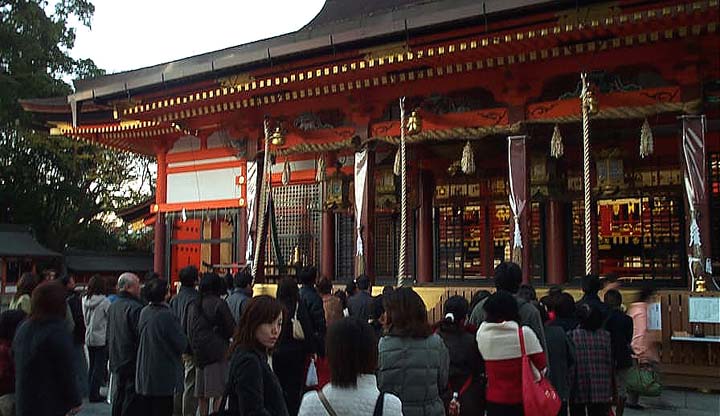 Another temple. I believe the lanterns are from sponsors
(though you can pay to have loved ones' names on temples, too)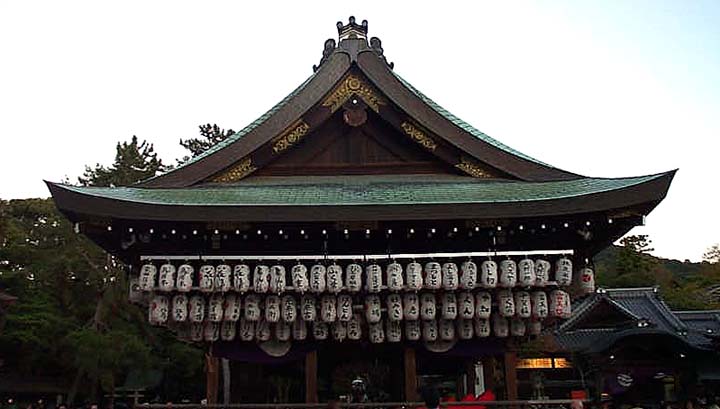 Lit up version of lanterns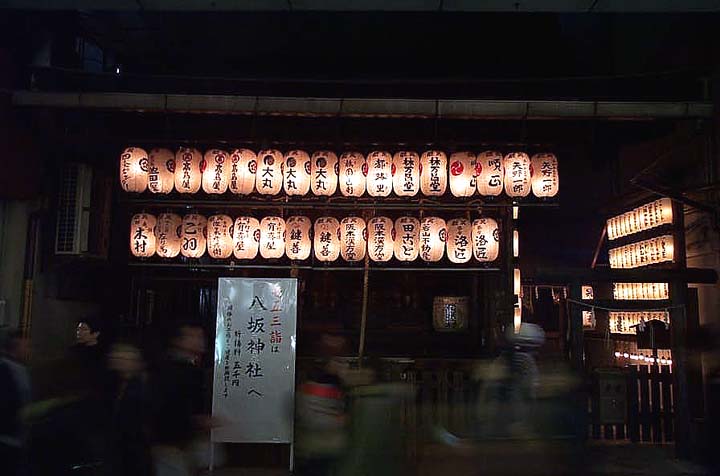 Momiji - Red Maple Leaves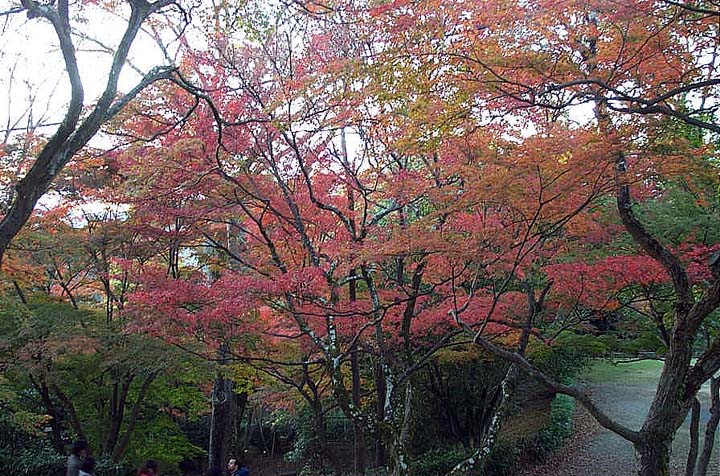 The Japanese are cremated upon death and interred in/under little headstones; this is a typical cemetery - in a crowded country you are surrounded even after you leave this world !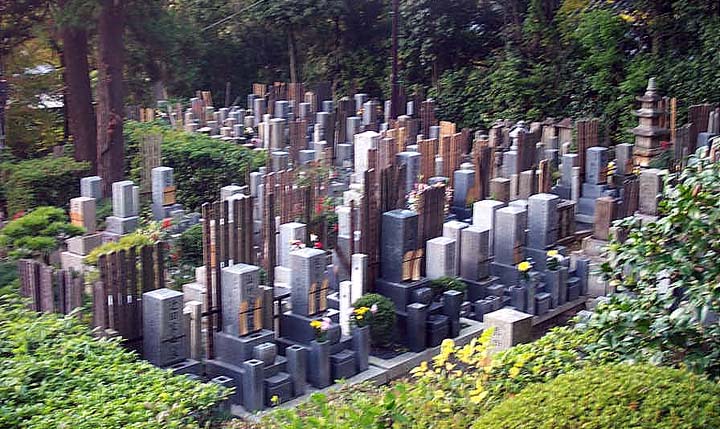 Detail view of a very large cemetery plot. I believe the wooden sticks are per person buried here. I could be wrong, as there is water here, which is used to cleanse oneself and maybe support the flowers.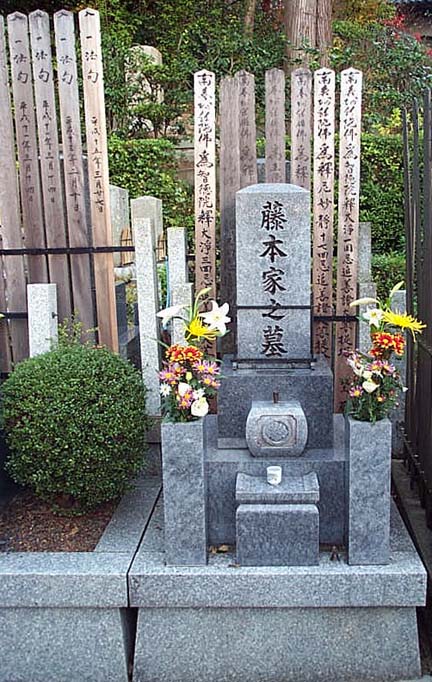 Walking around Gion shopping district and saw this site - the Crab that Ate Kyoto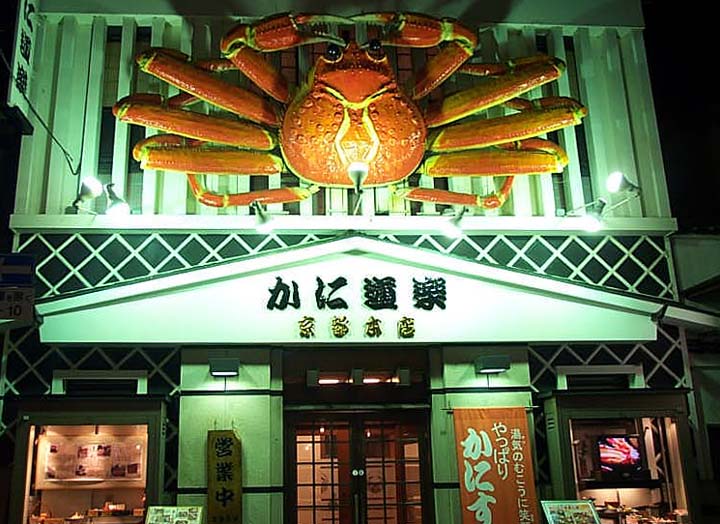 Pachinko Parlor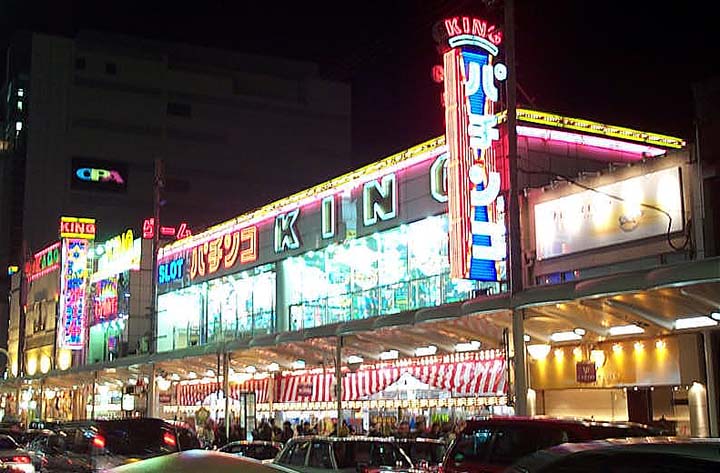 Inside the parlor - sort of a vertical pinball machine - very common, very boring.