Ueno - Museum 2
---
More museum pieces - sculptures and prints
Impressive bust; not sure who he is, though.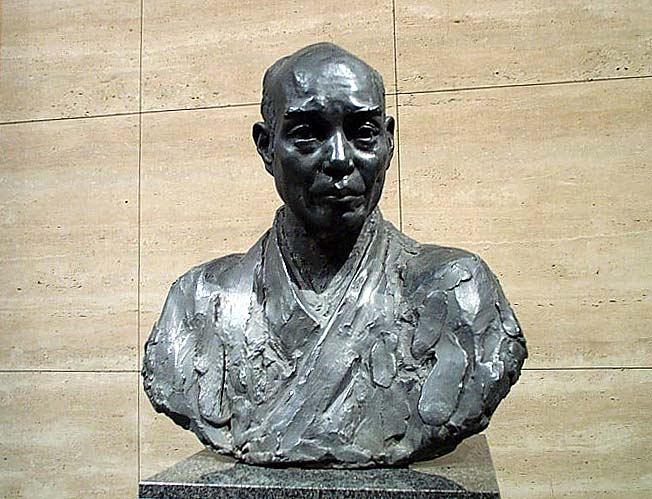 Very nice female bust
Ivory woman presumably being served; this is huge - she is nearly human sized.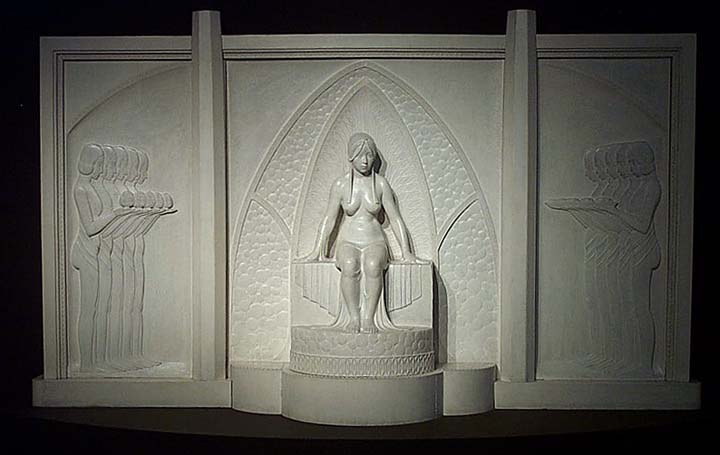 Old man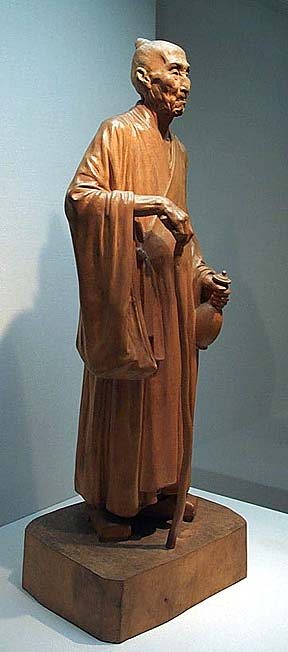 Bright social scene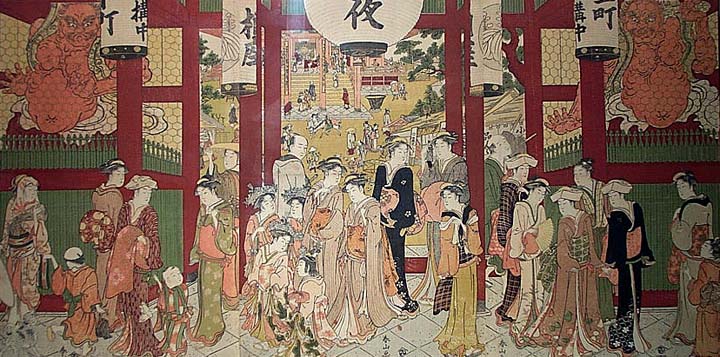 Samurai cavorting around, as Samurai are want to do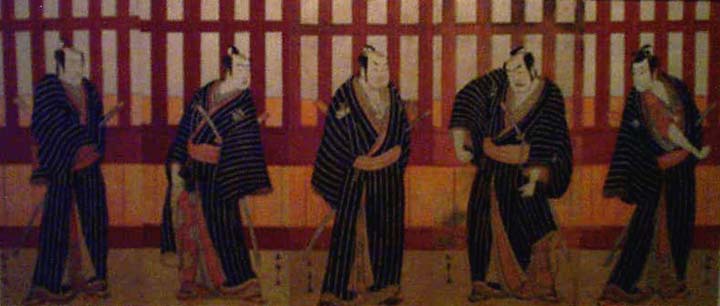 Pretty screen - typical outdoor scene with sky, water, people, cherry blossoms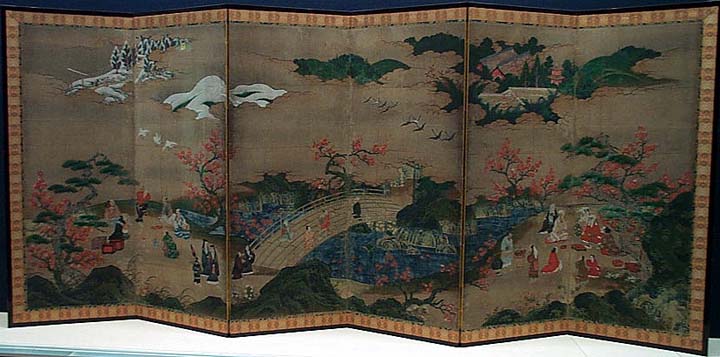 Famous picture before a battle, I think.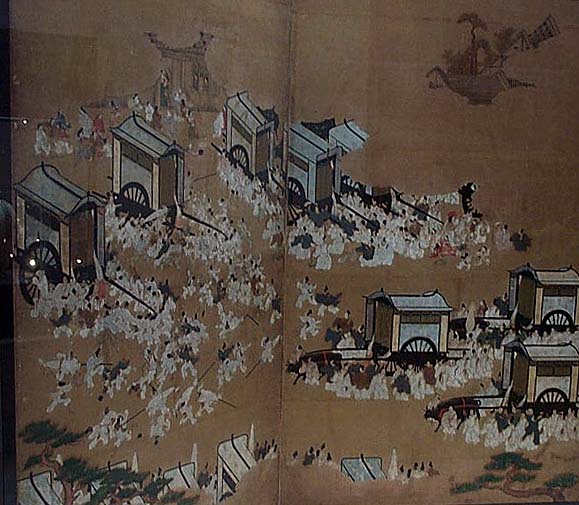 Looks like a speedboat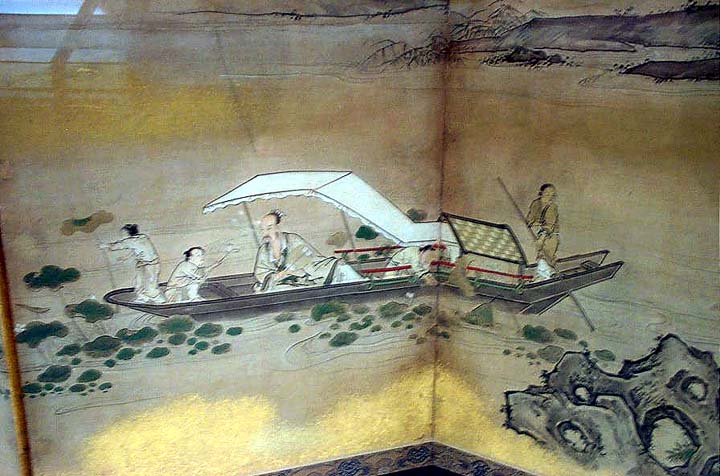 Typical falling river scene
Pretty country scene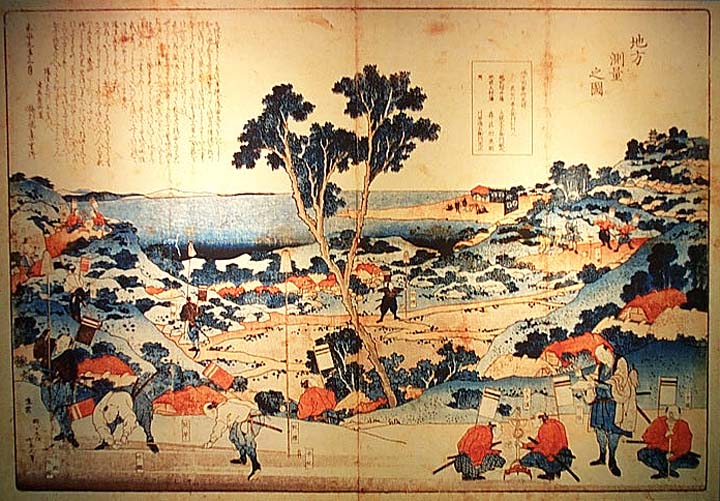 Pretty women print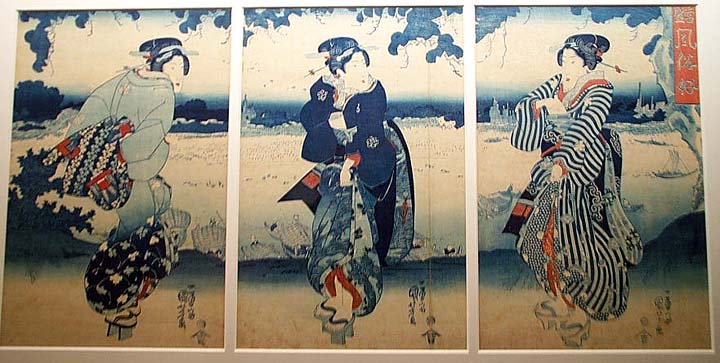 A man on fire, or the devil ??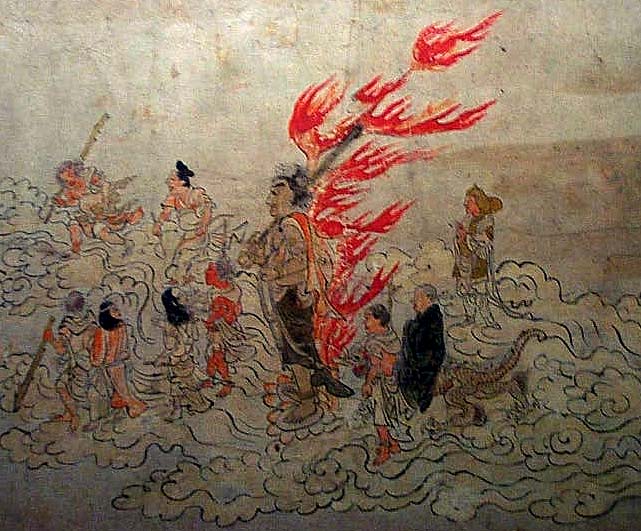 Nature scene