Roppongi
---
If you've been to Tokyo, then you know Roppongi is an interesting place - sort of the evening entertainment playground, especially for foreigners. I remember bars there with $75 cover charges in the height of the buggle (1989 or so). You don't see that any longer, and it was a depressing place in the late '90s, but it's now hip again - especially with the new Roppongi Hills complex, shown on this page.
The top of the main tower at Roppongi Hills has a great museum and a view deck, from which you can see out over Tokyo, which looks like every other city at night, except there are no tall buildings.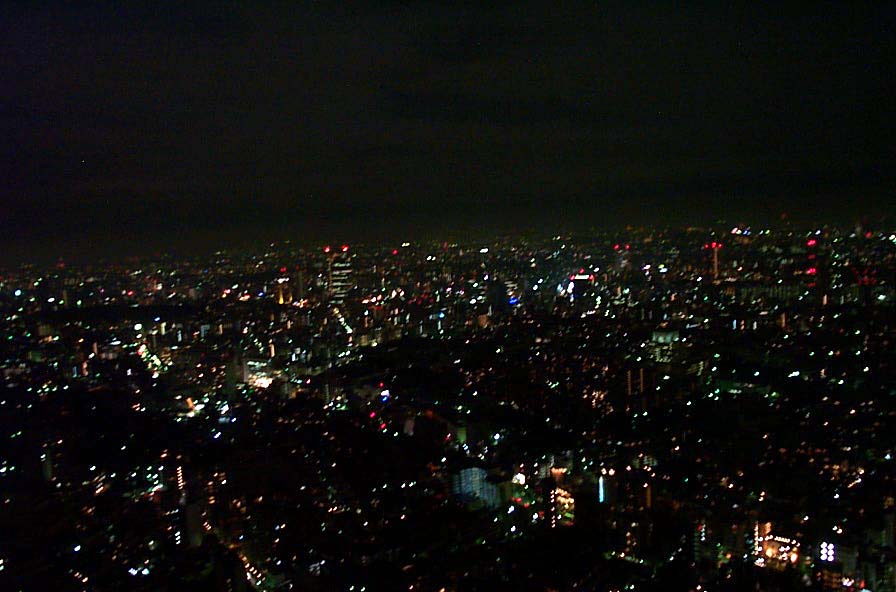 Down on the street, there are cool white lights in the trees; really pretty when you look down the street.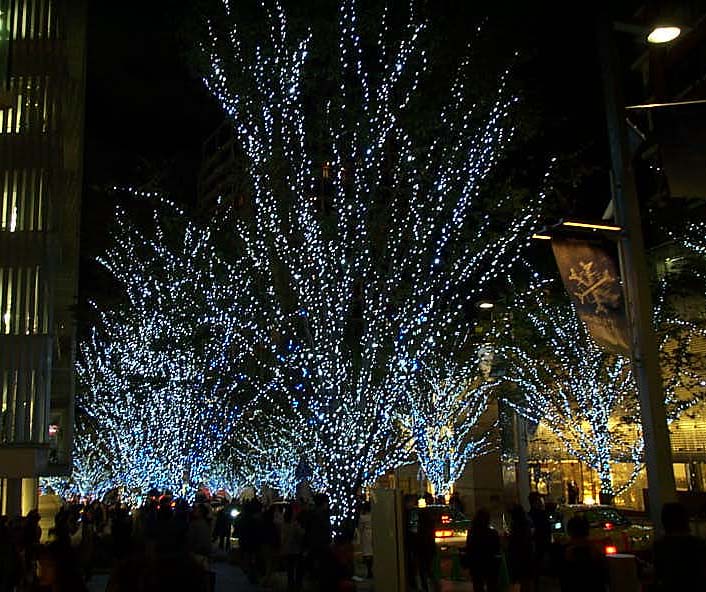 A lovely big Christmas-like tree, about 25 feet tall.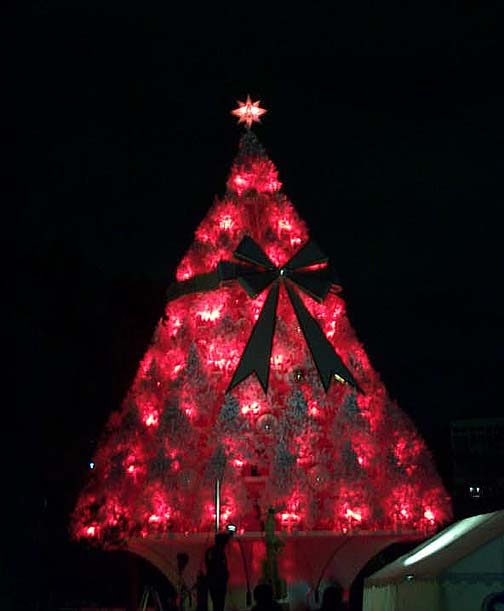 The coolest part of the complex are the colored trees - these change color every few seconds.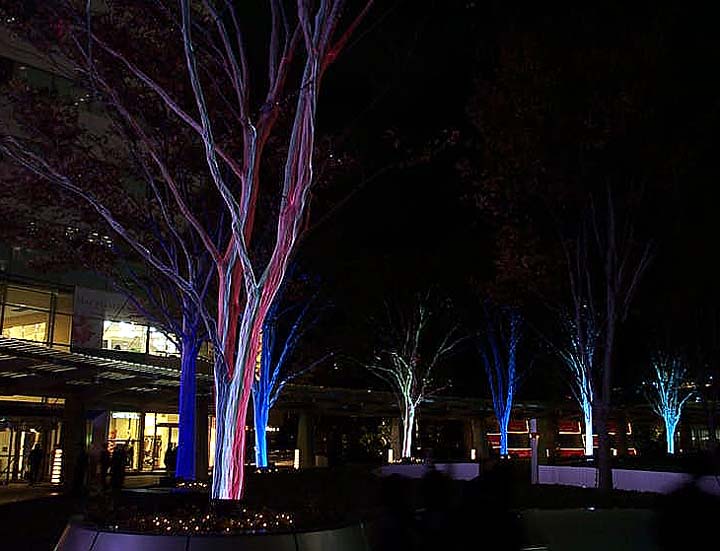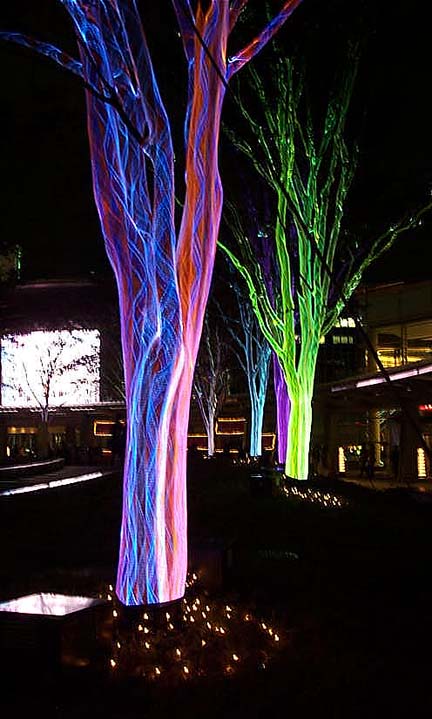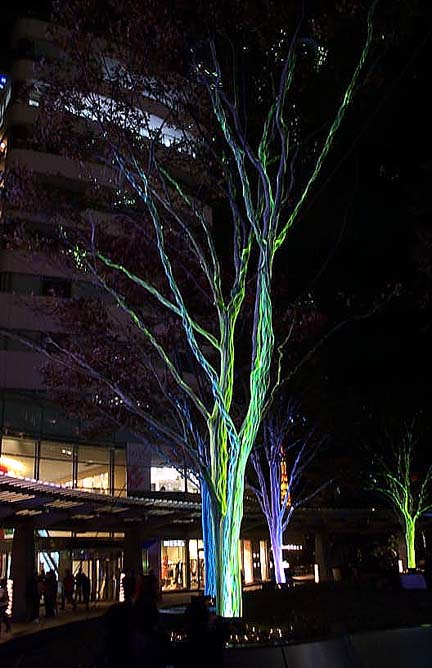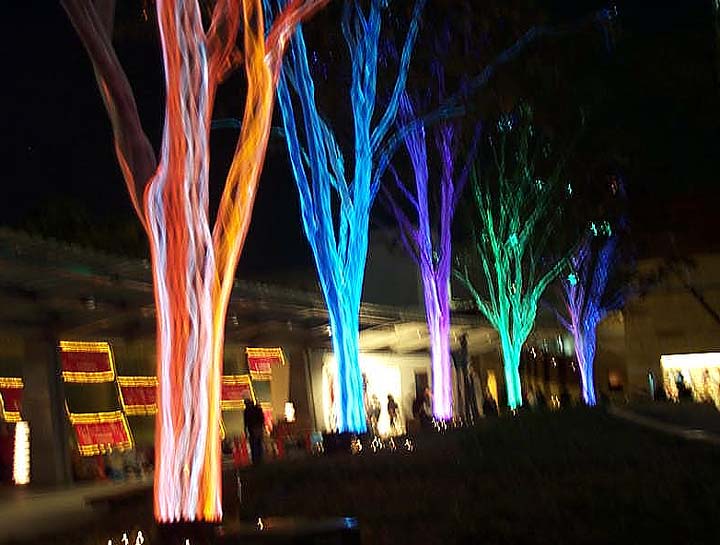 A better white tree view, with Tokyo Tower at the end.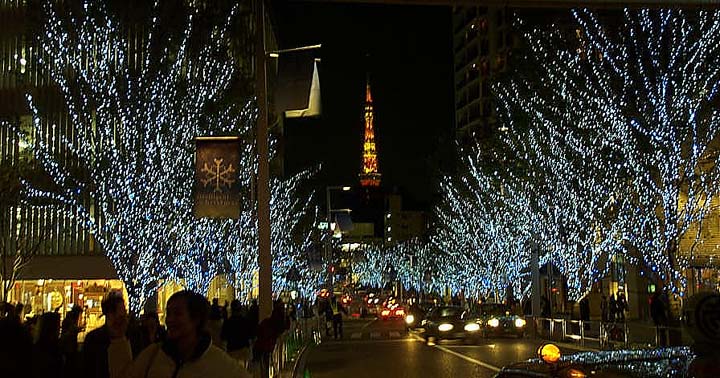 French restaurants and pastry shops are everywhere in Tokyo,
they and Starbucks (sort of opposites) have taken the city by storm.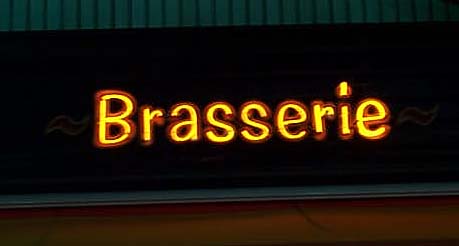 Giant flowers on the stairs up to the museum - these are each the size of a small car.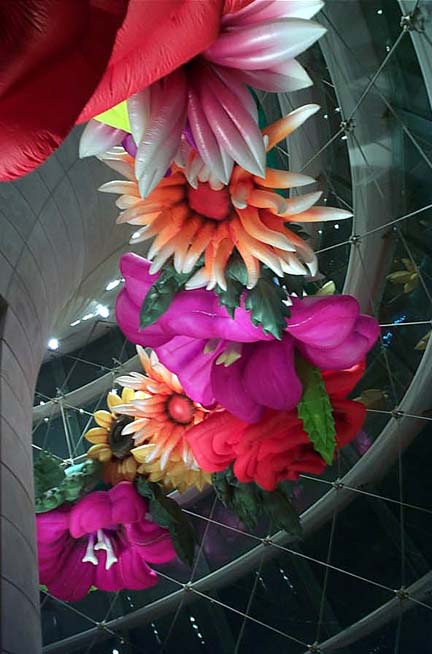 And where would we be without a horse's ass ?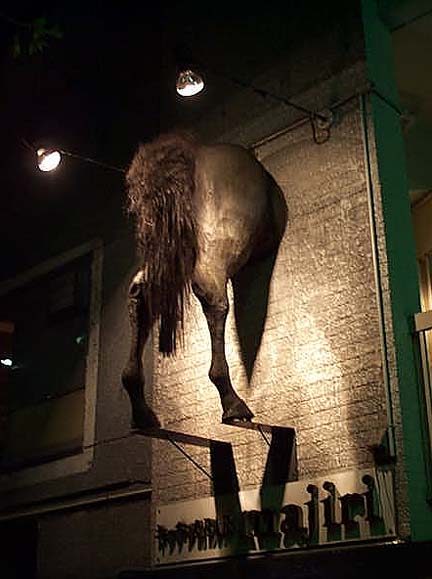 A reminder of the go-go days of Japan - a Lamborghini dealership; very similar to the Silicon Valley bubble of 10 years later.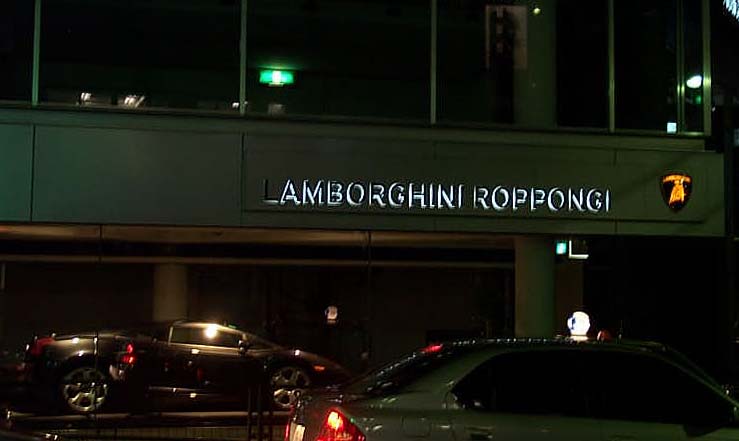 What can I say, as I haven't seen that much White Trash in Japan !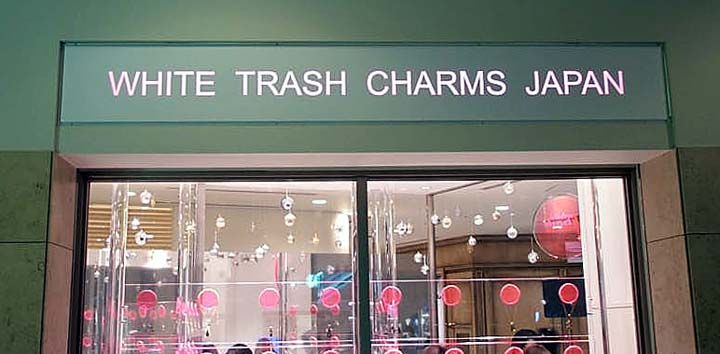 A look up the tree street, neon, lights and all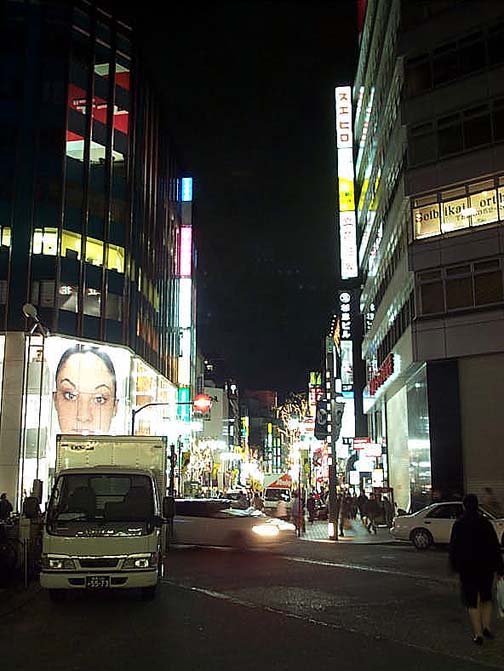 Another amazing view - cell phone cameras are so common
that several people can be seen taking pictures of anything interesting.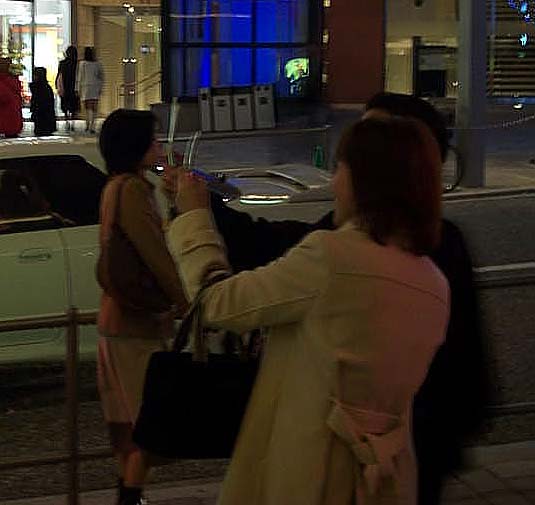 Two girls taking pictures and sending them back and forth to each other.
These are two of at least 20 cell camera takers in this area in 5 minutes.