Tsukiji Fish Market & Akihabara
---
The guide books all say to take your first morning and go to the Tsukiji Fish Market in Tokyo, which handles most of the fresh fish for Tokyo - millions of pounds a week. What a hectic place, though all the action is over by 7 or 8am, as fisherman and buyers meet to auction the best stuff starting at 5am. I almost got hit by a few forklifts.
And yes, the pictures get prettier after these pages !
Here is a central traffic cop - there are several levels and this covers several acres; this is a main intersection - these little buggies are everywhere and going FAST ! Dozens pass by every minute.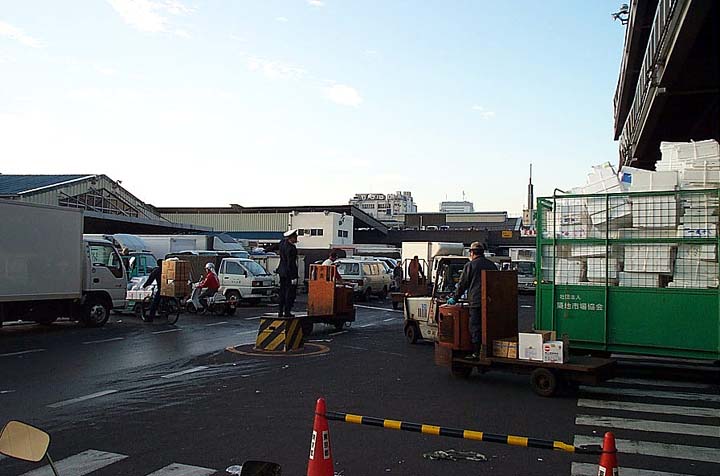 A minor side area after fish is sold, just to give a sense of the volume of fish changing hands. Behind these walls are little sushi shops serving the freshest fish in all the world. Yummy.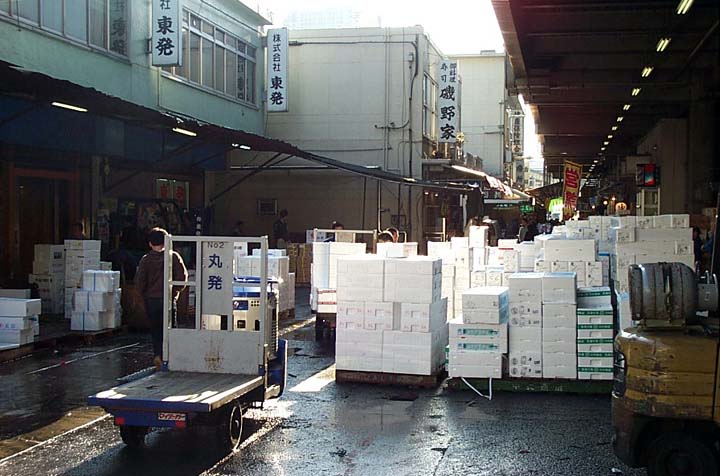 This view was taken later from the river so you an see how large the market is - it's this entire pier, several levels high and a full city block deep. This picture was taken after the market was closed.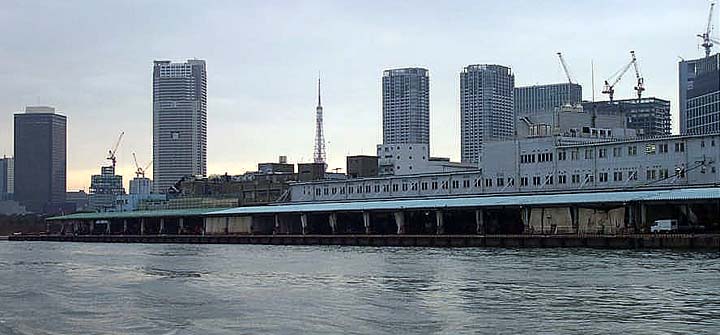 After that, I went to Akiharbara, the Electric City, and center of electronics buying. Unfortunately, it was early and most things were closed. This building shows all the levels of electronics in a typical store.
More big colorful signs of goodies.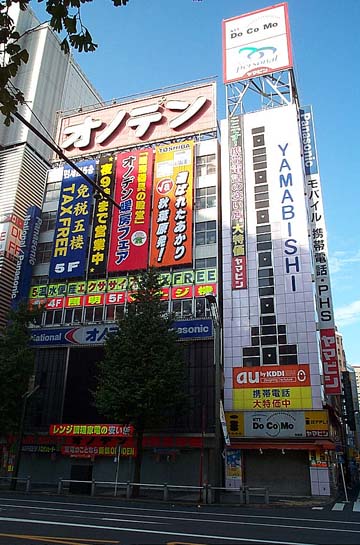 And the little guy - this rather large booth (yes, they get much smaller) just sells wire.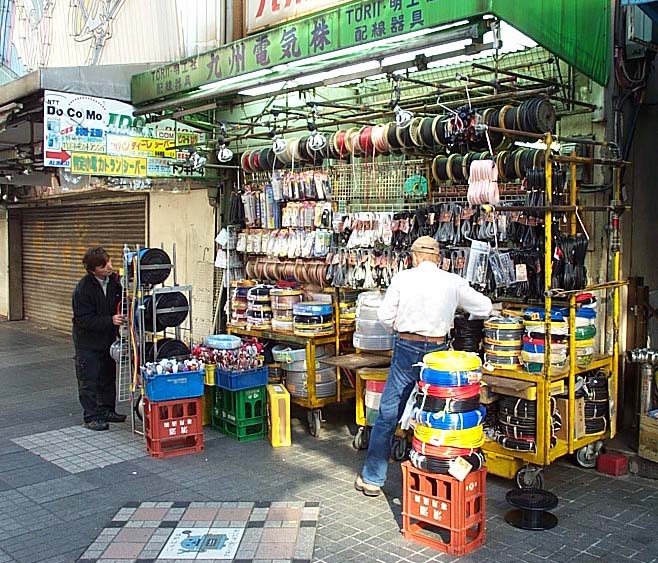 And finally, a typical McDonalds, multi-level and as Japanese to kids as baseball.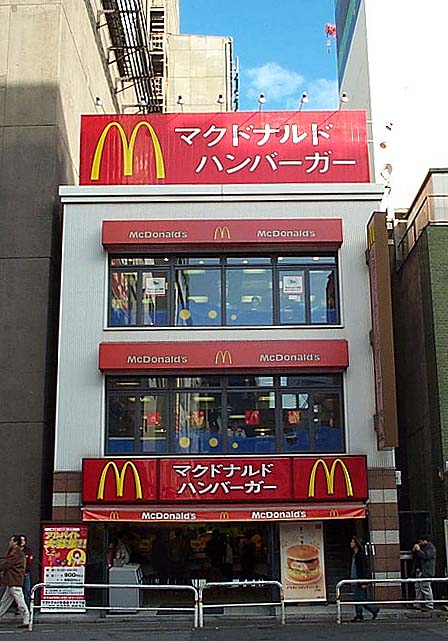 Needless to say, Japan is a bit crowded - here is a typical train station on Saturday.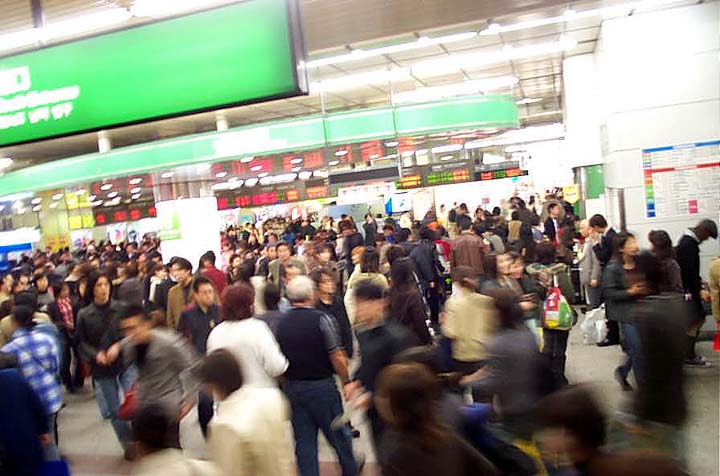 Another view - this and the above image are relatively small stations.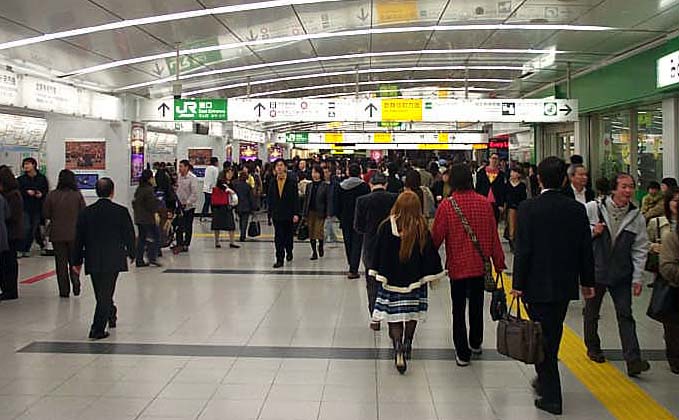 Very interesting subway mural