Around Nara I
---
Nara is the ancient capital of Japan from 710 to 794 - a favorite place to visit, and only 45 minutes from Kyoto by special Nara Express. Also, Nara offers free English tours with a nice Japanese university student, who takes you around and shows you things. My guide was Akiko, here with me and a big red tree.
Nara's park is famous for its deer, which are everywhere and very friendly. Kids often feed them.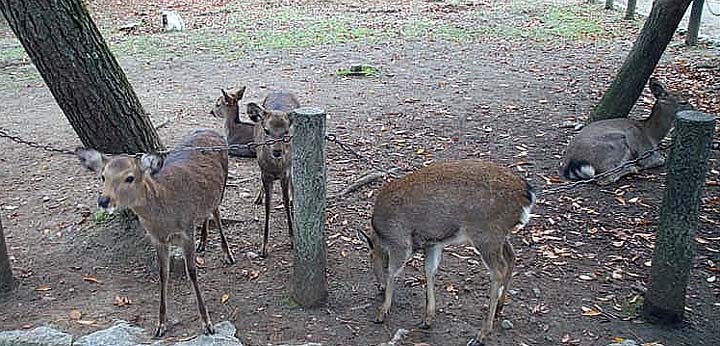 Cute up close.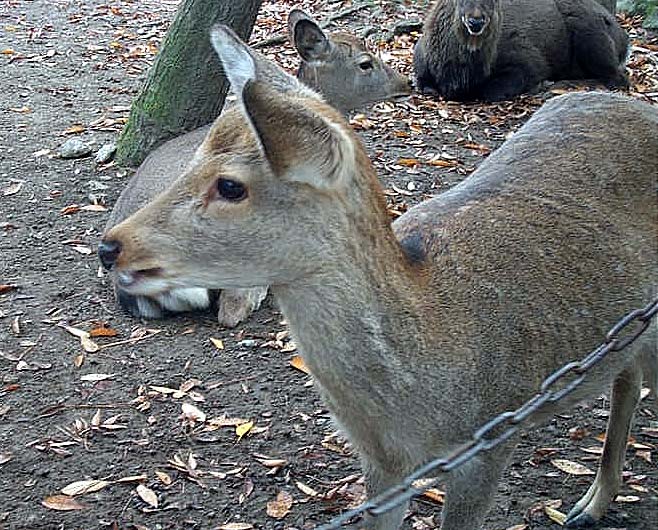 Unusual white albino deer.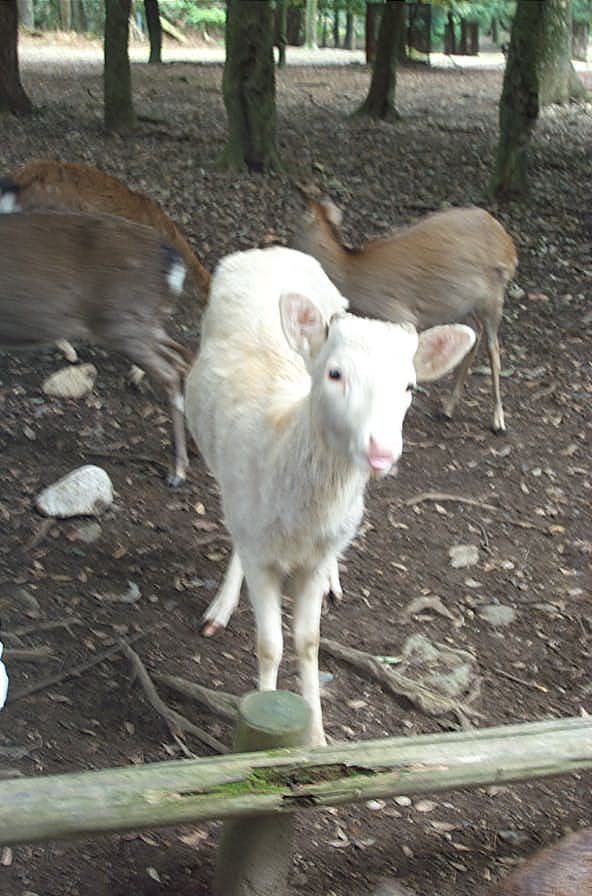 Pretty red leaves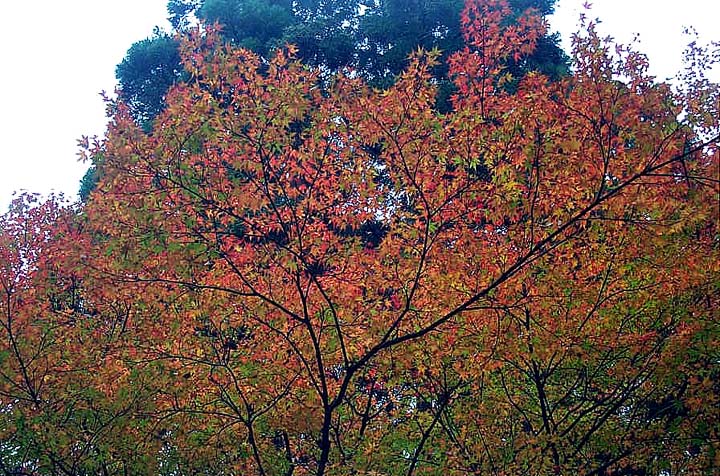 Garden - one of the nicest in Japan
with the far hills as a backdrop
Another child in cute outfit (taken at long range) - These are amazingly beautiful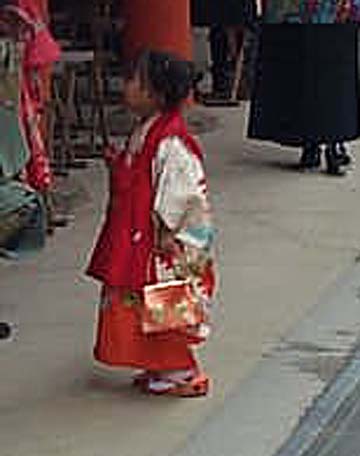 Another long range, but colorful, picture.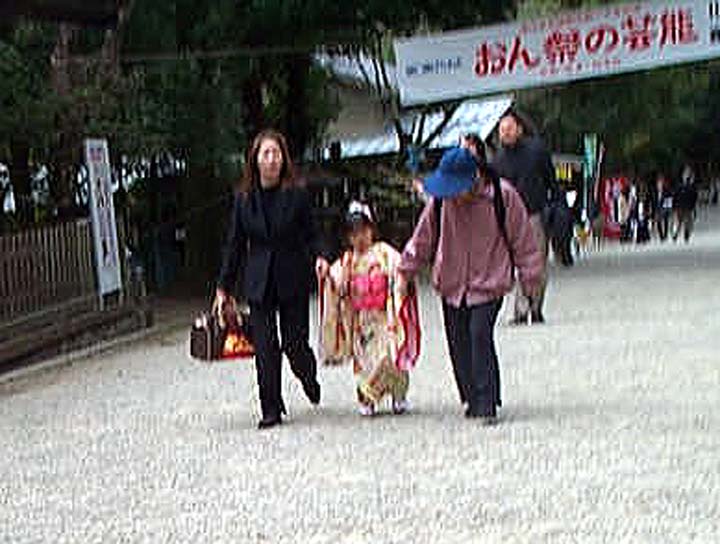 Another view of an colorful adult kimono
Fish
Praying at the shrine by shaking the colorful rope to wake the gods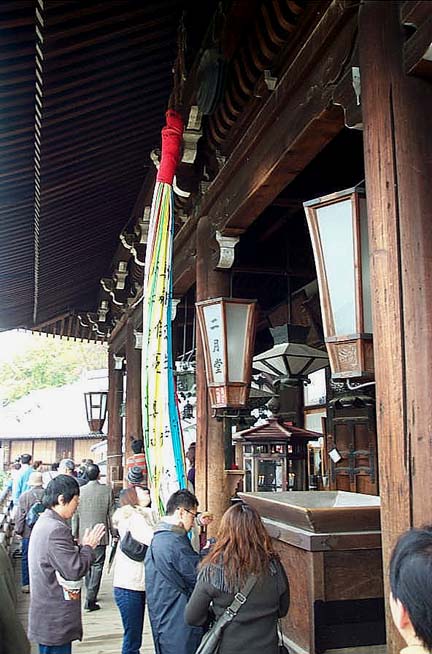 One of the temple guardians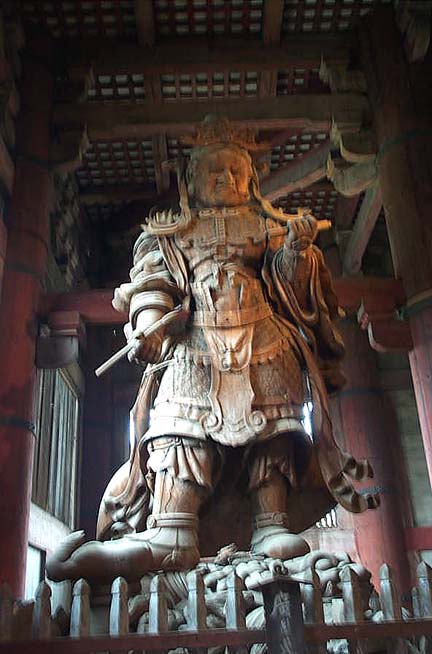 Another guardian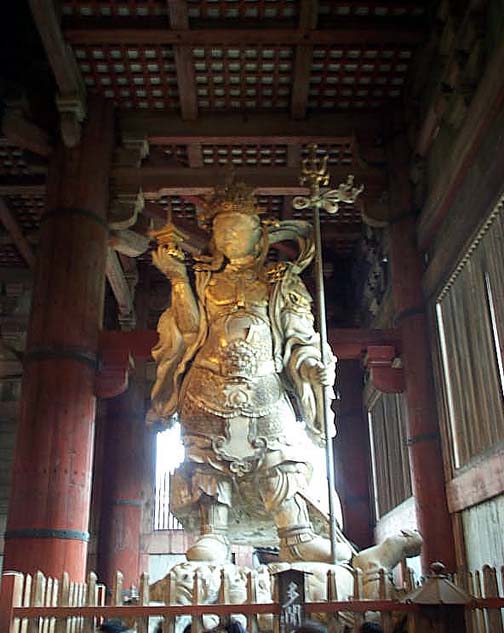 Another big warrior type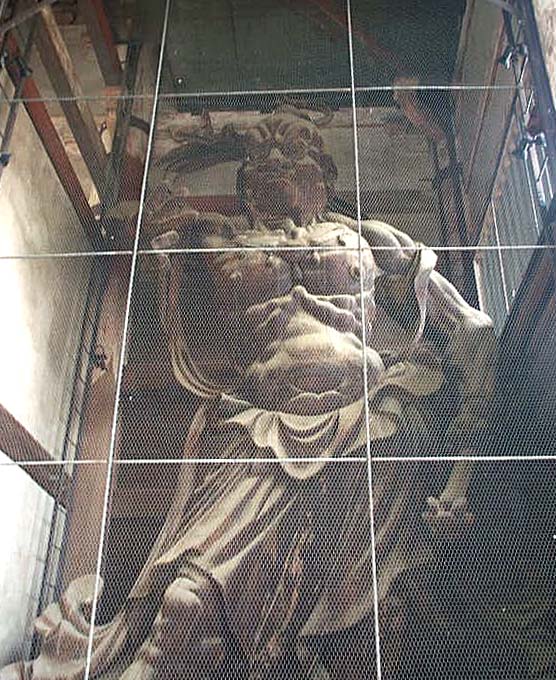 The god of health - you rub the part of him that hurts on you, so his hands and legs are rubbed shiny.
The red covering I believe is to protect him, but also makes him
look like a baby (which are called red kids in Japanese)