Japan - Takaosan Mountain
---
We spent a lovely day taking the train to end of the line to climb Takao mountain, I think the only mountain in Tokyo. This is at the end of the Keio line, in a big park that's mostly for kids, a good weekend outing for families. I'm not sure if Keio built it, but many private rail lines in Japan built destinations at the ends of their lines to get customers to ride the trains - many big city department stores were started this way; to get the rural masses to take the trains to the city to shop.
View of Tokyo from 1800 feet (599.02 meters)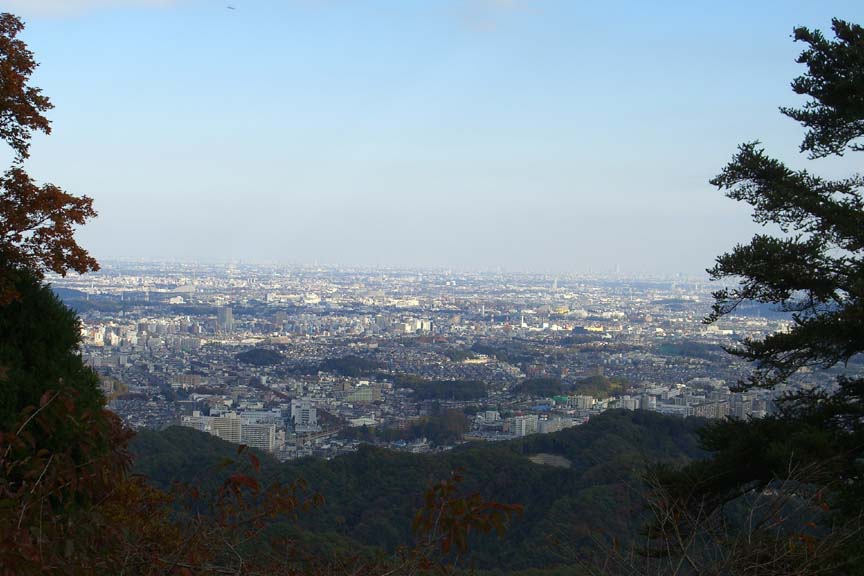 Funky traditional drumming to amuse the crowd and children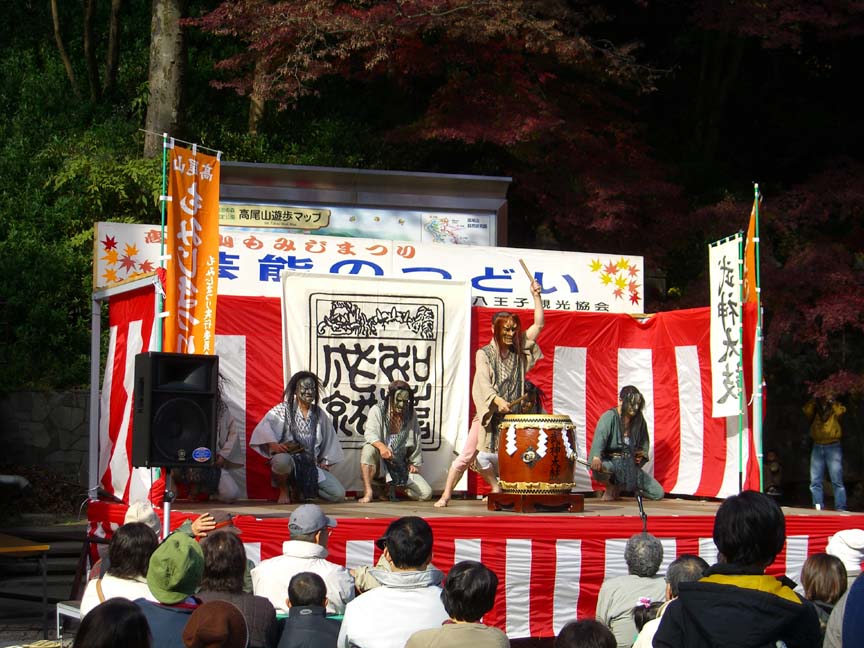 Fish stand - he keeps fish live in the aquarium, then pulls them out to cook vertically on those sticks around a little fire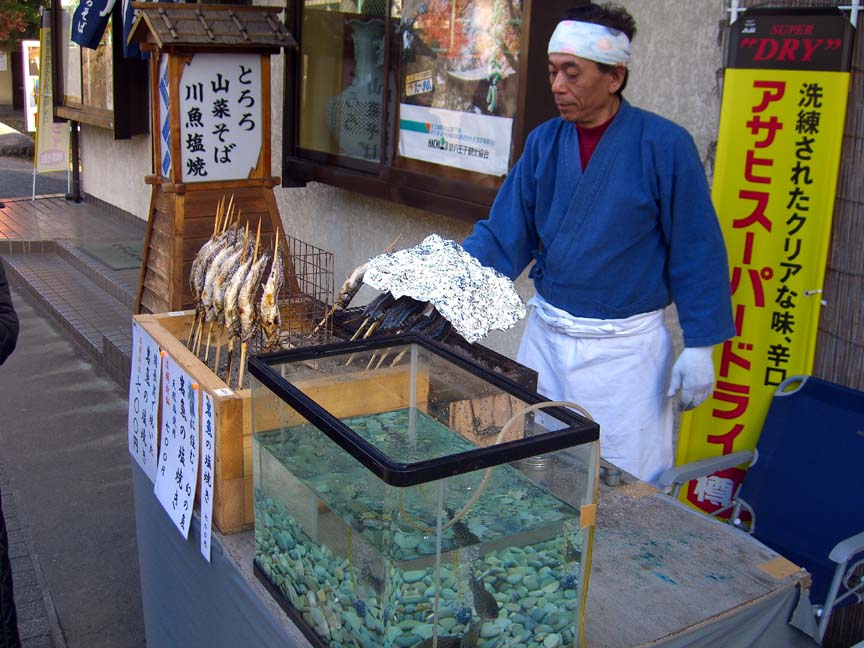 Here I am eating one of his fish - delicious !!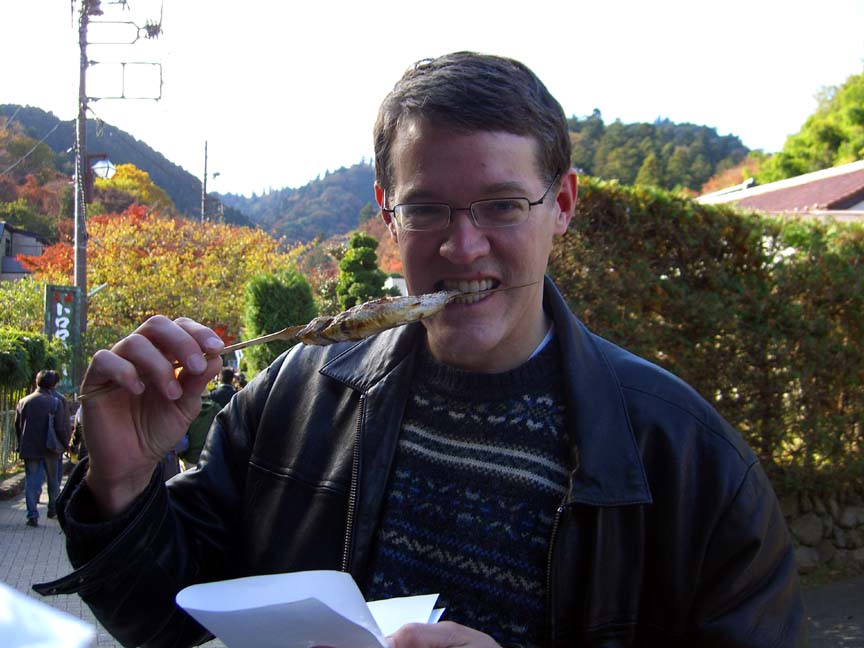 We didn't climb the entire mountain, since you can take this alpine railway about 25% of the way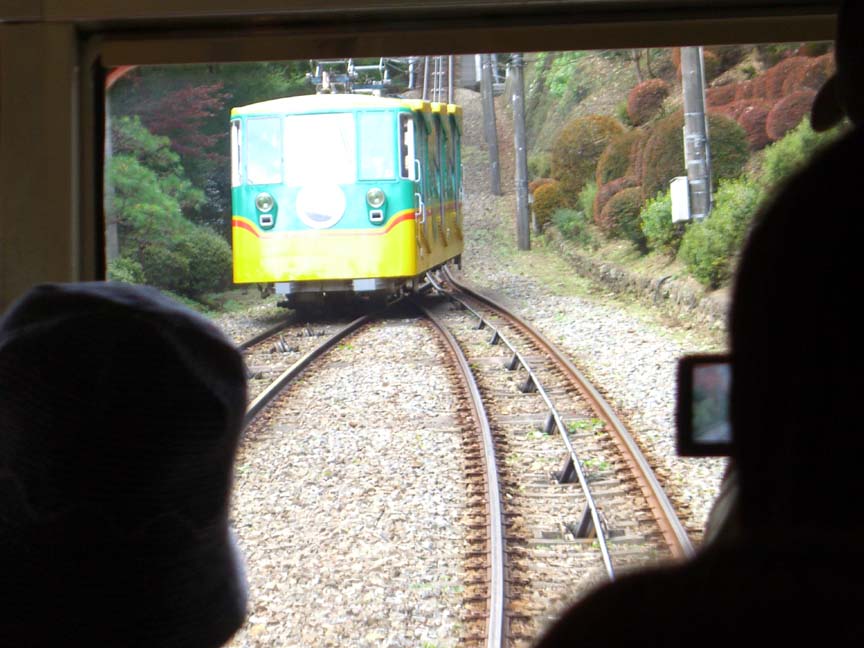 Then you walk up another 1,000 vertical feet, crossing these little bridges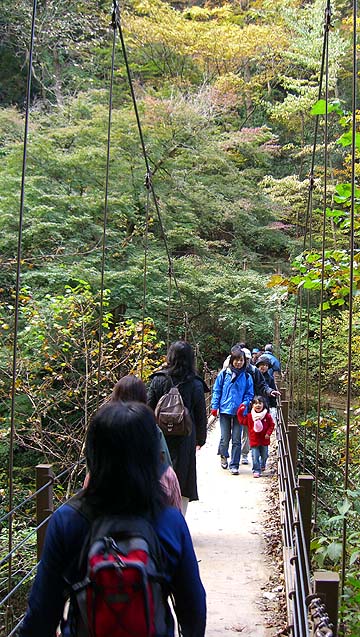 On the way down, we took a path that from the map looked like it was near a stream; we didn't realize it was IN the stream !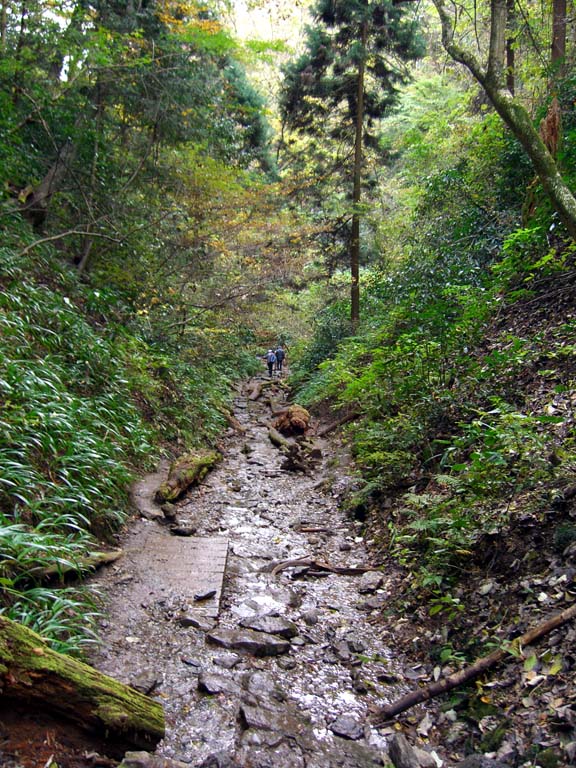 The trees were lovely, in full color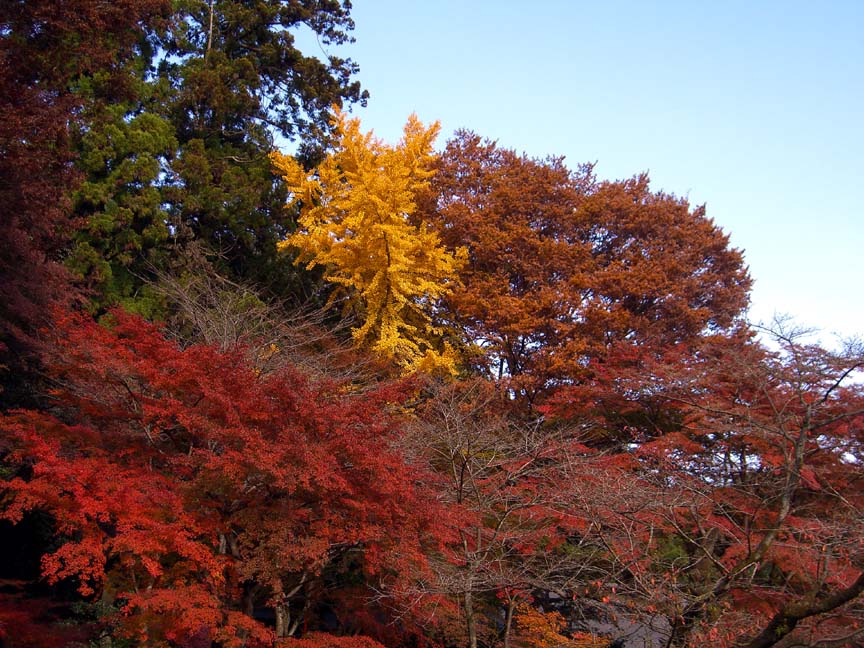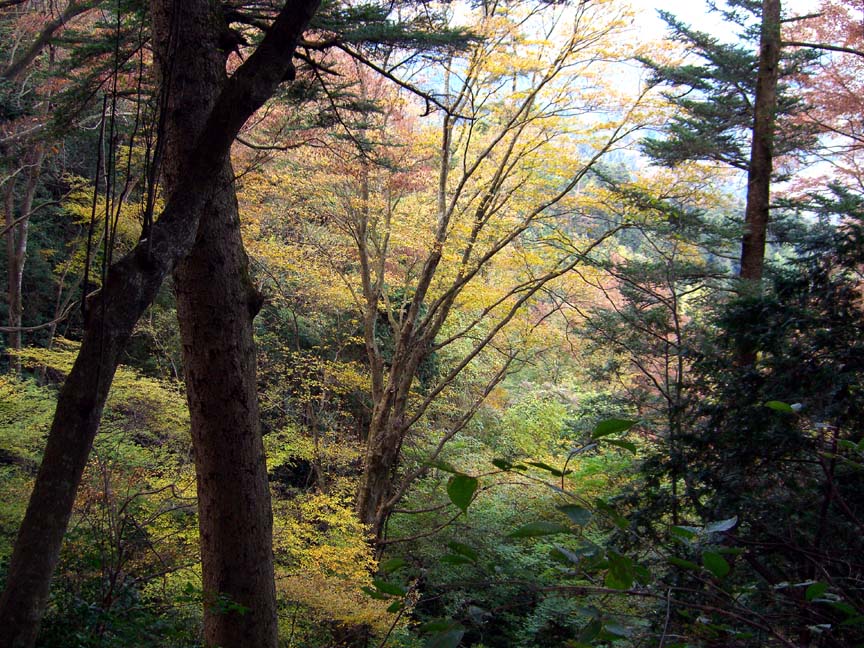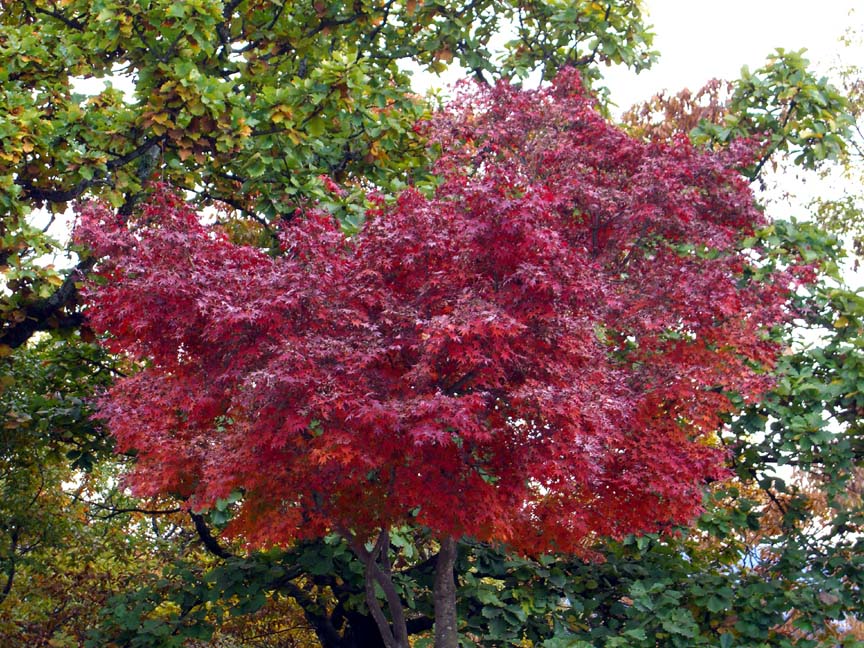 An old shrine (?) along the way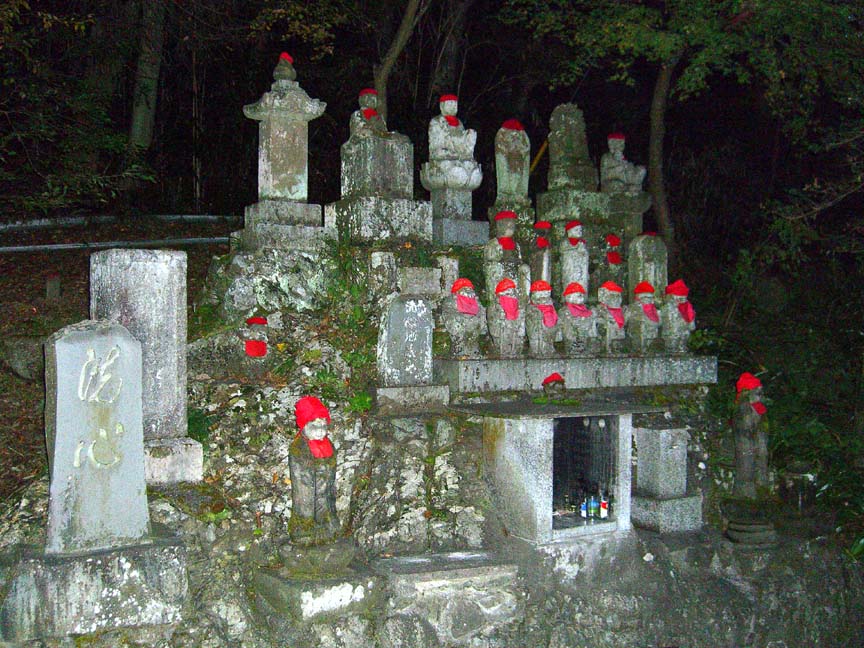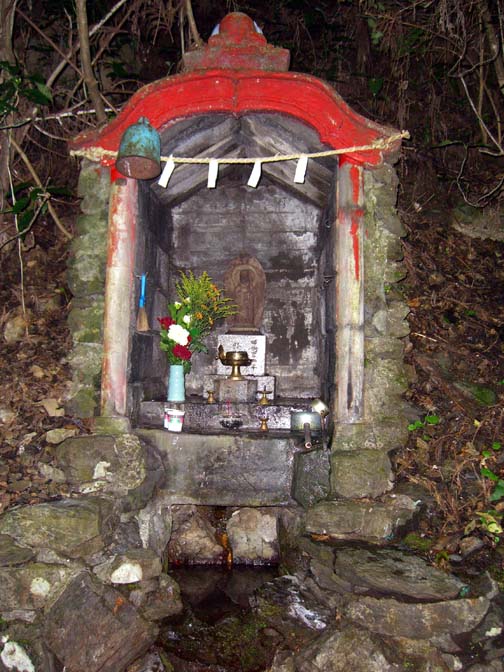 Another view of the city's outskirts - with a nice yellow ribbon of color