Japan - Buildings
---
Contrast in buildings - back building is Shiodome, the front is a rebuilt version of the first train station in Tokyo (or Japan),
dating to the 1870s when the U.S. and Europe supplied the first trains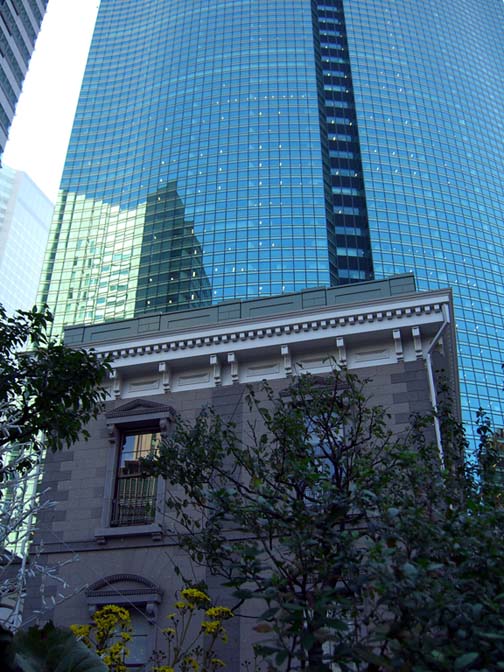 The Akasaka Prince Hotel on a clear and lovely day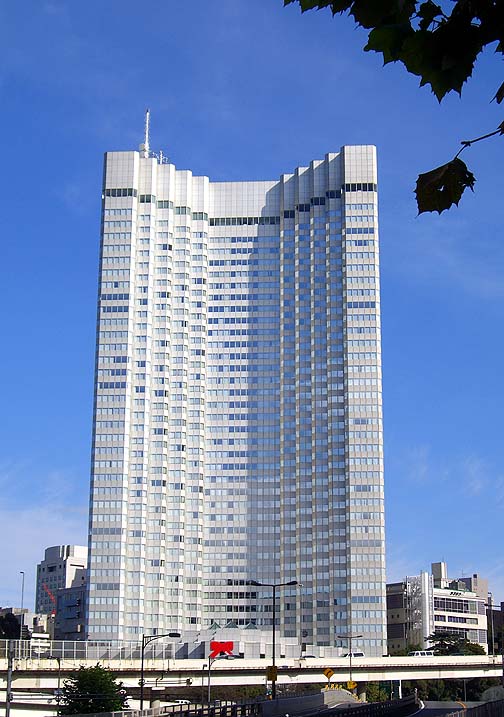 Interesting building - three main trunks and exterior skeleton; very cool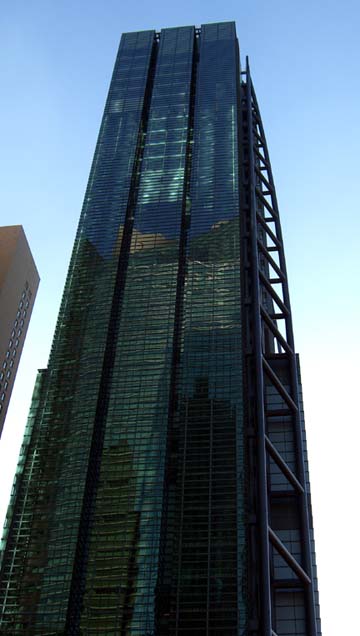 And another (at Shinodome); lots and lots of glass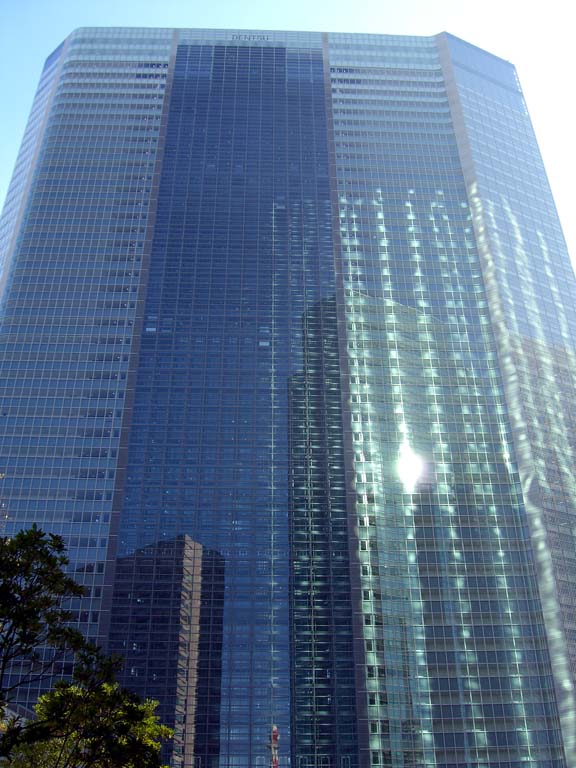 Nice little building with odd top, but surrounded by nice trees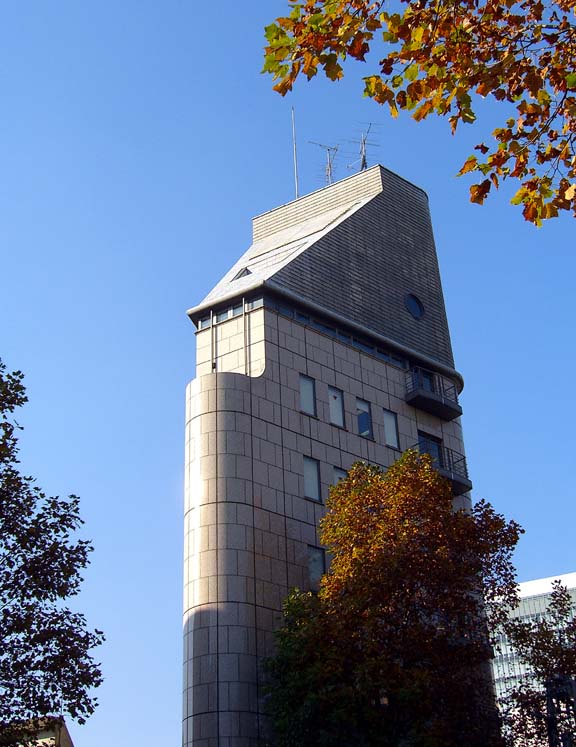 View from hotel - this is Akasaka Mitsuke; mixed residential and commercial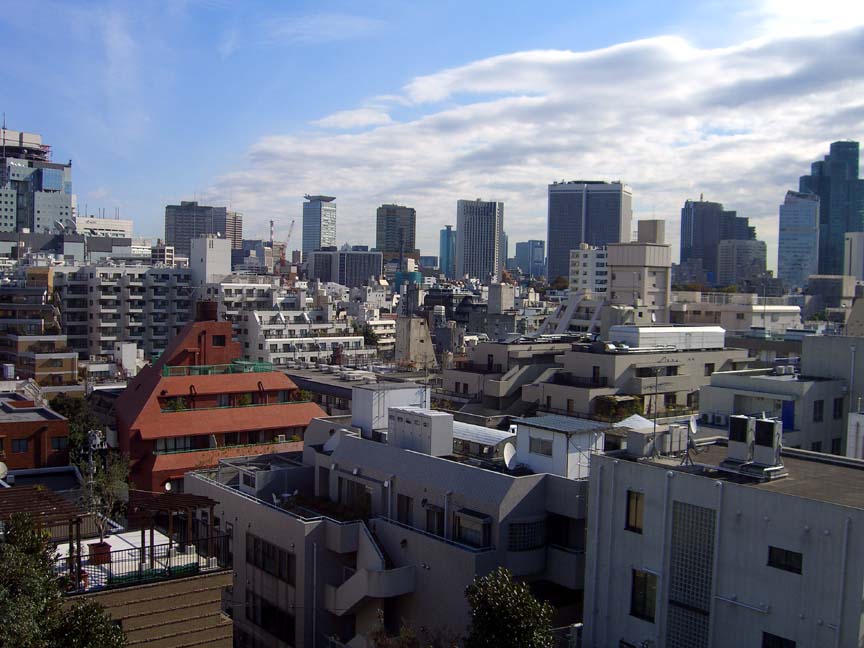 Tokyo at night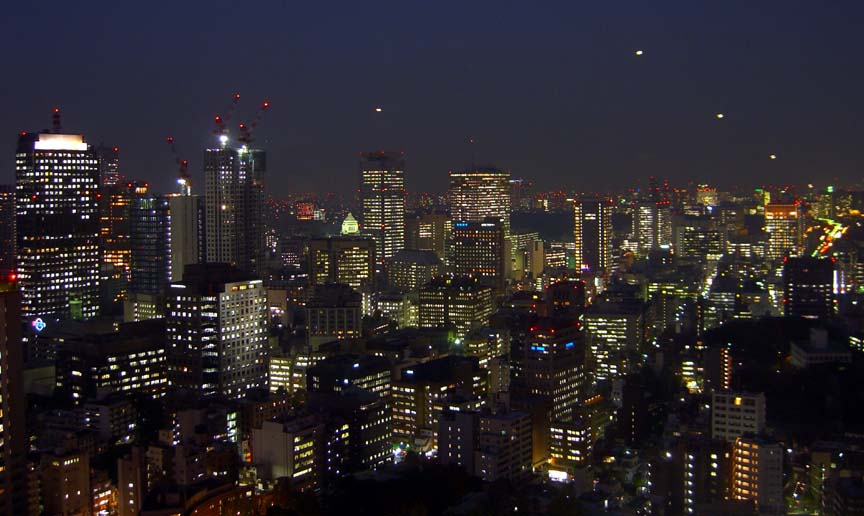 Another view from Tokyo Tower; note cluster of light up signs in the center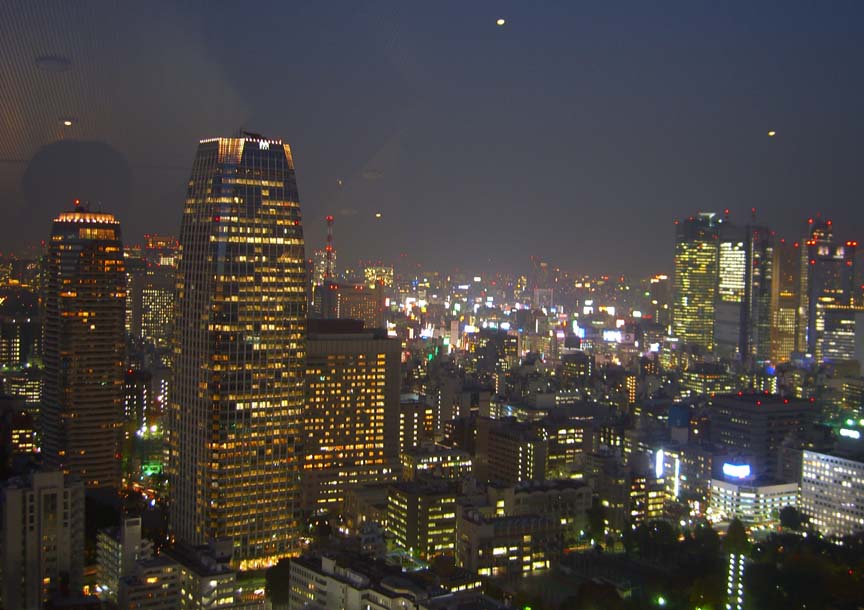 A typical large intersection, with lots of color, neon, etc.
Empire State Building look-a-like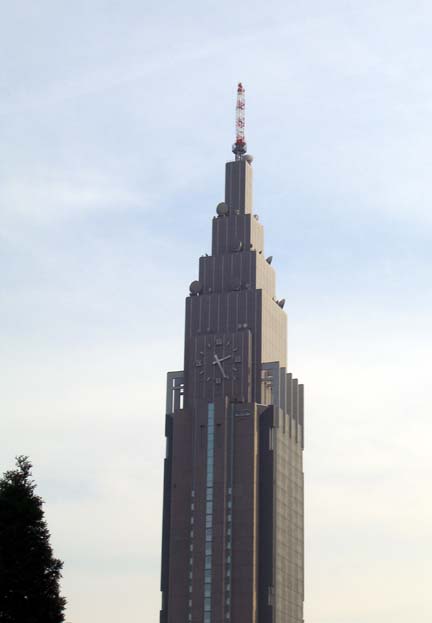 Ex-patriot apartment building - I've been up there, 3000 square foot places, huge for Tokyo
Only affordable with an ex-pat package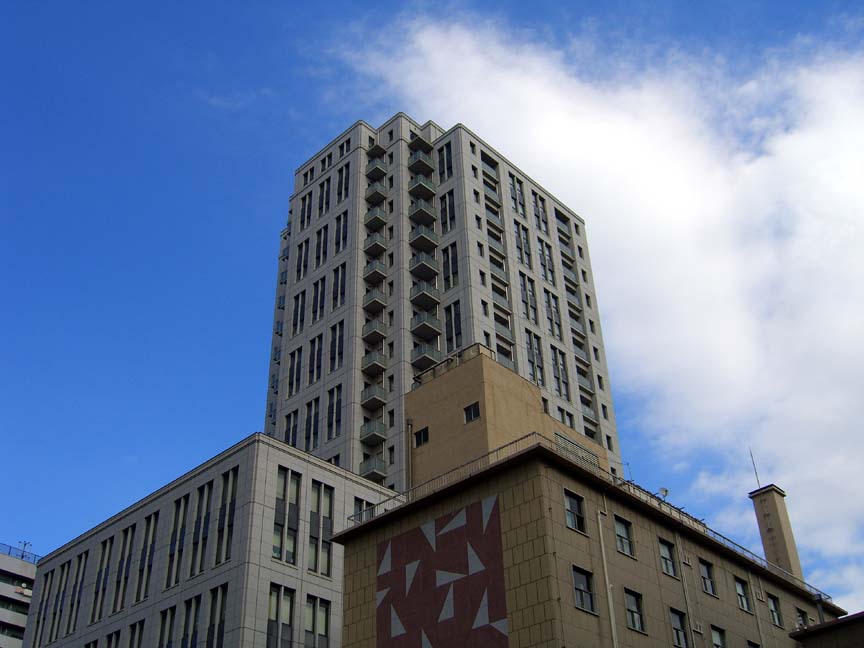 Twilight view from Tokyo Tower - Roppongi Hills Mori Tower on the left and new complex under construction on the right.
My hotel in between them, about 1km further away.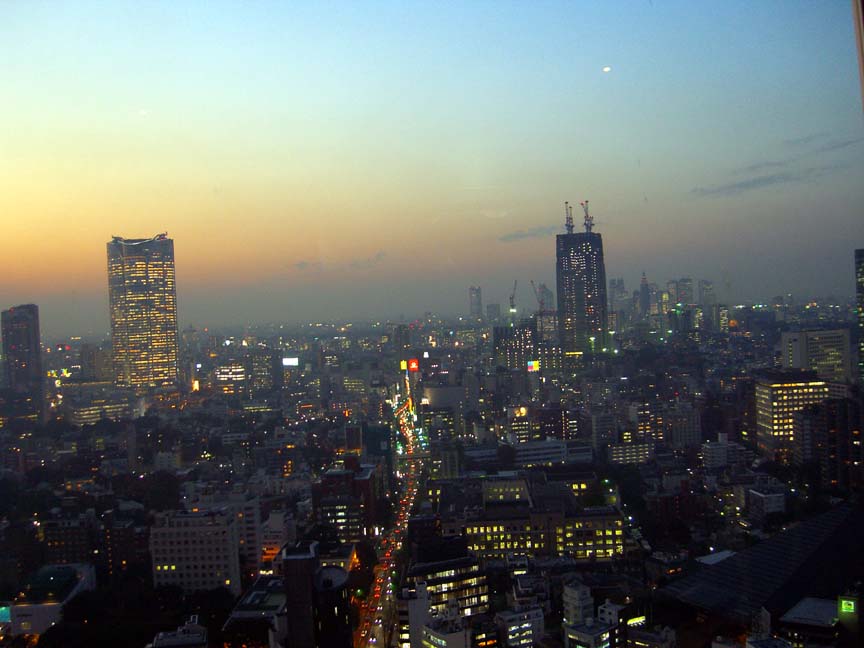 Close-up Mori Tower at twilight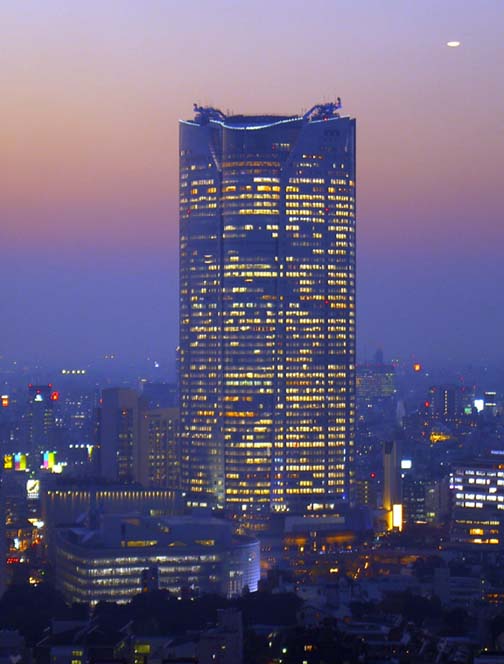 Shiodome looking straight up
Another pretty white building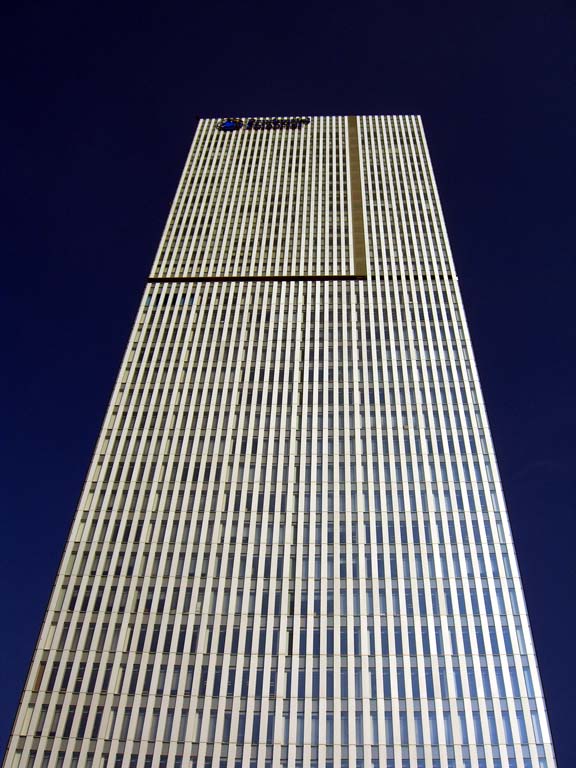 Roppongi Hills Apartment Tower - Lovely color in the bright sun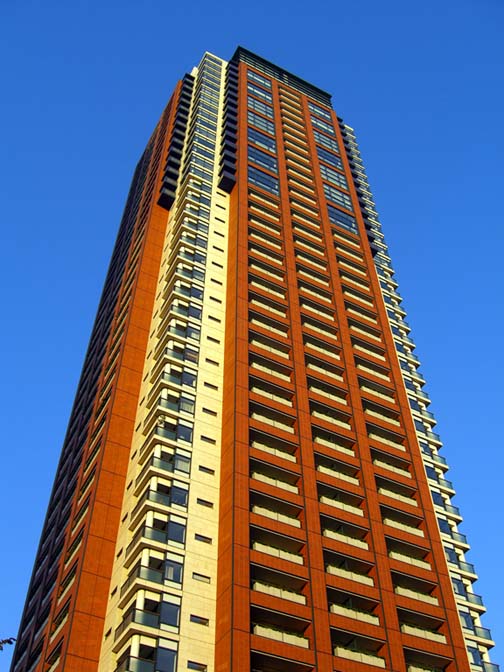 Church in Roppongi Hills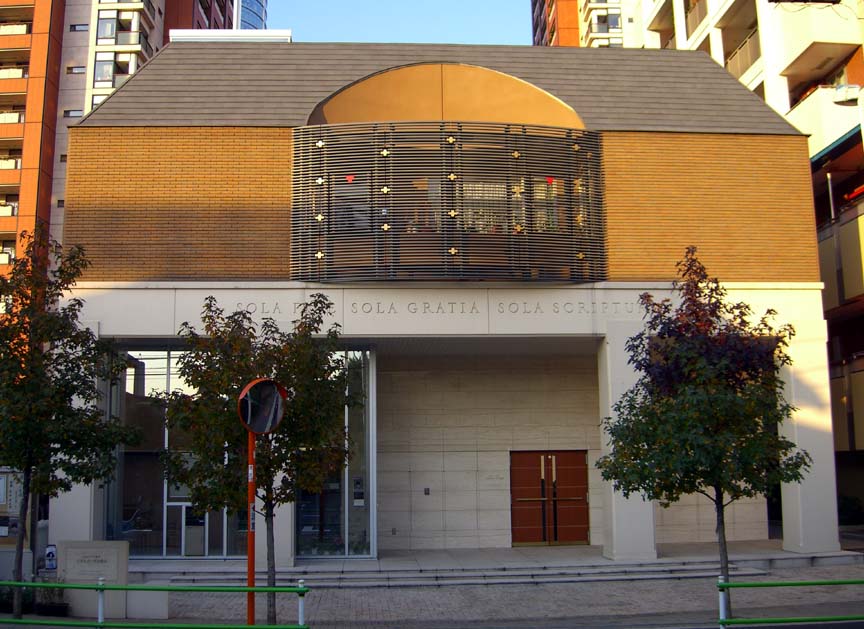 Inside the tiny church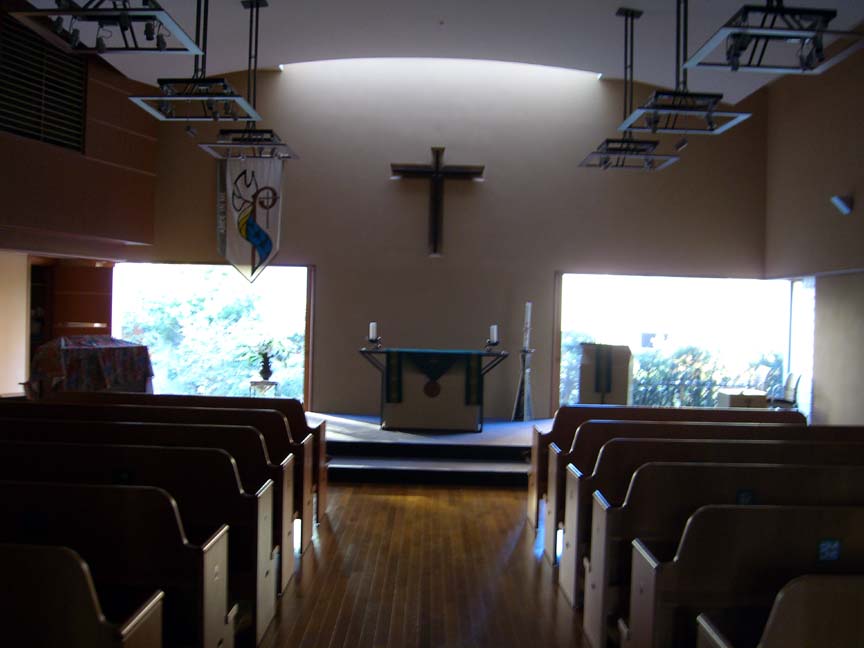 View of Rainbow Bridge to O-Daiba