Shanghai - Urban Planning Museum & Buildings
---
Shanghai has interesting architecture and a full museum about urban planning.
This is the main lobby, with a mosaic sculpture with all of the city's main buildings - can you find them all ?
The Pearl tower, World Financial Center, Jin Mao Tower, bridge, Bund, and many others, along with the Museum itself.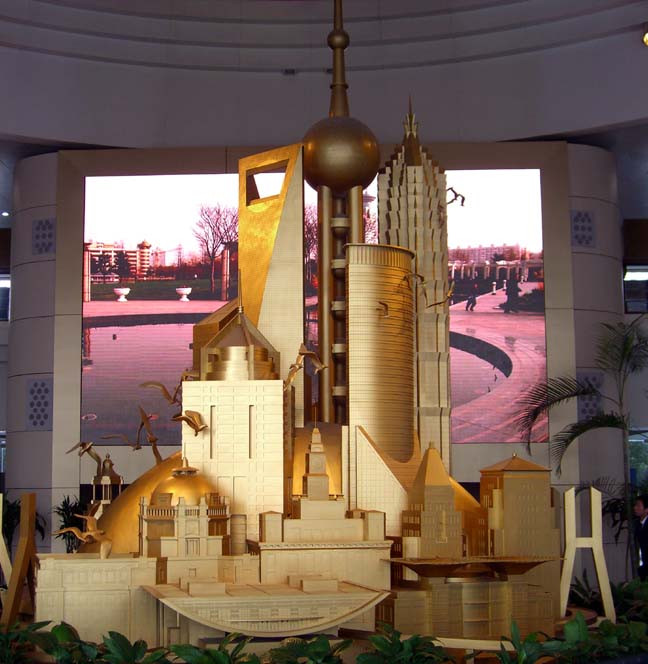 Shanghai's motto for the 2010 World Expo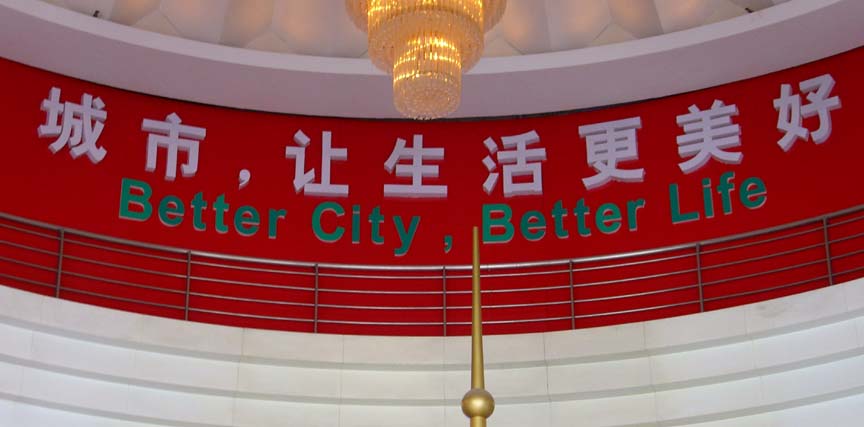 Image of the waterfront in the 1940s - the buildings remain unchanged today.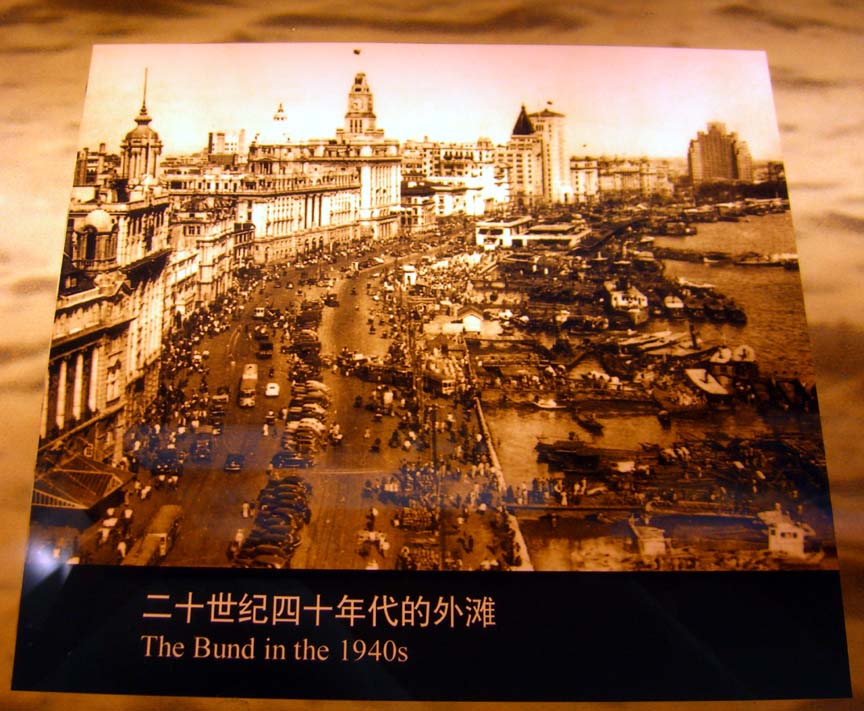 A scale model of the entire city - this was very impressive, and about an acre in size.
Every single building in this city of 15 million is in this model !
This image is from above, with the river and Pearl Tower in the center. That's Pu Xi (West of the River) at the bottom, and Pu Dong (East of the River) at the top.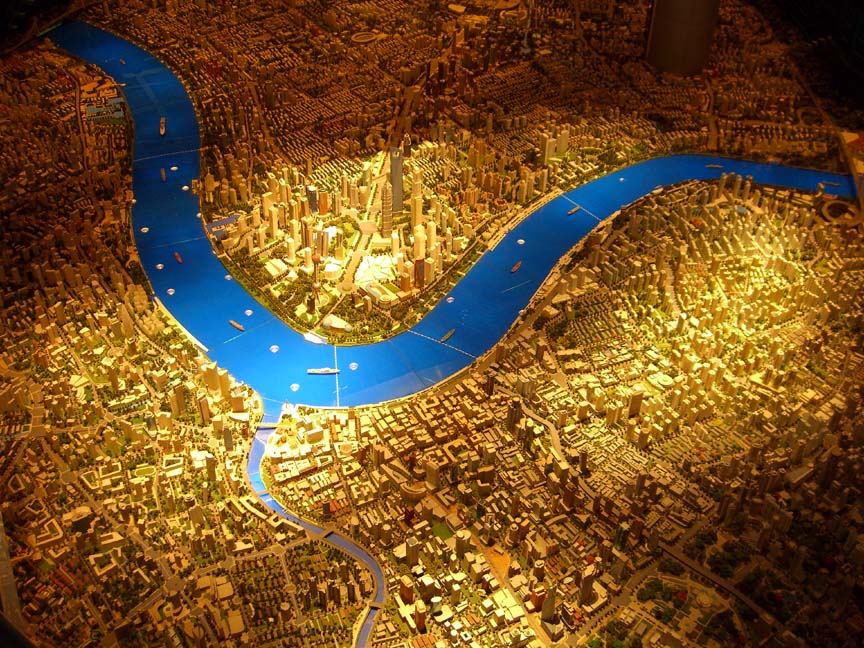 Another view directly looking at Pu Dong and the Pearl Tower. Note the tallest two buildings do not yet exist. The one with the big whole will be the world's tallest when it's done in a few years.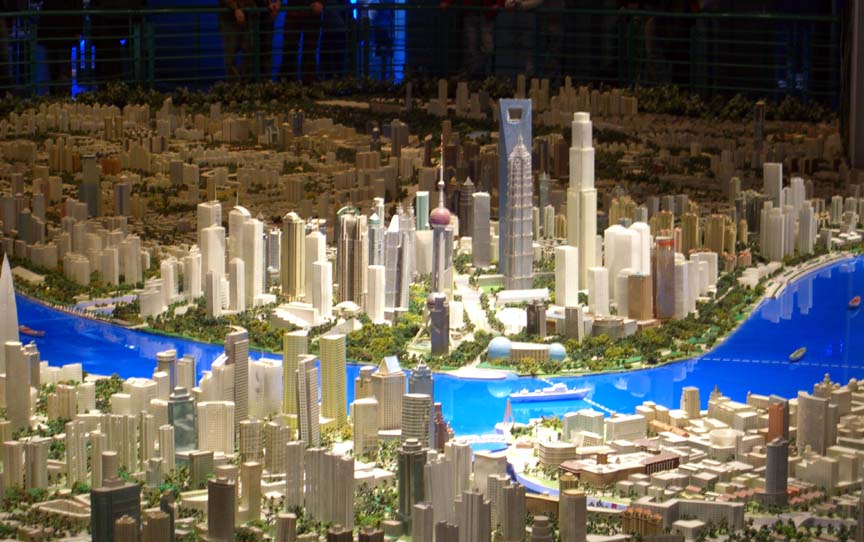 A look at the detail of a housing area in North East Shanghai.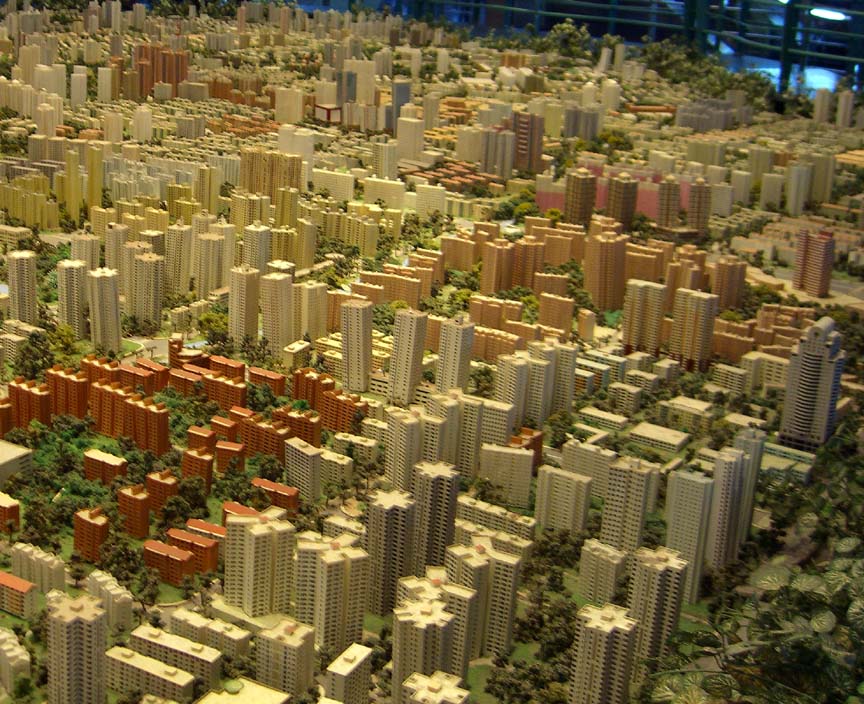 Looking east at Pu Xi, the heart of Shanghai (the far side of the river). That is the bund in center right on the other side of the river.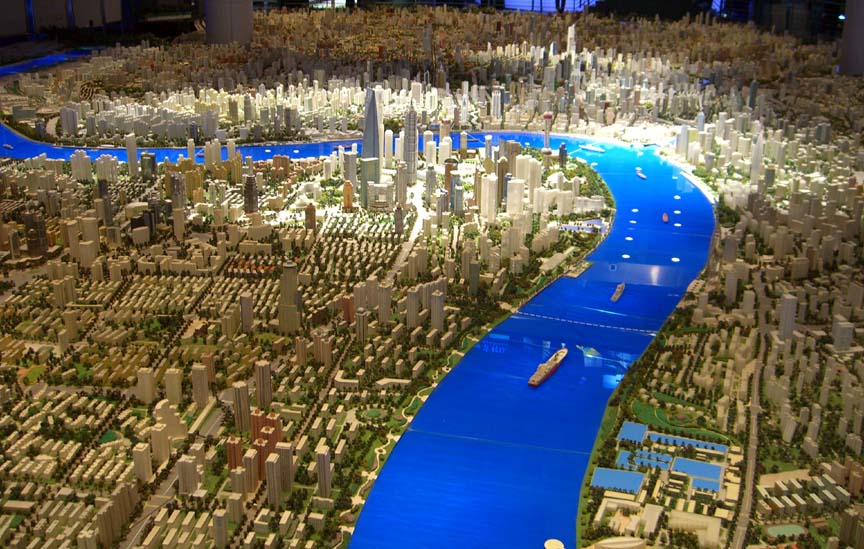 Me in the museum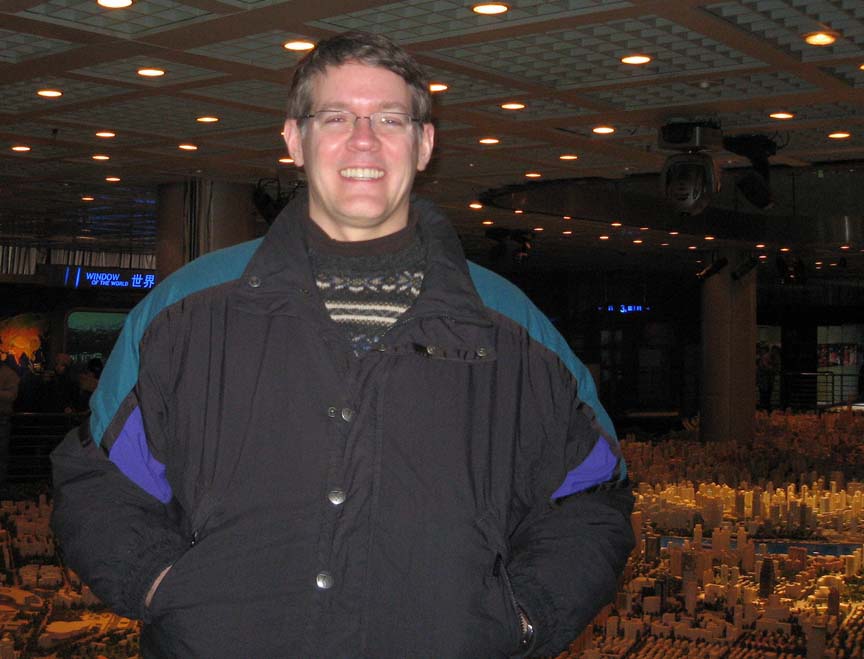 This is the building in which the Chinese Communist Party was founded - where Mao and others met starting in 1921.
Today it's a national museum, though it's part of XinTianDi, the hottest commercial and very un-communist development in Shanghai.
Further, I thought it interesting that the toilets/sinks in the bathroom were Japanese and the hand dryers American.
What would Mao say?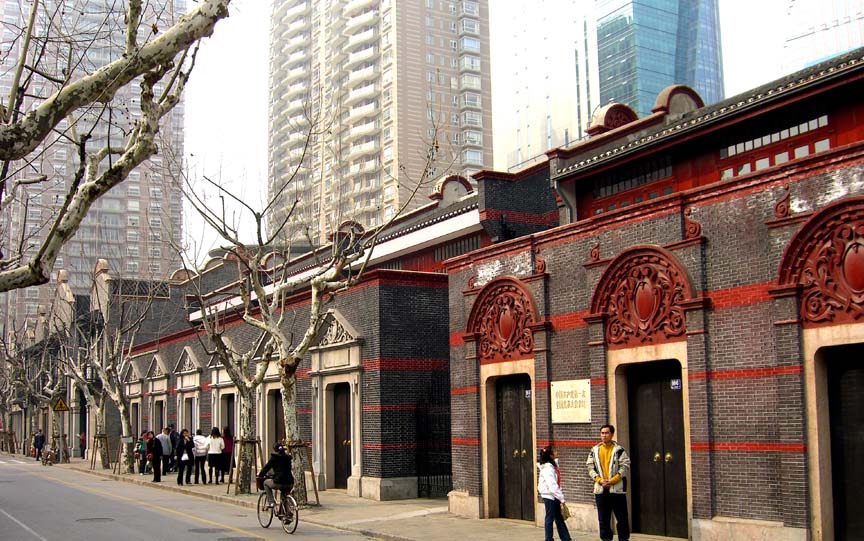 Lobby of the museum - unfortunately you can't take pictures inside the exhibits, but there is a great full-scale replica of the first meeting, with a young Mao standing energetically standing around a table with other men, plotting the future - it's quite a powerful scene. The actual room they met in is just downstairs.
Old building at Jiao Tong University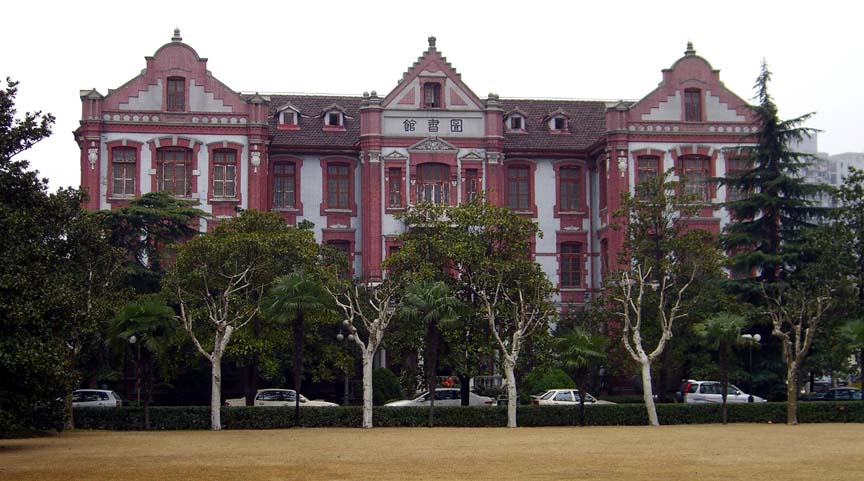 I couldn't figure out why these buildings looked so odd at night, with little slivers of light at the windows; then it dawned on me that they have shades, something you don't see in the West. They are saving energy !
Don't say the Chinese don't pay attention to this stuf.