China 2006 - Shanghai Zhujiajiao I
---
The very interesting water town of Zhujiajiao is in surburban Shanghai, with 1700 years of history and full of well-preserved Ming and Qing architecture. Here is Yinan with the prettiest part of town.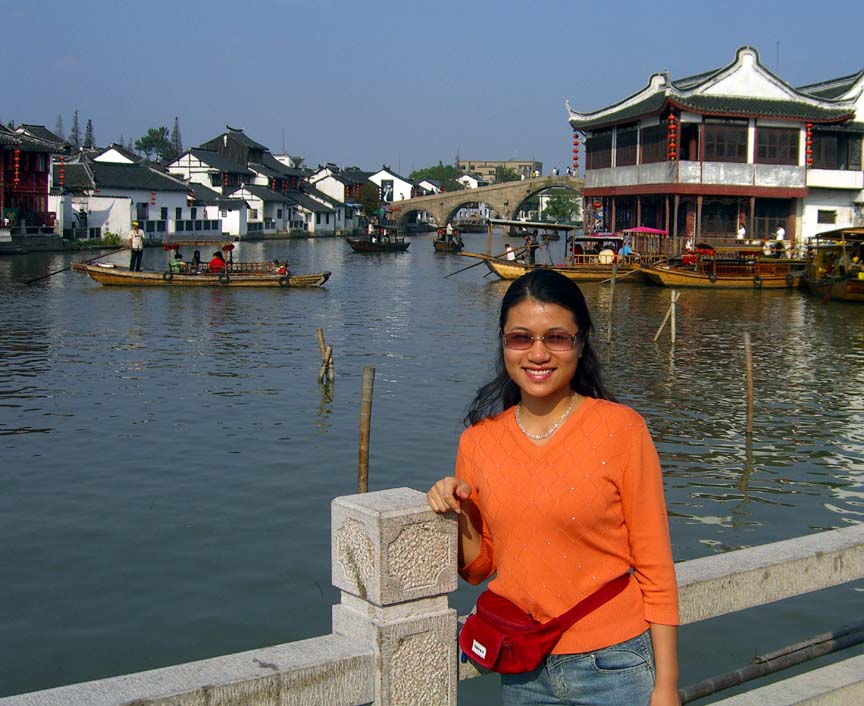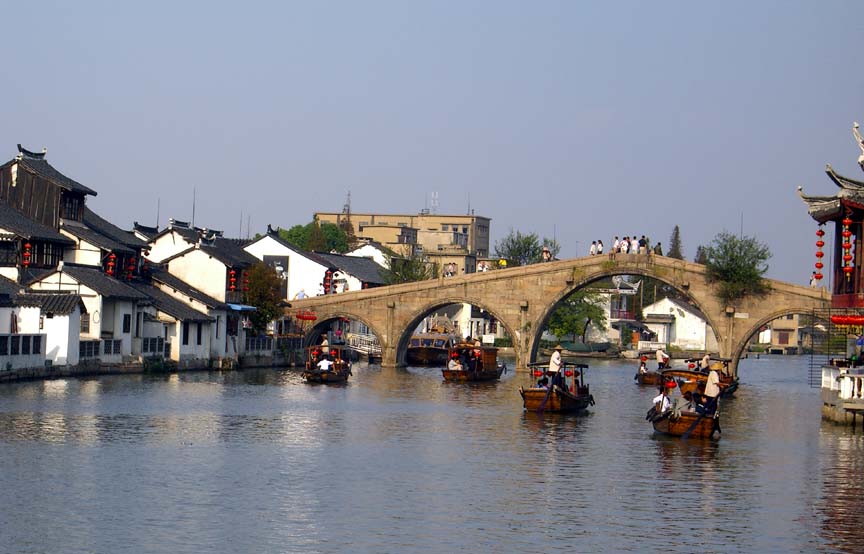 Classic bridges & boats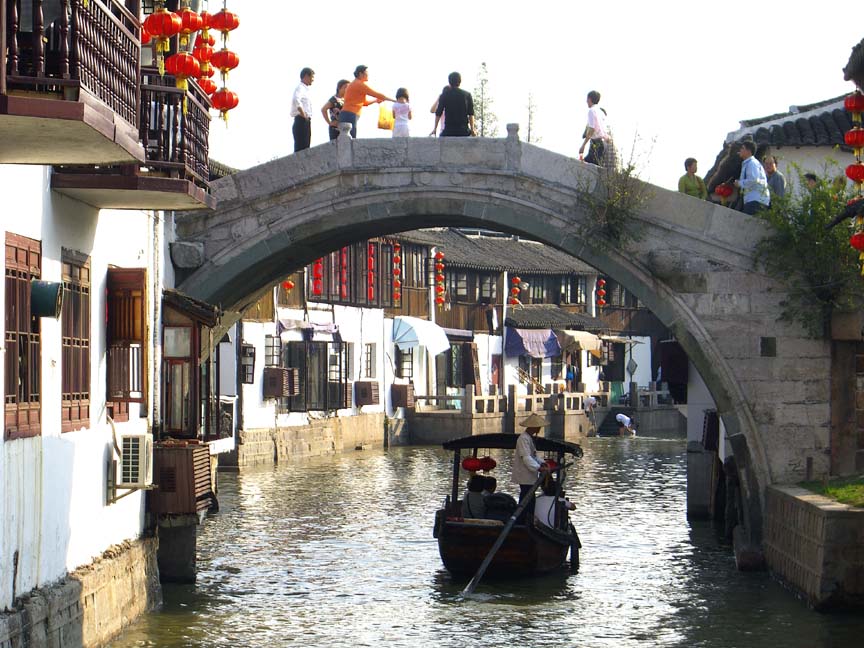 Buildings along the canals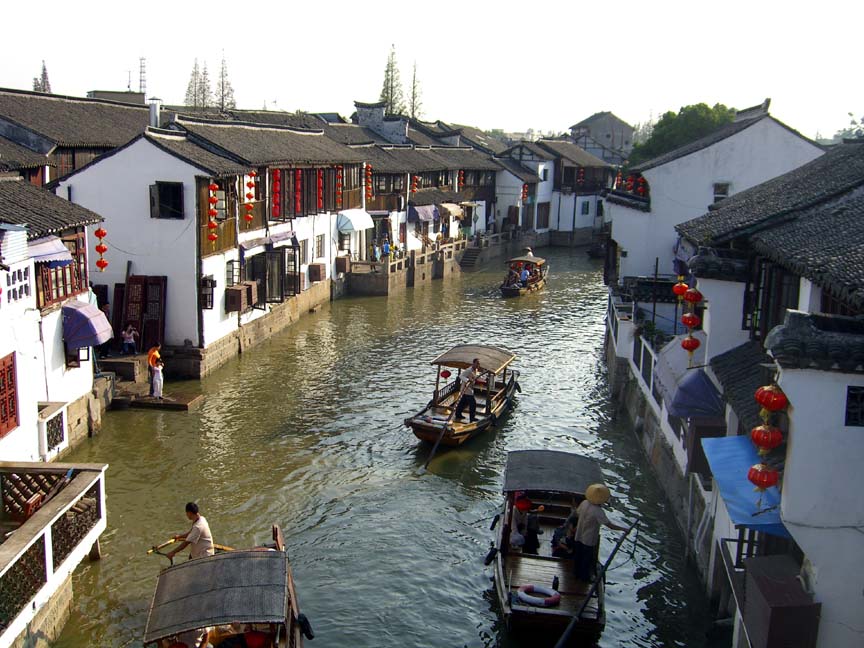 with some greenery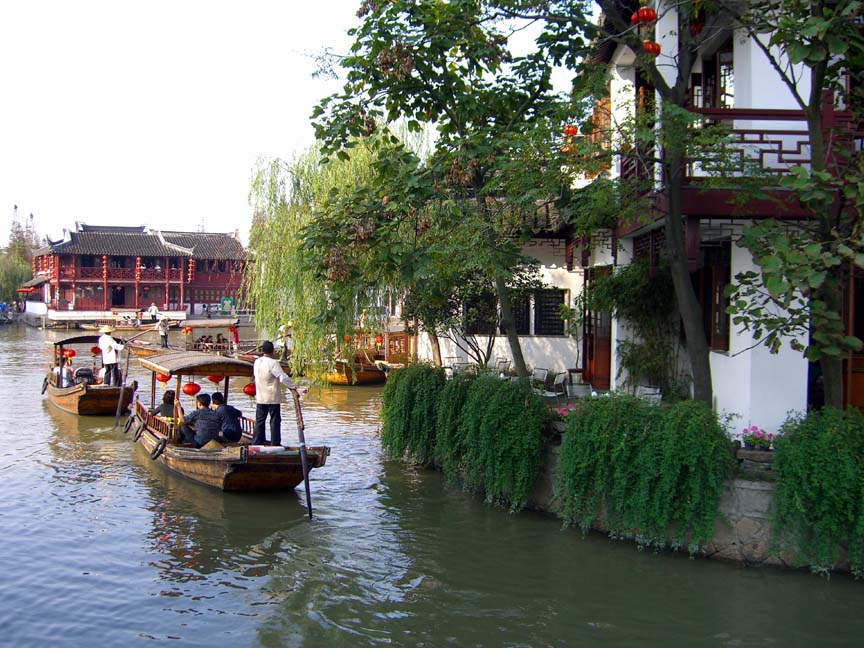 and restaurants - it was crab season and nice weather, so everyone was eating outside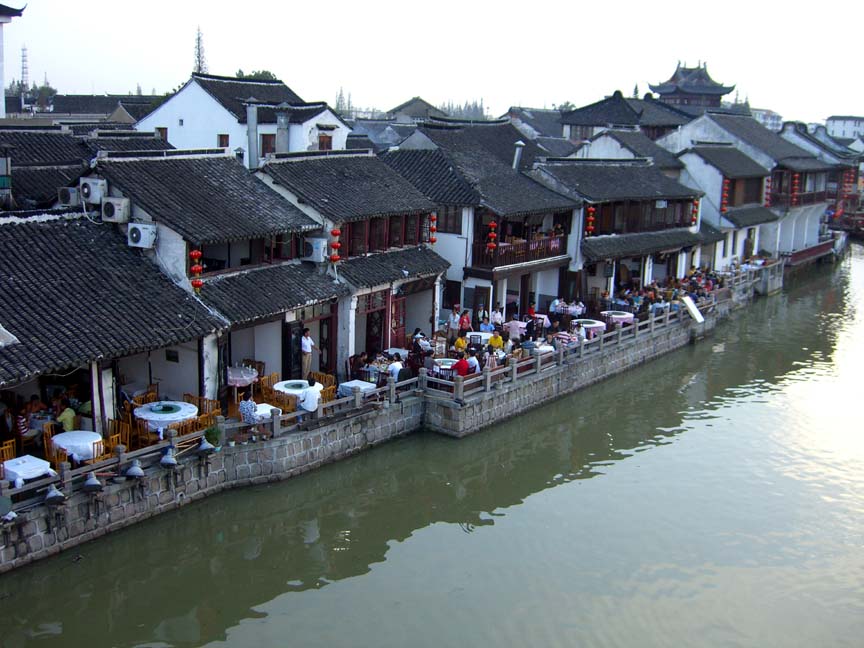 Four-way water intersection. I never figured out what the yellow men/boat was for.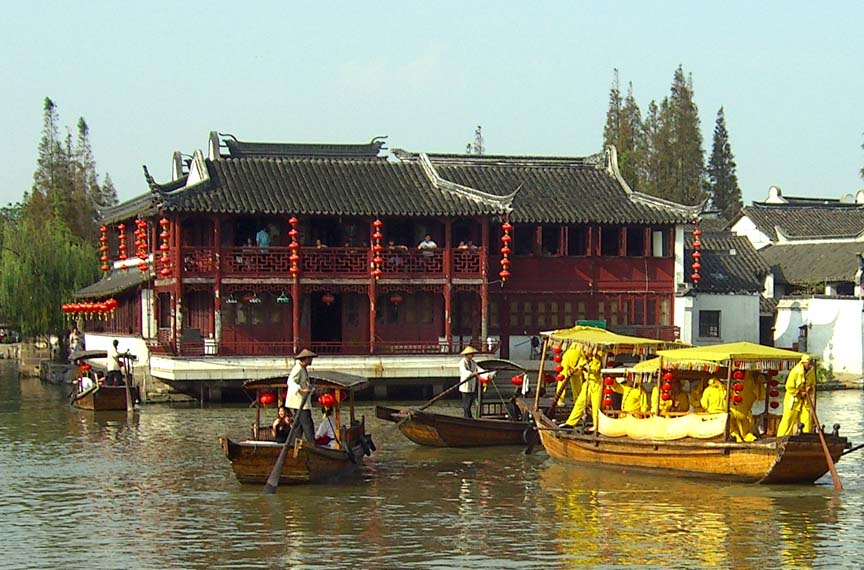 Looks calm & peaceful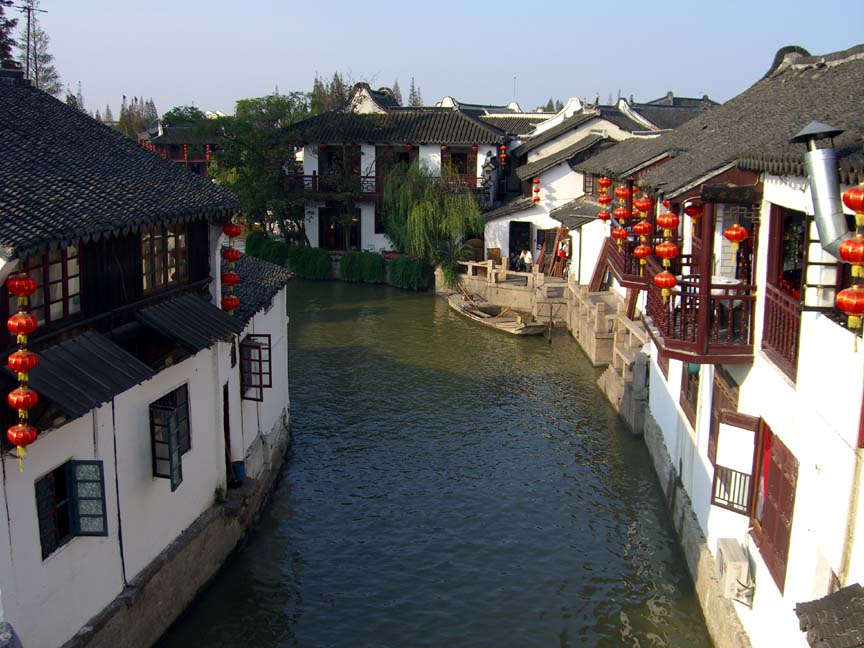 Complete with temple at the river junction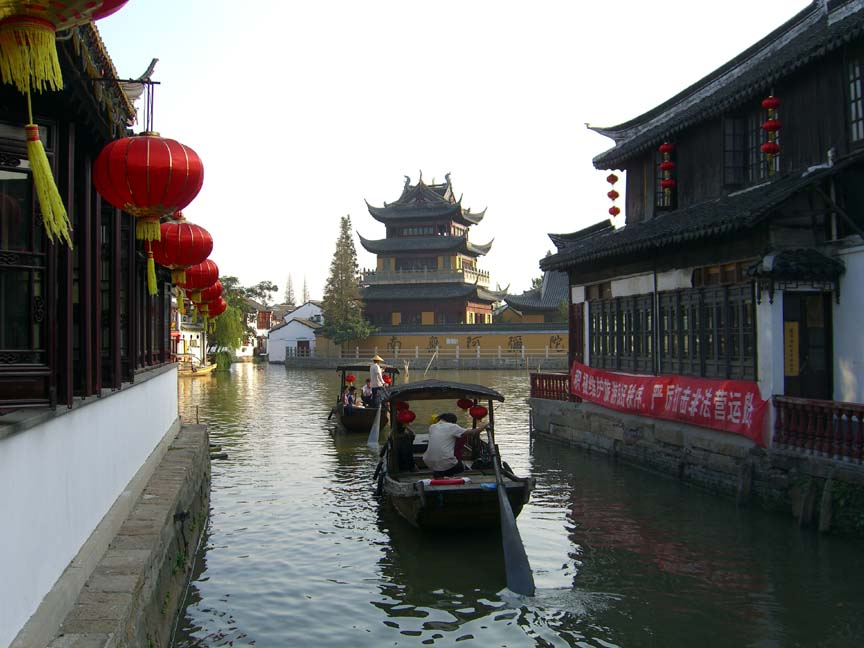 Plenty of classic bridges (which are pretty steep to walk over)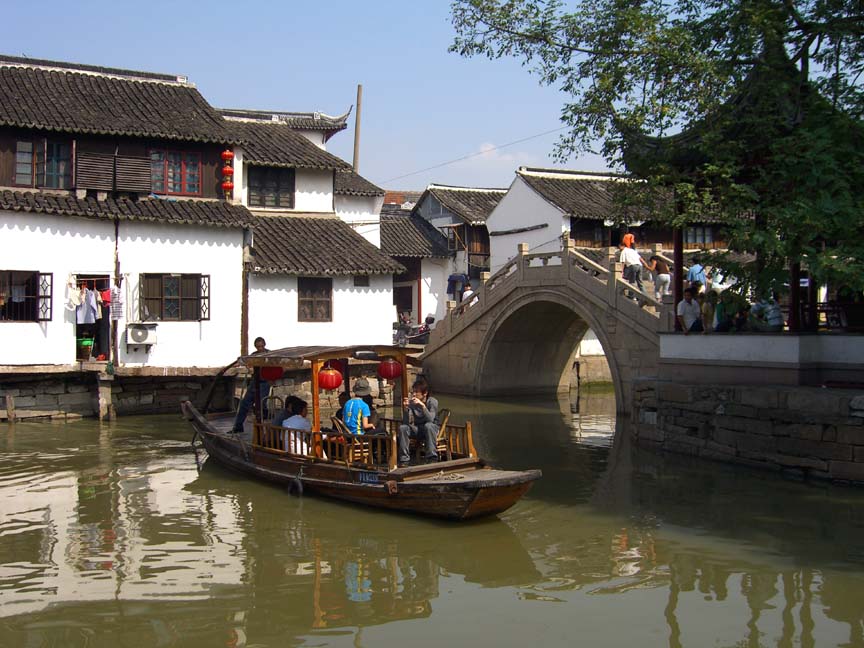 Man sitting by the canal, fishing and enjoying a smoke
Detail of the tourist boats
Canals are kept clean by the garbage crew, here scooping out the junk you seen in the middle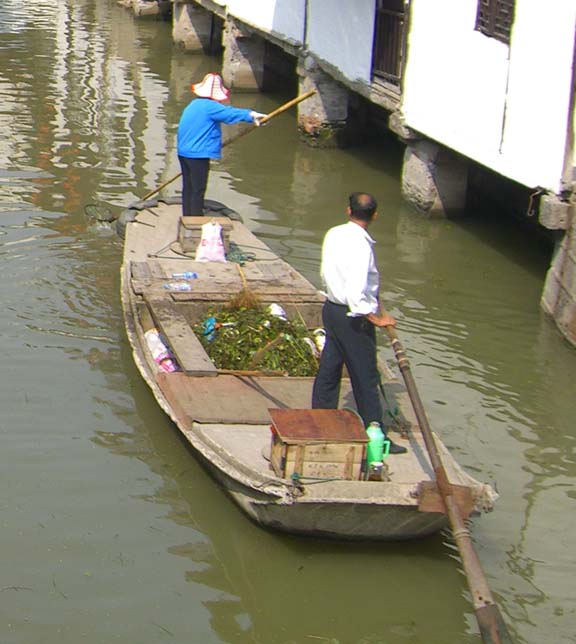 Strong boatman - all boats are long oar-powered, as in Venice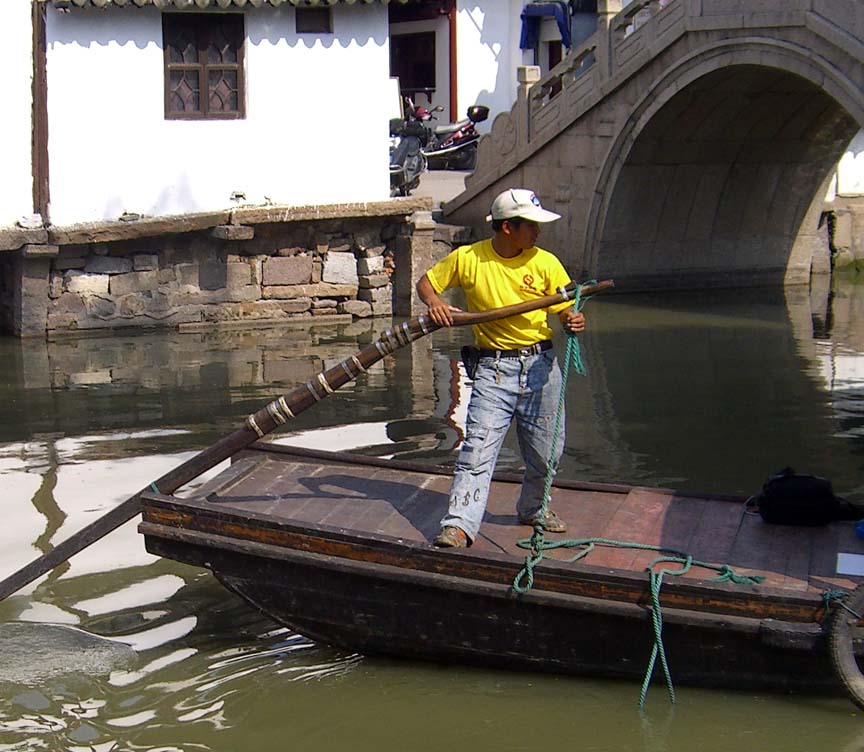 Well, not all boats, but all boats you can ride in; this guy is using what looks like a 1920s engine to move his work boat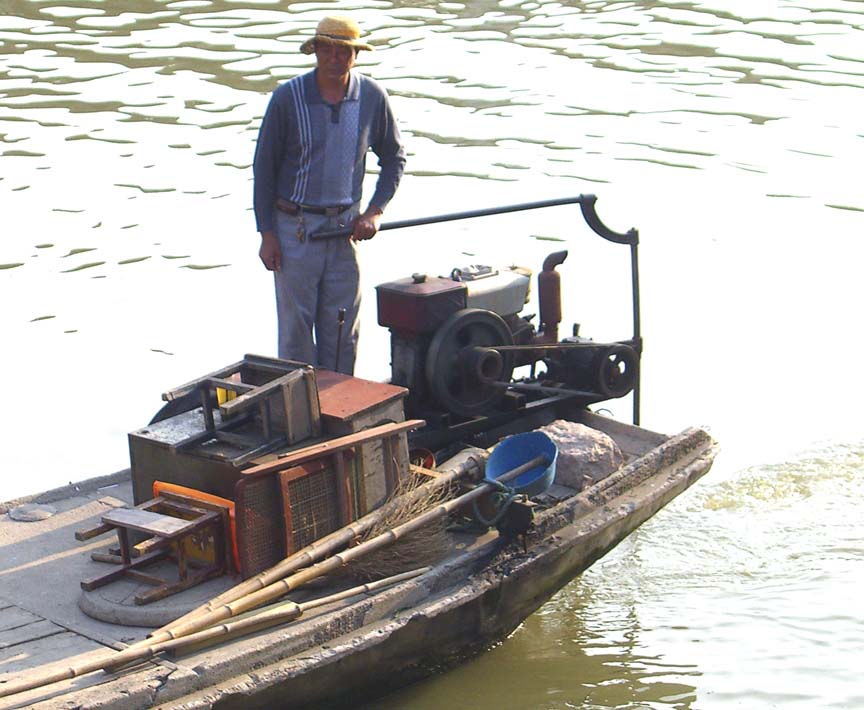 And a modern-ish speedboat in front the the semi-abandoned work houses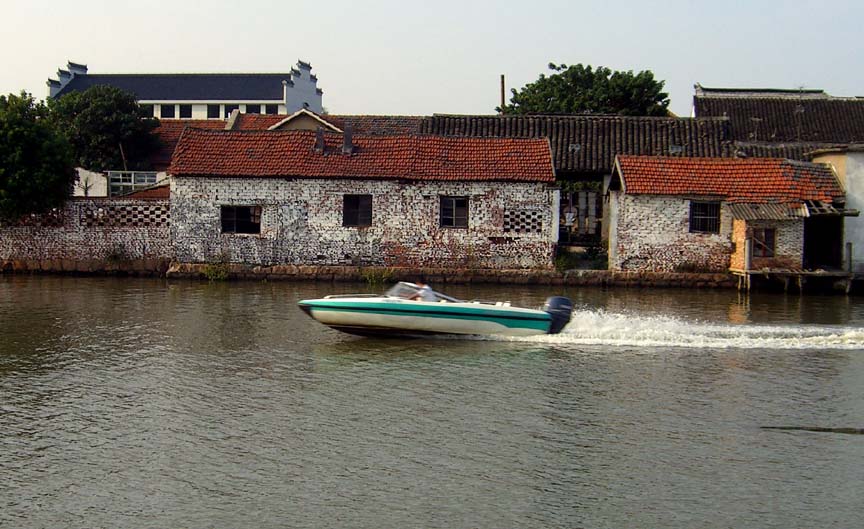 A fisherman posing for my camera - a happy guy on the canal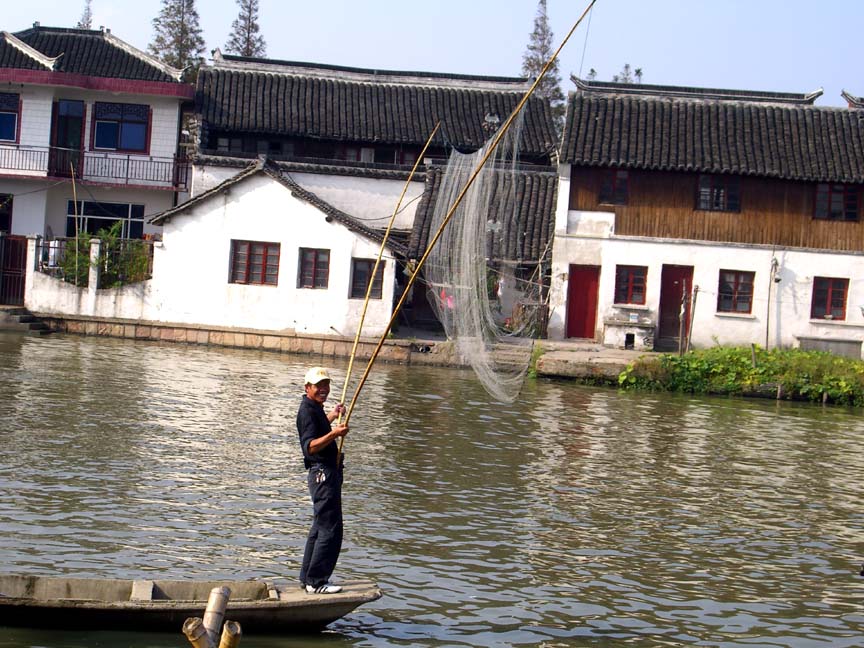 A not-so-happy house on the canal, which gets fairly ugly as you get away from the tourist areas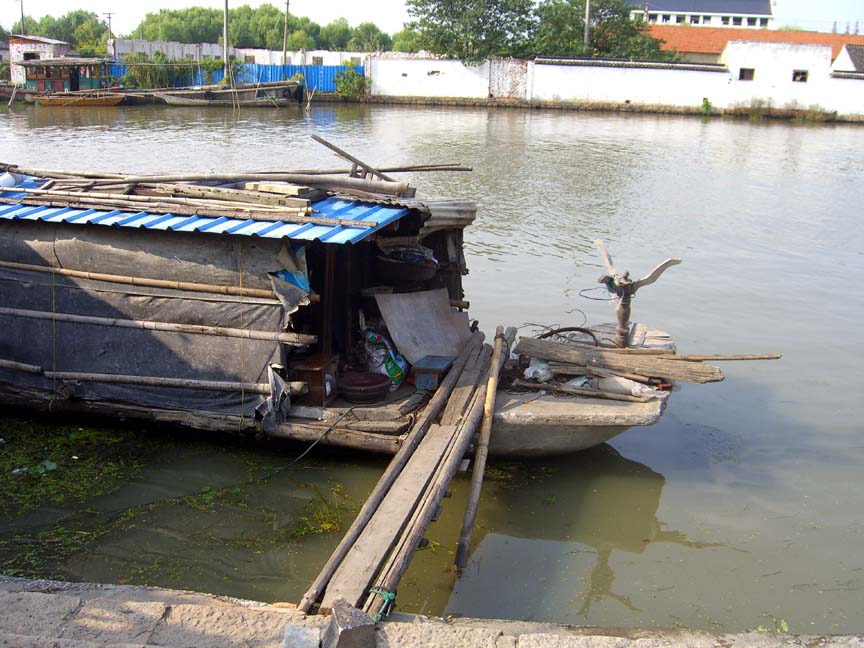 Temple by the canal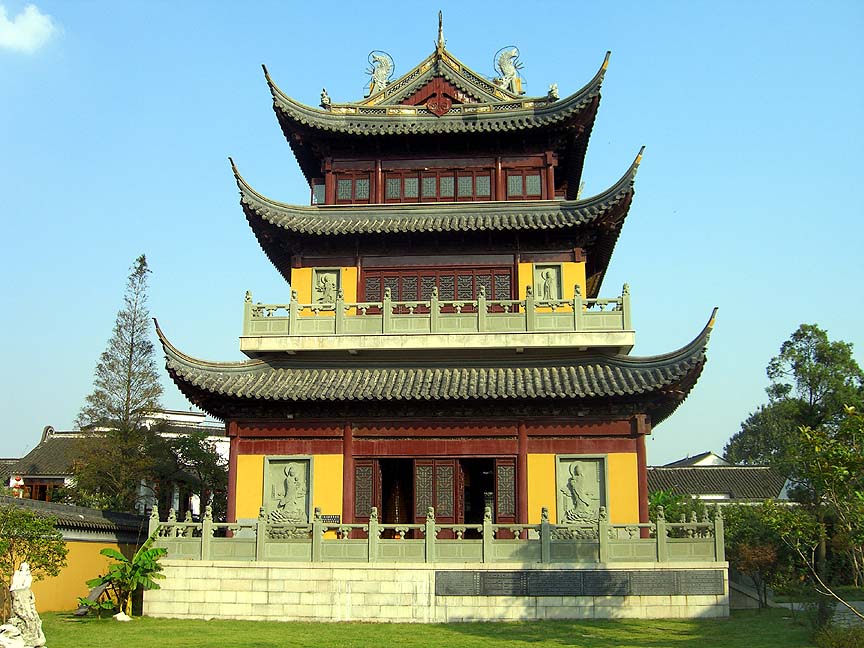 Pretty carving at temple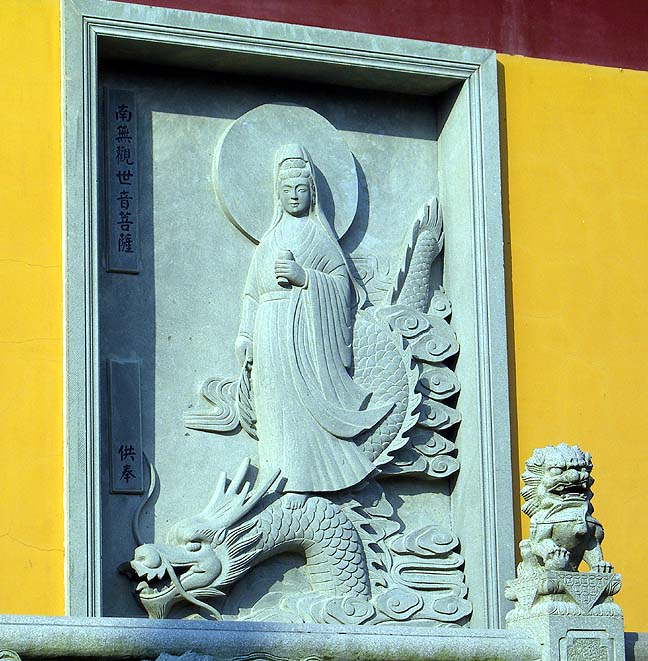 This girl was so absurdly cute that I had to shoot a lot of images of her - she was fascinated with the cotton candy man's machine
Looks good in there !
Hmm, how does he do that?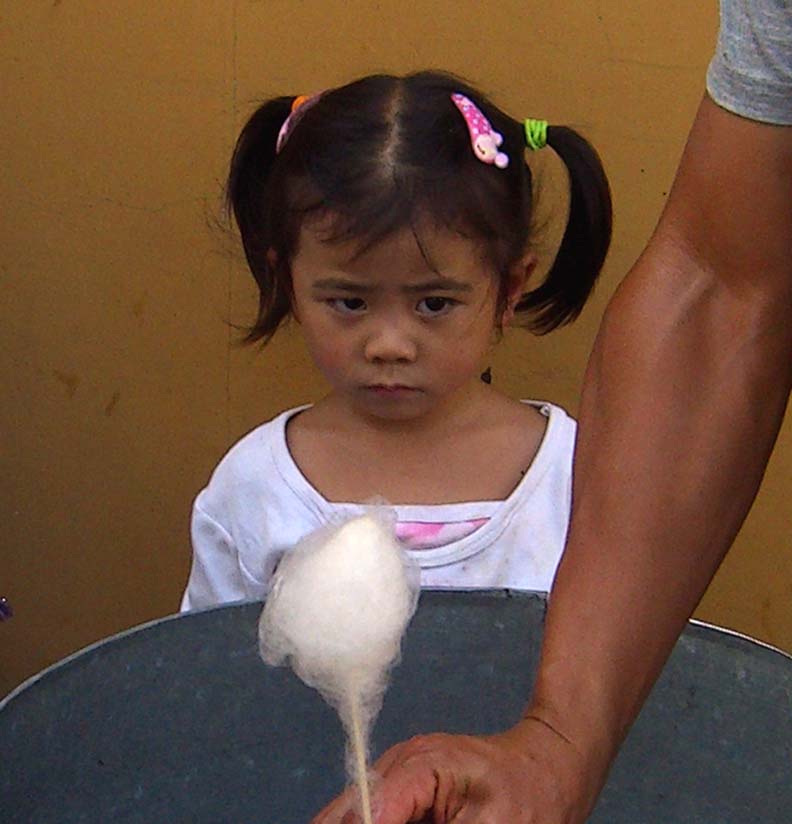 Looks interesting - almost like a cat watching its food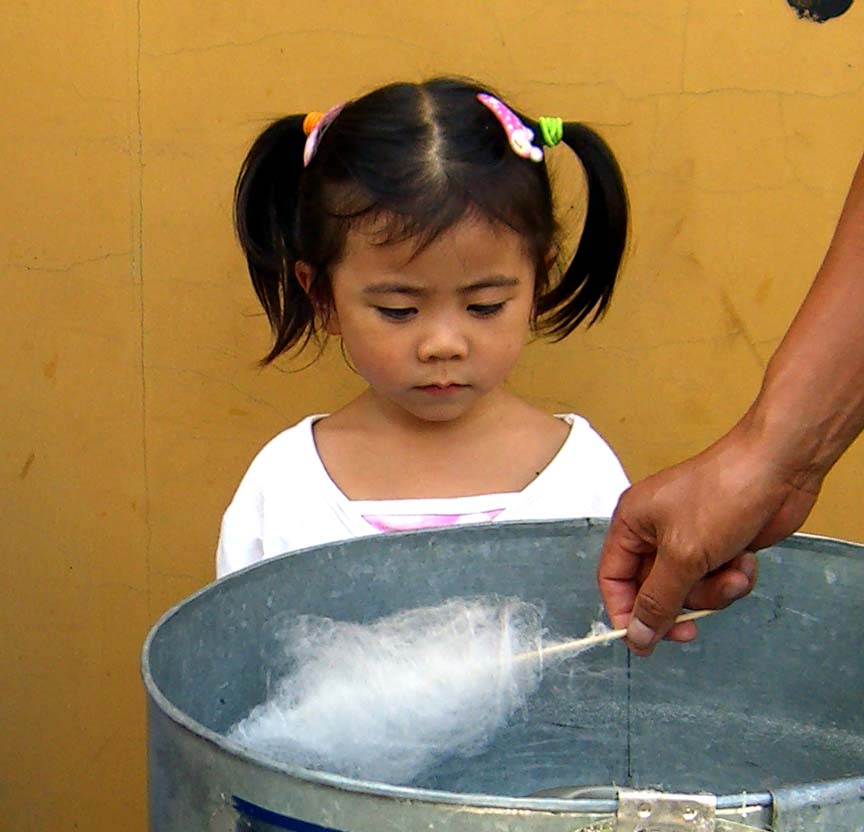 Big eyes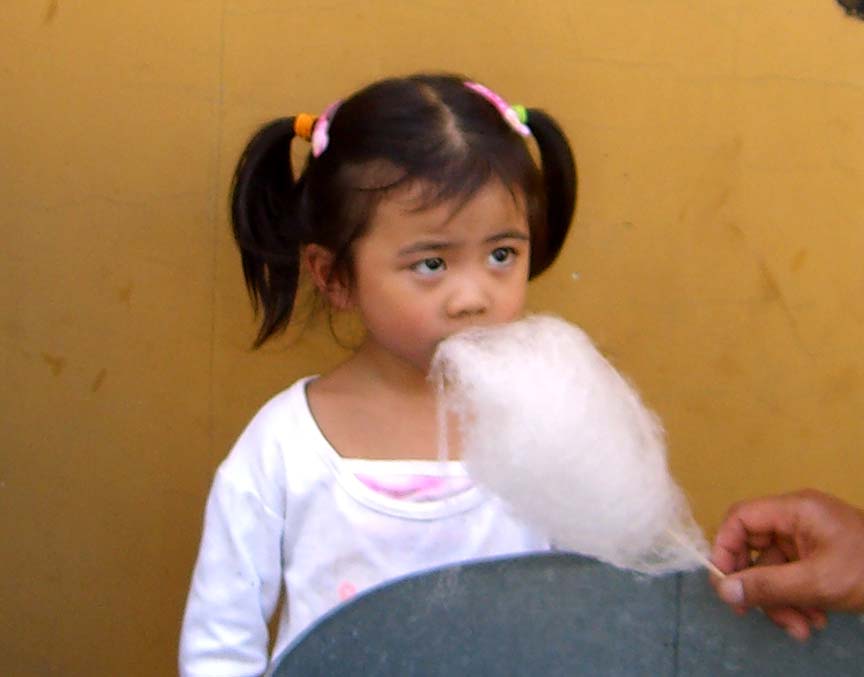 Where did the candy go ?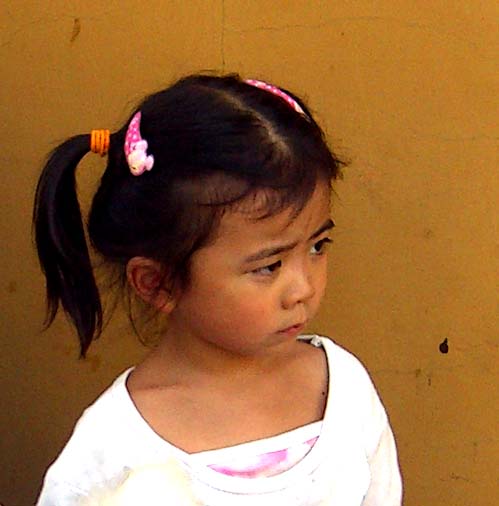 Older woman posing for her husband to shoot - nice light & color, with red sweater, golden yellow skin, white buildings.
Near her were some singers on the bridge - you can see a video here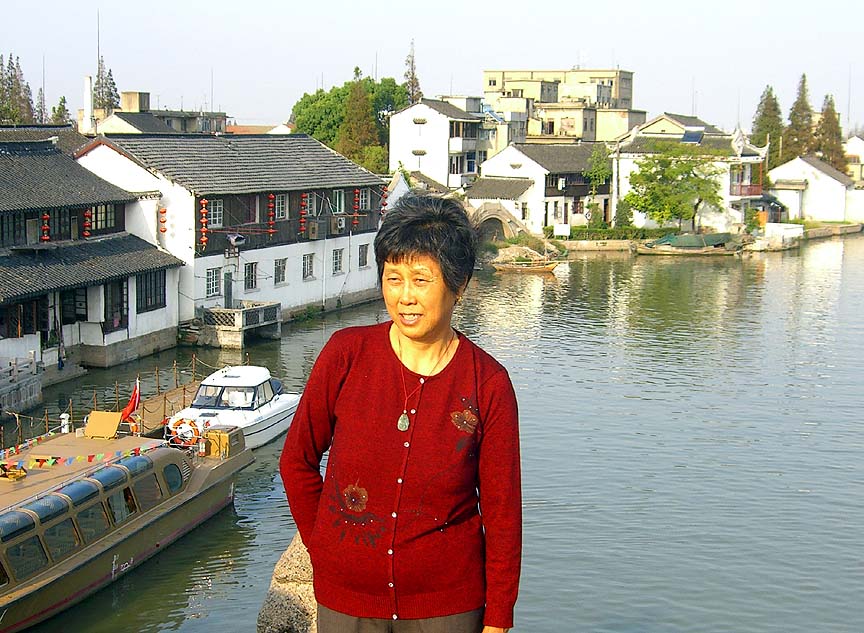 A famous girl-group was filming a video on the canal
You can see a video I shot here.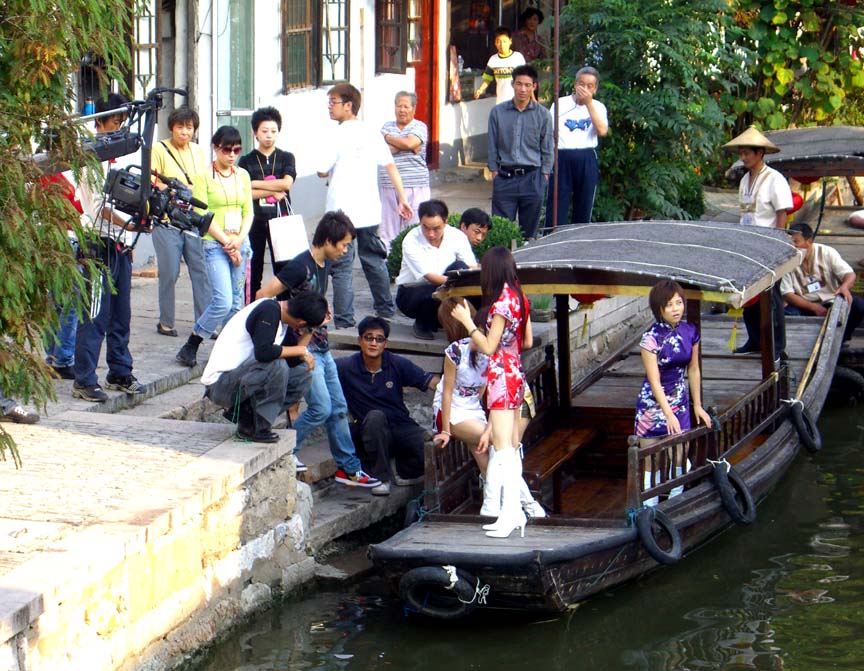 The are so young and so thin !