China 2006 - Shanghai Sept. Interesting
---
Steve in the hills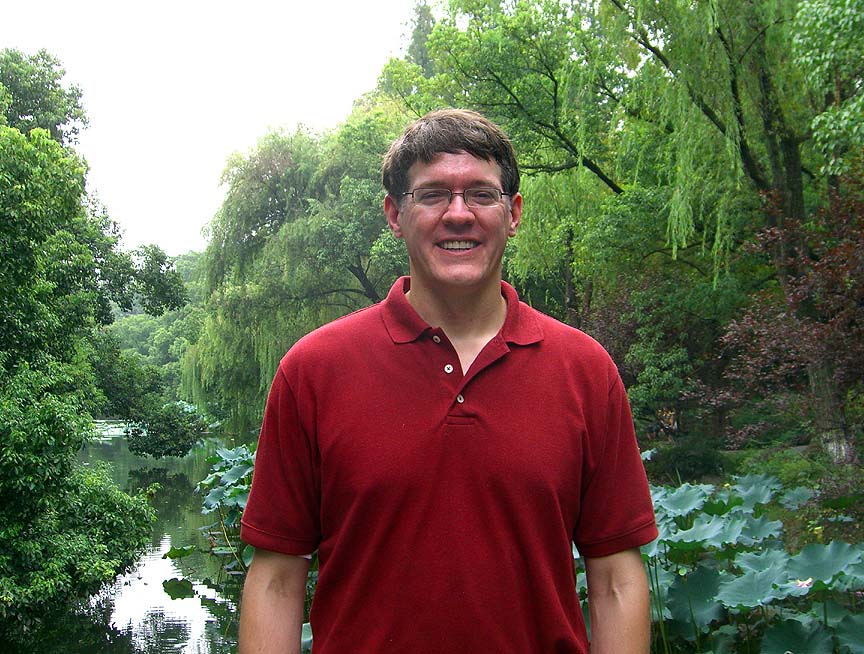 Pretty building on the Bund - some big party going on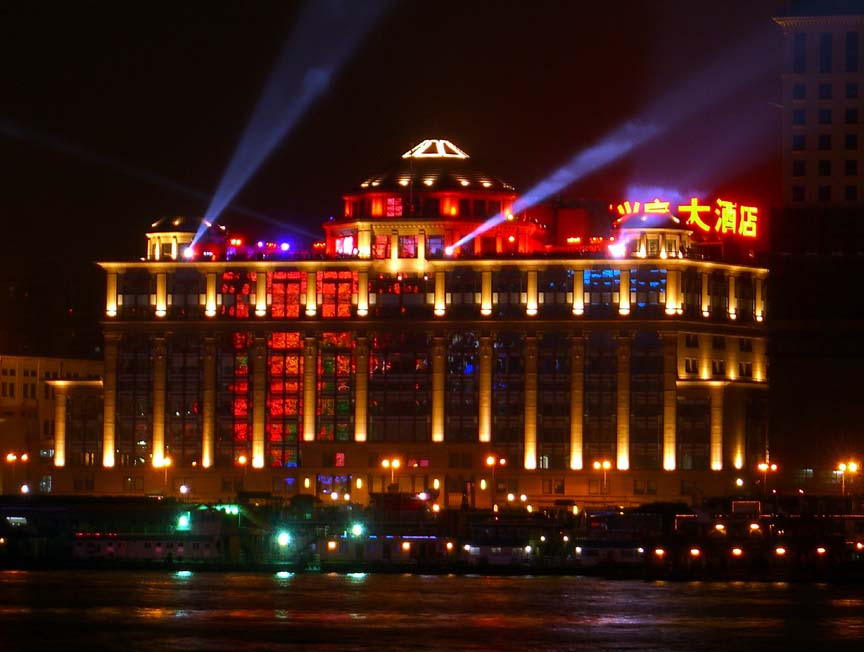 Lots of construction - note sign in English; also building under construction to left was abandoned for years,
but finally got financing to be finished
Another nearby building - tall and slim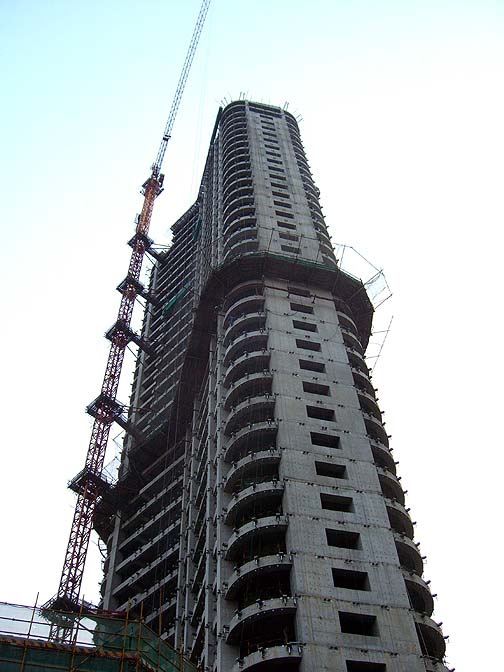 And with all that construction comes old buildings that need to be torn down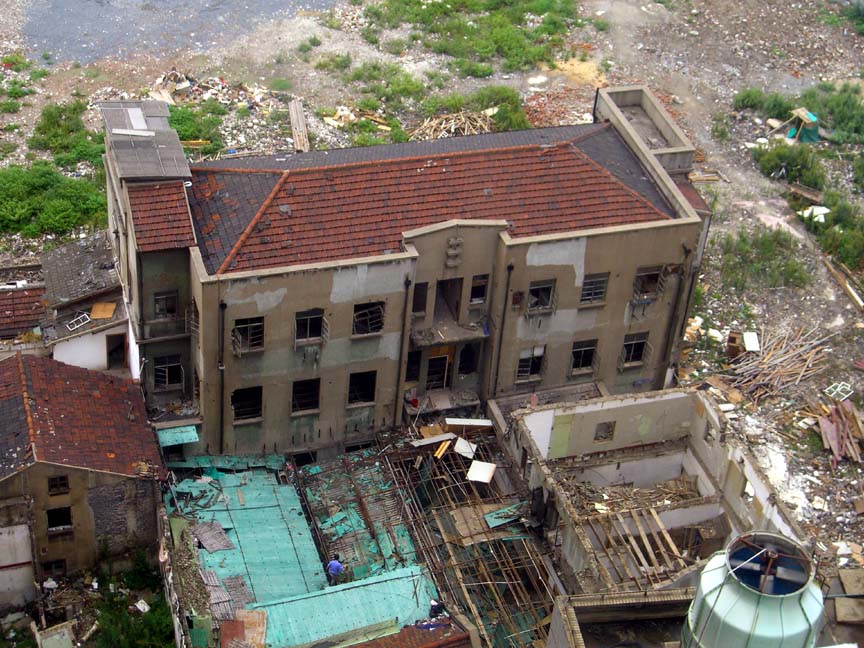 Subway station at 6:30am - empty !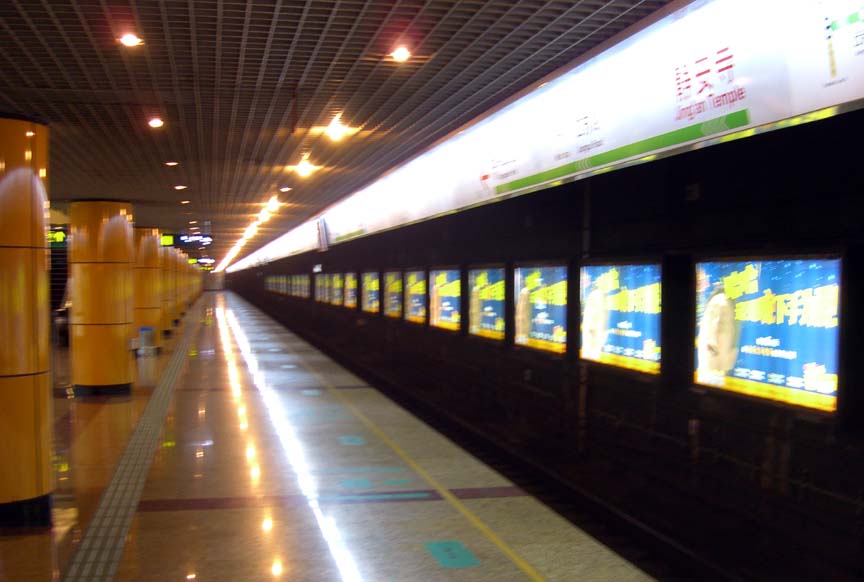 Nice street in French Concession - tree-lined streets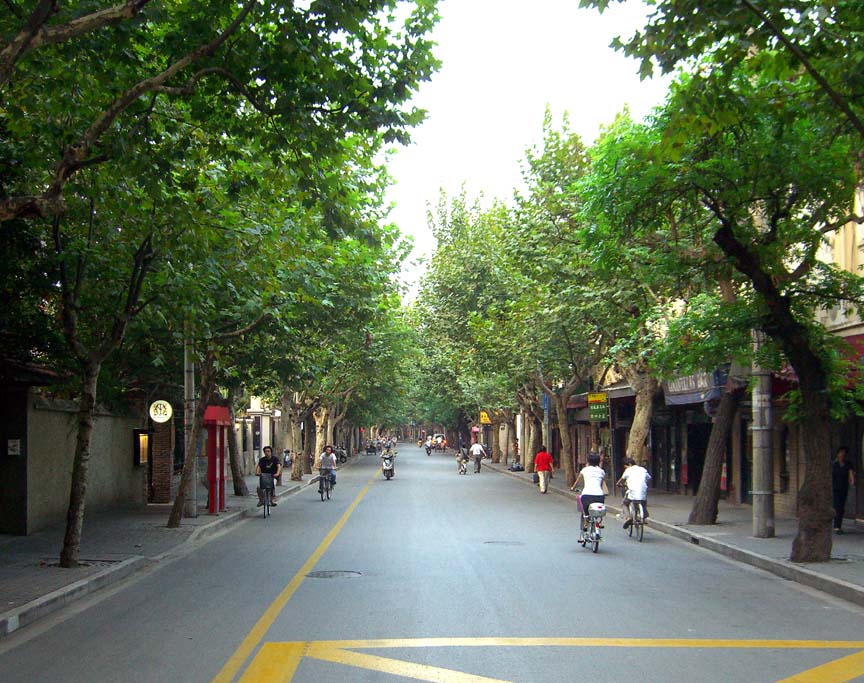 Fresh fruit on the corners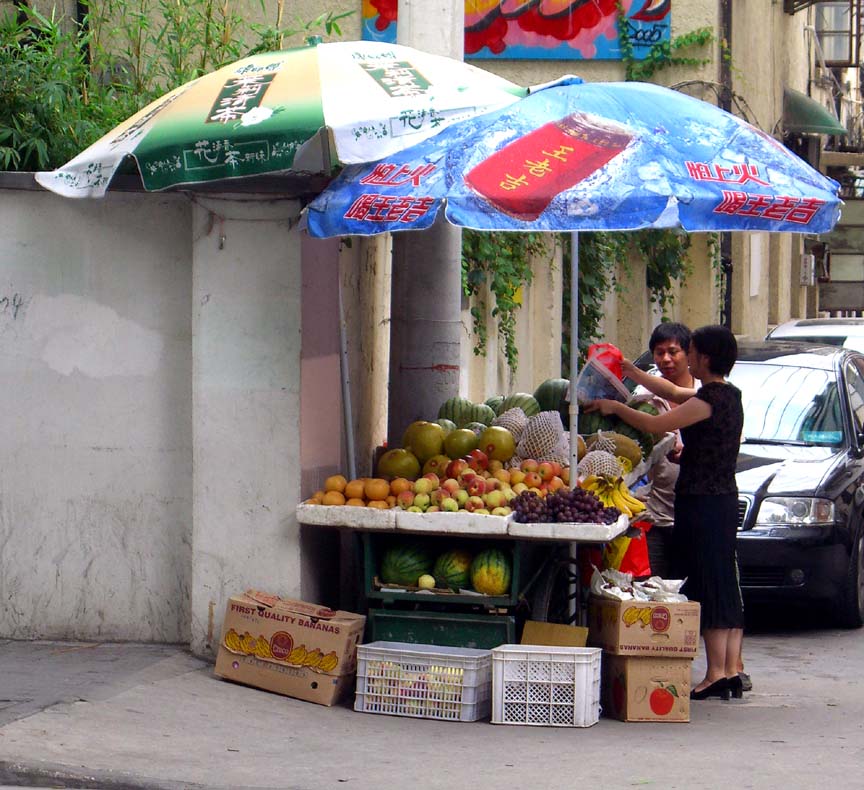 Of course, you can get really fresh fish in the restaurants !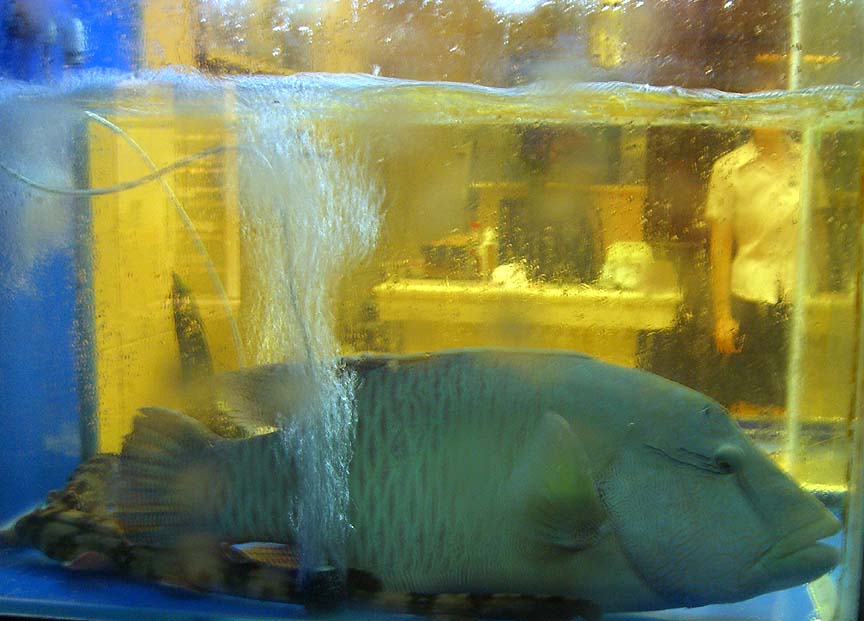 Fudan University classroom building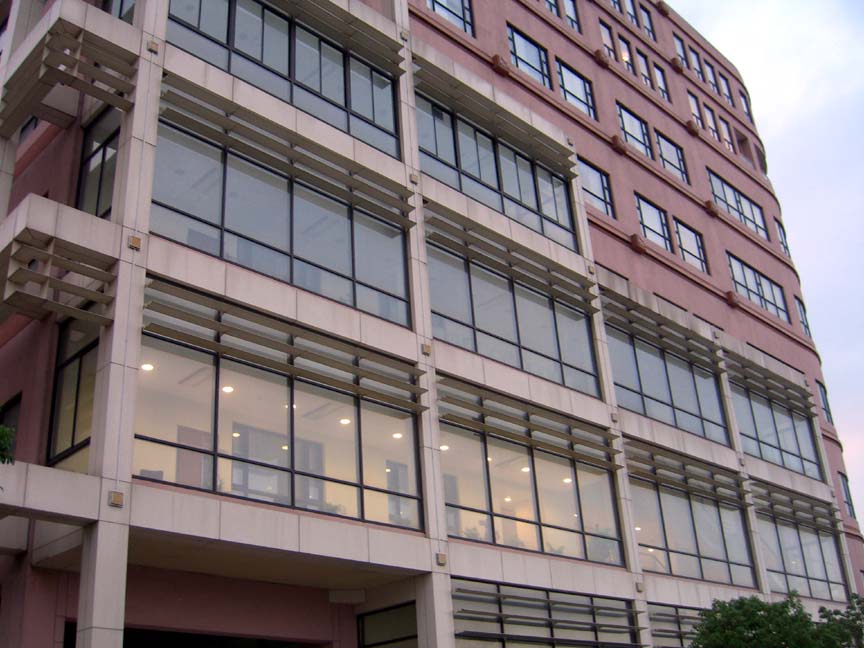 Fudan University Entrepreneurial class I lectured to (not, that's not me in front!) about Silicon Valley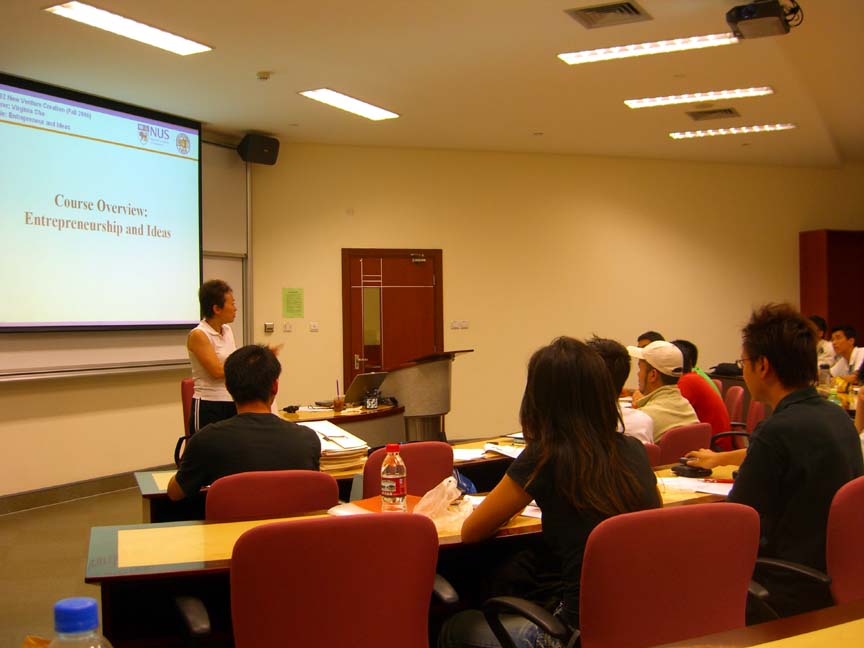 And a technology investment conference I attended in Suzhou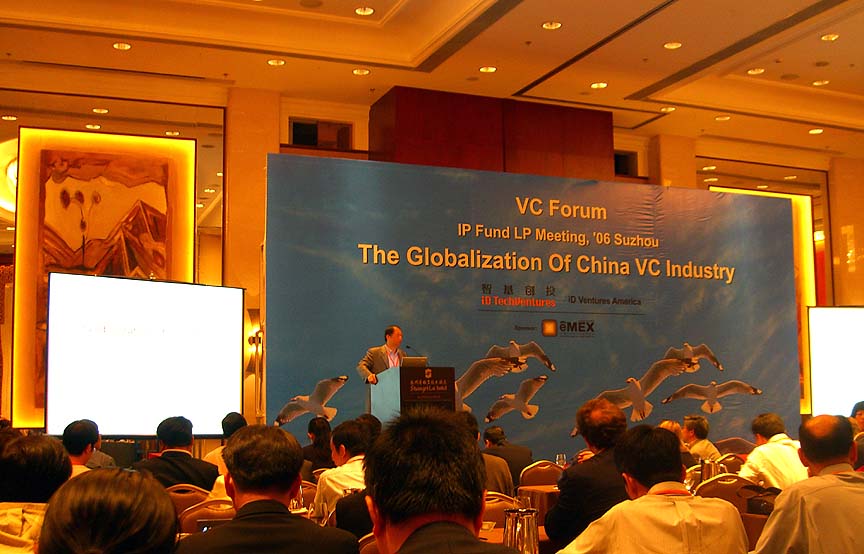 You wouldn't think you'd need a hard-hat to take pictures !
Actually, he works at a construction site across the street and was taking pictures of the building.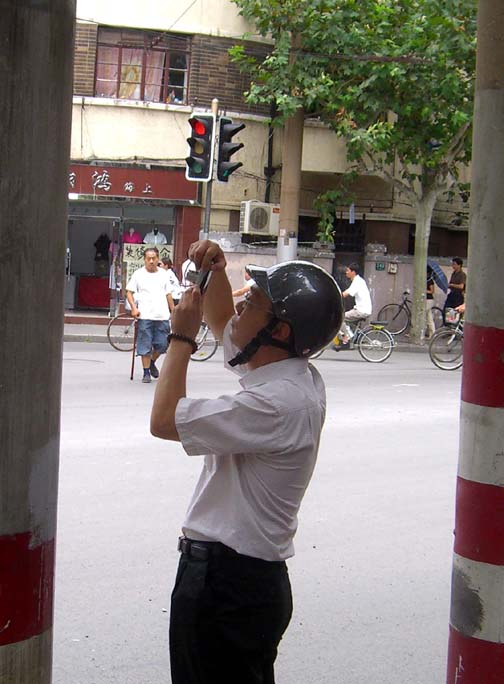 Keeping up on the news, street-side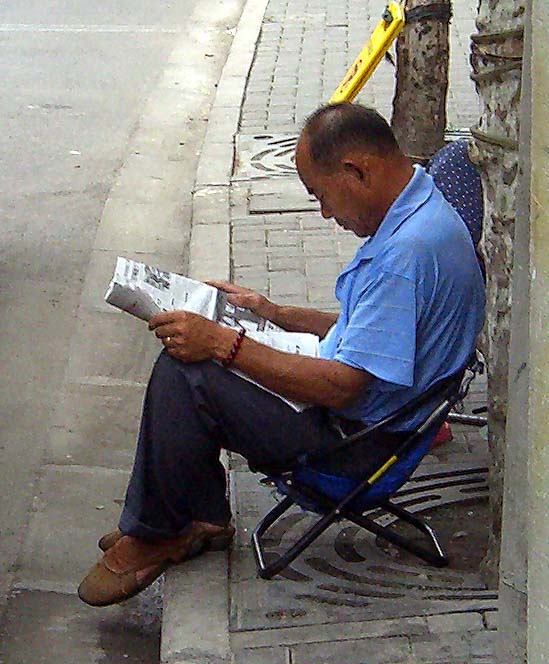 Pretty bottles in a bar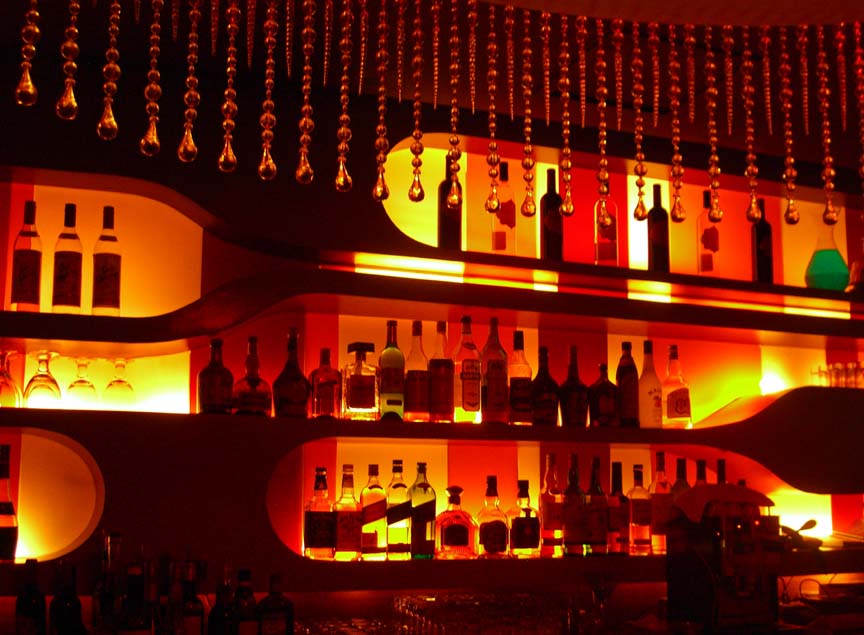 Coat cover - if you put your coat on your chair, most places will place a cover over them,
apparently to prevent theft of valuables from pockets (or stealing the coat itself)