China 2006 - Shanghai Oct. Interesting II
---
Famous Yu Yuan Gardens in the sunshine - very Chinese-looking, but very touristy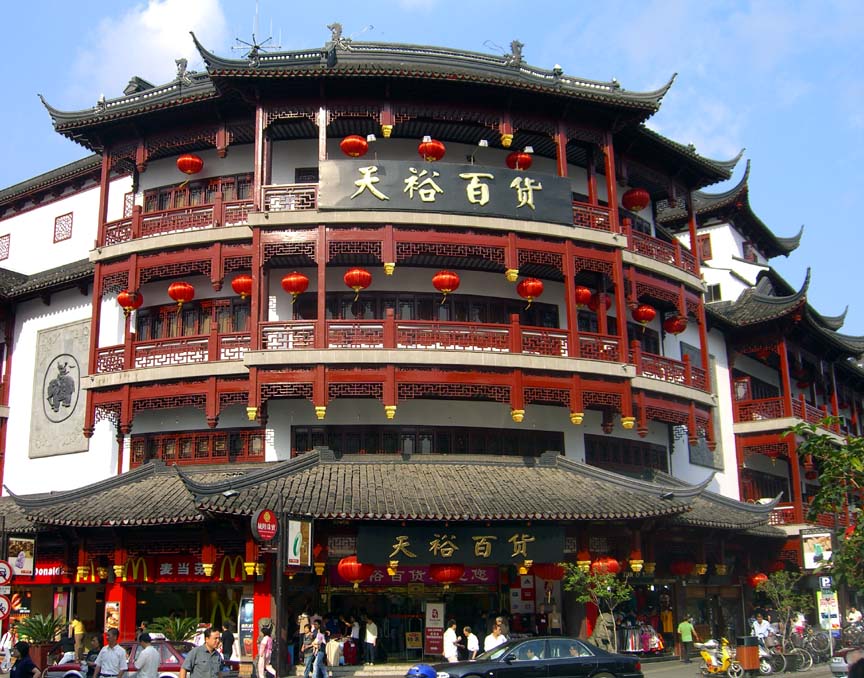 View down the main street - a temple or garden has been on this site since 1559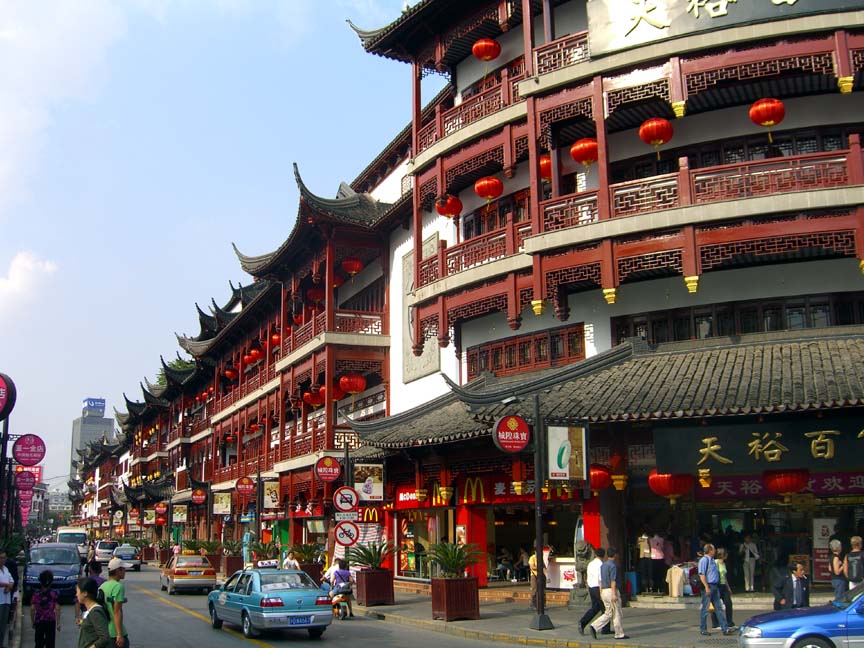 Main Pavilion
Gold good-luck tree in the gardens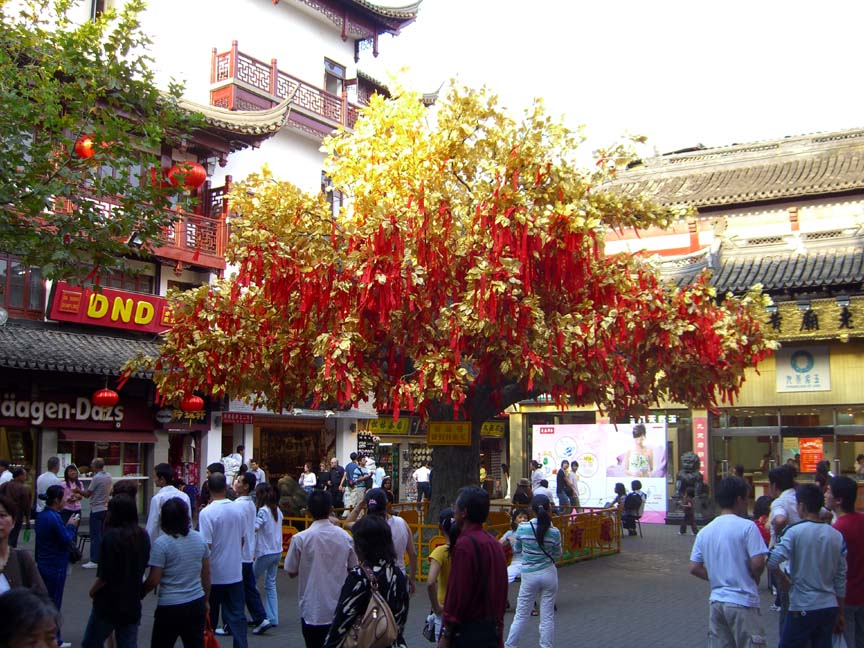 And of course a new Dairy Queen (the Starbucks is to the right, out of the picture).
Dairy Queen is my favorite ice cream place in the world (and in my hometown).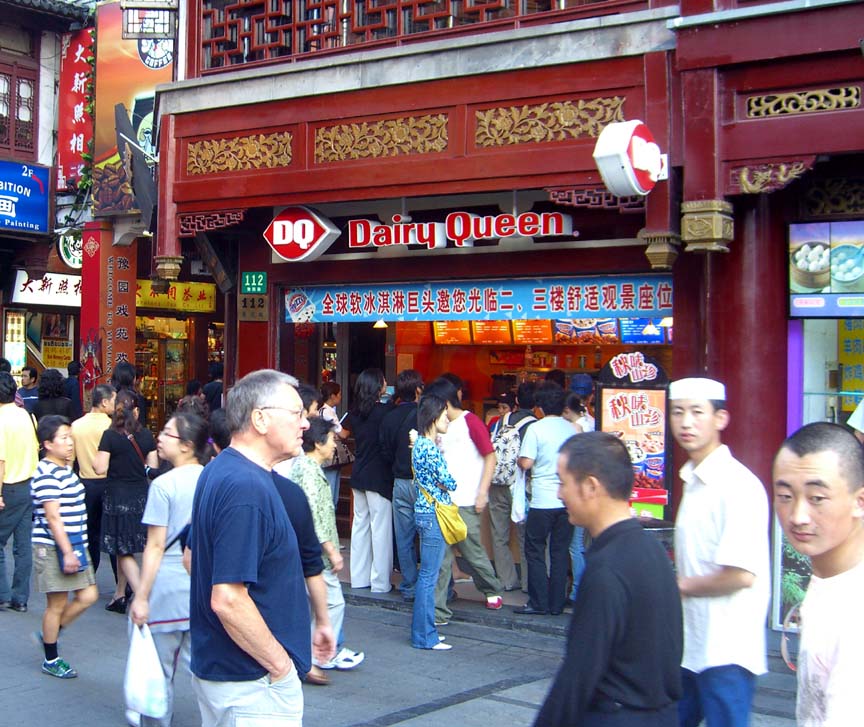 Super-sized American tourists, in front of Dairy Queen
Old Chinese man as a tourist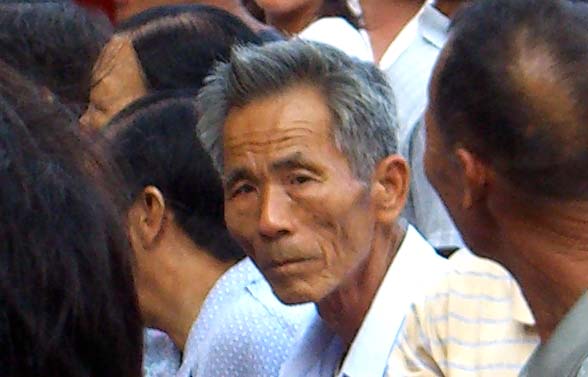 Men moving wire, heavy wire, down the stairs - they were working hard and struggling all the way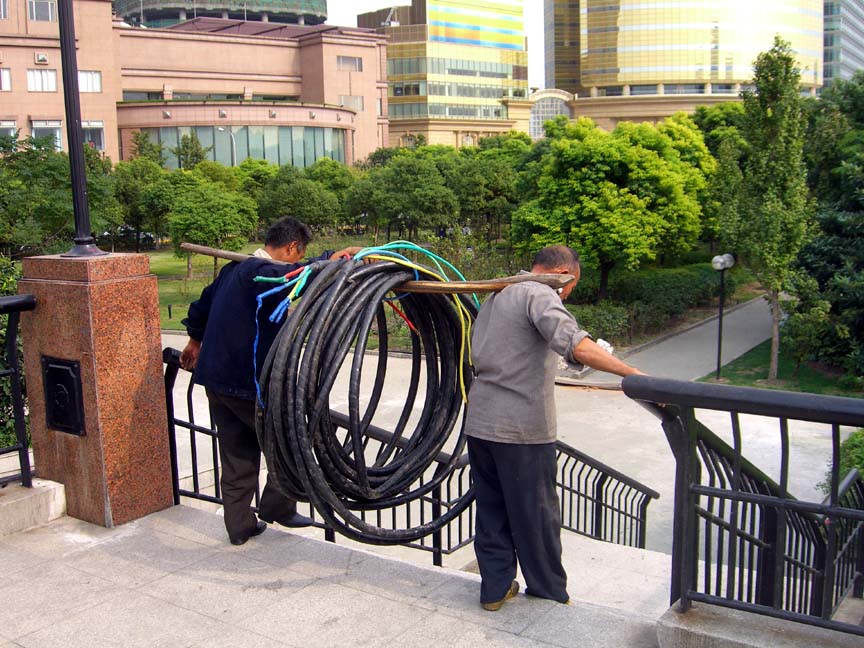 Wire shops, where you can buy anything electrical; in very tight quarters
Pipe shop - all pipe, all the time !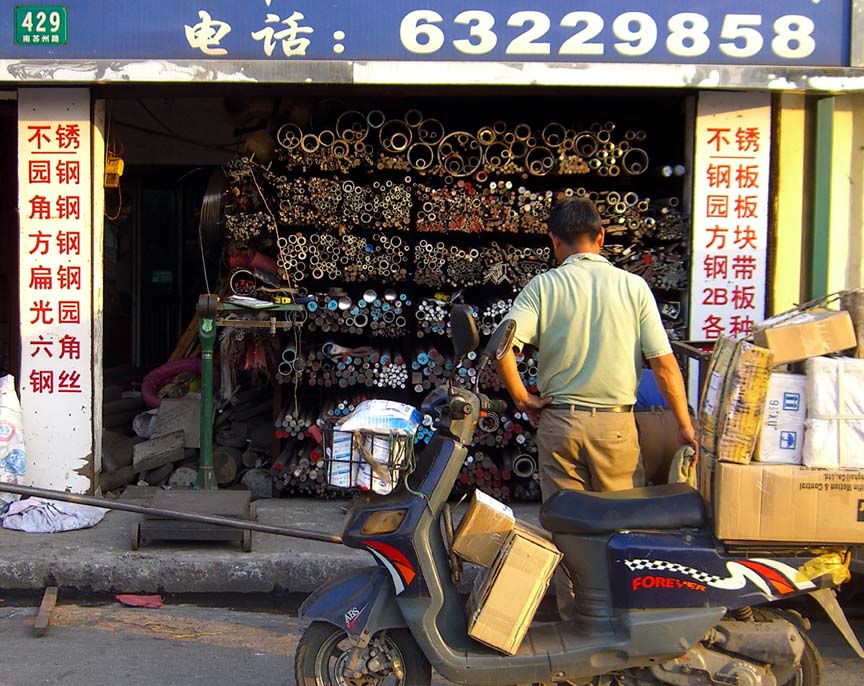 And the Hangpu River is now complete with a new river advertising ship !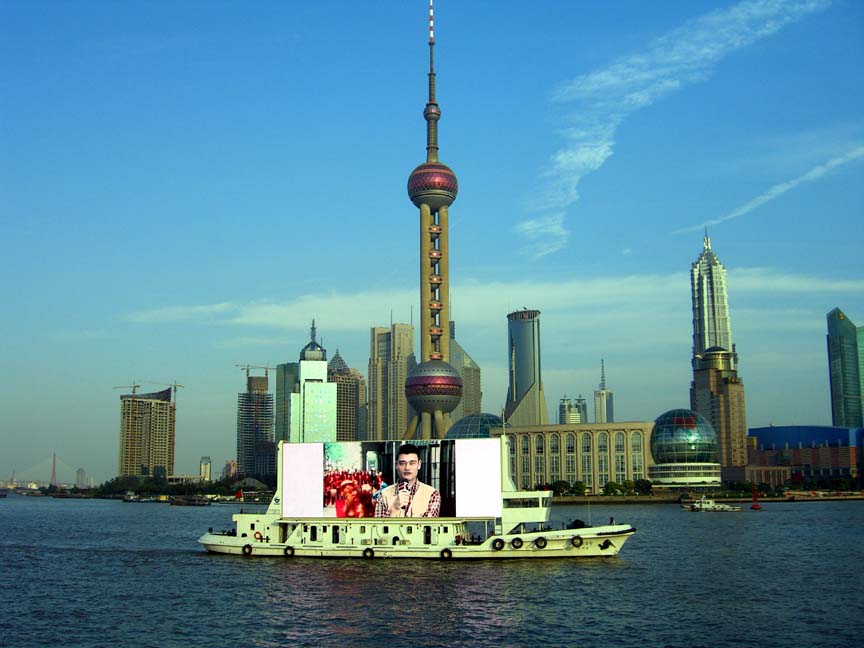 Not all is booming in Shanghai - this is an abandoned old theater near the Suzhou creek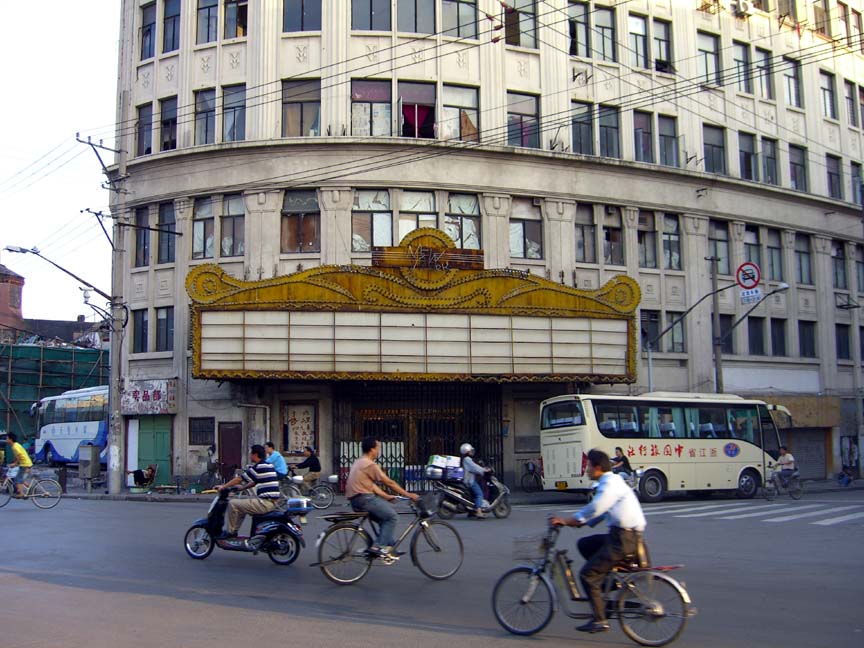 Men playing Chinese Chess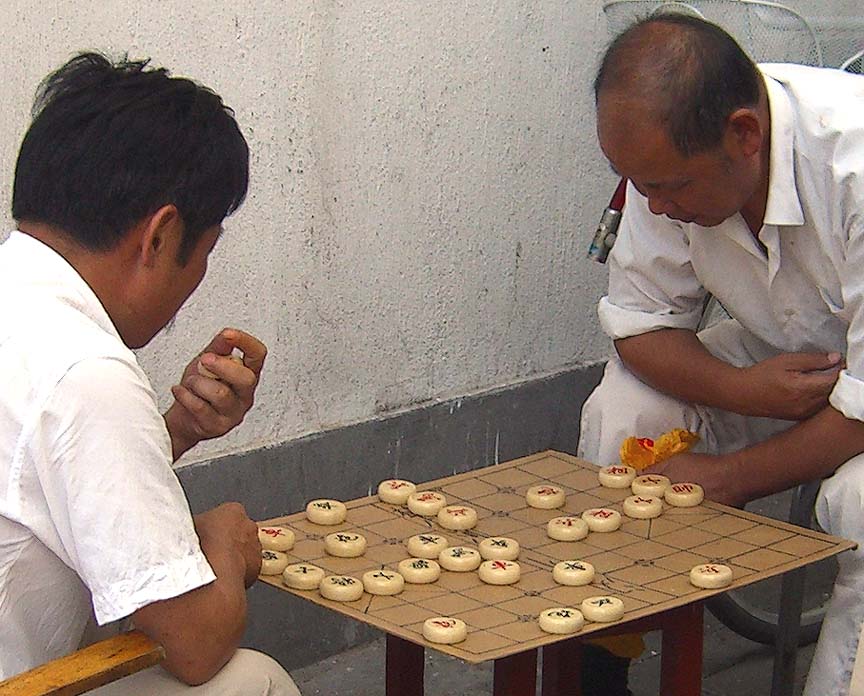 Family sitting outside mostly torn-down buildings near the hotel - child was very colorful, even from afar