China 2006 - Shanghai Interesting
---
What is a Shanghai page without a good Pudong view, though a bit cloudy this evening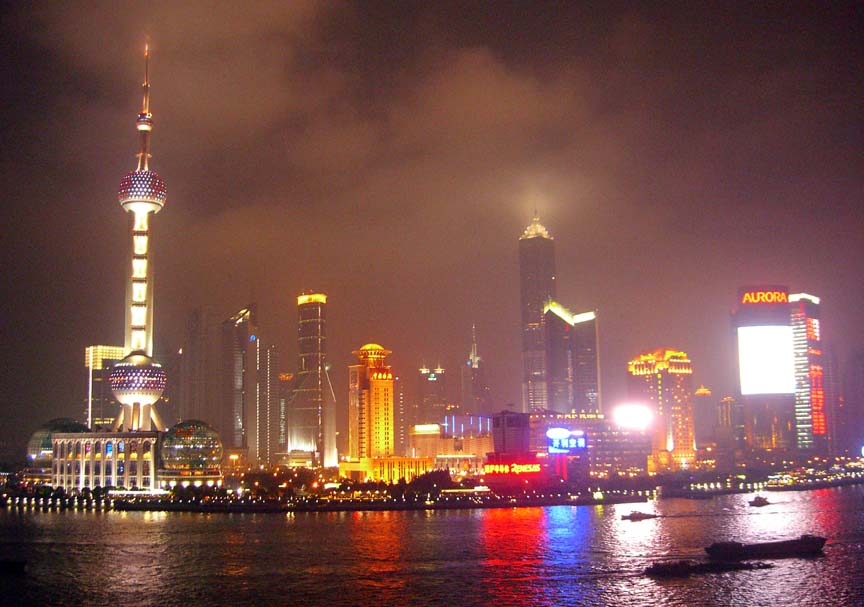 Jin Mao building - you never get tired of looking at it - far away or up close.
I had lunch up near the top on this trip, above and in the clouds.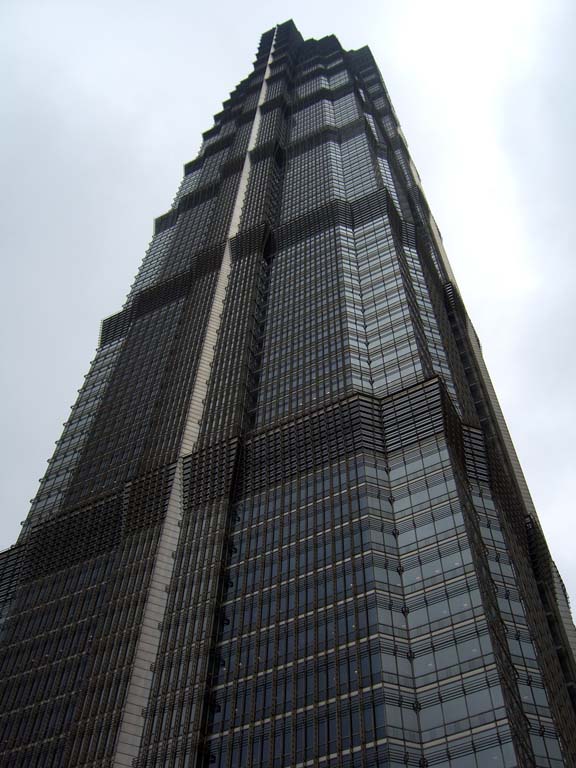 Another interesting building west of XuJiaHui that I had not seen before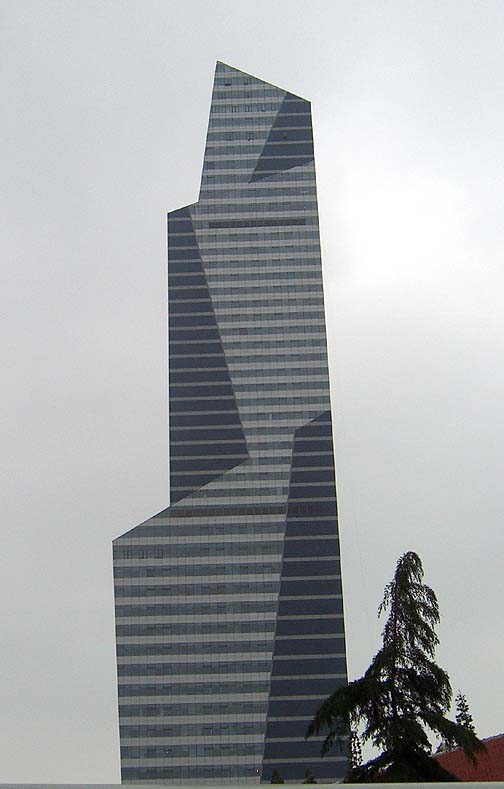 Orthodox-looking church just off Huihai Lu - I had a meeting in the glass building behind and looked down to see this pretty church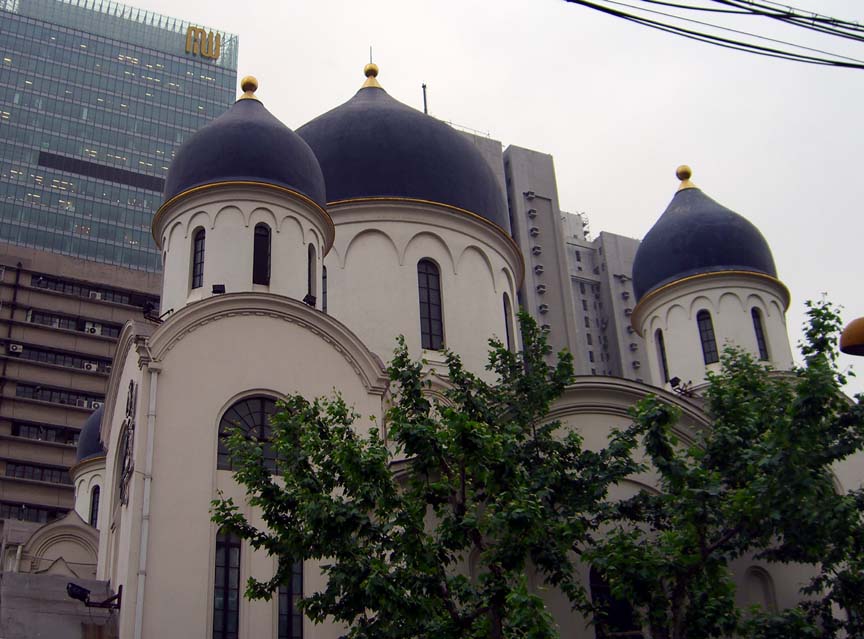 Shanghai is hard at work building new parks to add green space - this one is very new on HuaShan Lu, complete with sculptures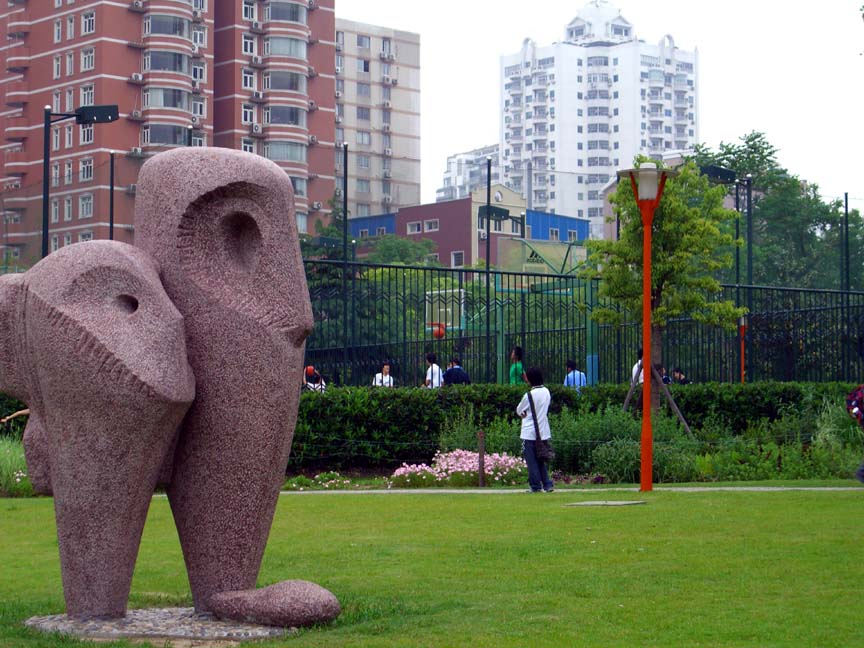 Modern Shanghai Woman in XuJiaHui Shopping Center - well-dressed, nice purse, cell phone, etc.
She's right in front of Haagen-Dazs (which is everywhere nice in Shanghai)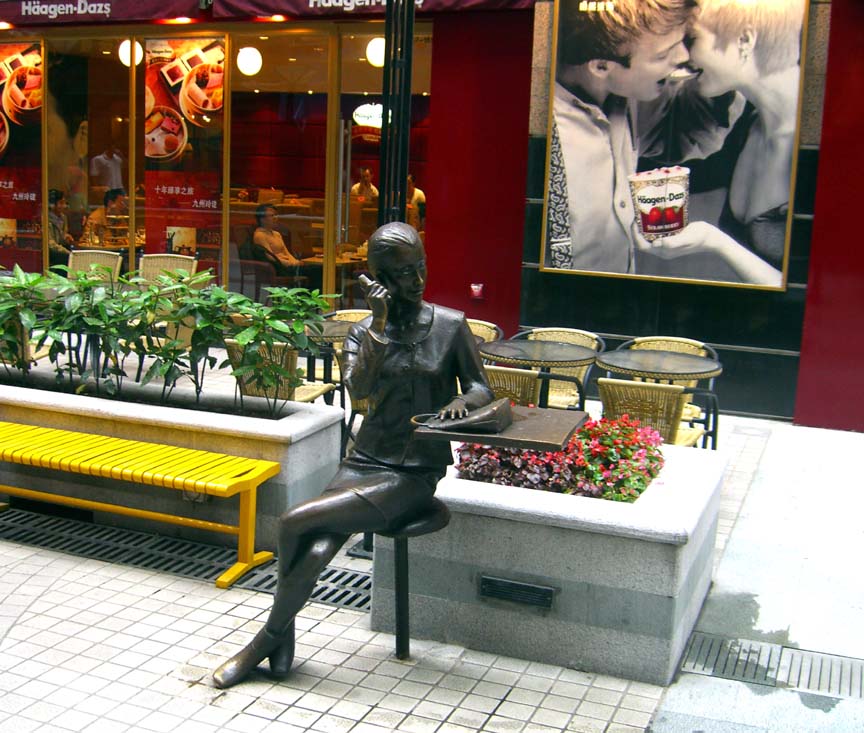 I had to take a picture of a man walking down the street carrying fish in little bowls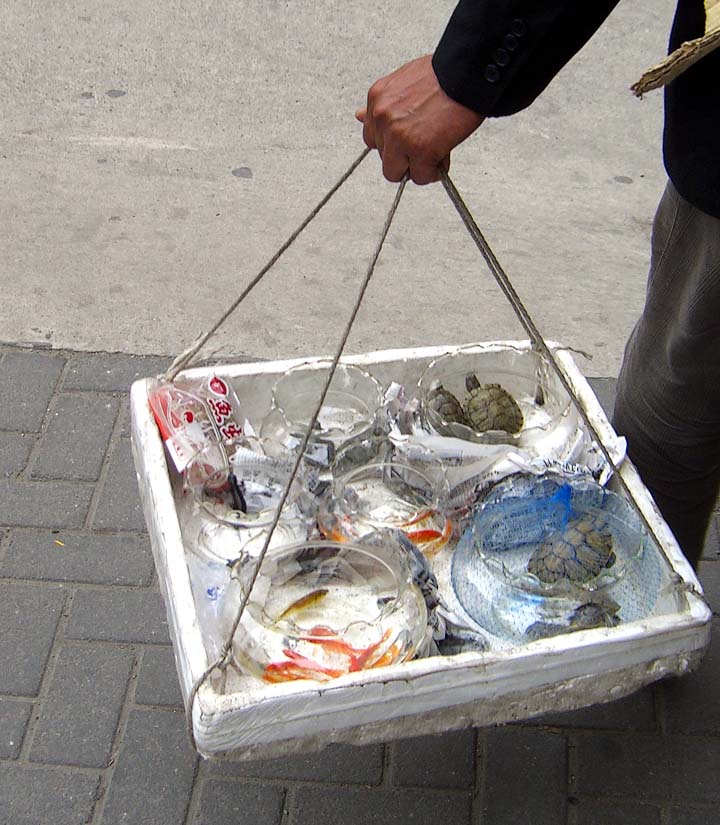 Pretty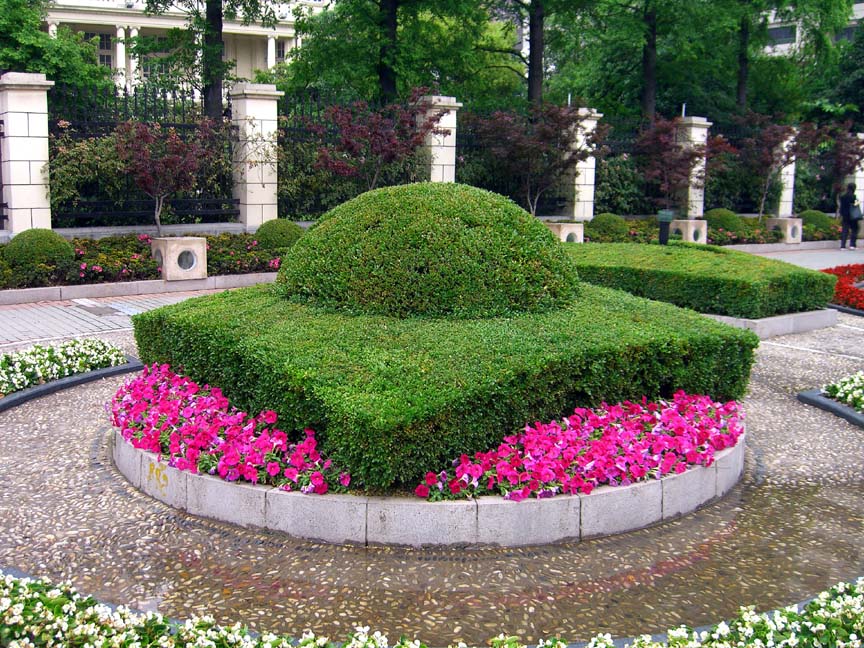 Knock-off sellers swarm a taxi as foreigners get out in the business district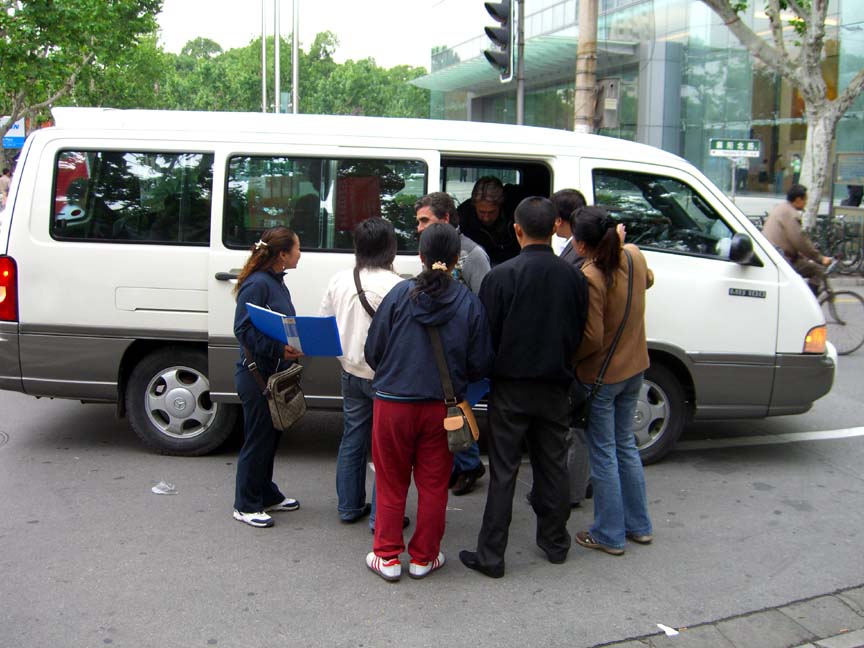 One of the Chinese government's favorite communications tools is the huge red banner with white characters.
This one says: "Standardize public behavior, so as to improve the public environment."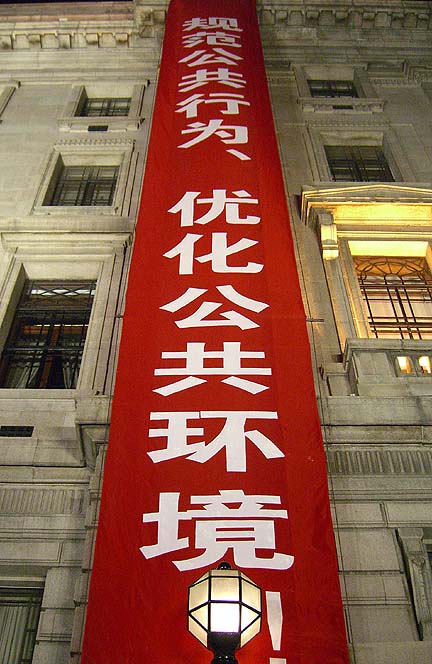 Lots of good services are available right on the street (in good weather), such as this seamstress and numerous bike repair guys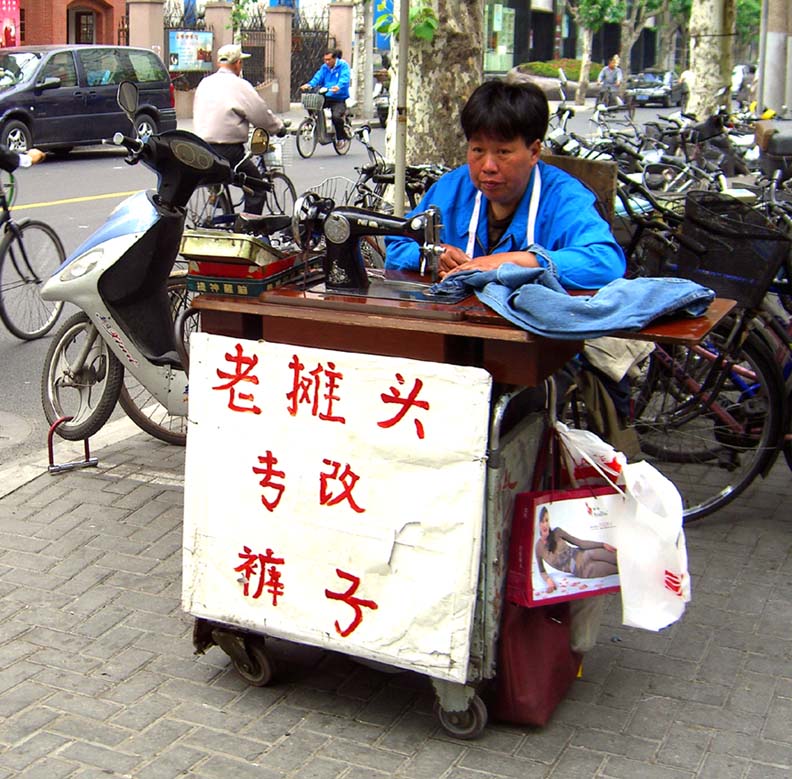 Given the traffic and lack of driving rules, there are lots of accidents; in this case the car hit the moped drive by the woman in red. These can be very interesting situations, as in some areas a crowd will gather and decide whose fault it is and how much they should pay the other party.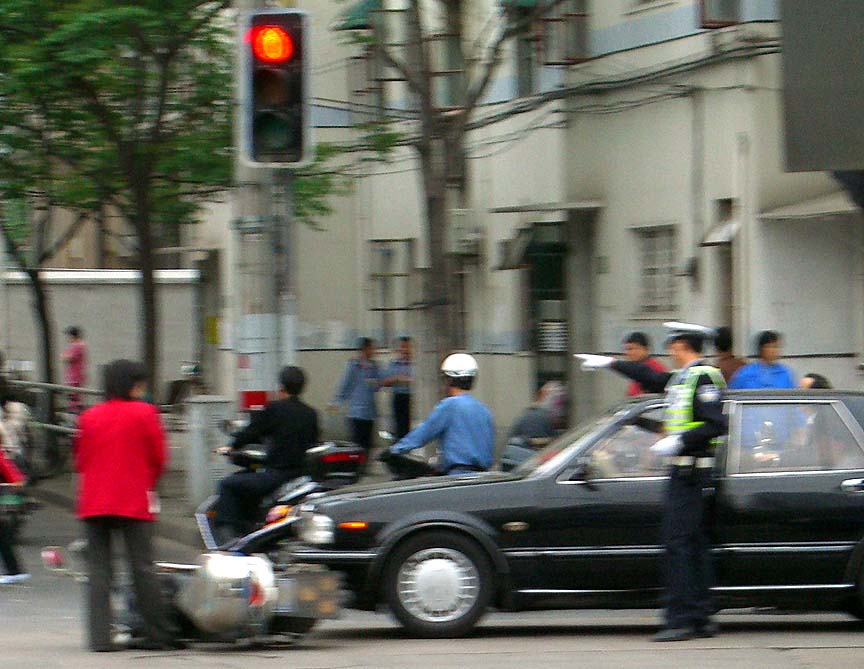 Just your average bike-riding guy, trying to make sure he's not hit by any cars, at least on this day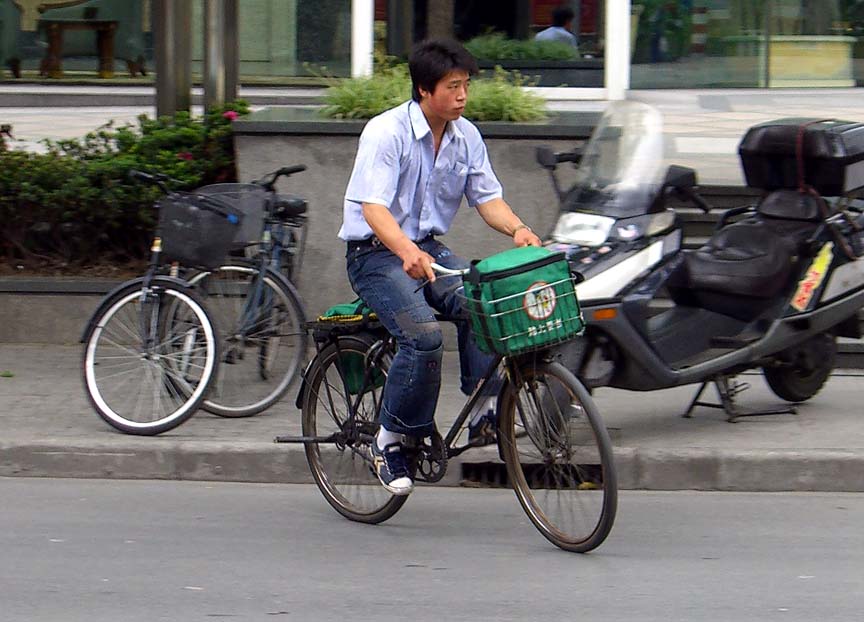 Me getting a shampoo at a nice salon - about 90 minutes of shampoo, massage, cut, style, etc. for $5
Our friend Christy getting her shampoo before a cut (the whole reason we came here)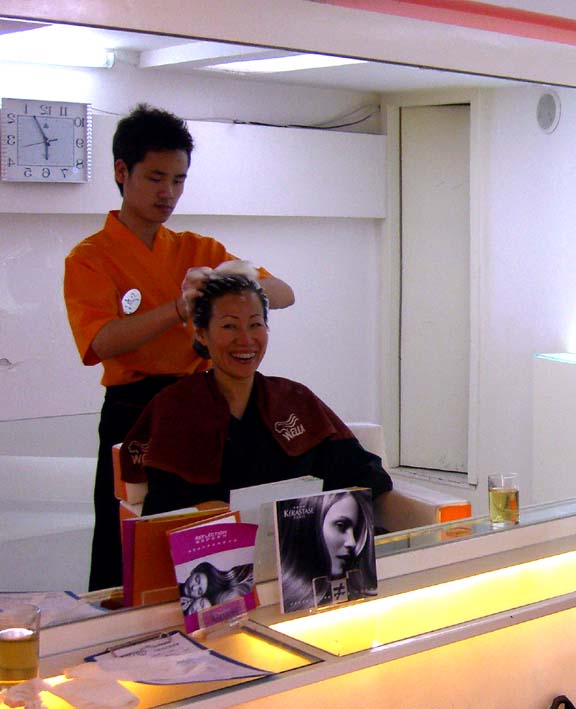 Massage
Rob getting his wash, too