Shanghai - Interesting I
---
A man full of character ! He was asking for money and I gave him a dollar if I could take a picture - I need to do more of this to capture those at the bottom of Chinese society.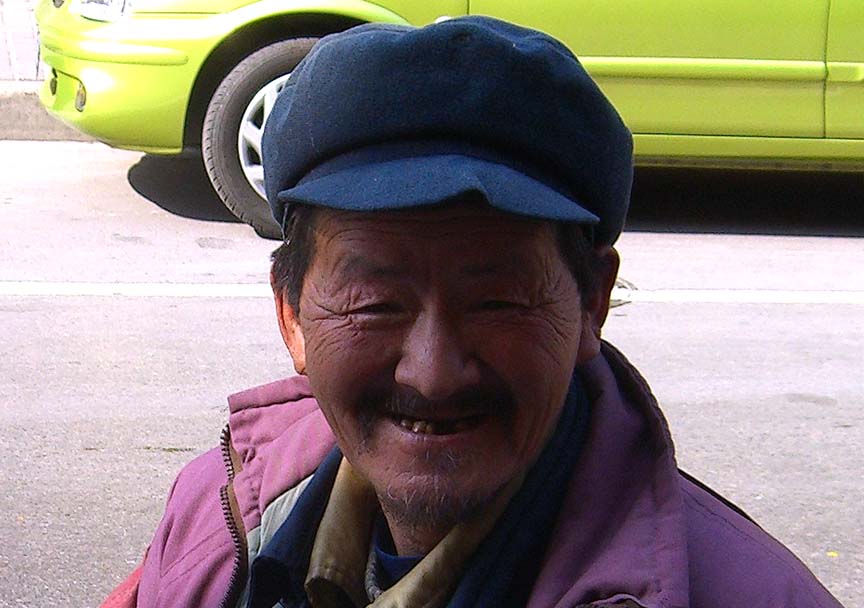 Many people use sacks to carry things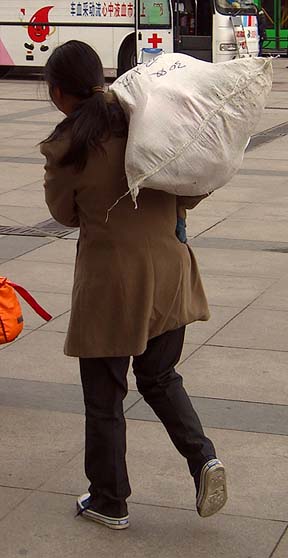 Immigrant workers leaving the subway - it was mid-day, so I'm not sure if they were moving, or coming to the city, or what.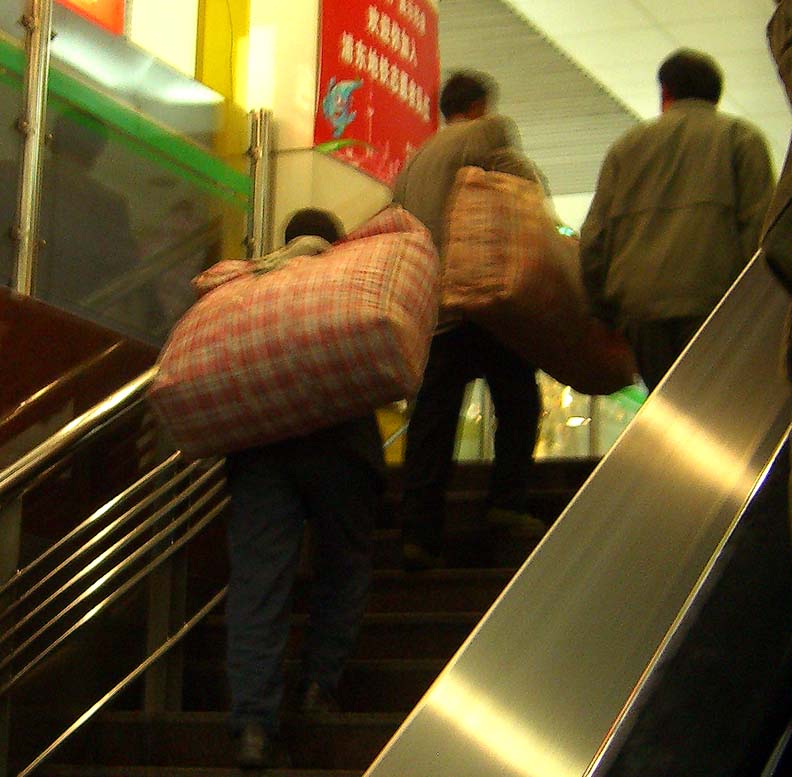 Everything can be delivered by bike in china - water, food, even shoes !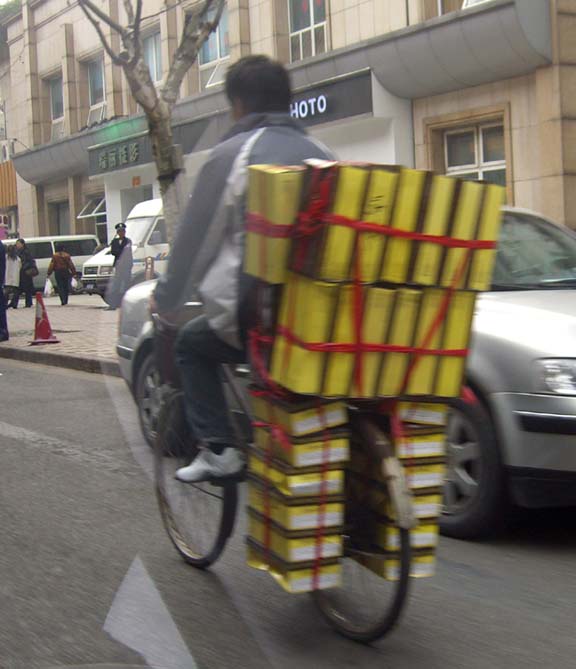 Taxi License - Shanghai only reached 275,000 this winter, so this guy is very new, and clueless - my hotel was near the most famous temple and shopping district in the city and he wasn't sure where it was - my friend had to explain it several times.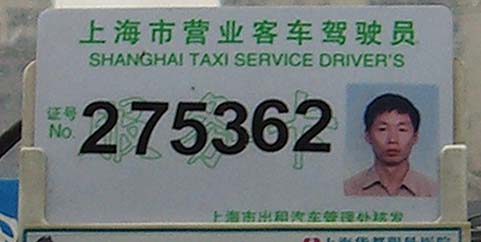 And then he still had to use the map several times to get there; if I was in the front seat I would have given him directions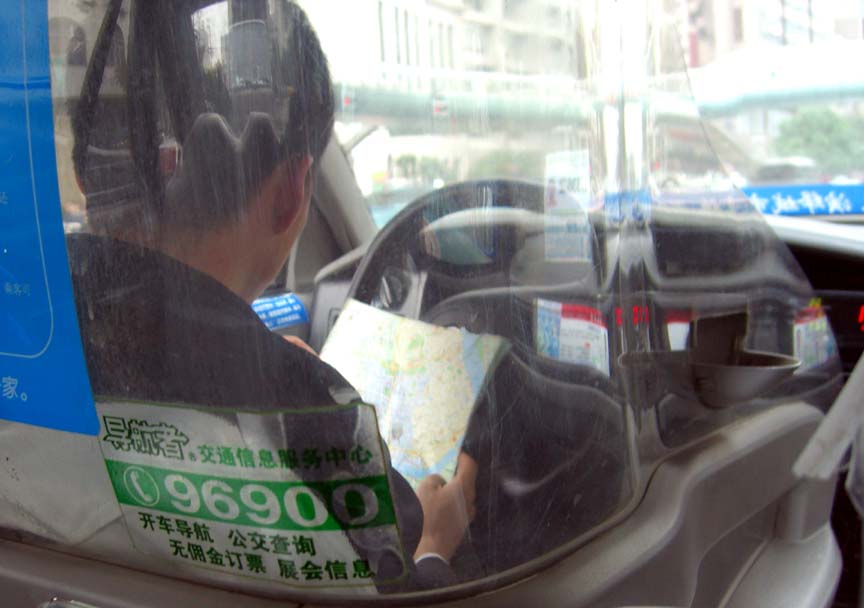 Night-dancing. We were talking along a back street to a hotel for drinks and came upon a square with dozens of people dancing to music about 10pm on a Saturday - in 35-40 degree weather ! Look at the guy in the white jacket to get the idea. And these weren't kids, but mostly middle-aged to older people - who will clearly do anything for a party.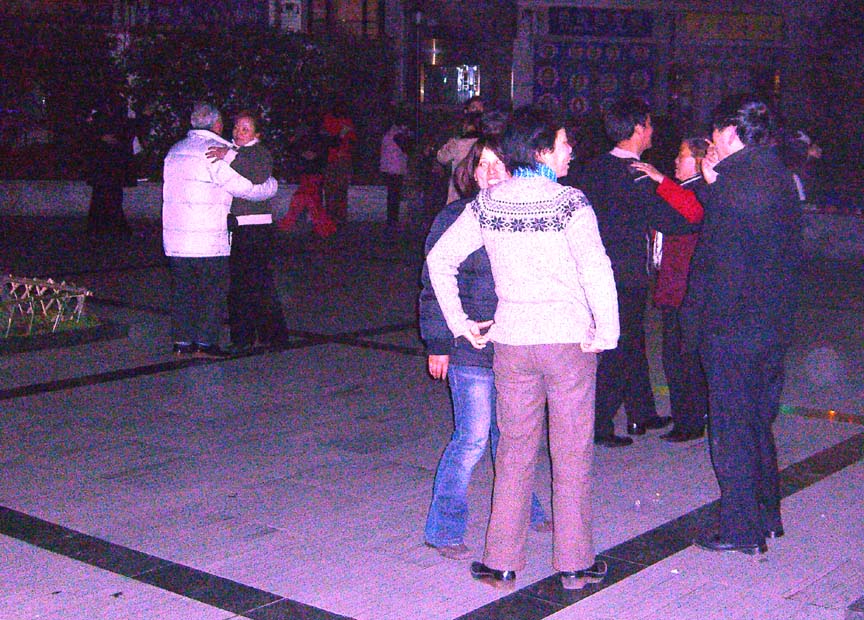 Old man reading in the library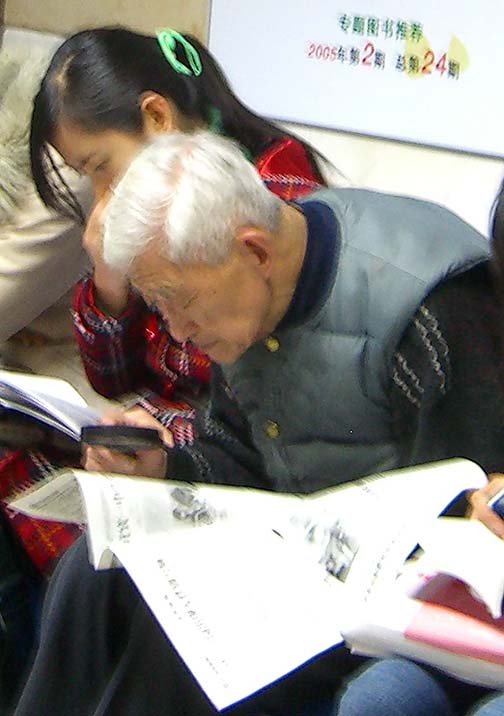 An entire shop filled with buttons of Mao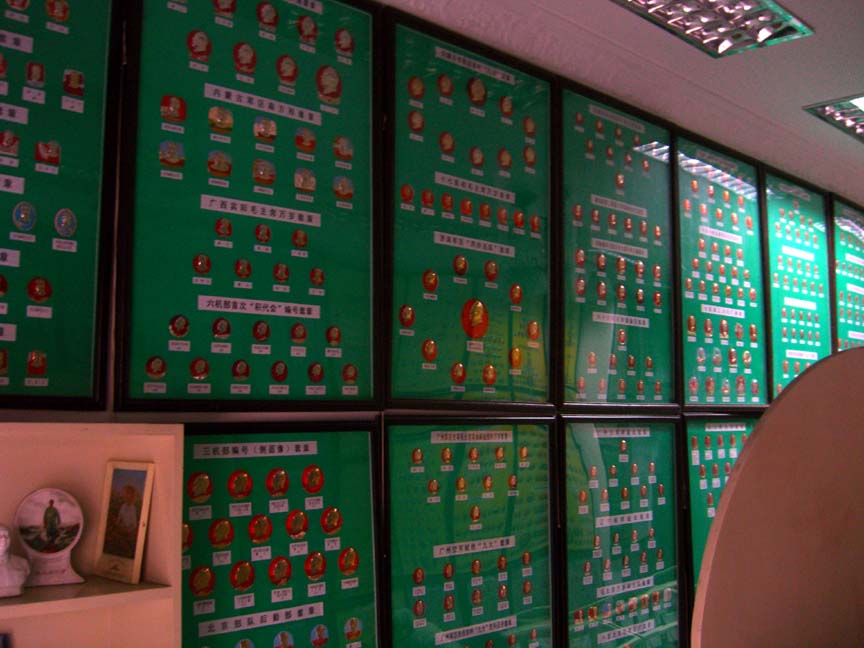 Police Motorcycle - a mini-version of the old Harleys & Kawasakis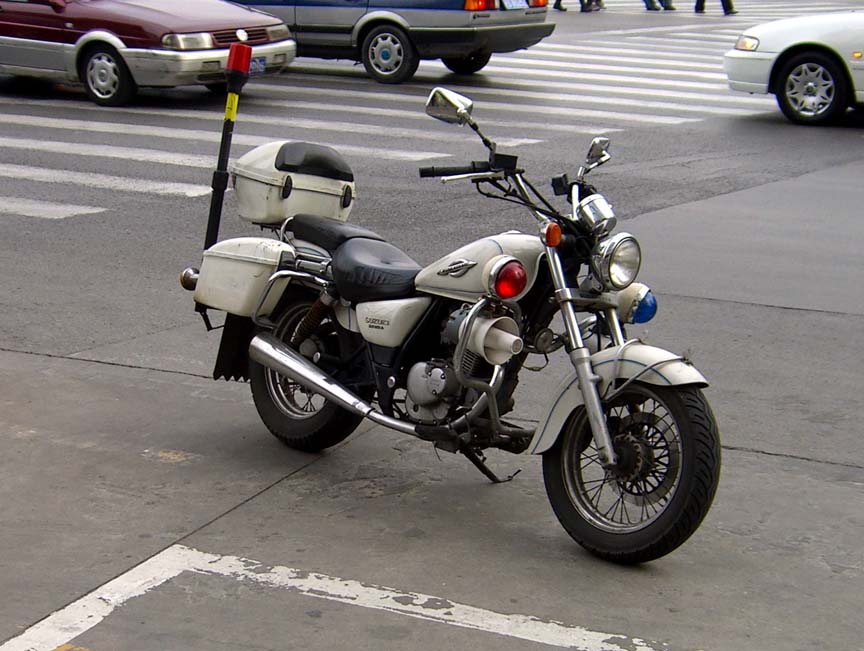 Public newspaper reading is very common for those who cannot afford a subscription.
Papers are plastered in these cases in various parts of the city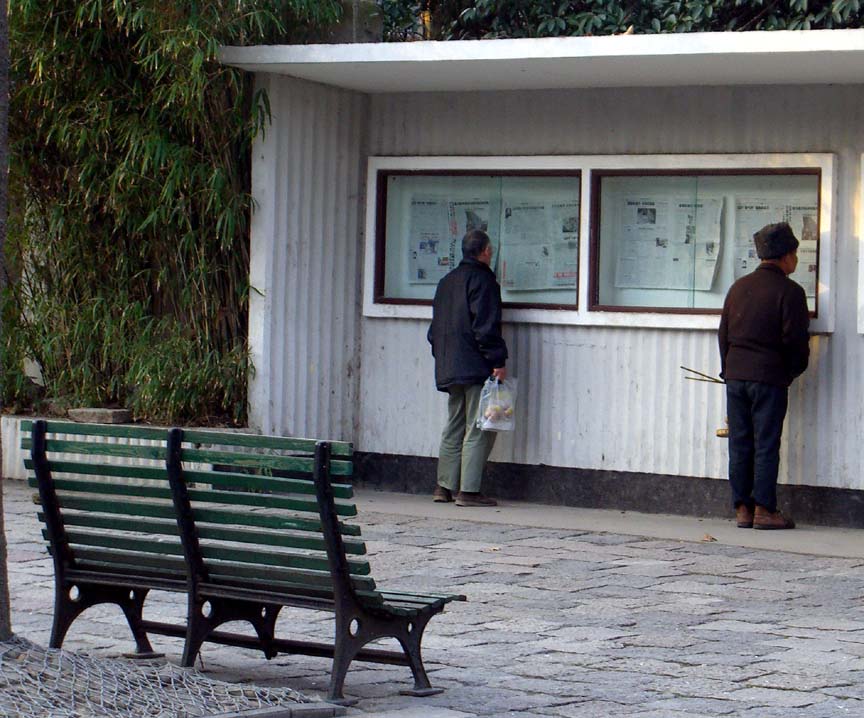 I love this - if anything happens to your kids, too bad - should be this way in America, too,
but we have too many stupid kids and liability-conscious locales.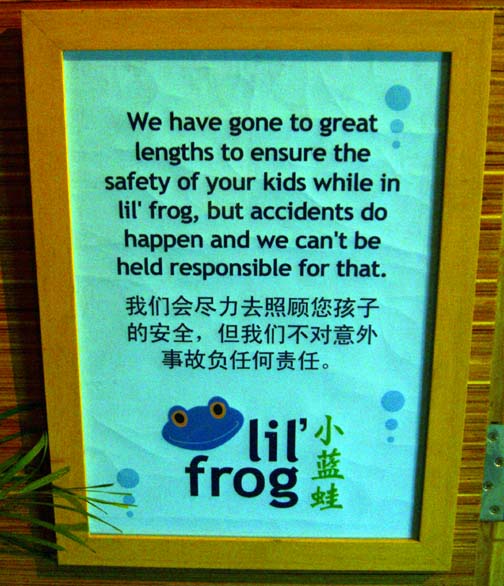 It never snows in Shanghai, except when it does. One Friday night and Saturday morning in February, it snowed about two inches. But a little snow can't discourage dedicated scooter riders (mostly because they don't own cars), who were out in their rain gear in 30 degree weather at 9:30 on a Saturday morning.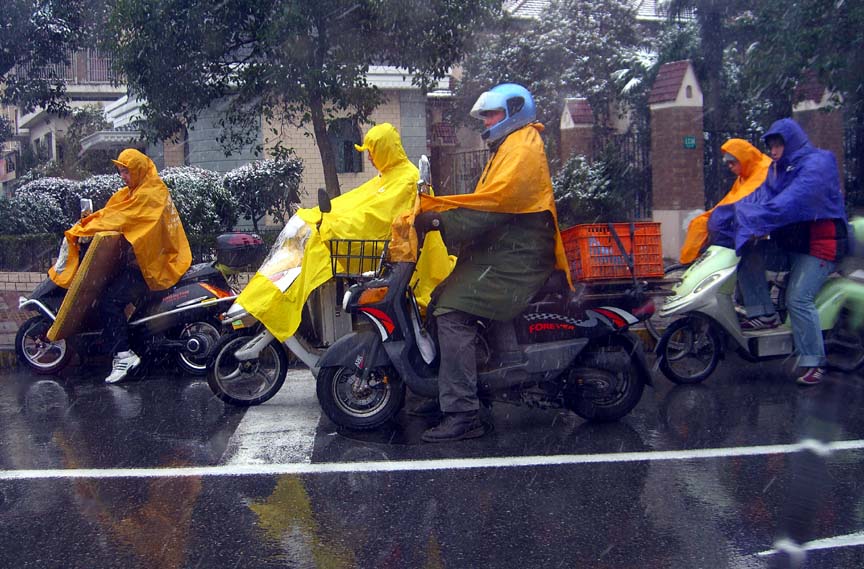 Shanghai Jiao-Tong Da Xue (University) the Saturday it snowed - this is a very old and very good university, based in the middle of the young-people's shopping district of XuJiaHui. The new campus, for most of the 10,000 students is outside the city.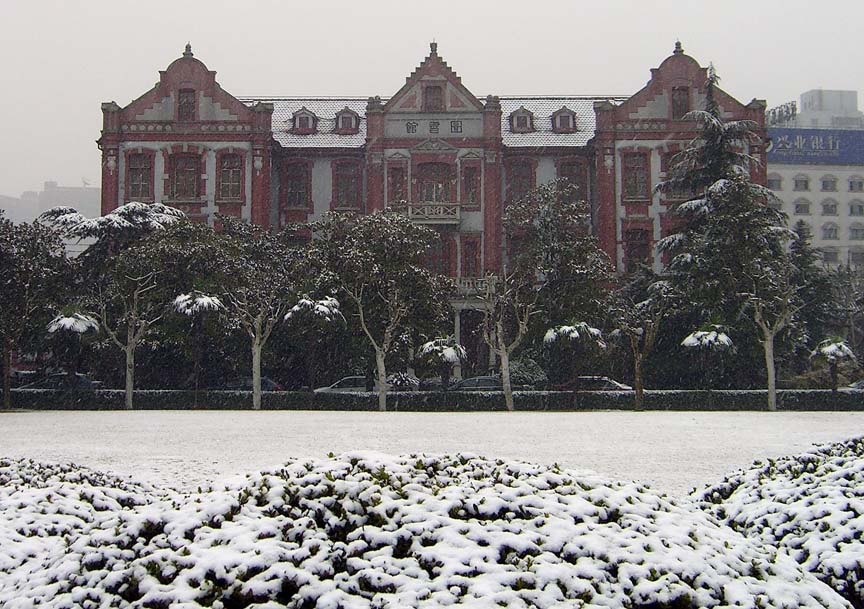 The global culture of Starbucks - where women just hang out and meet friends or boyfriends, just like everywhere else in the world. There are about 60 Starbucks in Shanghai, this one in the most expensive shopping mall, but most are just where you'd find them in the West.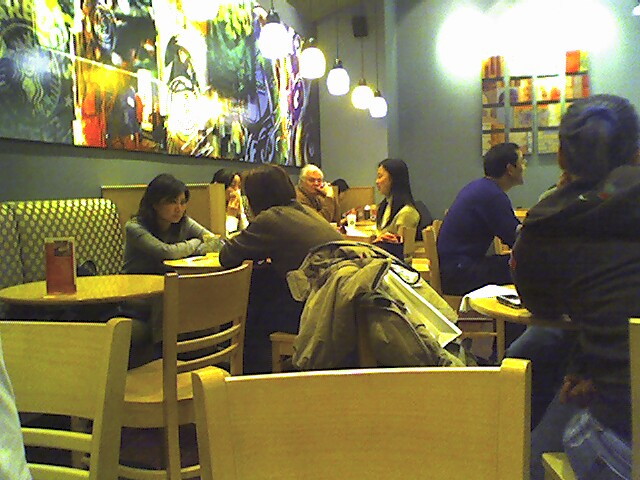 Relatively busy day at Ren Min Guang Chang (People's Square) station, one of the city's busiest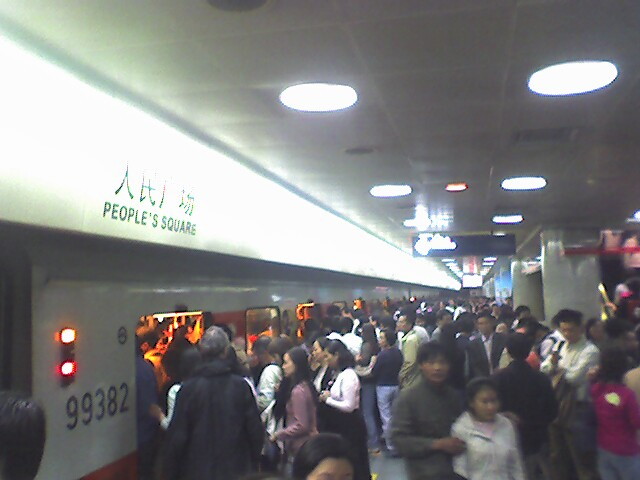 A curiously Chinese phenomenon, where they never wait for people to get out of the subway before forcing their way in.
During rush hour, there are platform police and guides to keep people away from the doors long enough for passengers to exit.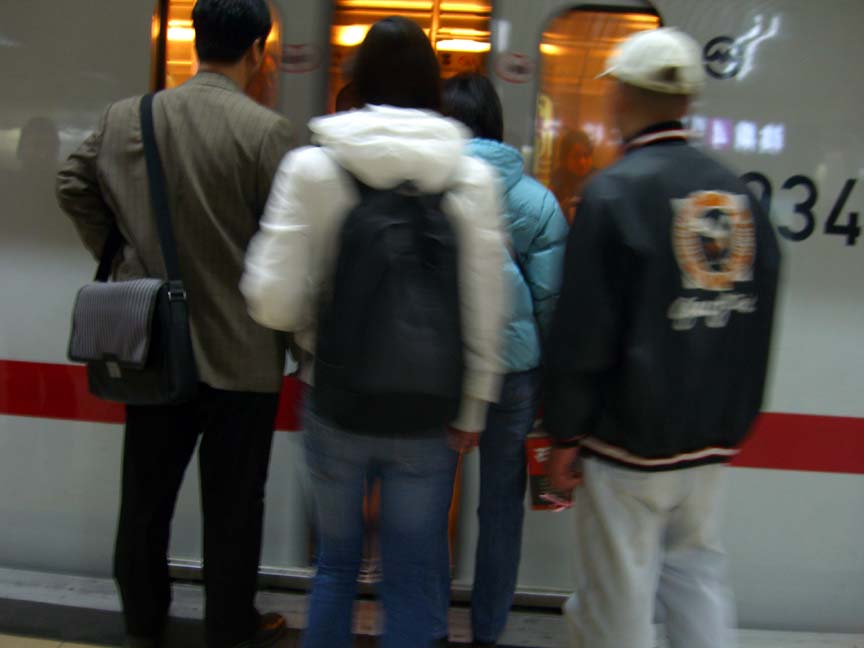 The world's best subway information signs - with cute cartoons (and advertisements), in this case reminding you to mind the gap, but often also to not pick up suspicious packages. The sign also shows you the time until the next two trains.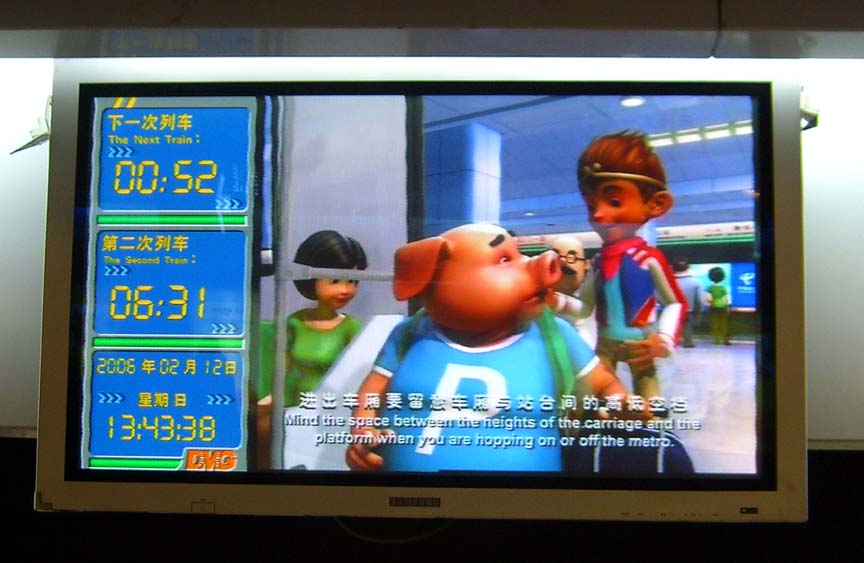 Nature calls everywhere in the world, but he's pretty well-hidden and overall Shanghai is a very clean city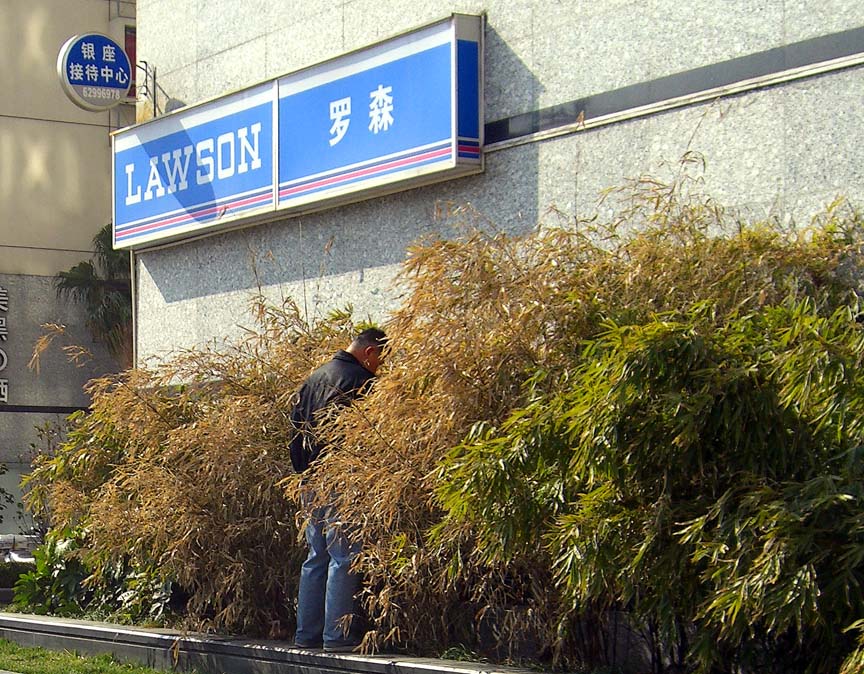 Valentines has grown to be everywhere, especially in Shanghai - free roses in the subway, signs on the street, and a giant pink stairway at this mall - all the good restaurants were booked and taxis in short supply that night.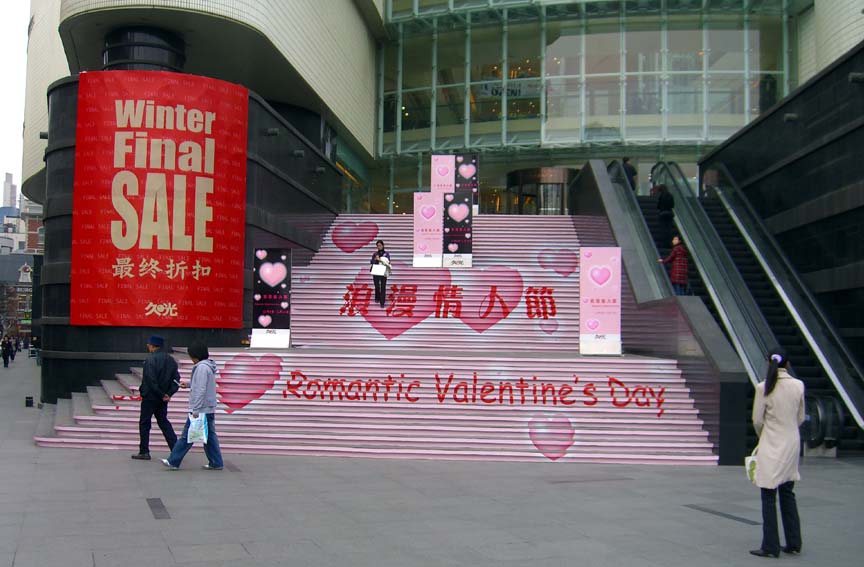 New Year's Festival stage at Xu Jia Hui's main mall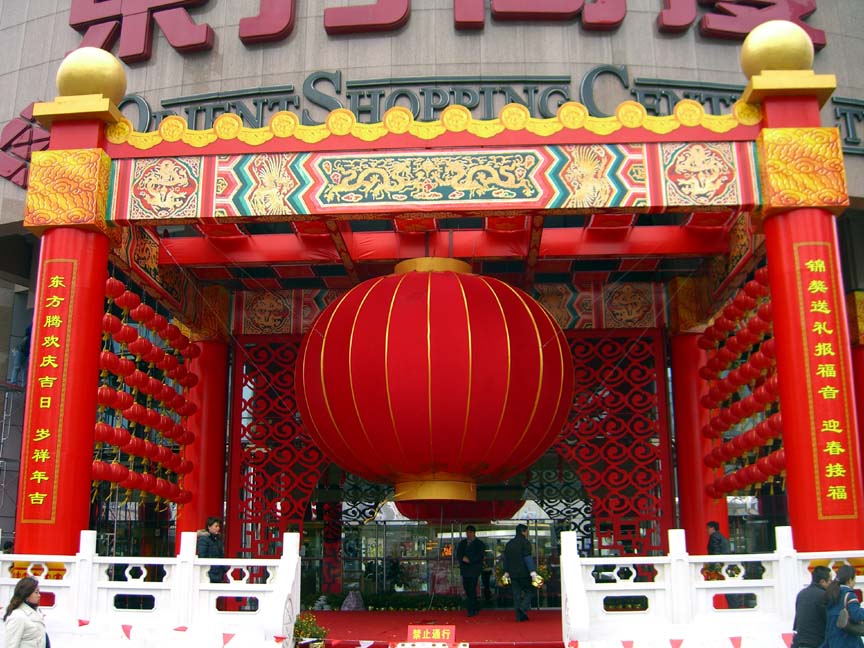 Inside the mall - one of many in Shanghai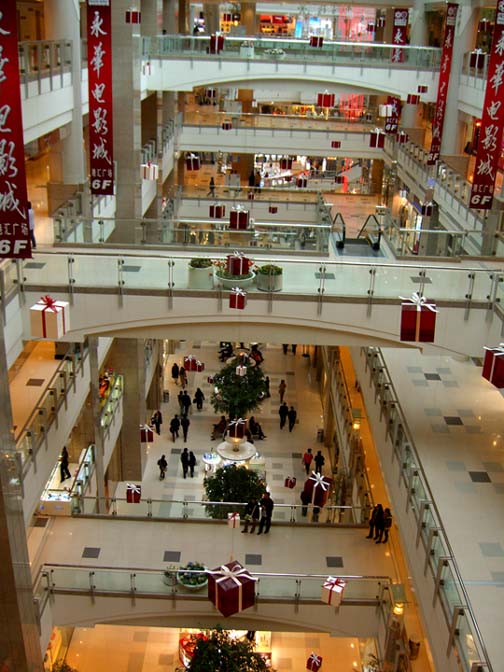 Main building in Yu Yuan Gardens - this area has been a big garden for about 750 years !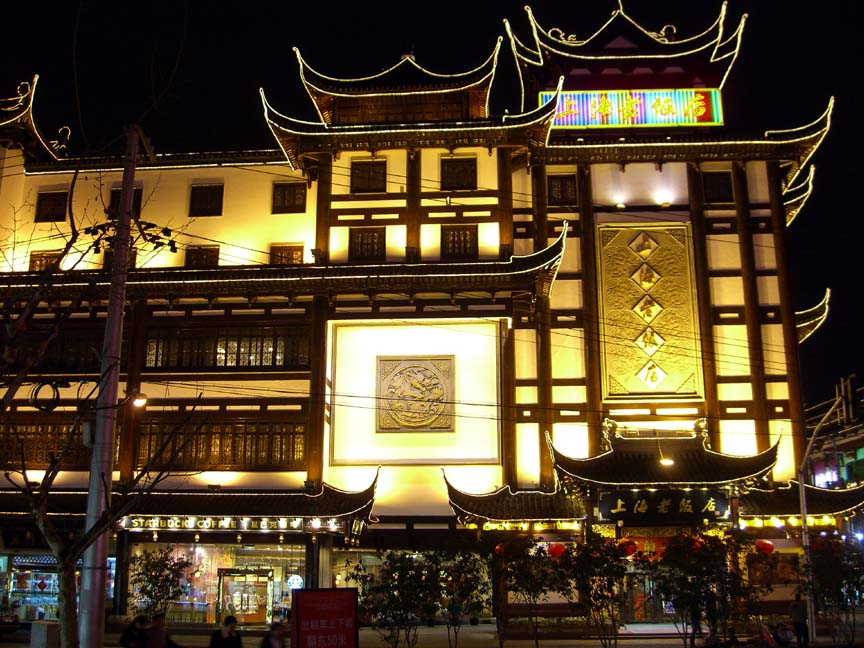 Another view