Shanghai - Buildings II
---
New tall building dwarfing an old church on People's Square - this is one of my favorite Shanghai buildings - very pretty from a distance; strong & sexy at the same time.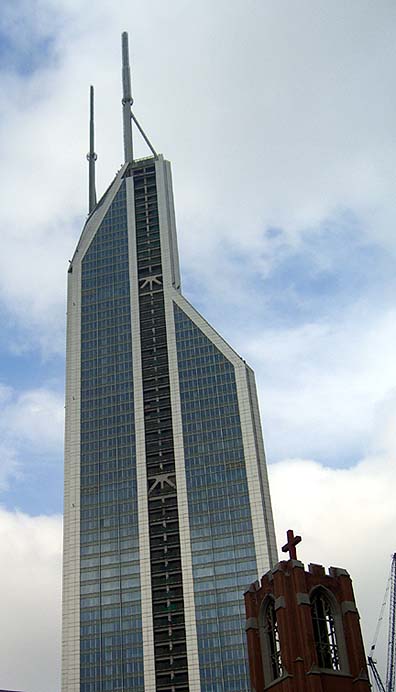 The church itself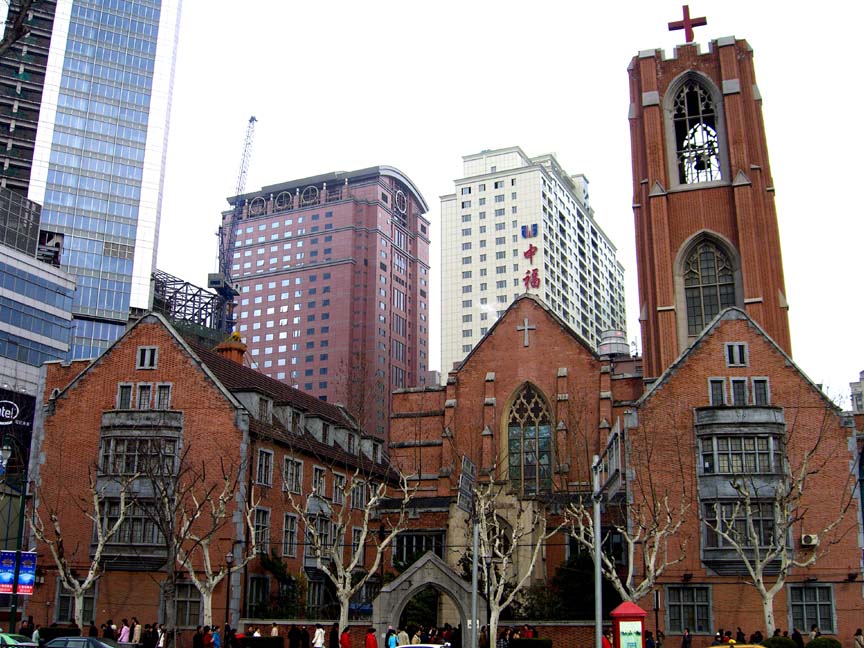 This is a little room at the library, in the garden - never figured out what it was for.
It reminds me that people who live in glass houses . . .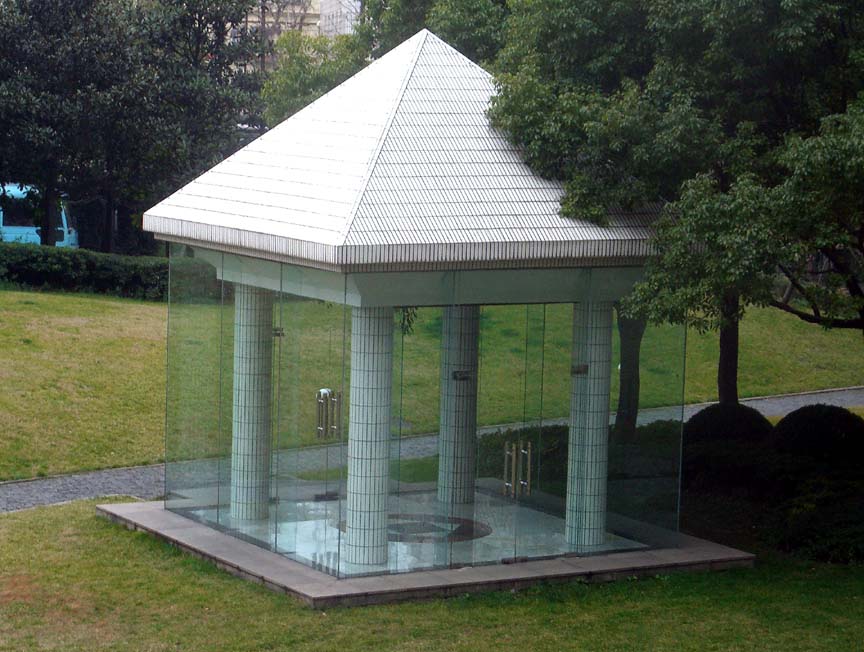 Building in green light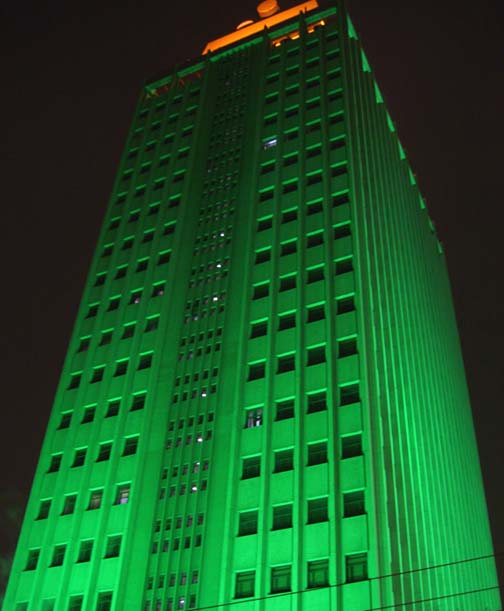 Very Chinese dining room - very yellow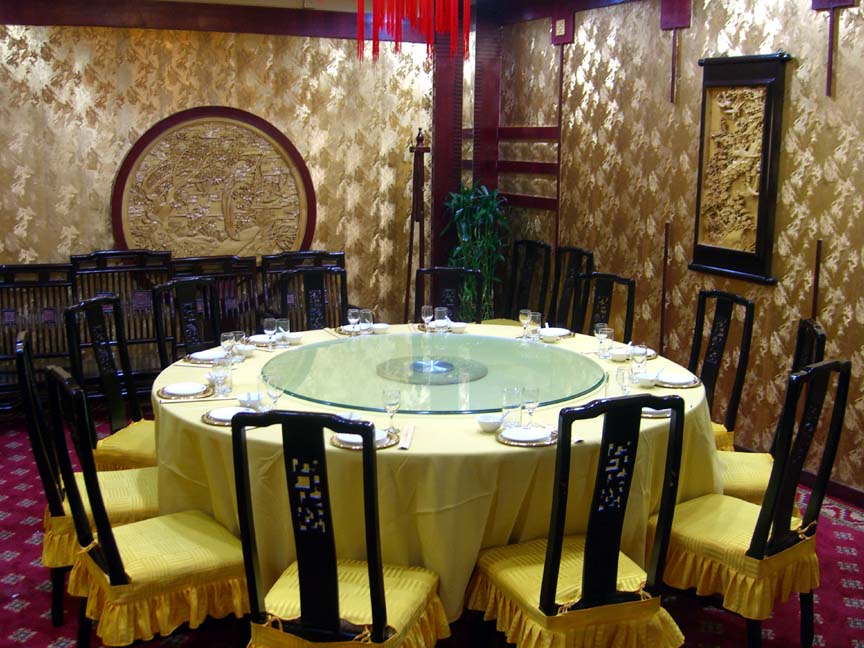 My hotel, appropriately enough with a giant United airplane on the side !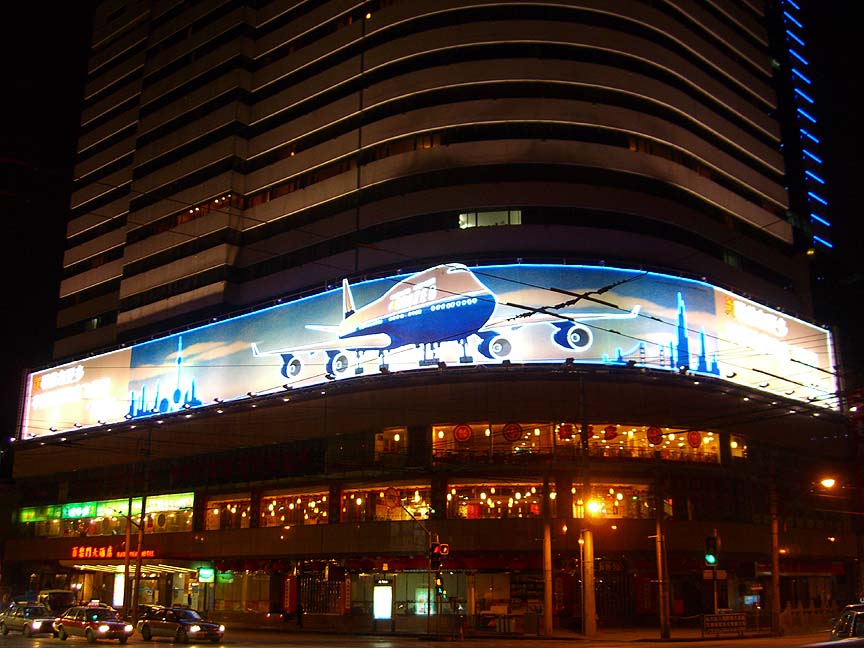 Typical clothes drying on an apartment block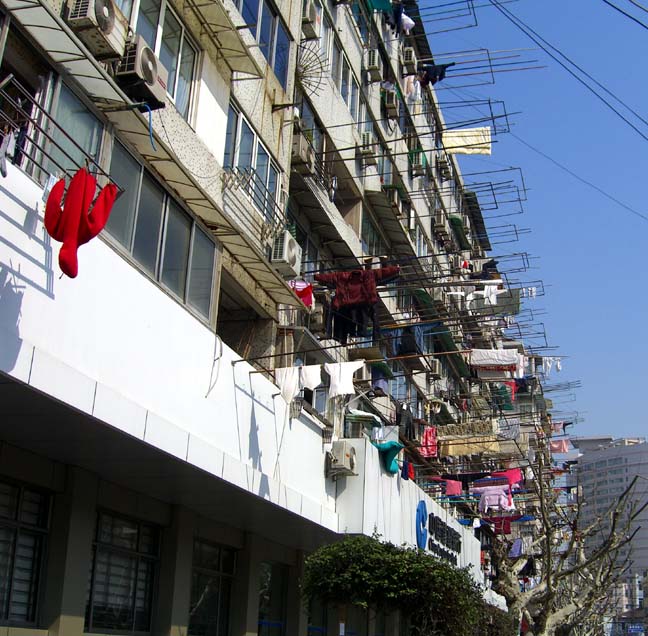 New and very imposing library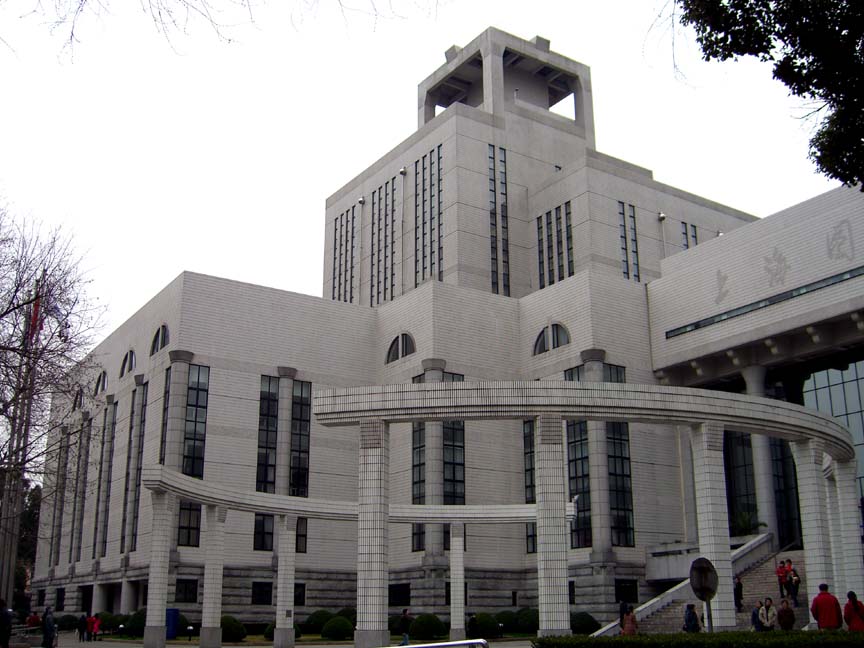 with Confucius in the garden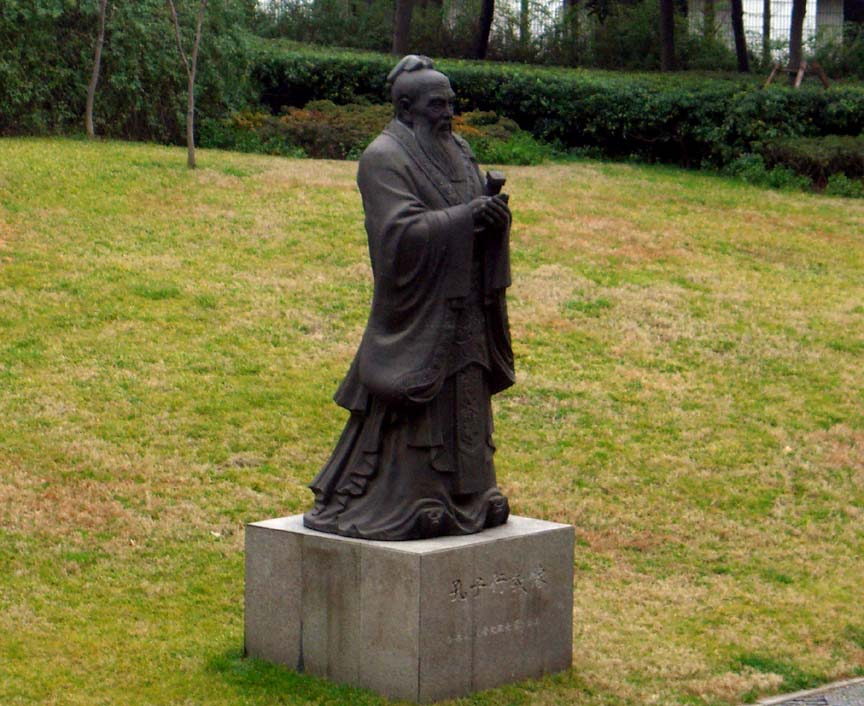 Old houses in the art district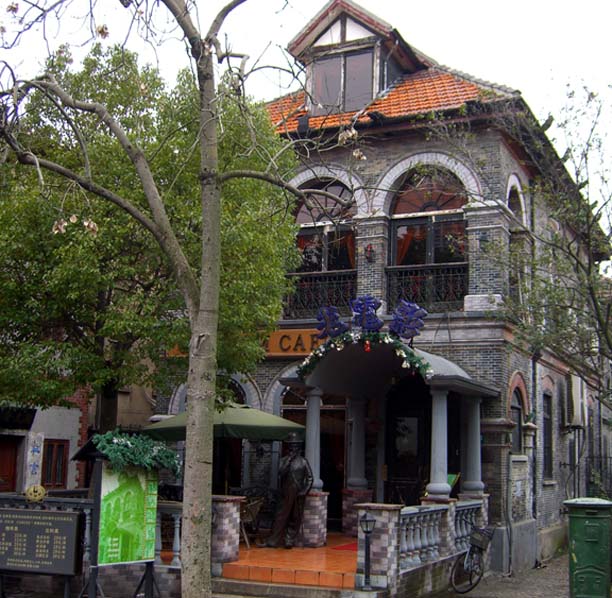 Old church in the art district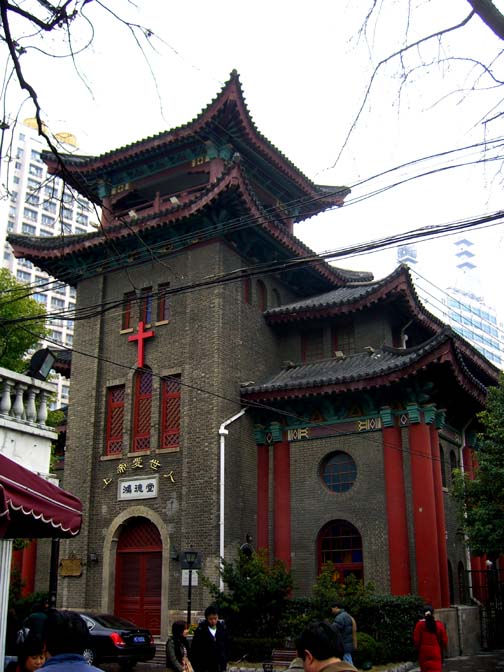 Part of the Shikumen Museum, showing how Shanghai used to live, in long row houses - very famous, very Shanghainese
This is the desk area of the room between the floors, at the turn of the stairs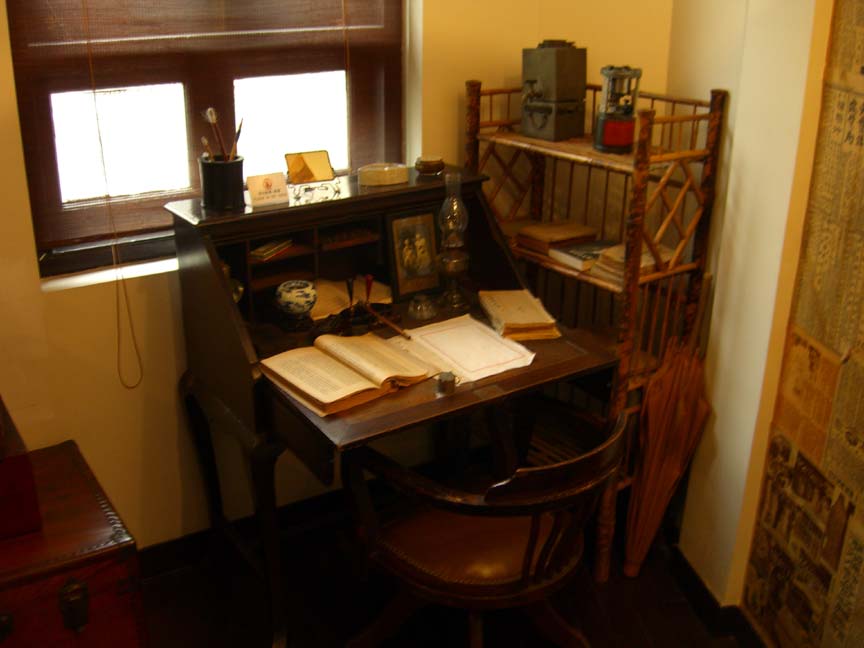 And the kitchen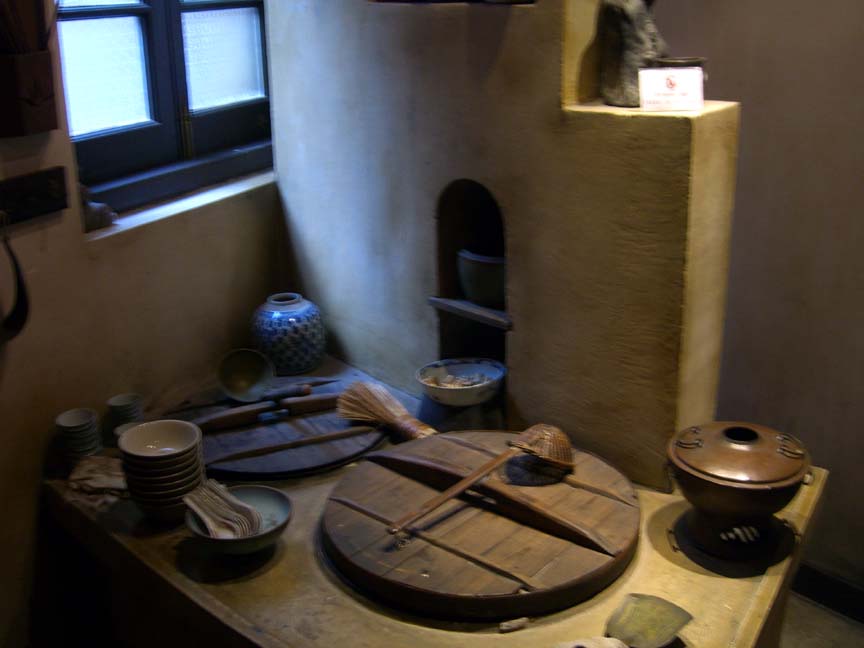 A much nicer bedroom, with bureau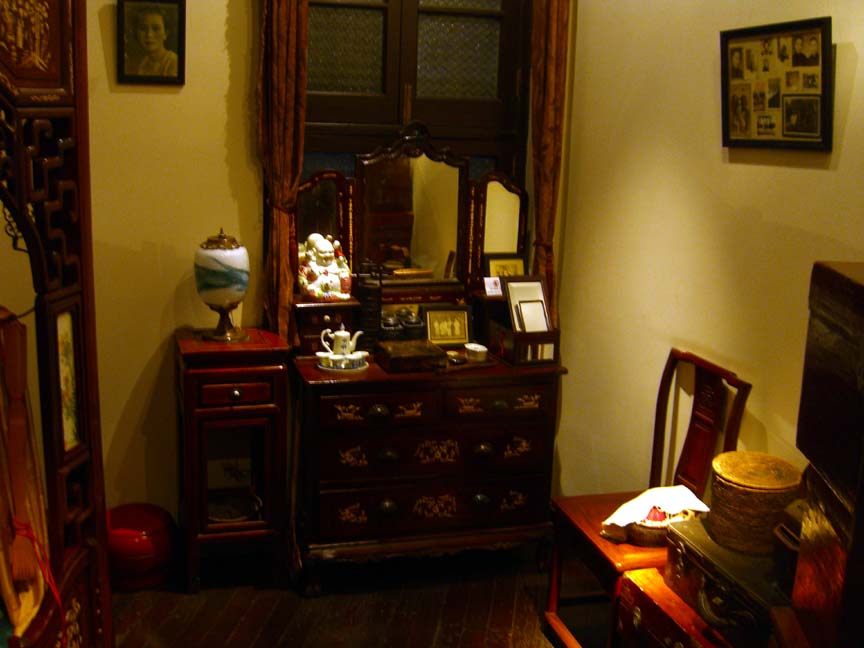 And a typical work office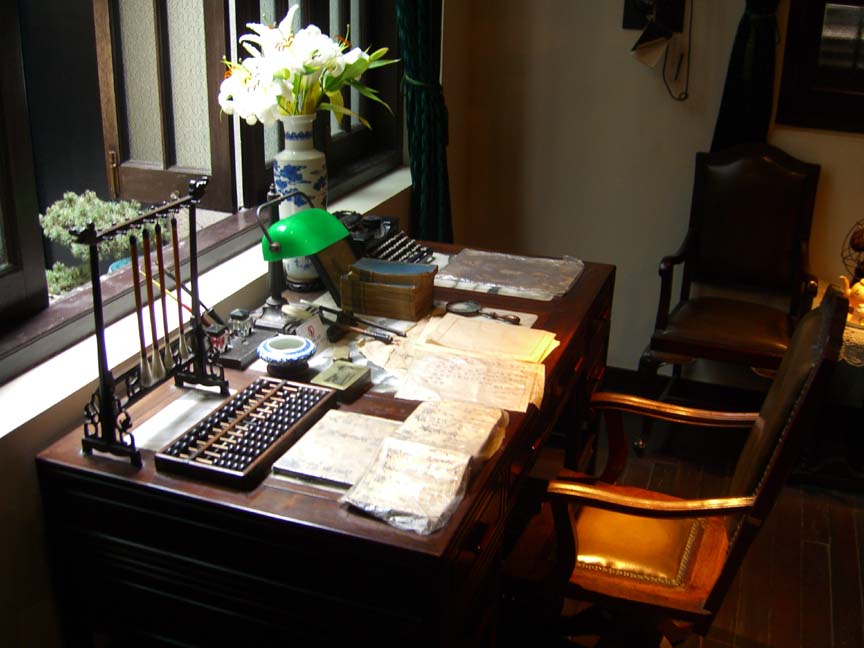 Yinan in her graduate school classroom at the Shanghai Institute of Foreign Trade.
This is a great school, though these rooms are unheated - imagine sitting here for two years !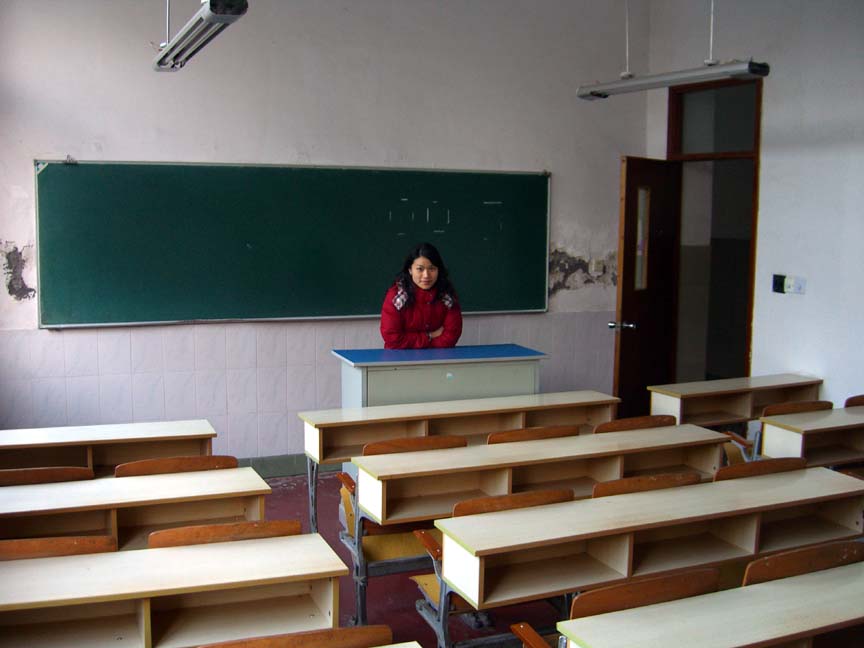 The Thinker, thinking at the library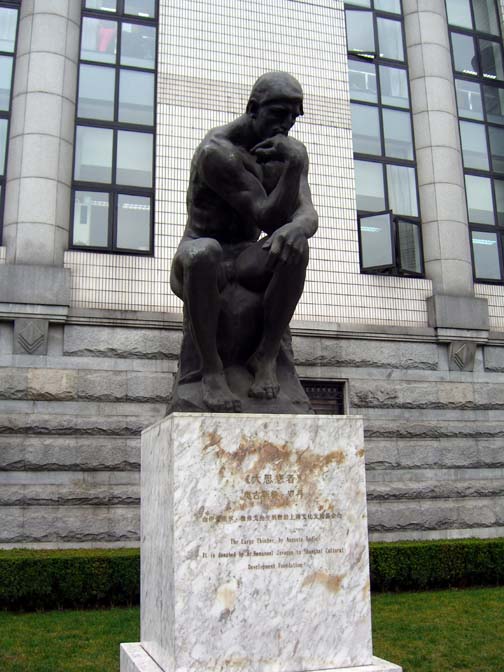 Forest of buildings
Your every day apartment block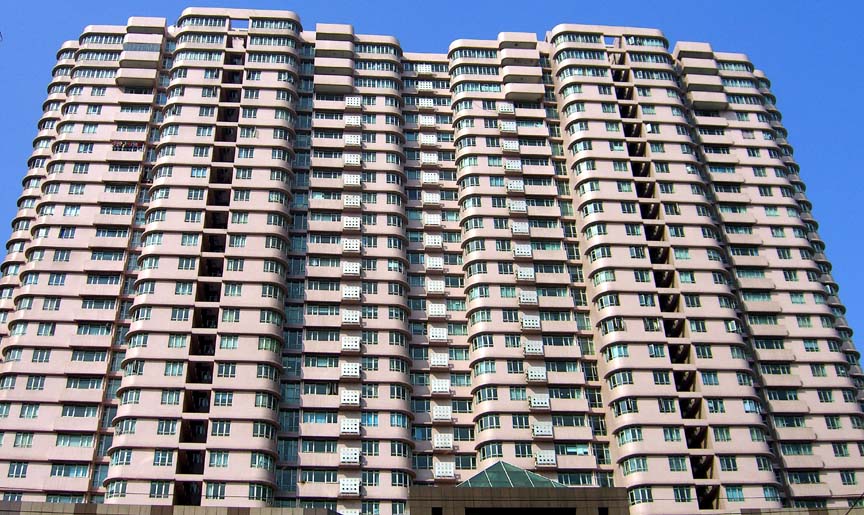 Shanghai Train Station - it was mobbed this day, though I figured out later it
was the last day of the spring vacation so everyone was heading home.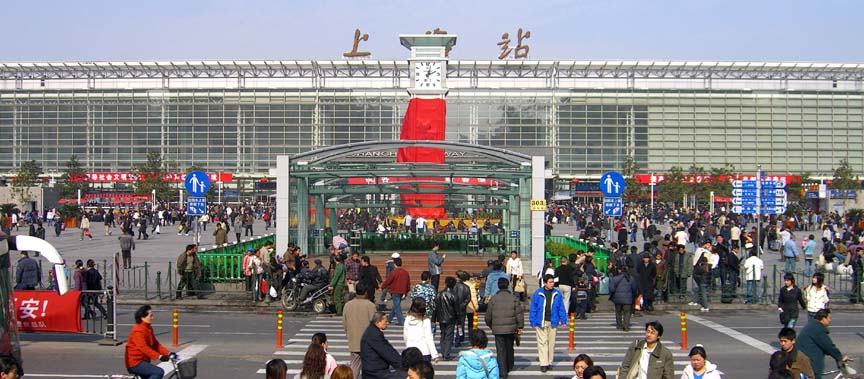 Interesting restored building at XinTianDi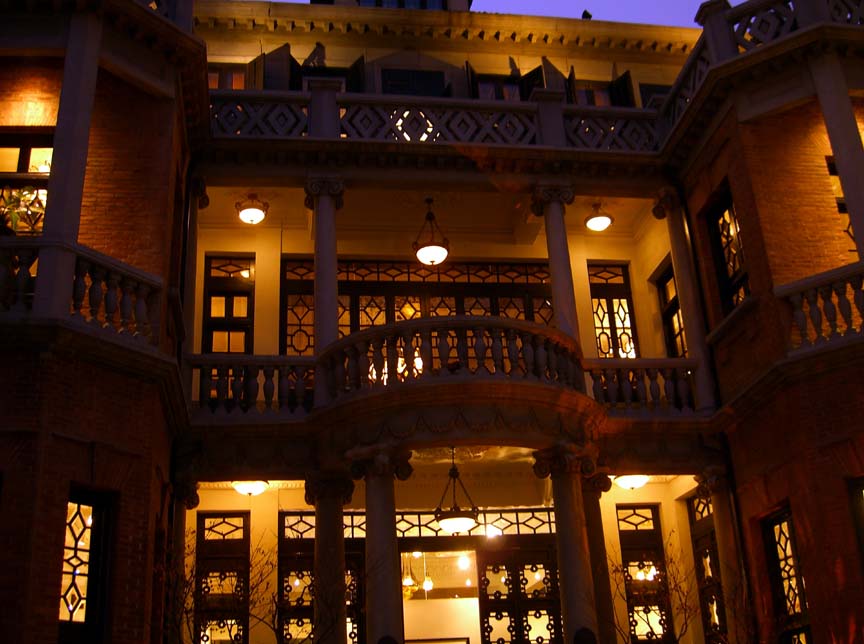 Shanghai Airport - one very, very long building - this is less than one-half of it.
And they are opening a much larger version across the street !