China 2006 - Beijing Summer Palace II
---
Gateway to the lake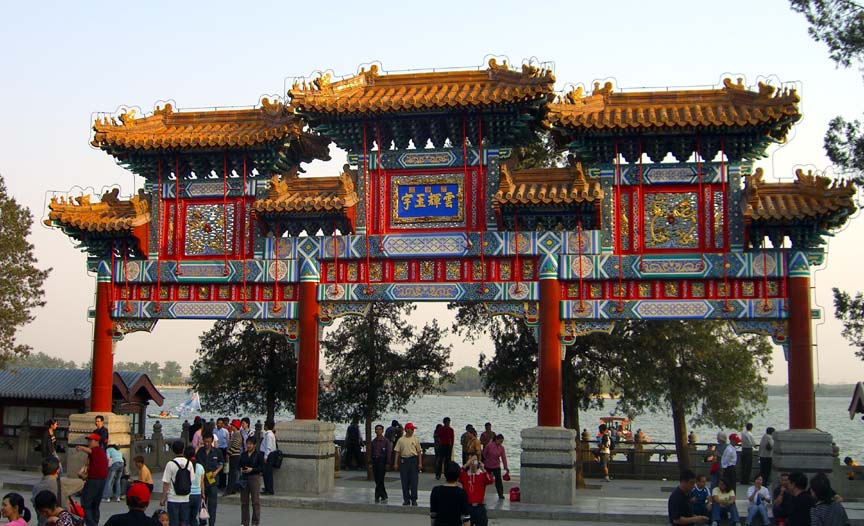 Another pretty bridge, dwarfing a little canoe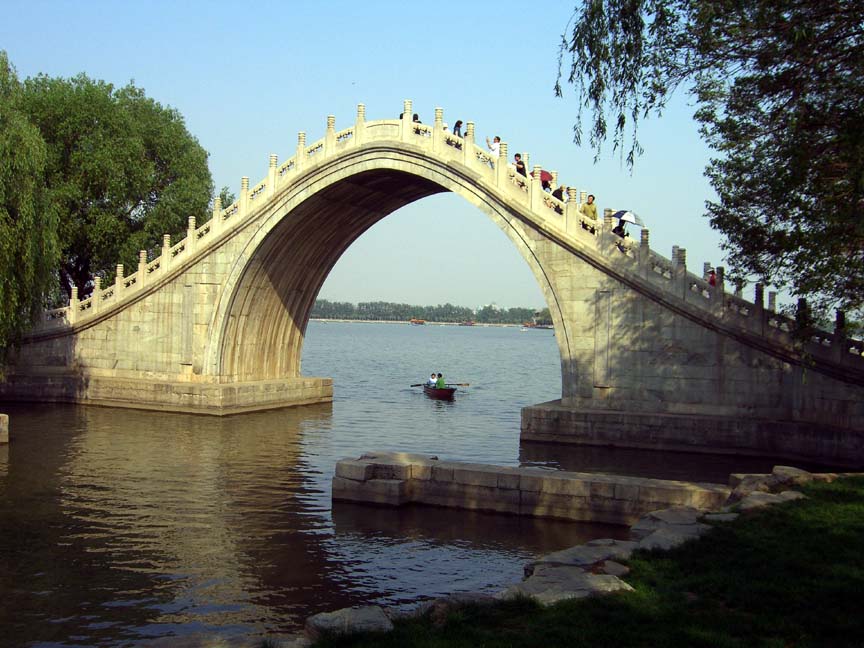 Another view of the long 17 arch bridge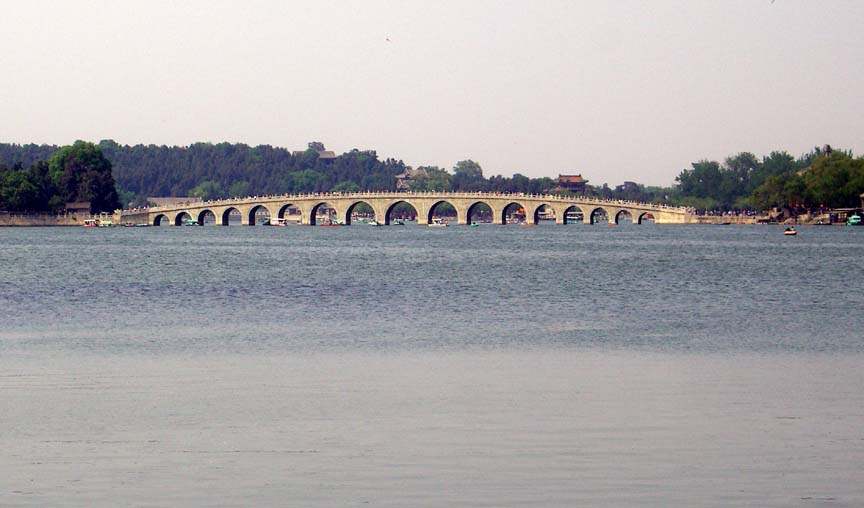 Boats lined up for rent - they look lonely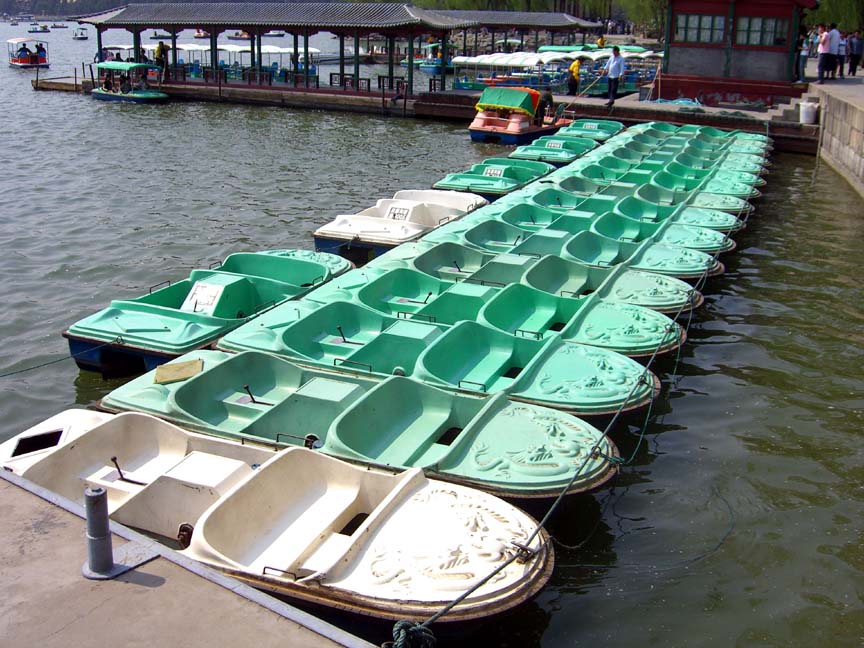 You can walk all around the lake, which is a 2-5 mile hike, with very pretty views along the way - this is on the causeway path that cuts through the middle of the lake - this gate sits atop an arch that boats can use to pass between the two parts of the lake. Each gate is different, with names from famous poems or places.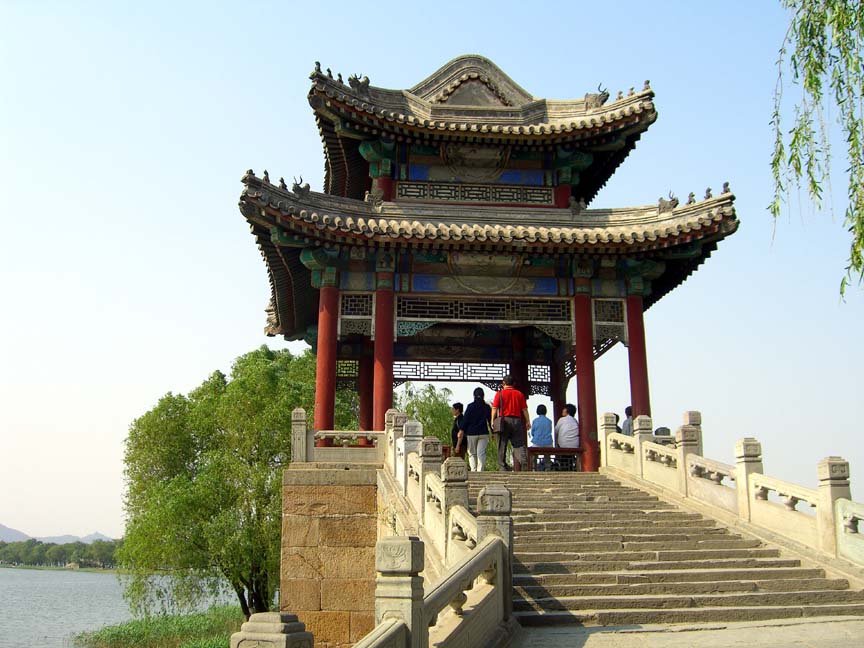 Another gate building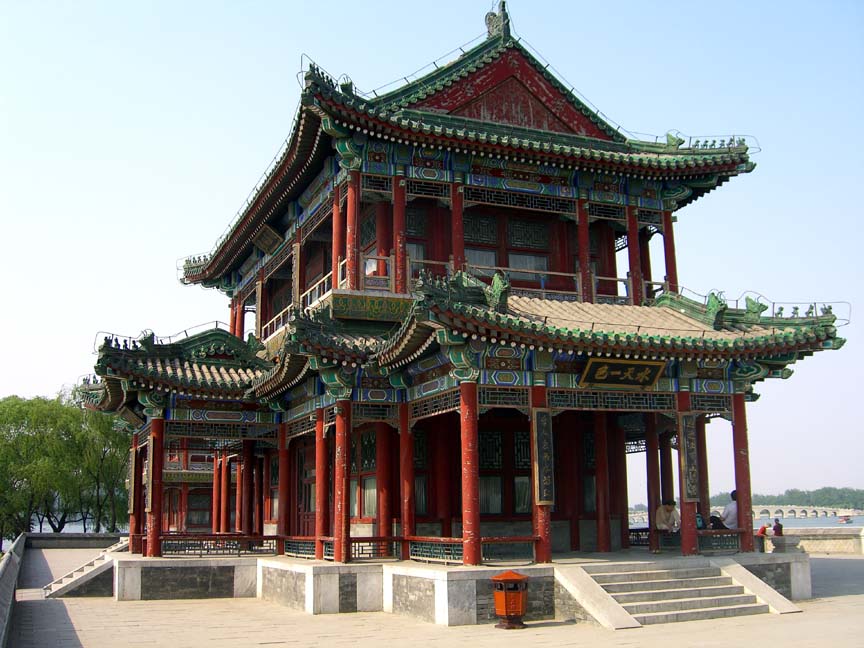 Elaborate paintings inside the gate buildings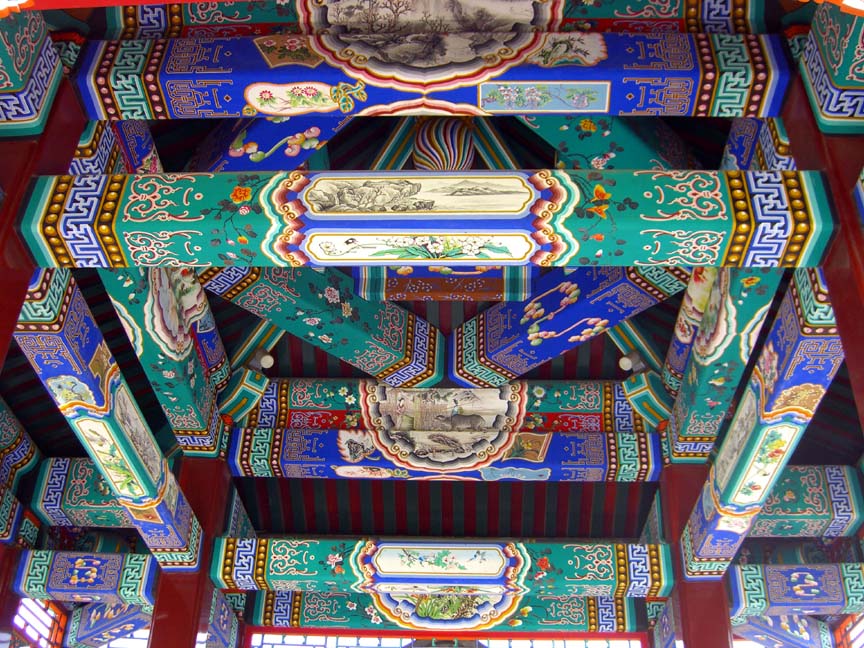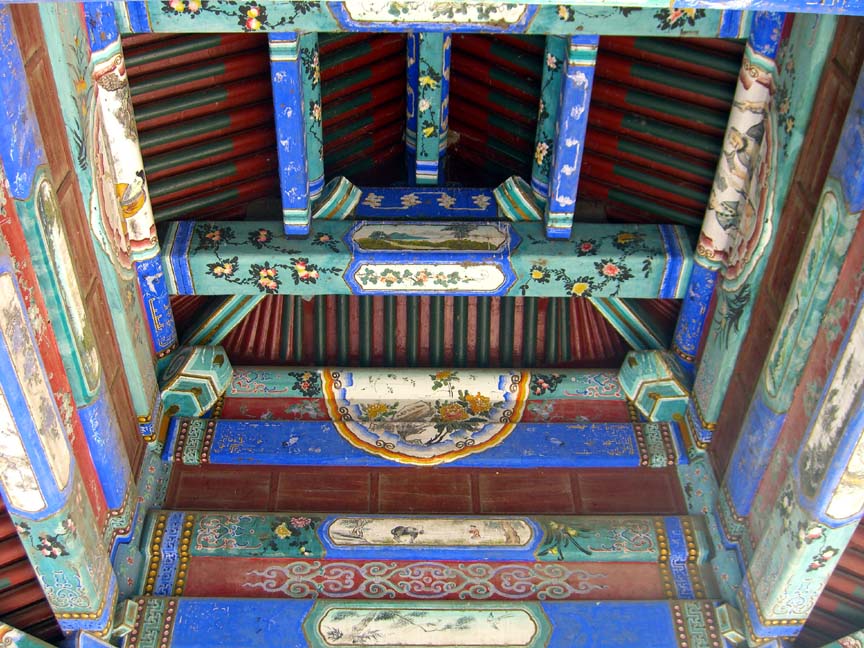 Family in a rented power boat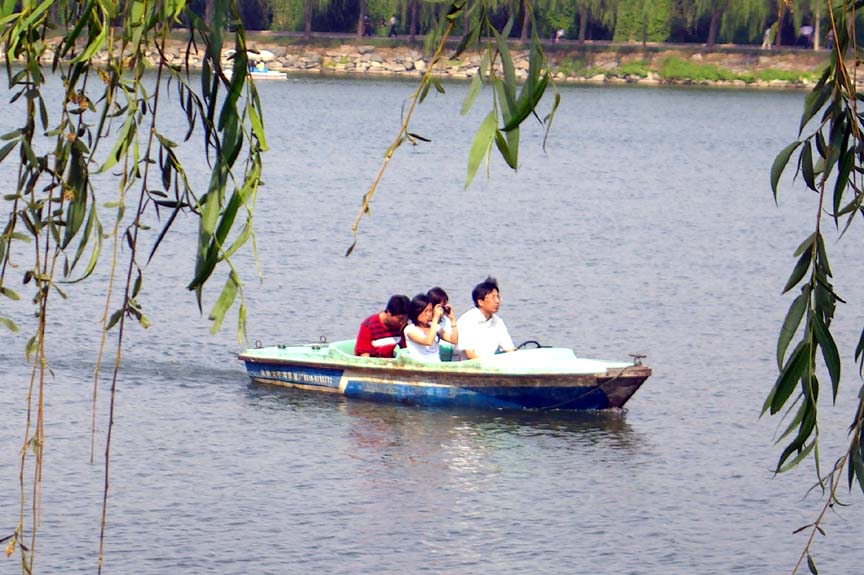 Posing for the camera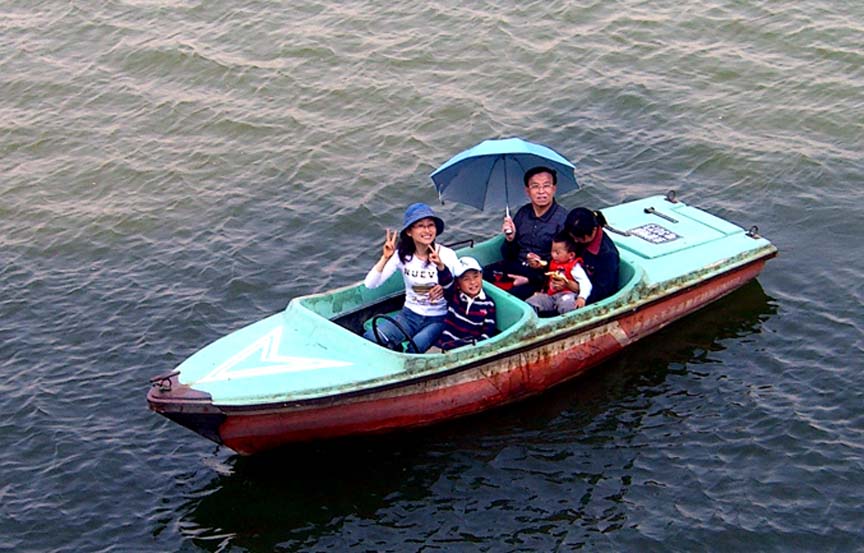 Another pretty bridge
Old steamer, a gift from the Japanese for pulling the Empress' barge around the lake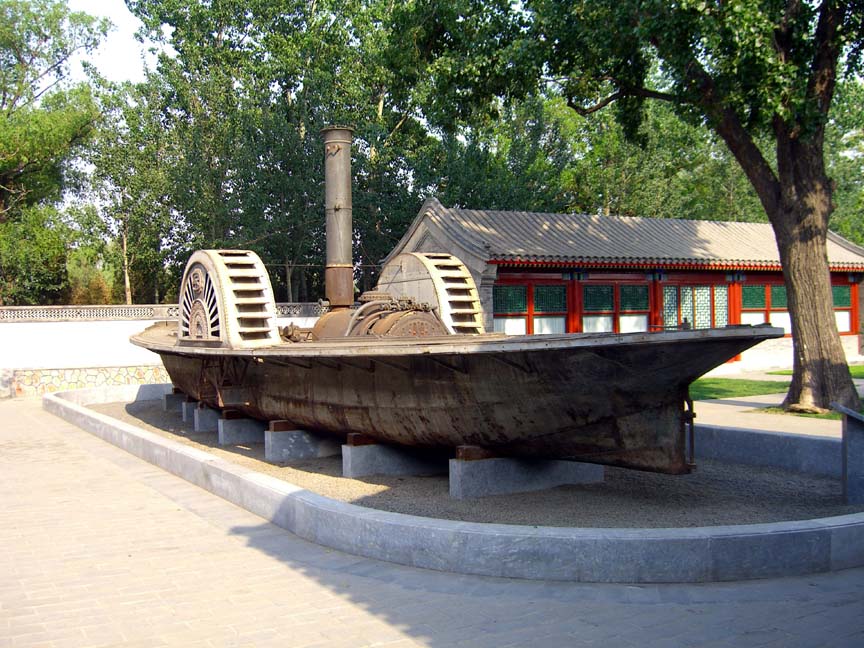 Famous stone boat built by the Empress - It does not float, but is for entertainment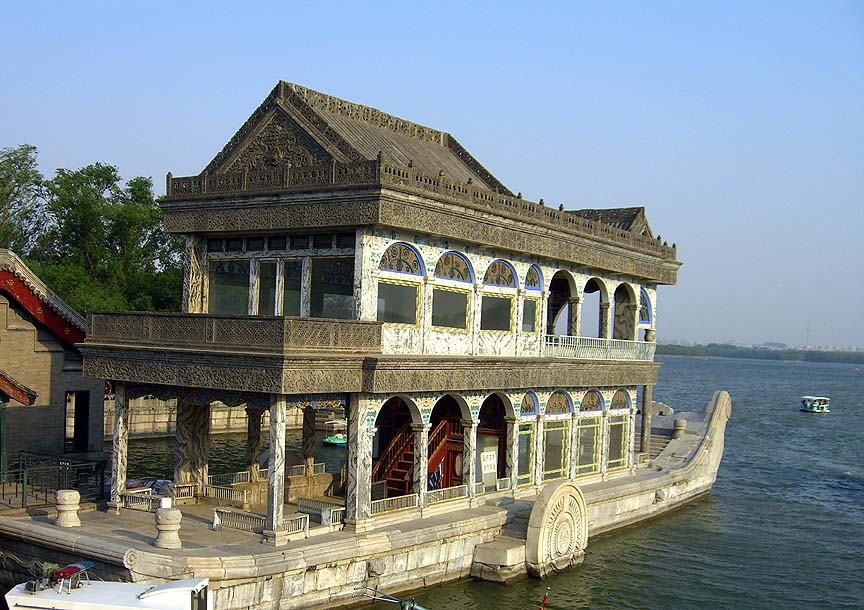 Pretty older woman posing for a shot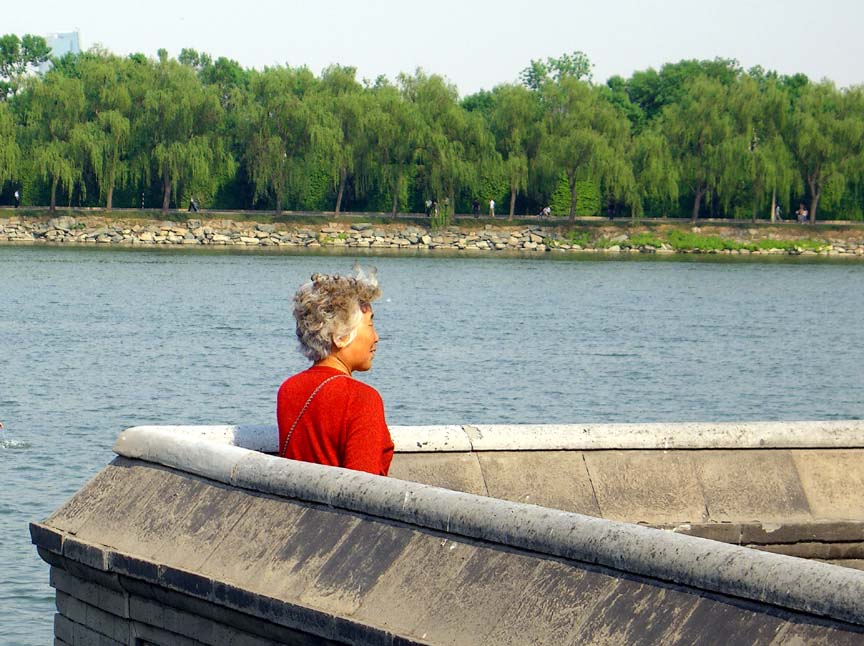 It was a pretty good weather day in Beijing, meaning you can almost see two miles across the lake, but barely see the mountains in the distance.
The camera is very sensitive to haze that you often can't see with the naked eye.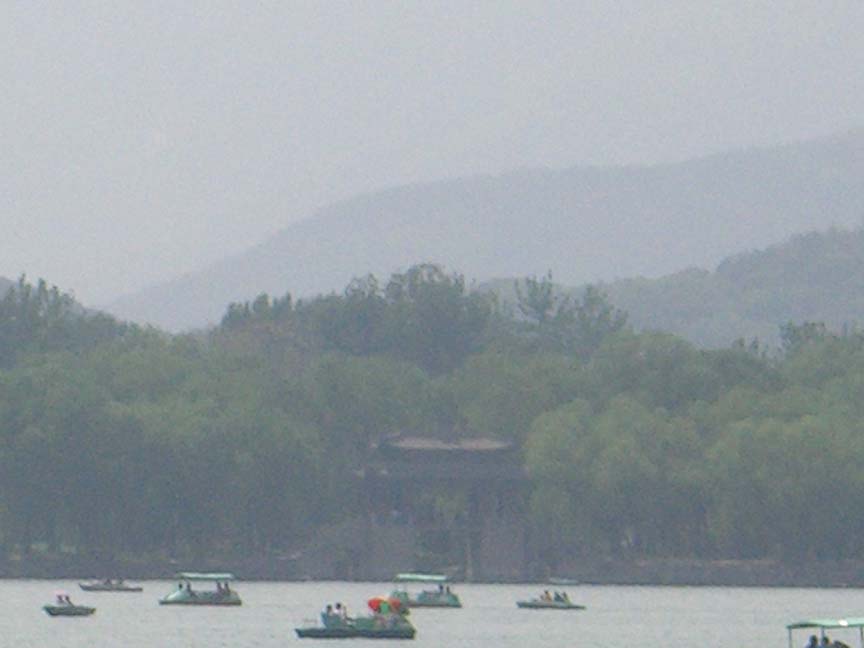 Speaking of cameras, here's a woman taking a picture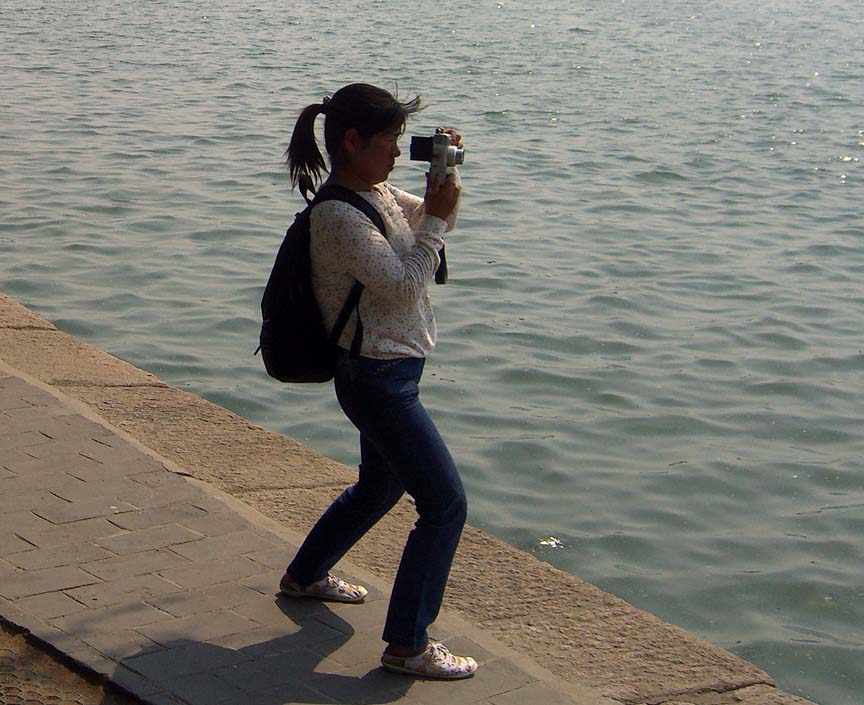 No swimming is allowed, but that does not stop this group of somewhat older folks
Man in water looking for something - a bit odd