China 2006 - Beijing Tiantan Temple
---
Tiantan is the Temple of Heaven in Bejing and lovely place to visit on a nice fall day.
Construction was started in 1420 !
The standard Tiantan image of the main temple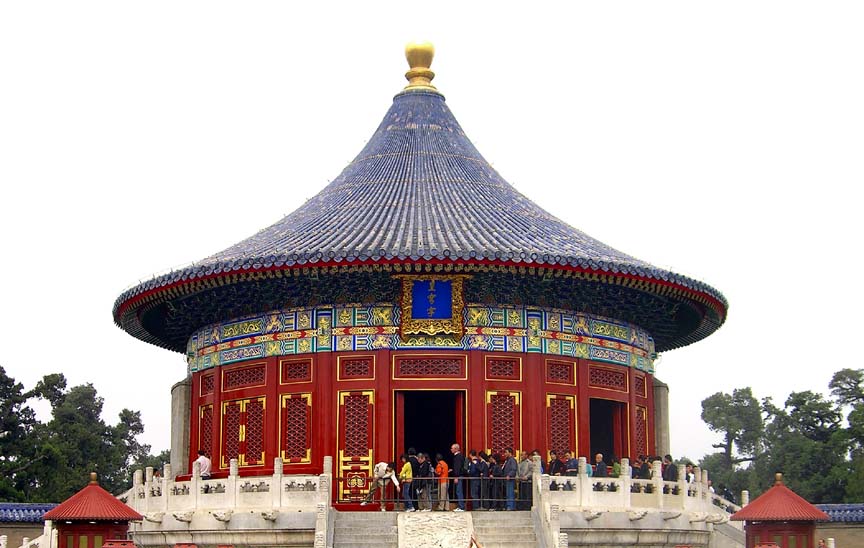 Main gate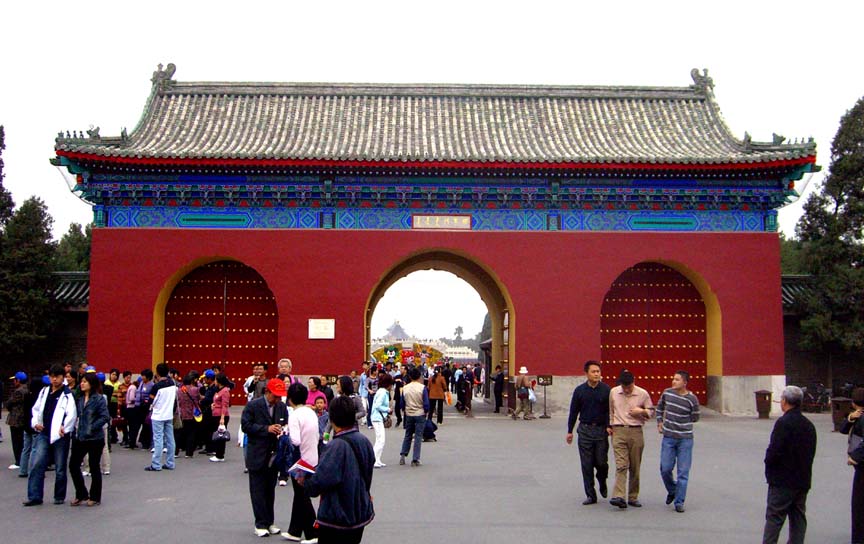 Intermediate gate, with temples beyond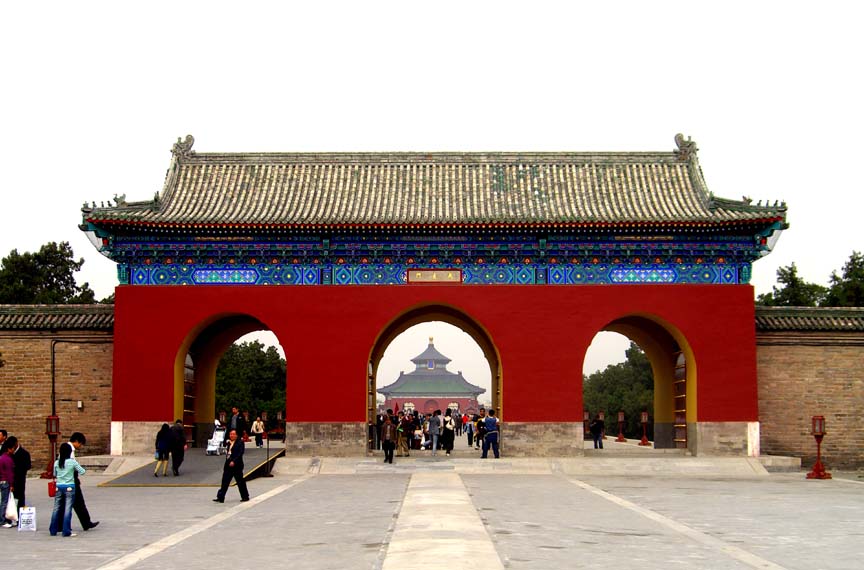 More gates, which are set in stages as you continue into the center of the temple park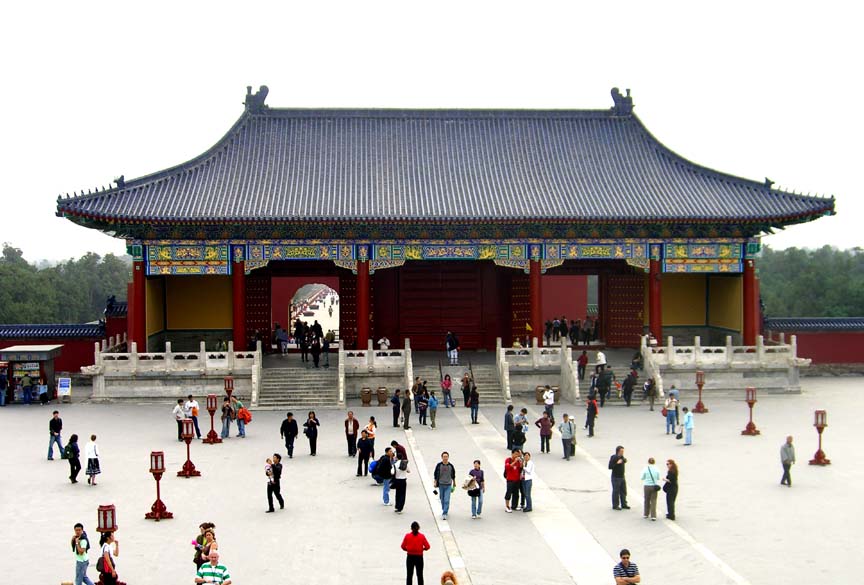 Temple interiors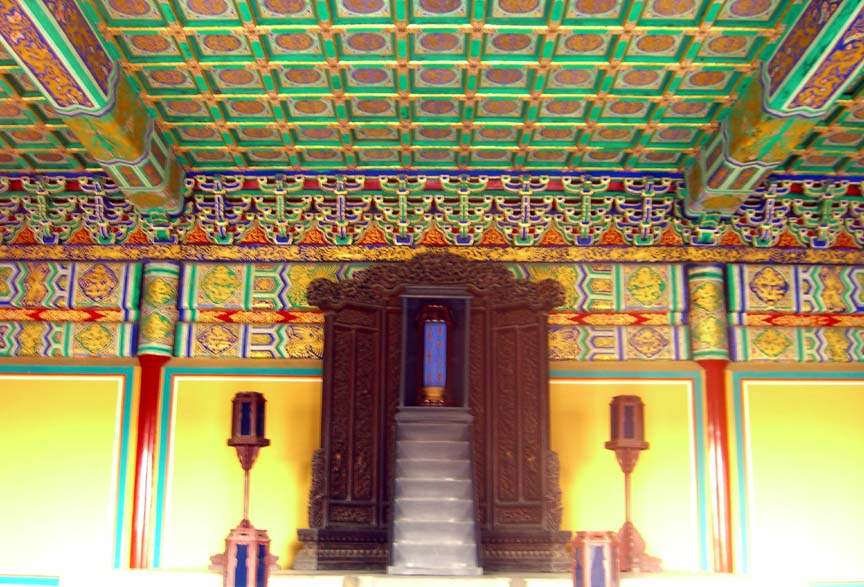 Nice-looking side buildings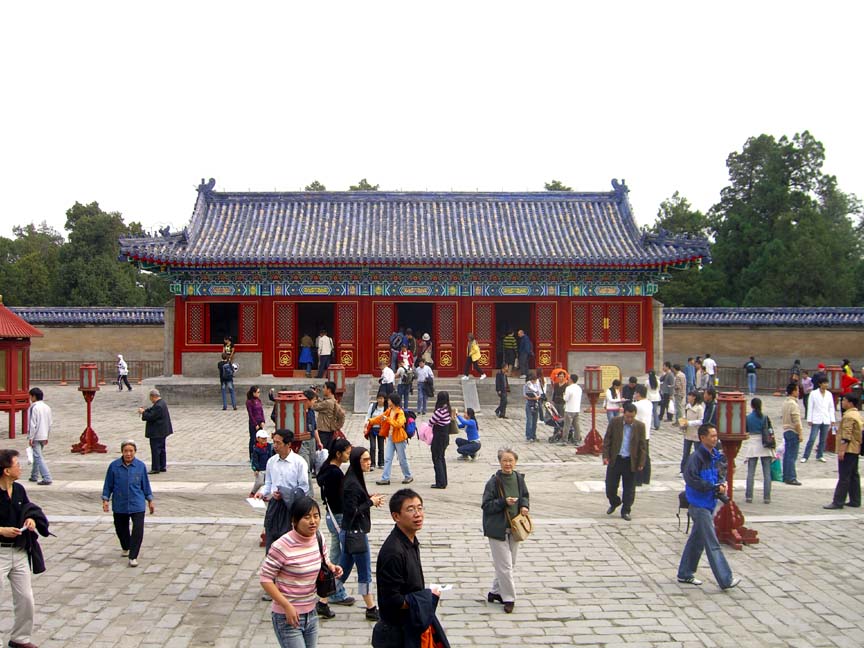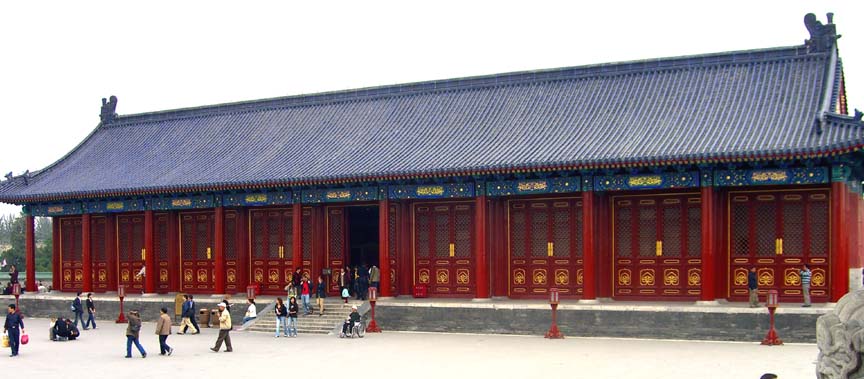 Final and nicest gate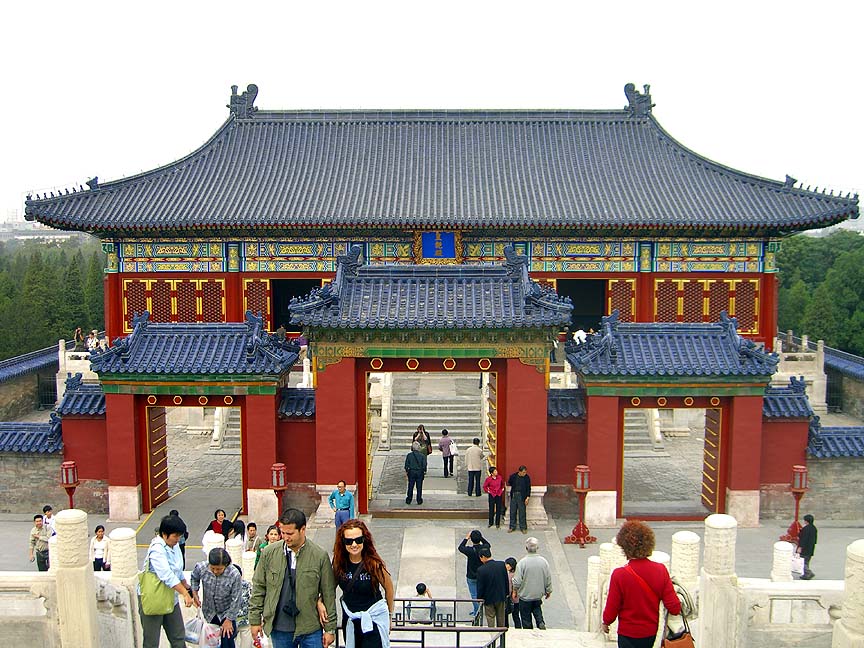 Main & most famous temple - the Hall of Prayer for Good Harvests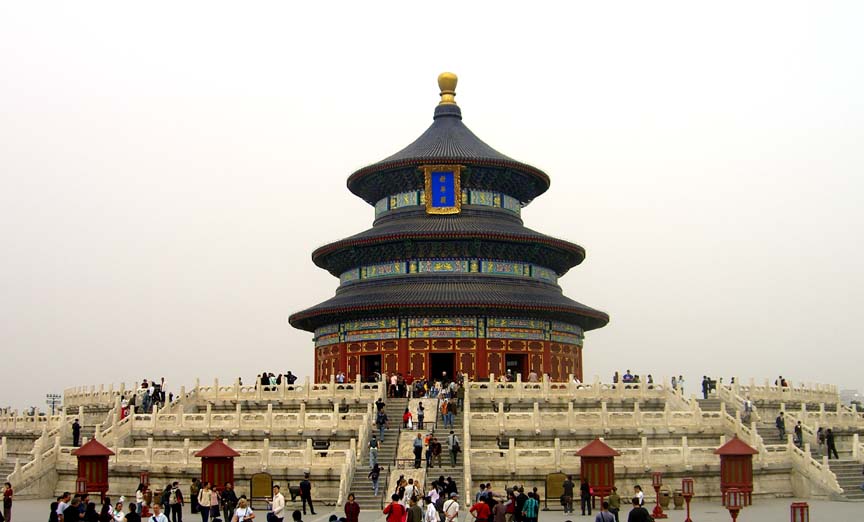 Ceiling detail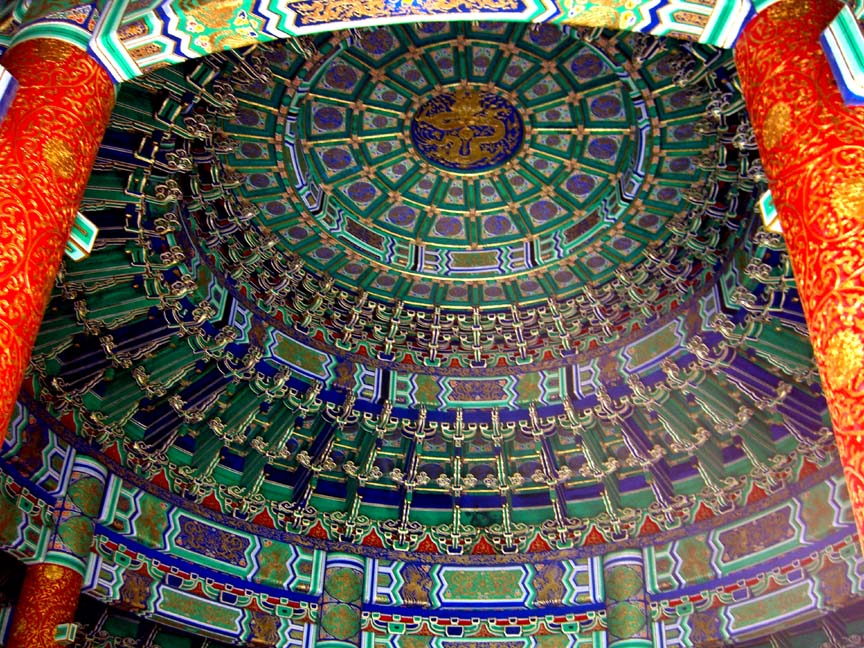 Wall detail - very lovely (renovated in Spring 2006)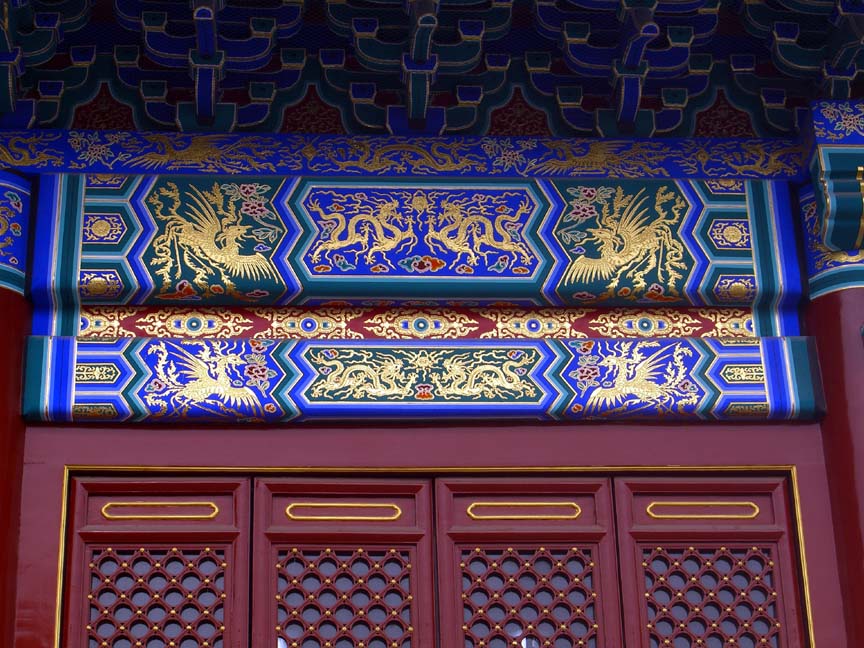 More detail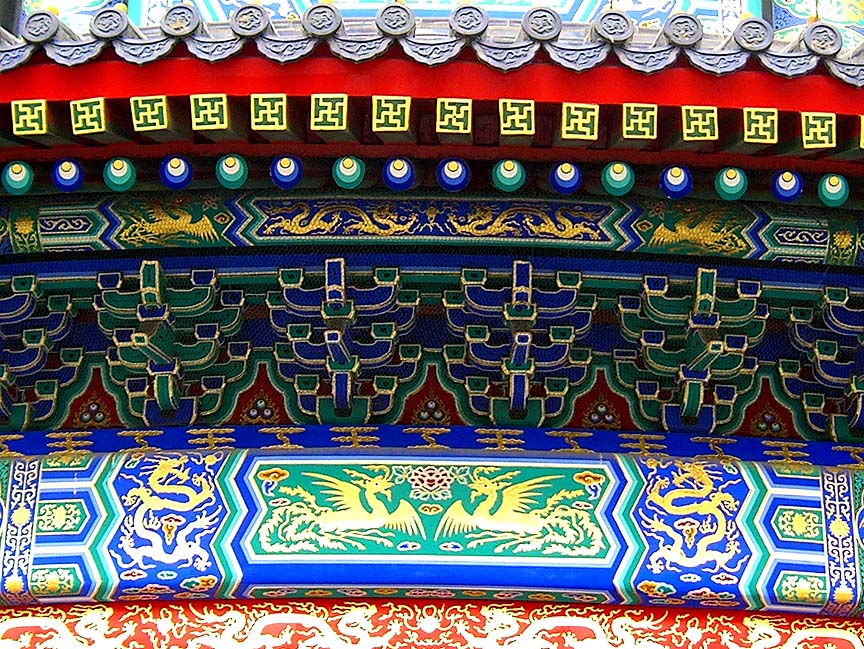 Exterior detail - very nicely done, with people for scale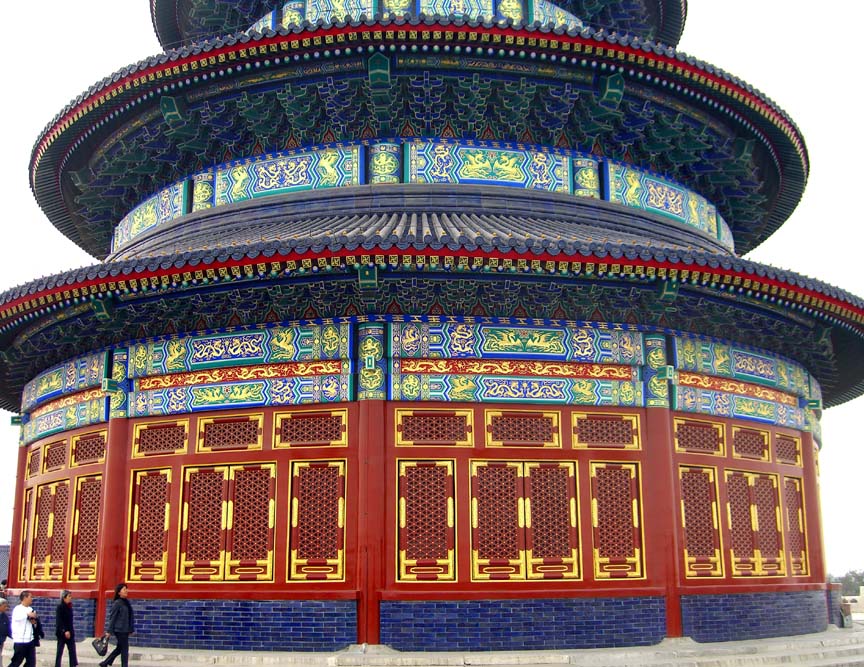 Very large courtyards around the temple, providing room for the half-mile long horse & chariot entourages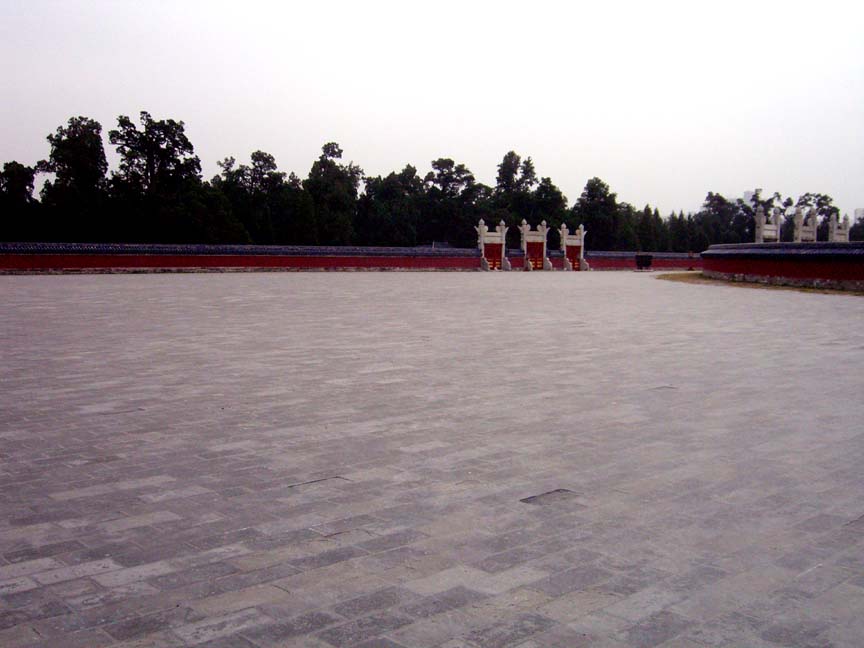 Interior of the Hall of Annual Prayer (sorry for the light, as it was very dark inside and the camera was set for long exposure)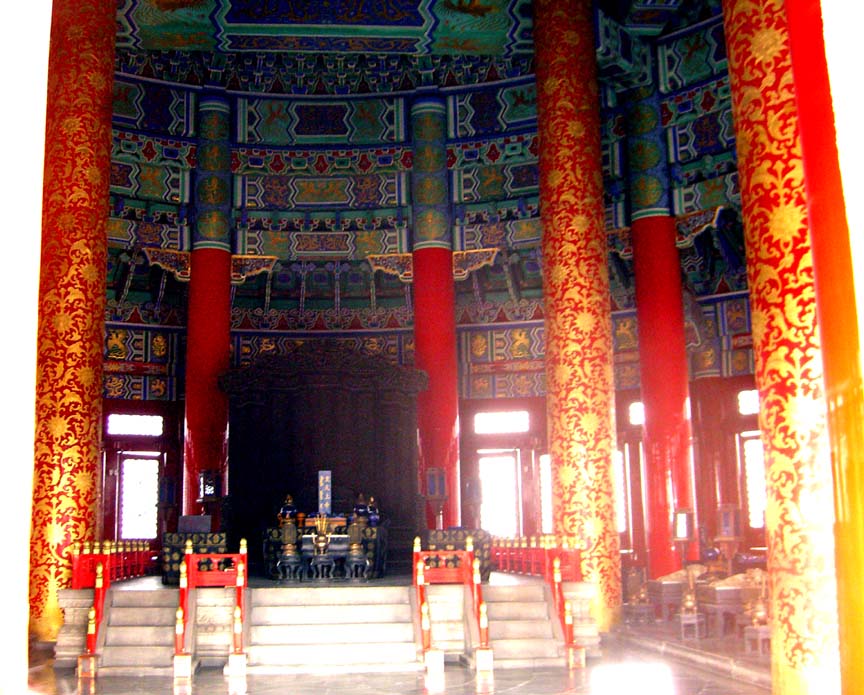 Twin roof pavilion, built by the emperor for his mother - I walked a half-mile out here to get this picture for my mother!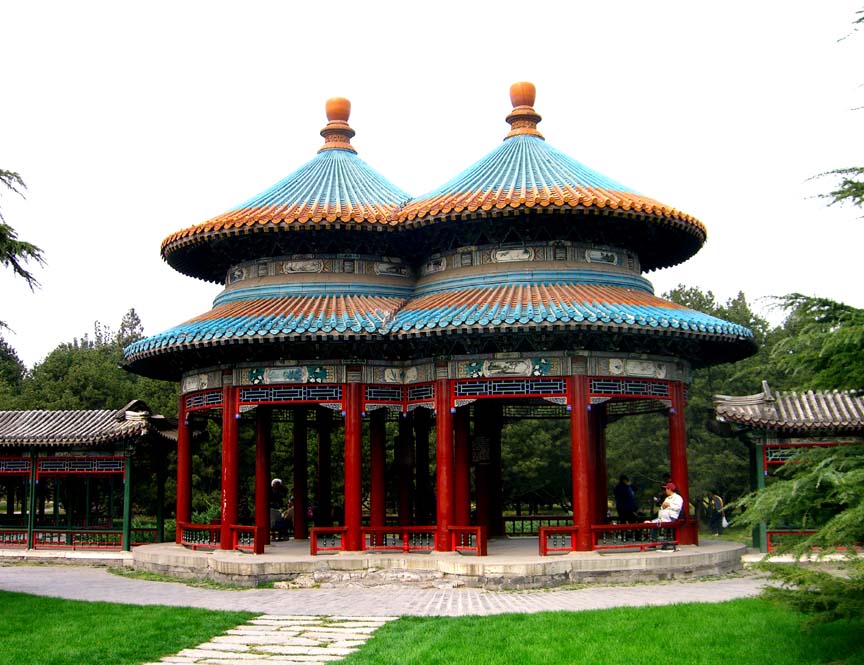 Ceiling detail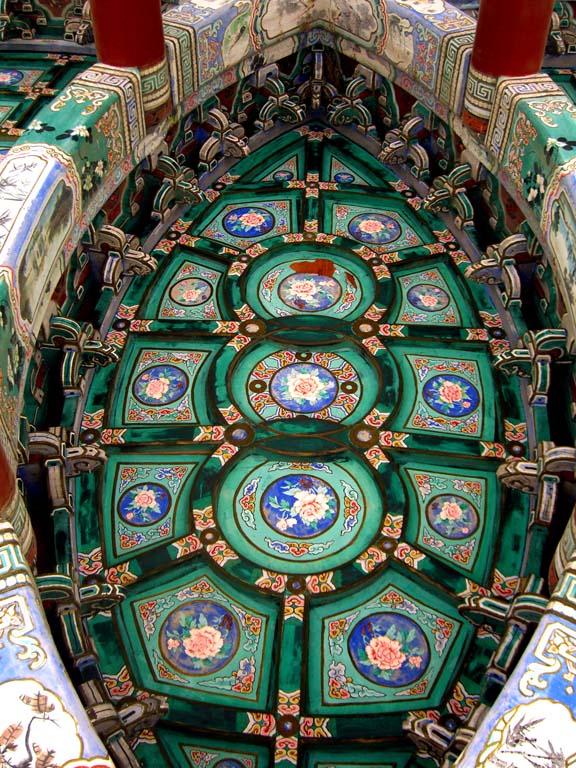 Curved pavilion on rock pile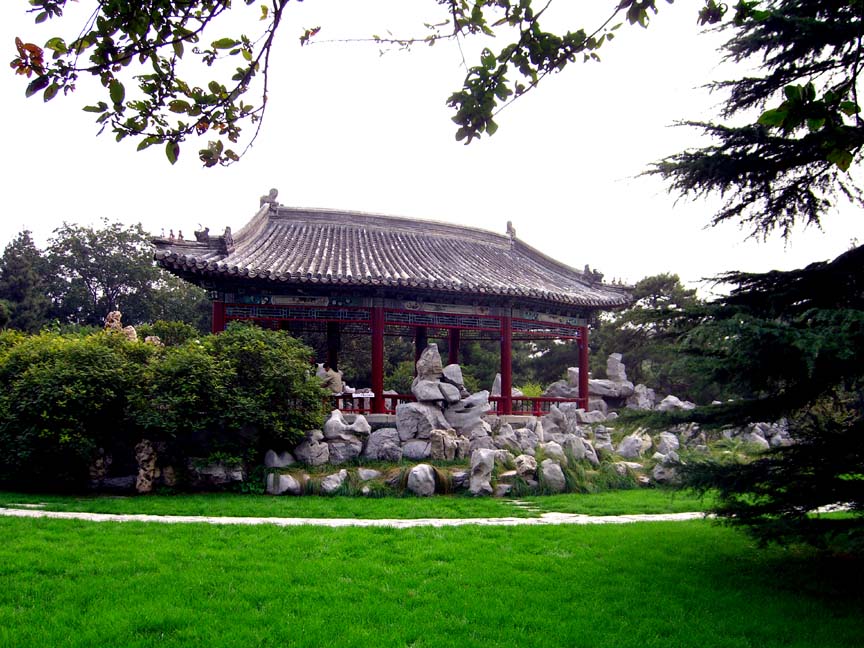 Pretty flower display of the 5 characters representing the Beijing Olympics in 2008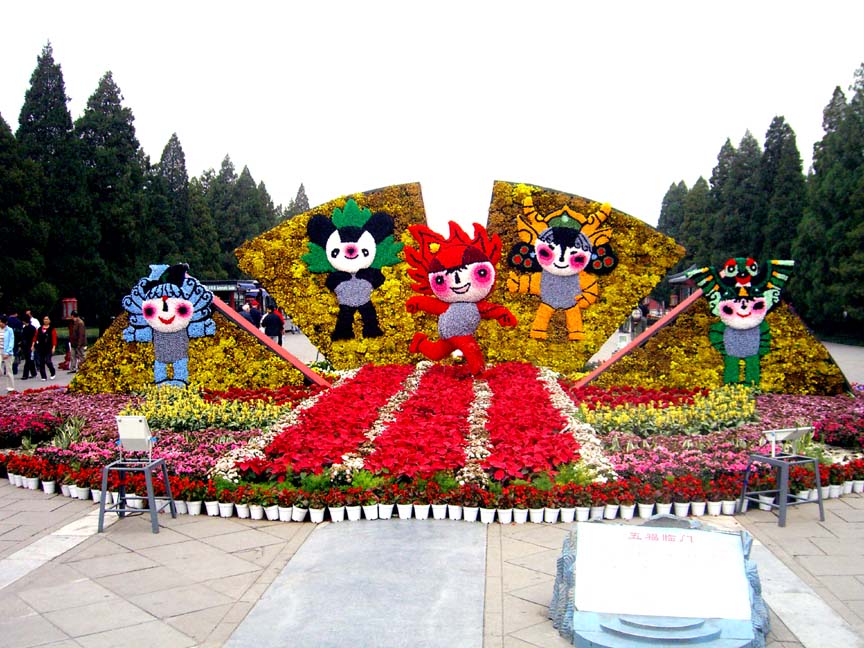 Old cypress trees in the park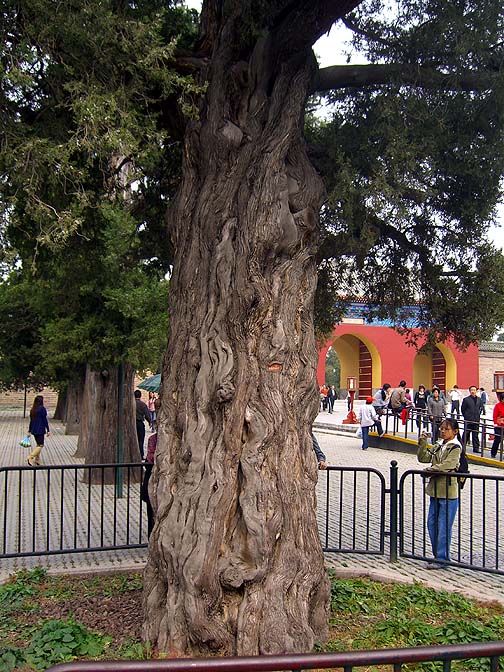 Pretty flowers in gardens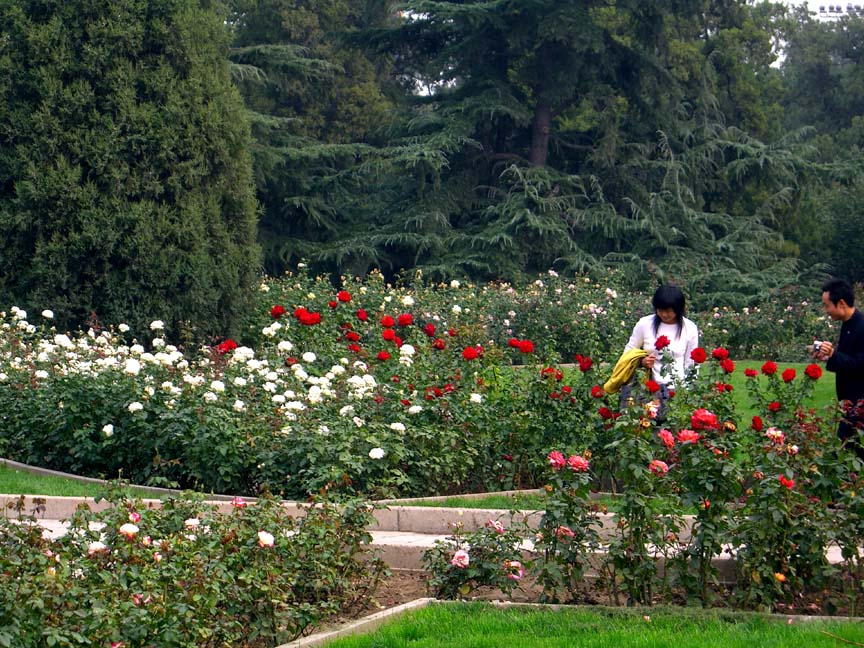 Lovers looking out over nice lawns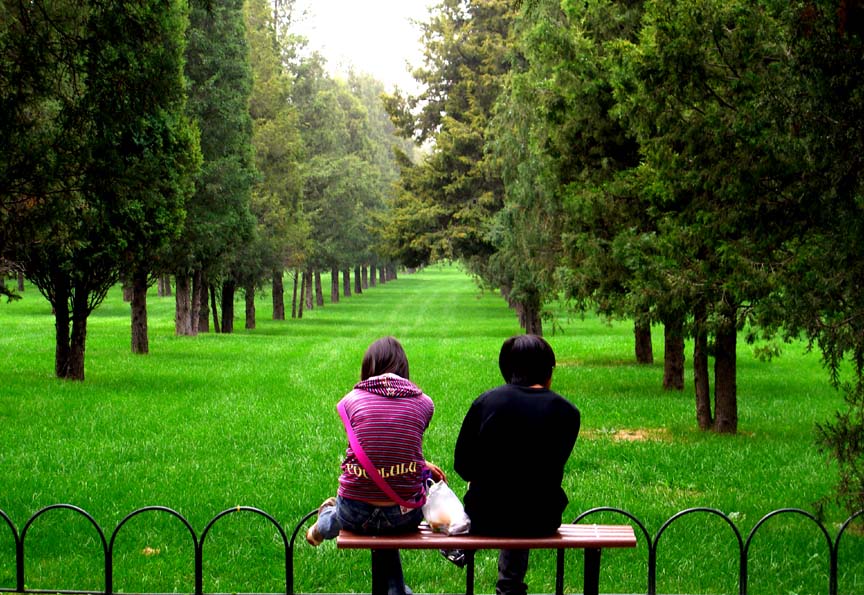 A lone man performing Tai-Qi in the open courtyard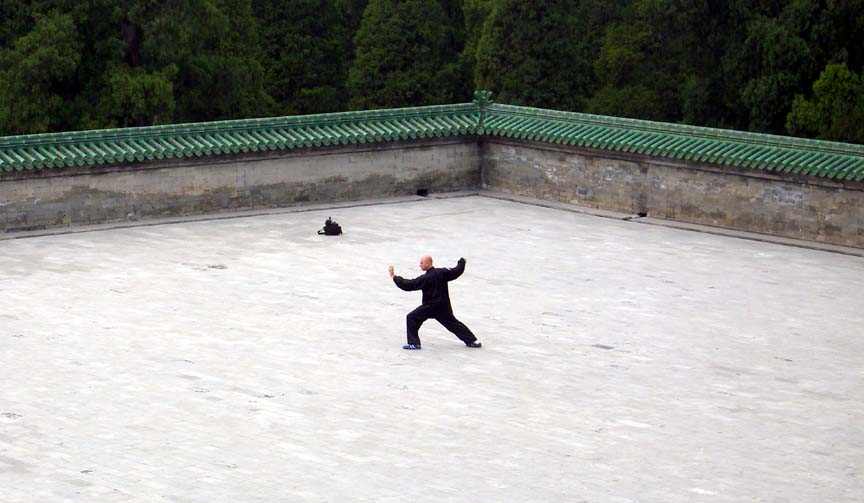 Chinese tour group - kept together by their yellow hats