Beijing Interesting
---
Beijing is a huge city, full of interesting sights.
If you can see them - here is a view of the hill at the center of the city in the haze.
That hill was built from dirt removed from the Forbidden City's moat (which is just behind the hill)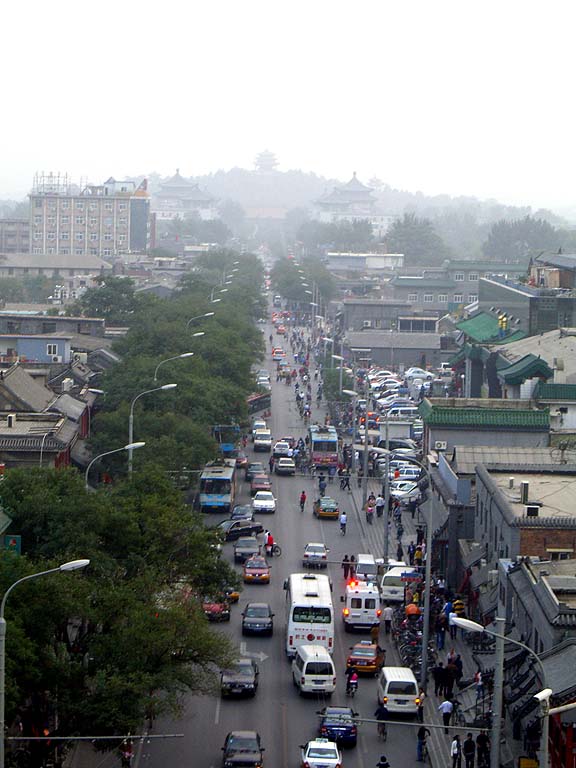 And the sun at mid-day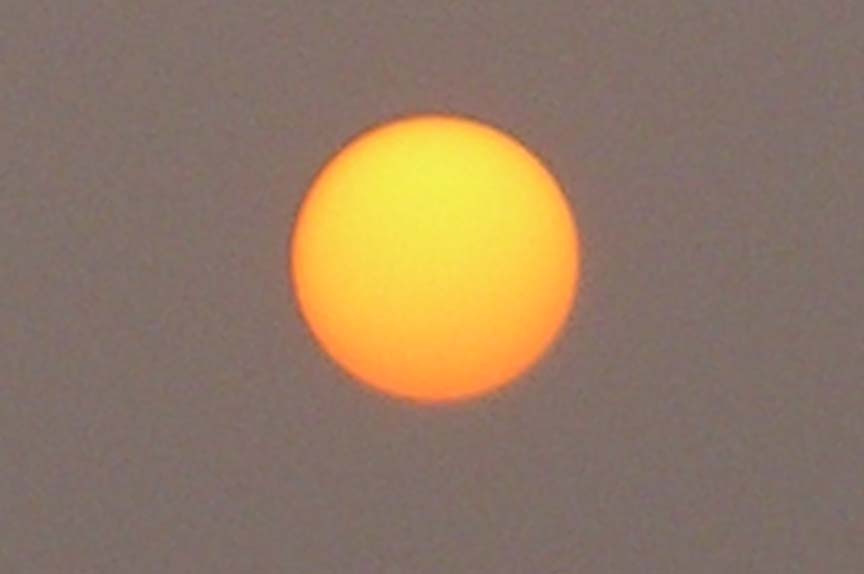 But the flower do grow - nice and yellow !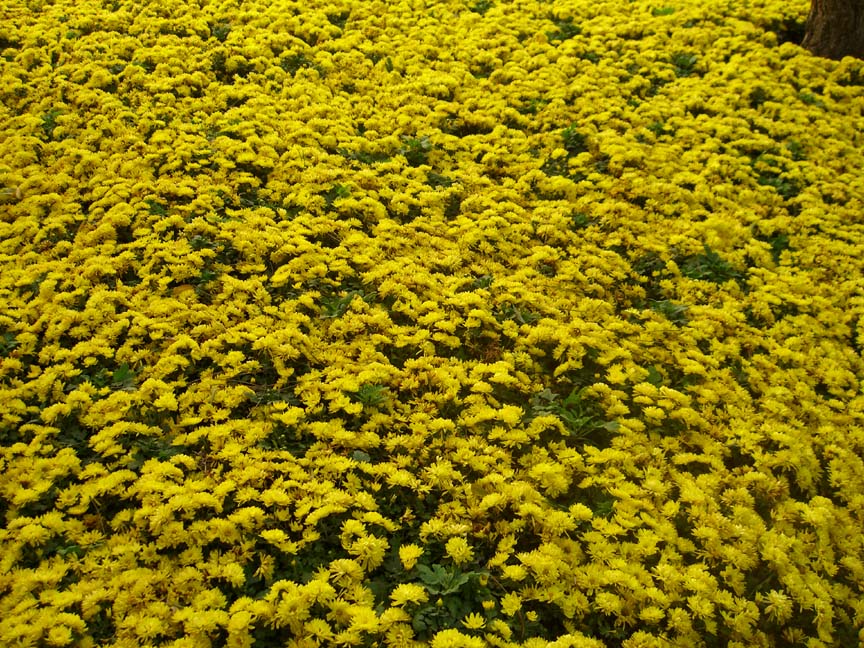 Close-up of the temple on the above-mentioned hill, taken from the Forbidden City's north gate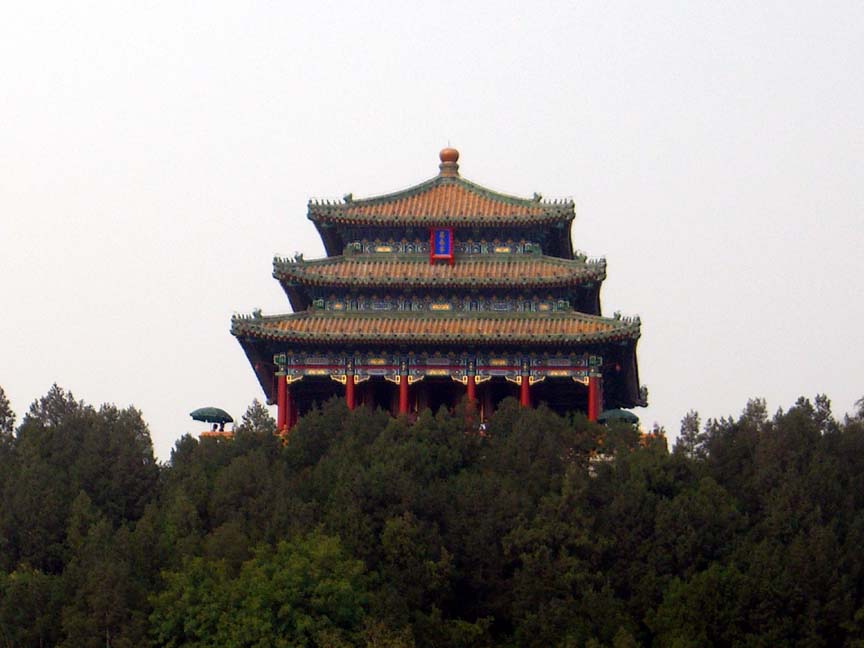 Pretty Houhai lakeside cafes at night - a popular nightspot for singles, friends, and families alike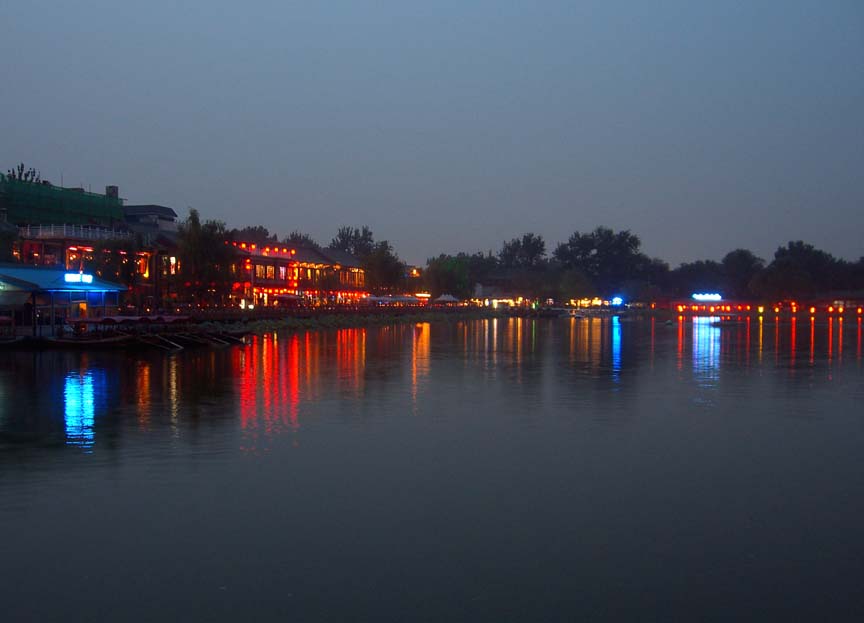 Including a Starbucks in the building at left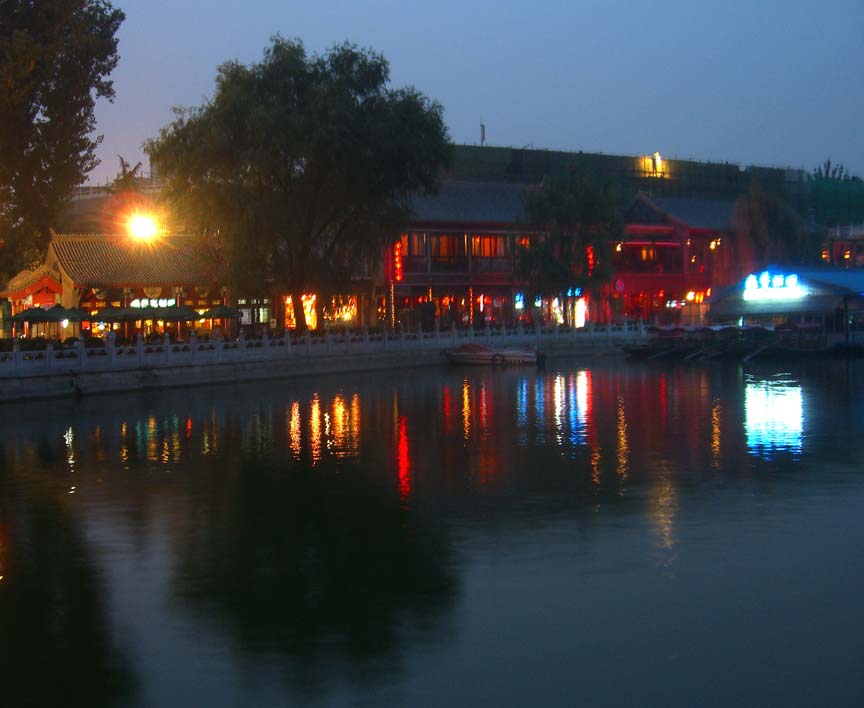 View from a cafe - very pleasant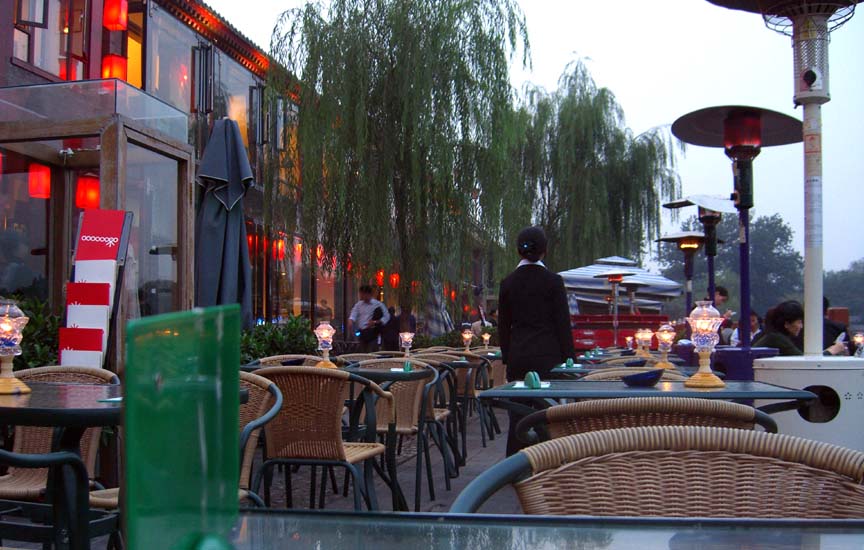 Couples cruising the lake is a popular afternoon outing, beverages and all
or you can go by boat - tourists really packed in there ! But a musician at the bow to entertain you.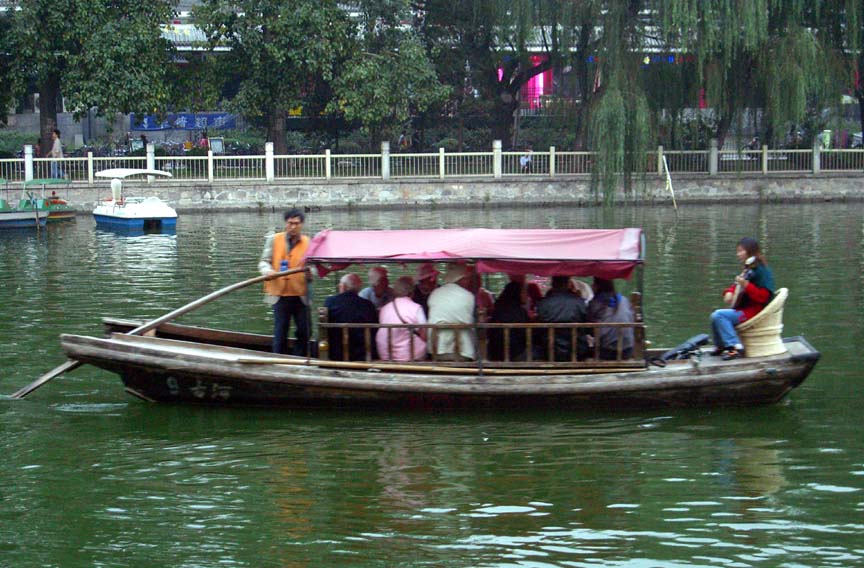 My hotel was south of Tiananmen Square, in an area being completely torn down and rebuilt.
Here a backhoe plunges into a building about 10pm at night on a major street with a mile of demolitions like this.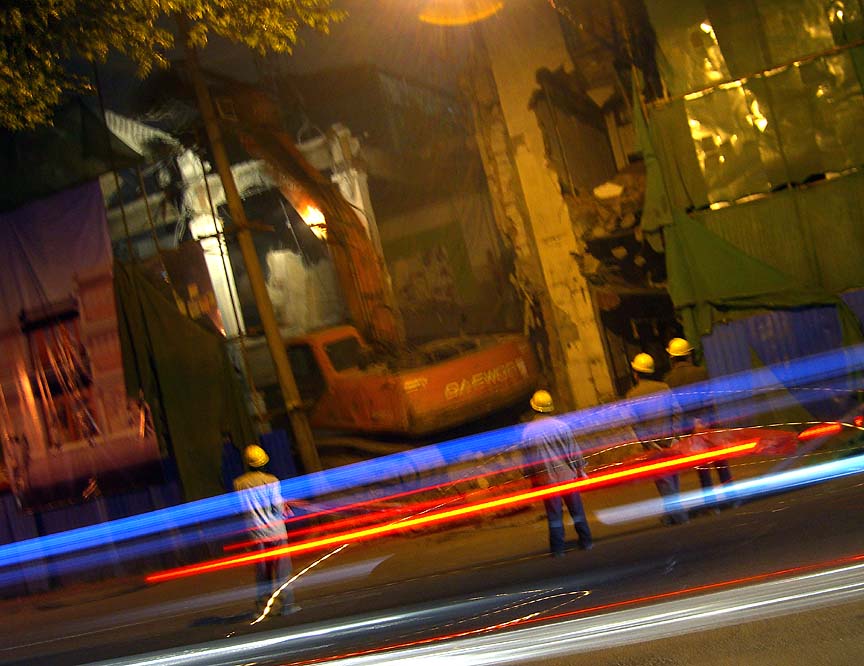 Here is the street during the day - all this will be wiped out this year.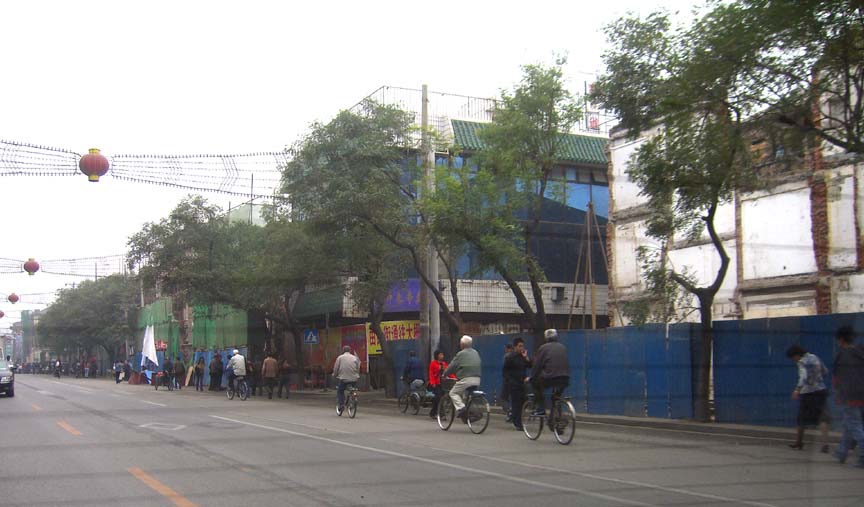 Random guys at a restaurant I went to with a friend - a bit odd seeing flamenco music in Beijing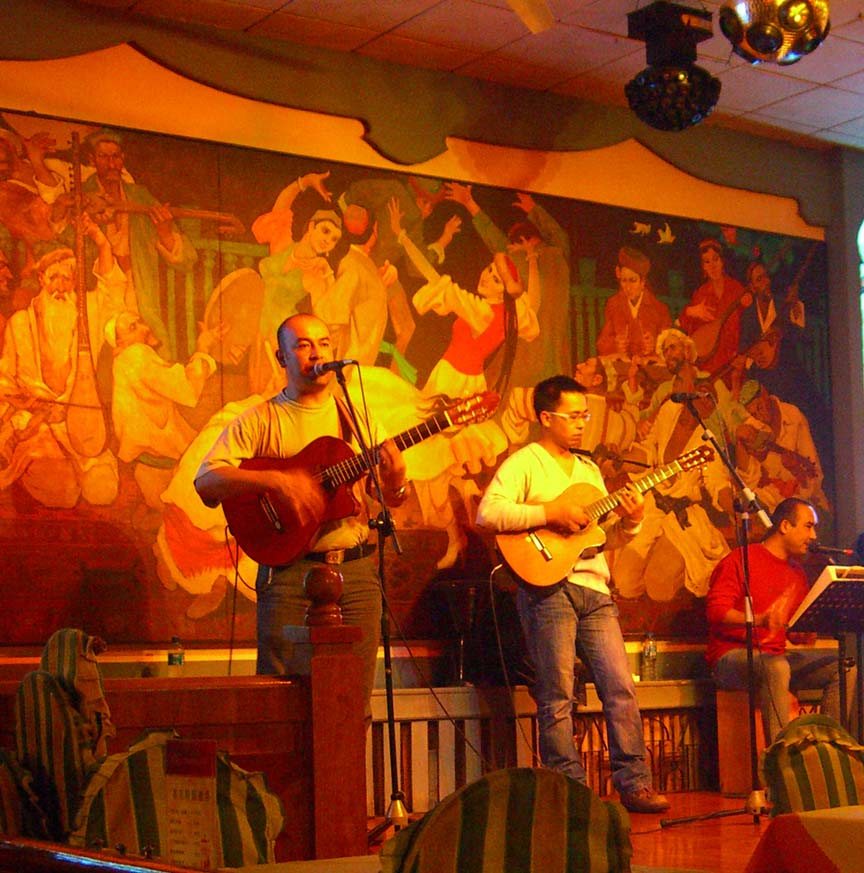 Rickshaw men hanging out on a nice afternoon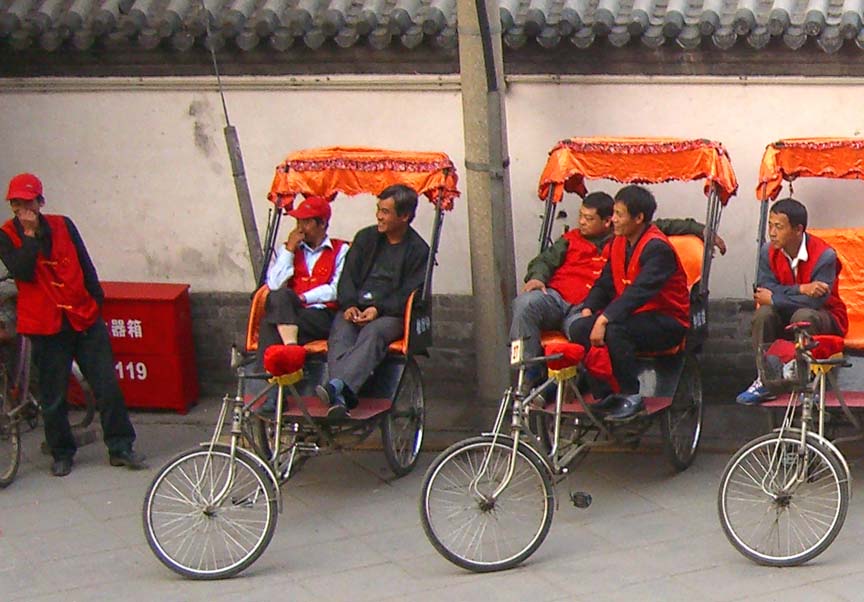 with some playing Chinese Chess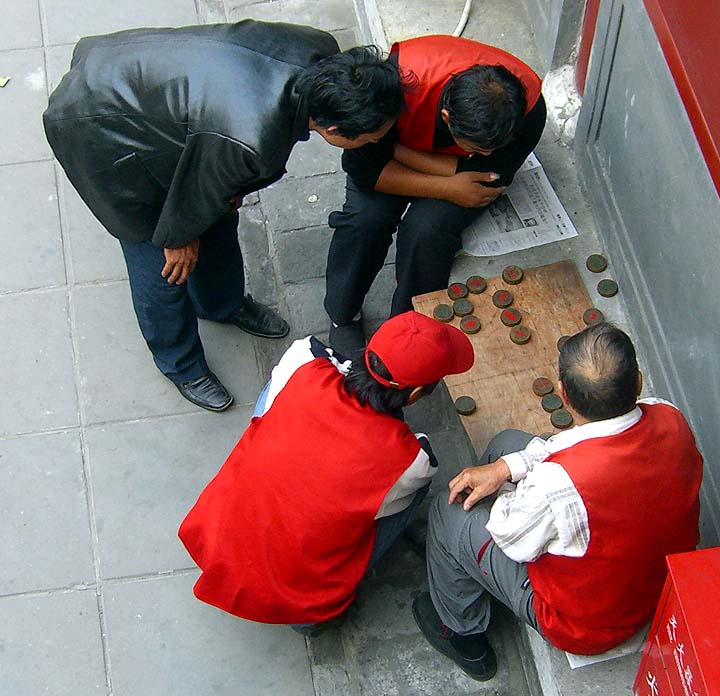 while other workers keep the streets clean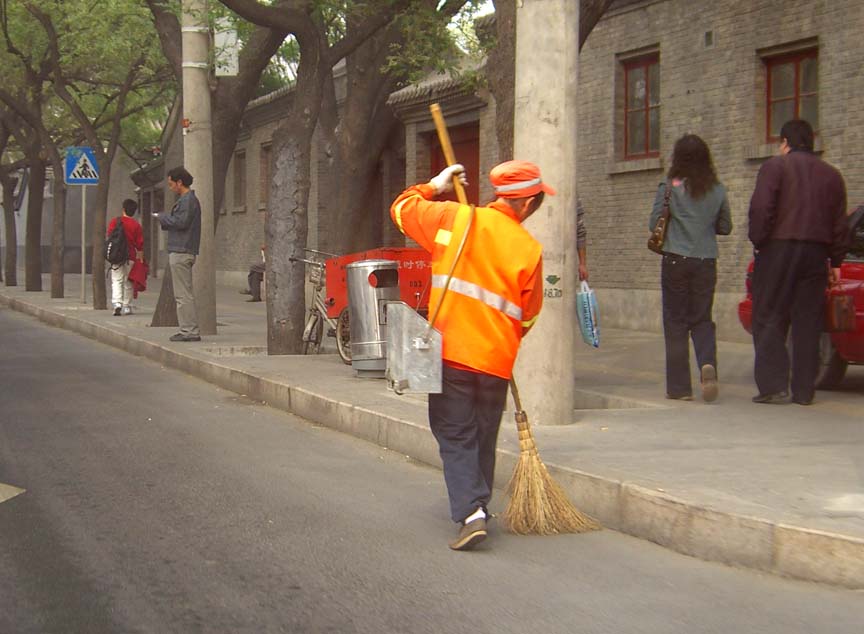 And an odd sight - a lumber, steel, and roofing delivery, on a bike !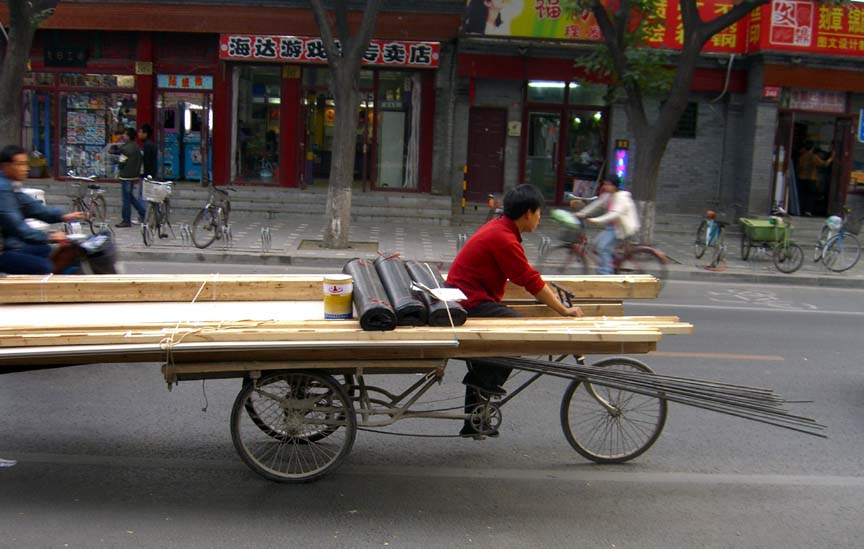 Finally, my hotel hosted a wedding - seems that it's common to have a HUGE picture of the newlyweds behind them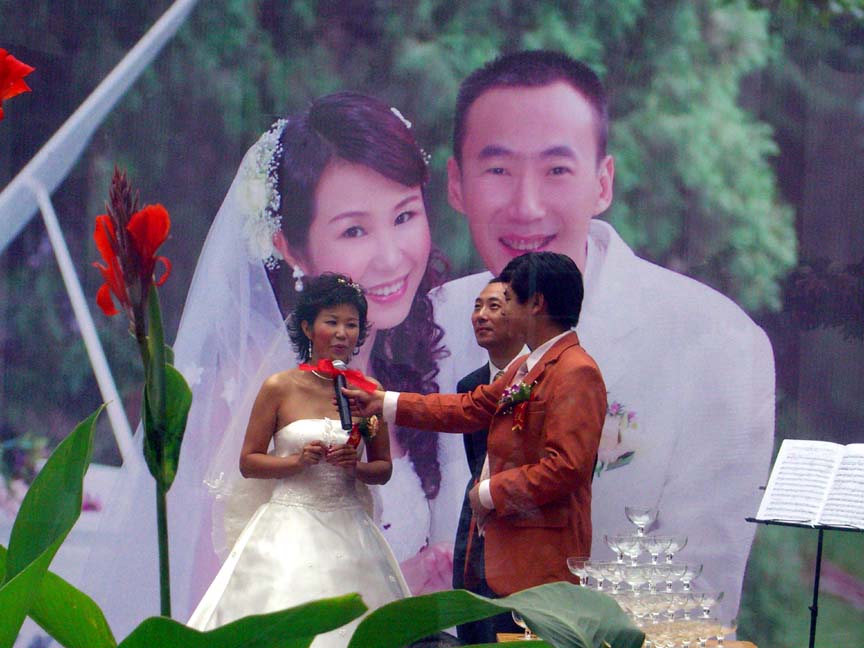 Western weddings are all the rage in China - placing the ring on her finger.