Beijing Hutongs, Yonghegong Temple,
& Forbidden City
---
Hutongs are traditional Beijing narrow alleys with houses along the sides.
Here is a view down on some hutong houses from a temple.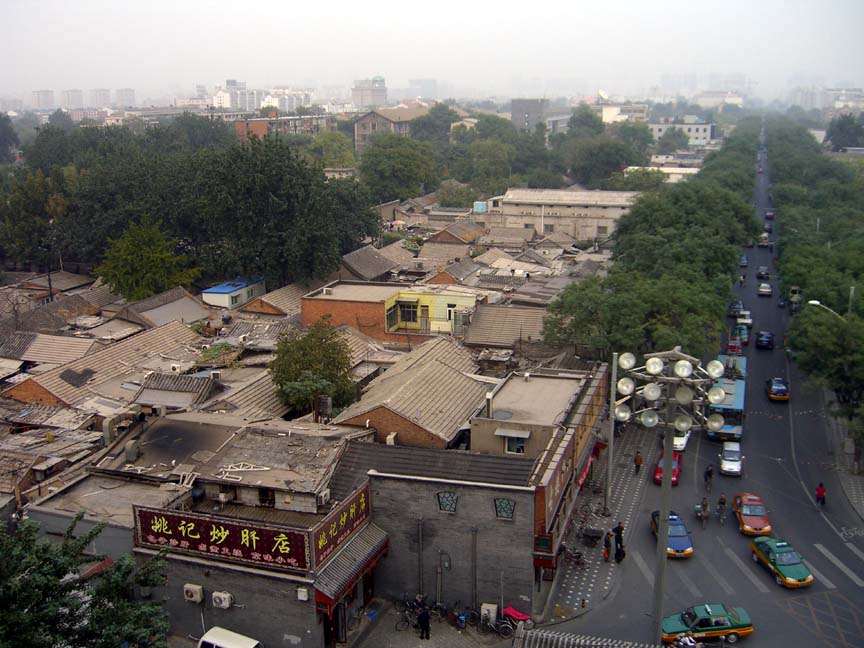 The door to a hutong from a major shopping street - it's easy to not even notice these doorways
that open into mini-neighborhoods and entire worlds behind the walls.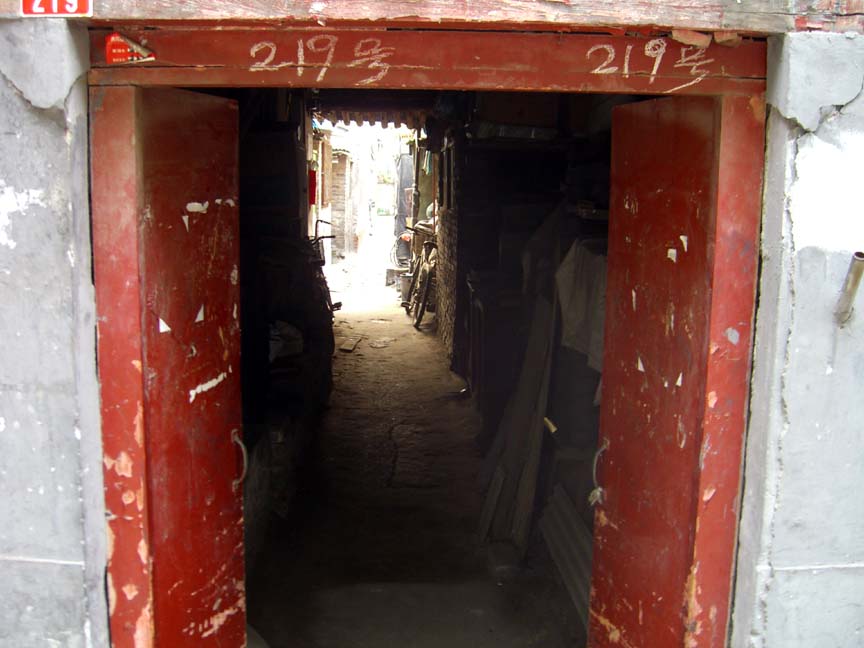 Houses along a hutong. Space is precious so things are often stored outside.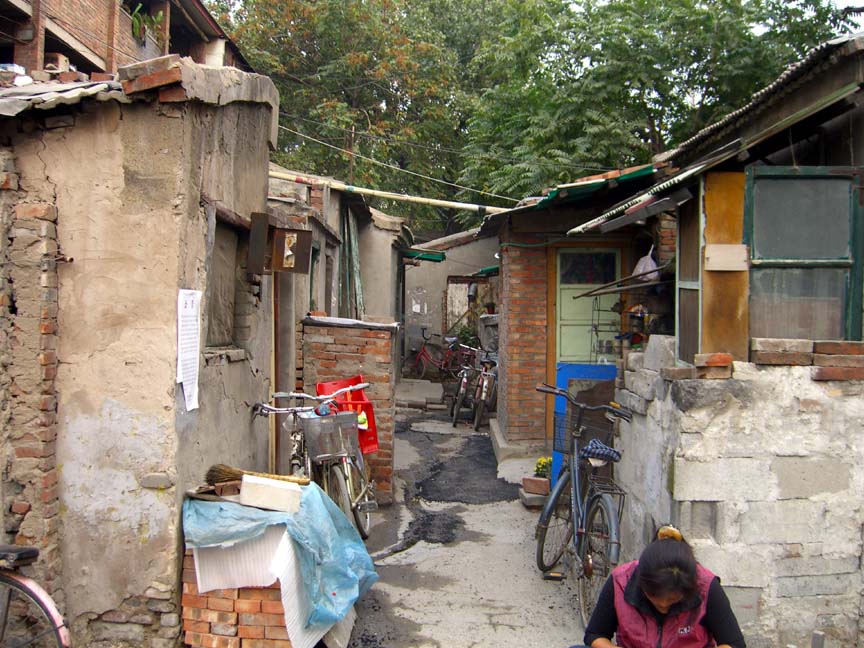 A bit nicer home with old red doors.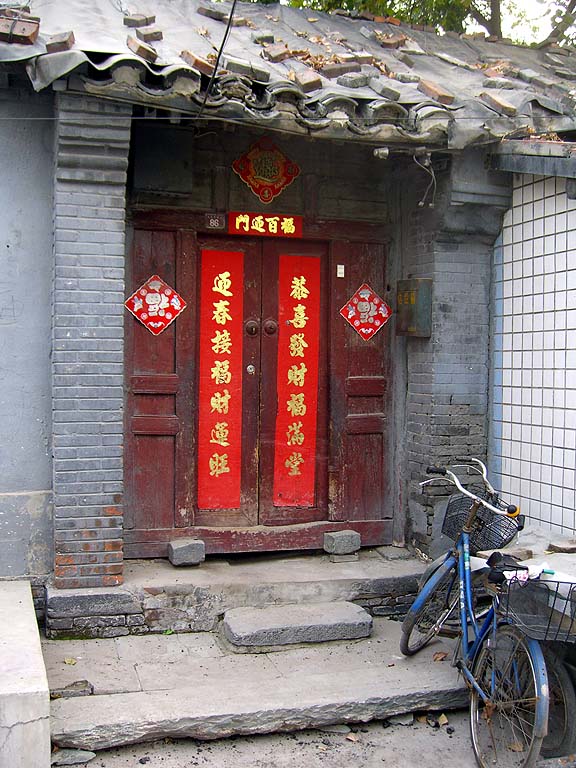 And in-house bathrooms are not that common, so communal toilets are an important fixture
Bejing is trying to improve the hutong areas, such that several I walked through were undergoing major upgrades to the roads and other infrastructure.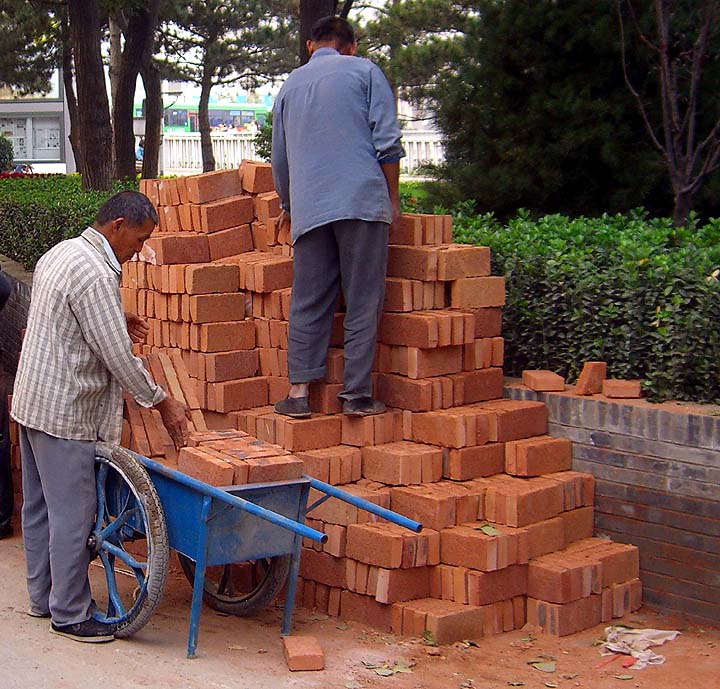 But even a traditional Chinese hutong cannot escape the clutches of Coca-Cola.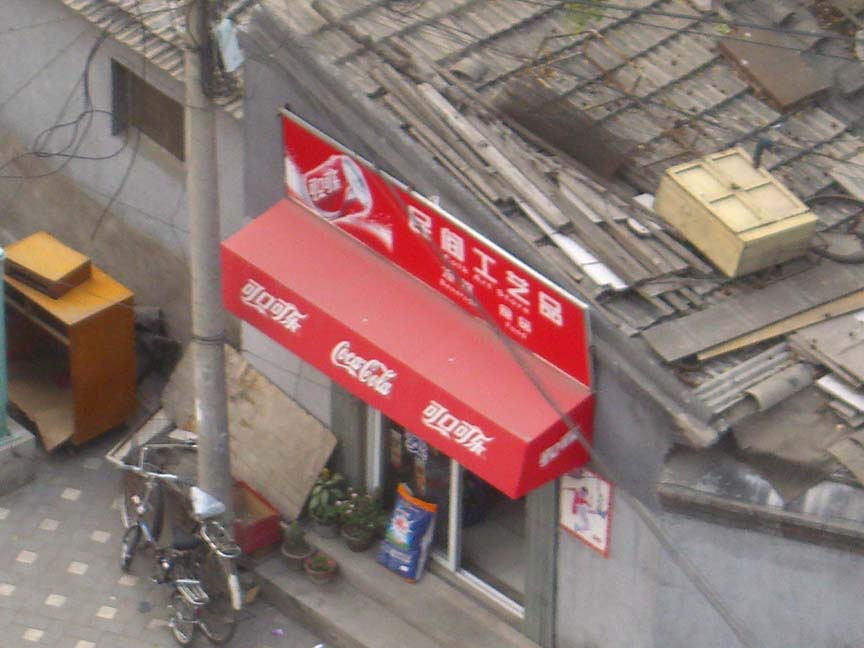 Old man on street - not sure his role, but he just sat in the middle of the sidewalk of a busy street, people-watching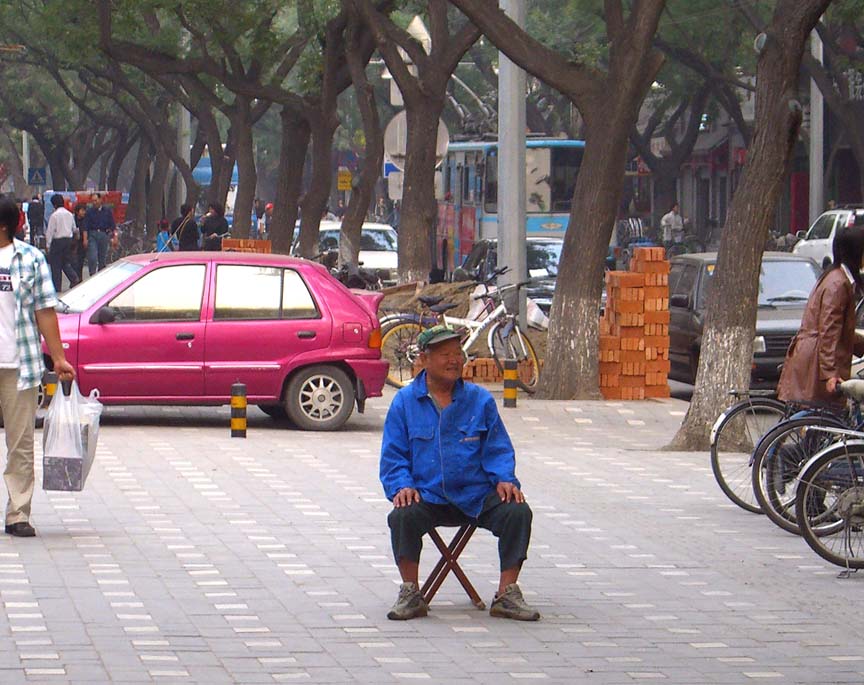 Yonghegong Temple - a famous Beijing Buddhist temple - so popular the buses won't all fit in the parking lot, so some just stick in part way.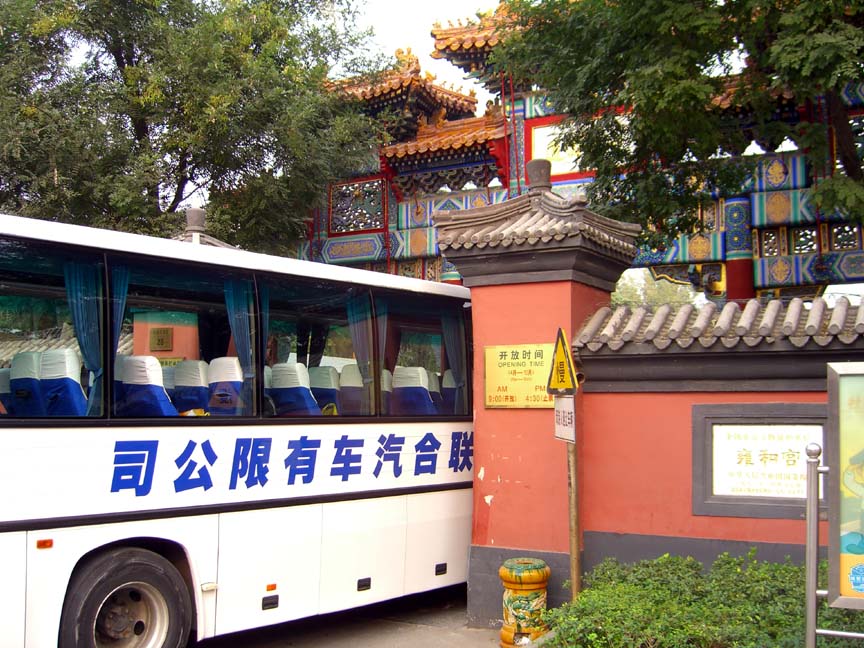 Buses parked inside the gates - throngs of Chinese tourists are here
Said tourists, all with pink hats to organize them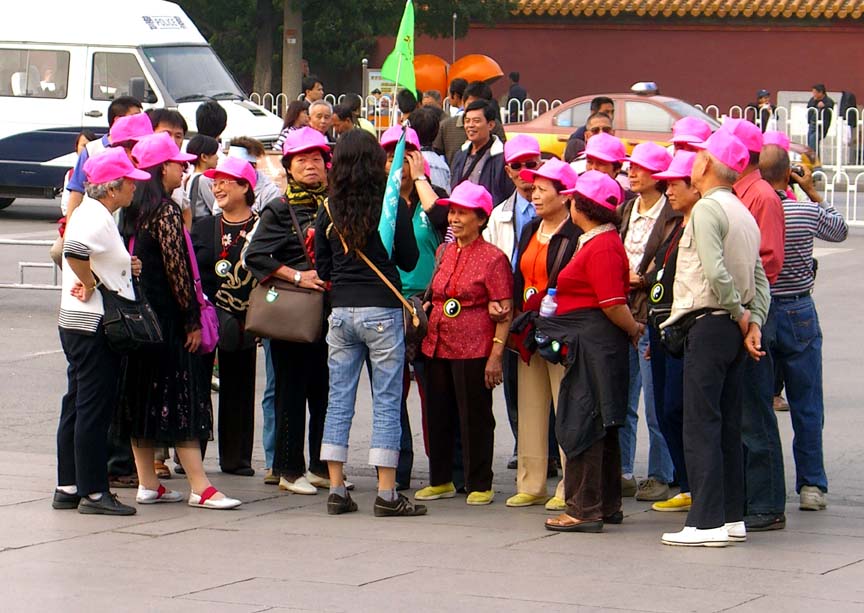 Now the temple itself, with a pretty roof line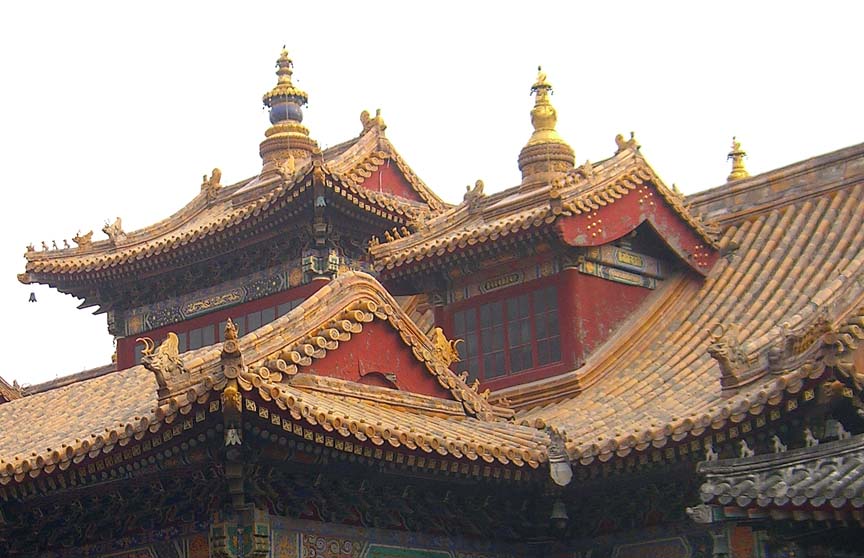 Main worship building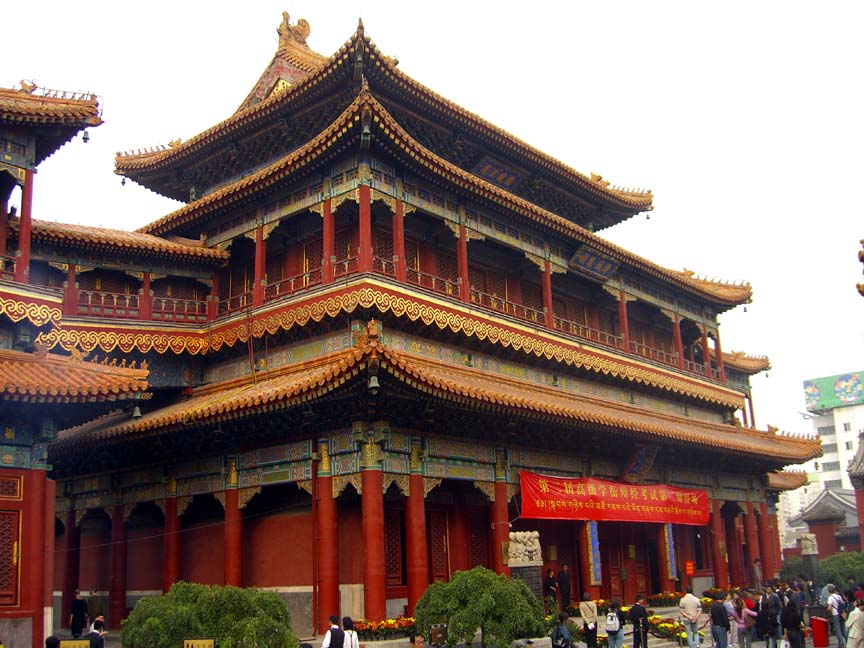 Side building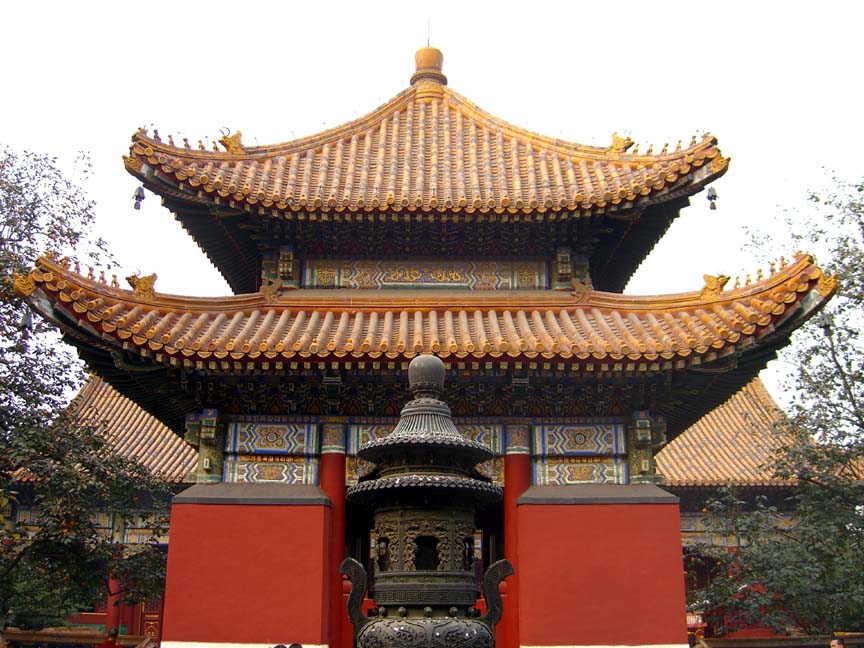 Roof detail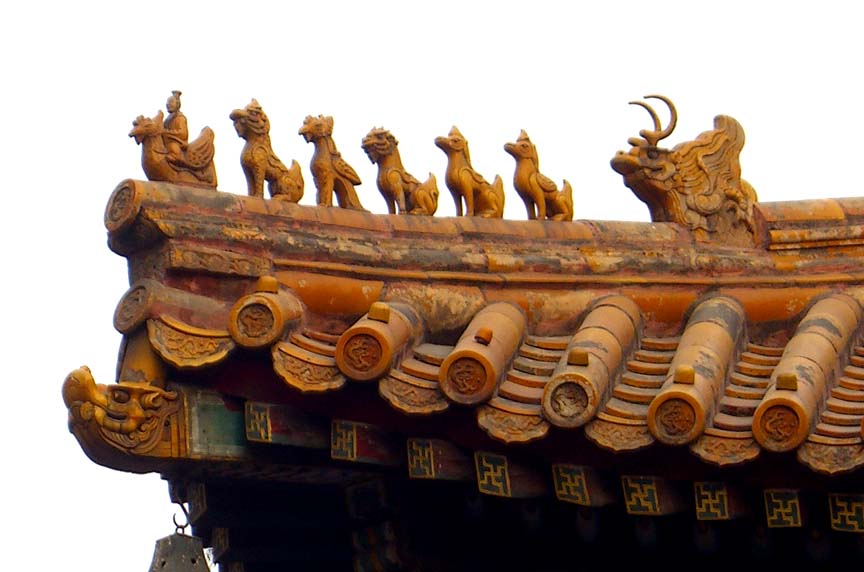 Rotating prayer disk (I think) - you walk by and spin it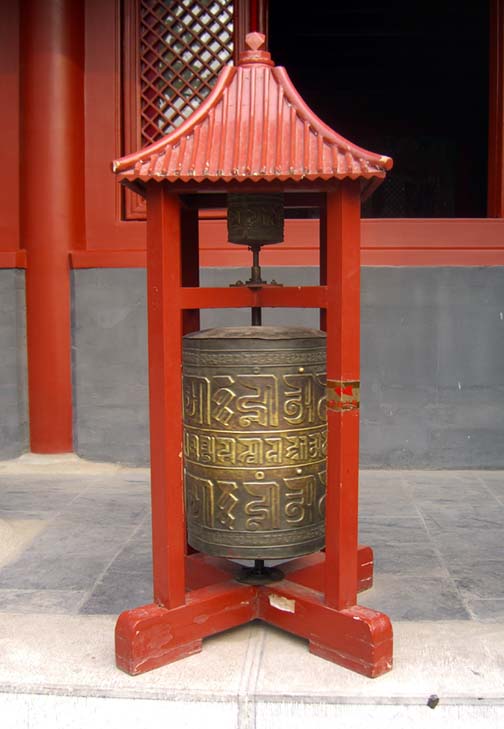 Monks going to prayer through the courtyard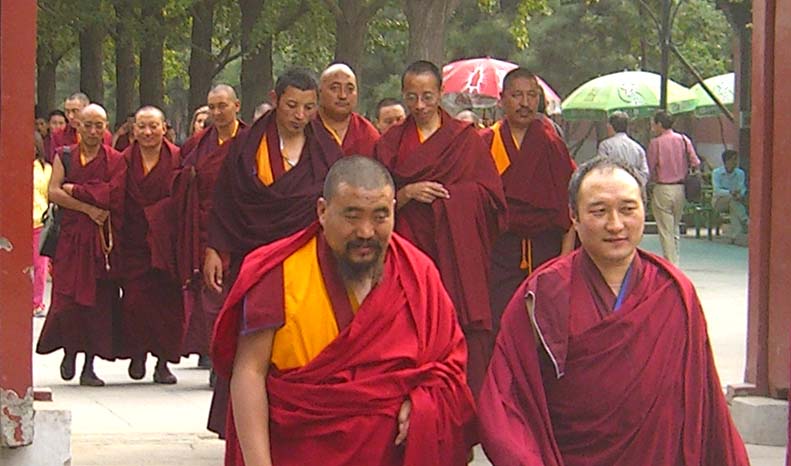 Up close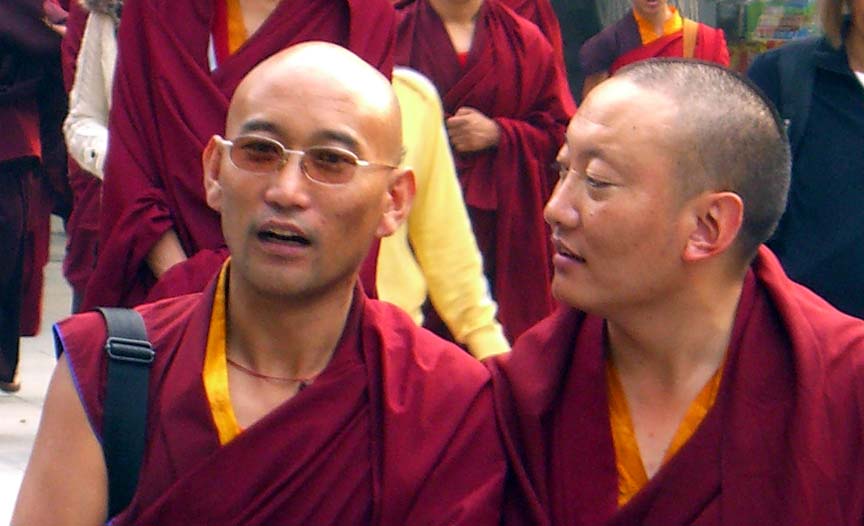 Main prayer hall, with smoke and tourists; monks are inside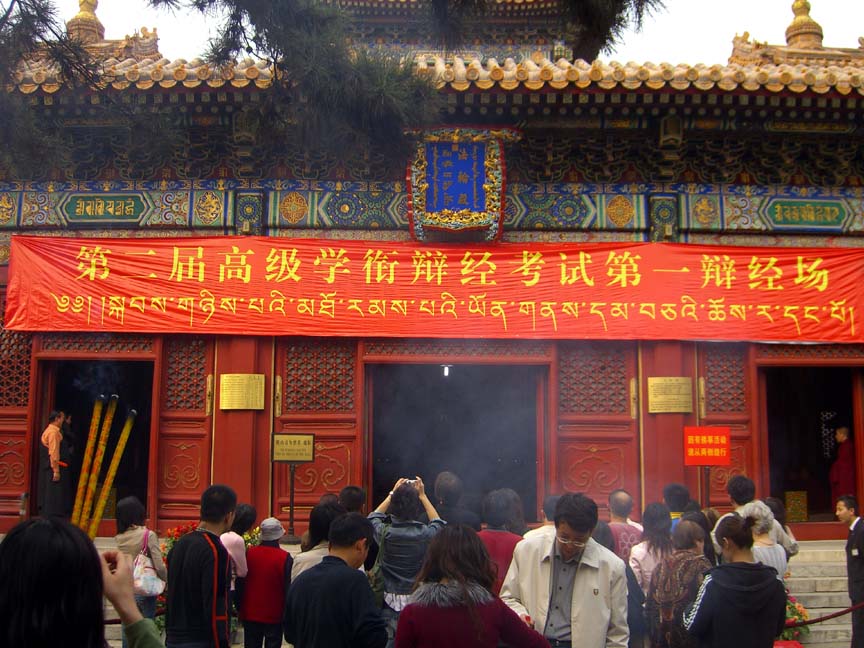 Monks-in-training hanging out before prayers inside the temple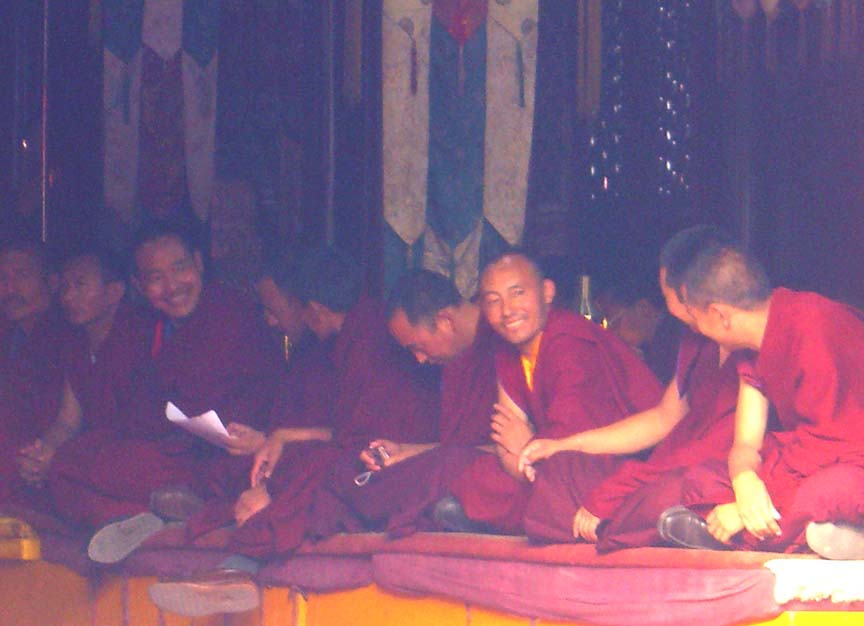 Monk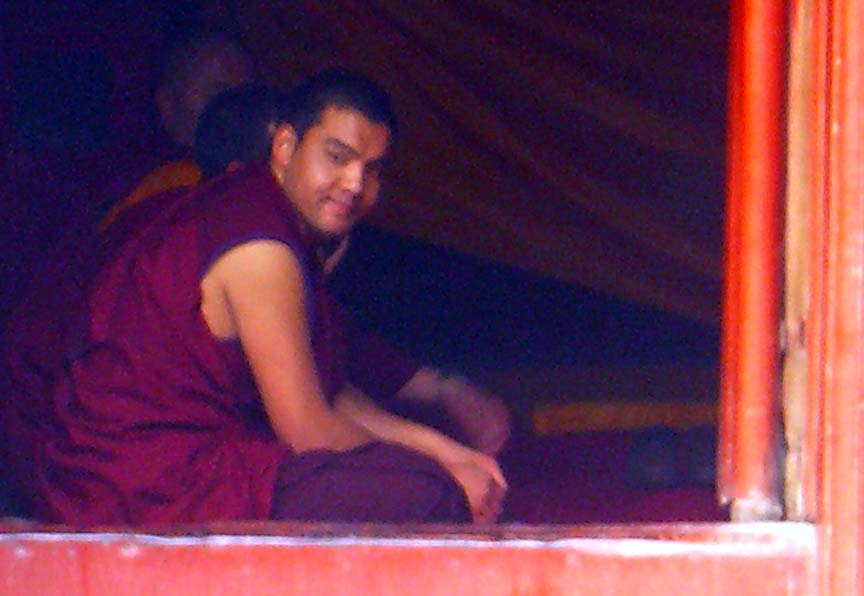 Monk hard at work, with his manuscripts & books
I dropped by the Forbidden City for a few minutes, as one does when in Beijing - the most famous view below.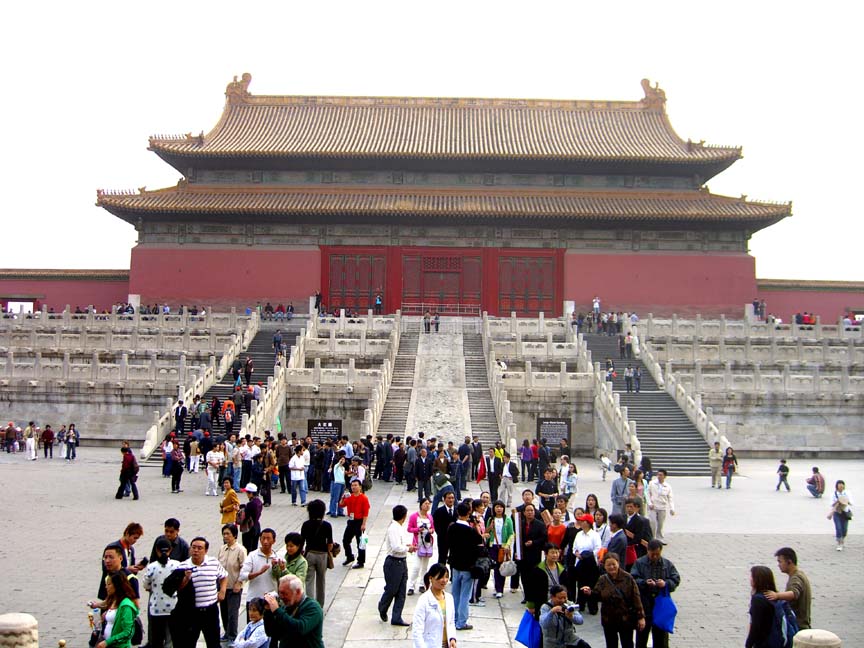 Mao's portrait on Forbidden City gate at night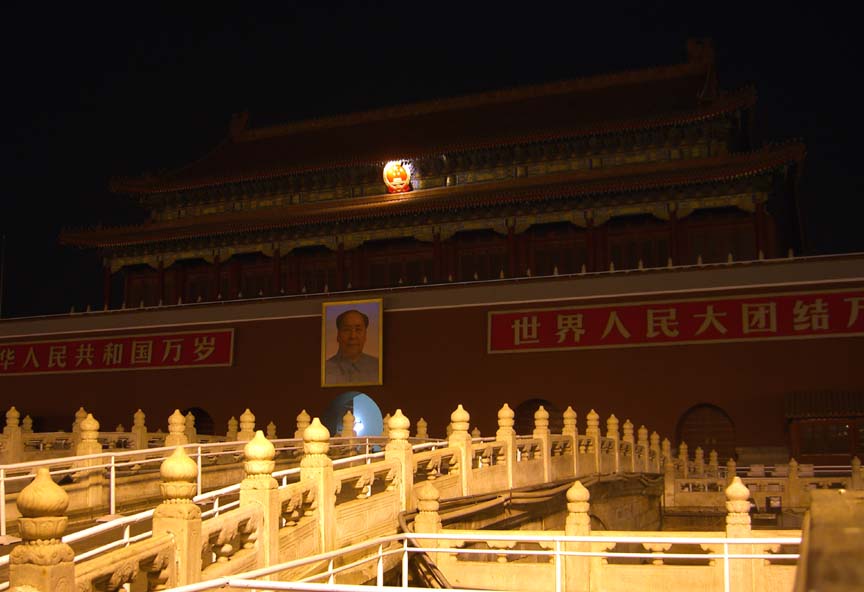 Endless corridors - these side doors open on to more of these that stretch for hundreds of yards, and all look the same !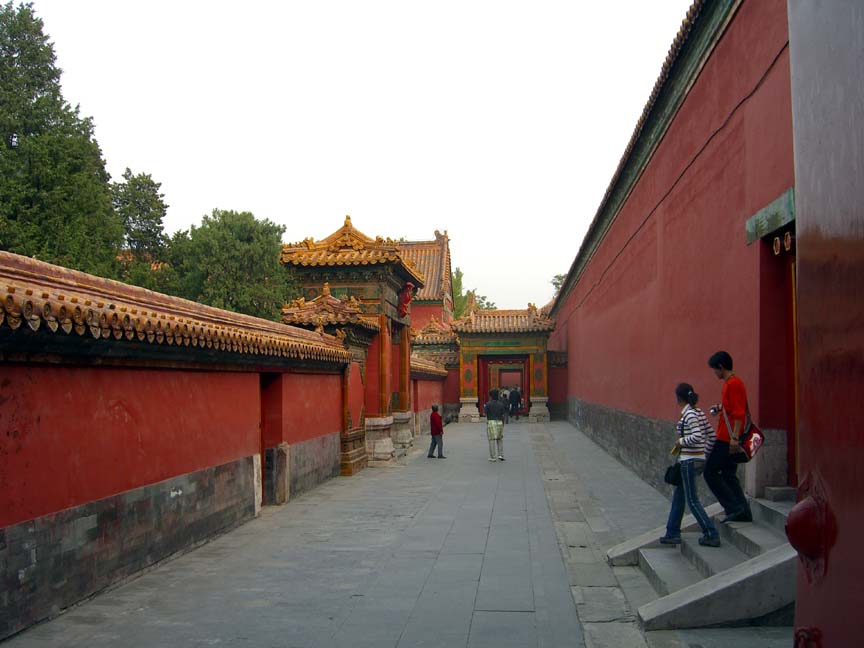 Pretty pavilion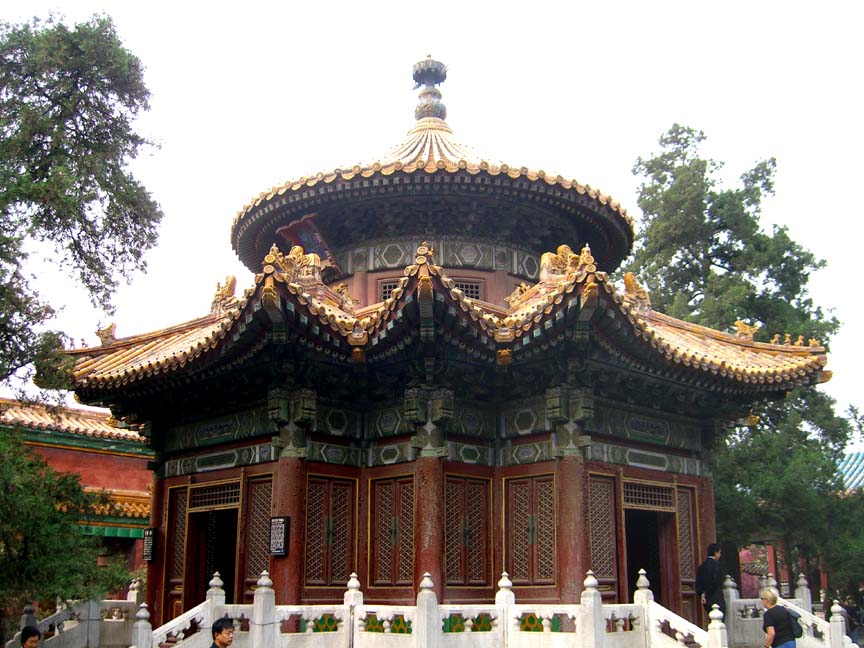 My main mission was to find and photograph the Starbucks in the Forbidden City. After asking several people,
I found it here, inside this building, with the sign removed to reduce the offense of having an
American coffee company at the revered symbol of Beijing and China.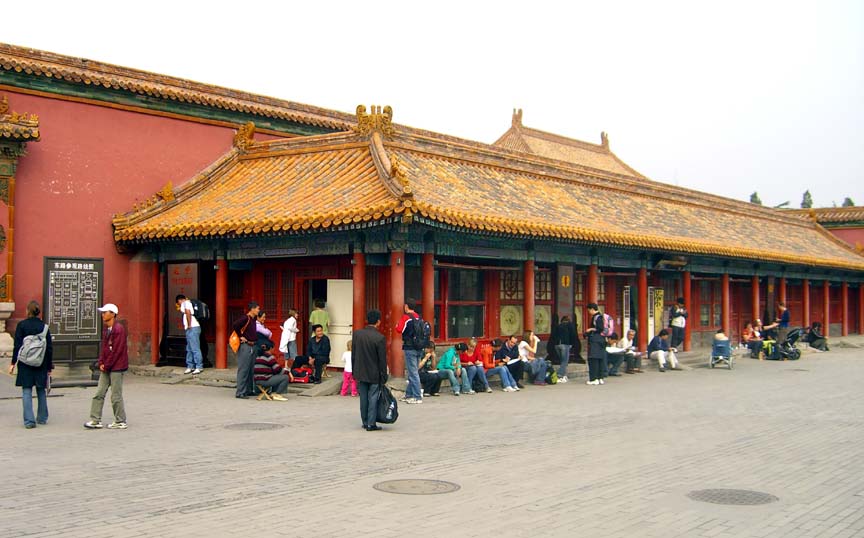 Old Cyprus trees are held in high esteem & protected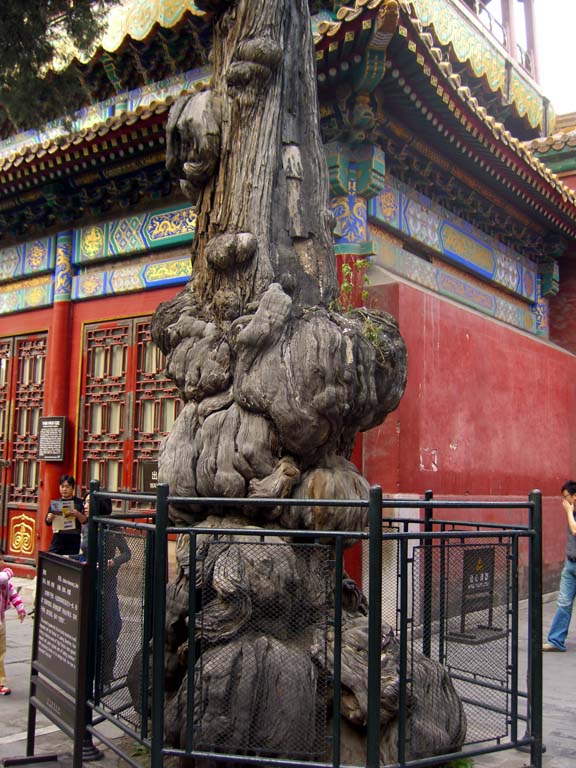 And some quick images of Tiananmen Square - the world's largest public space at almost 5 million square feet (a half-mile long and a third of a mile wide)
This is the south gate.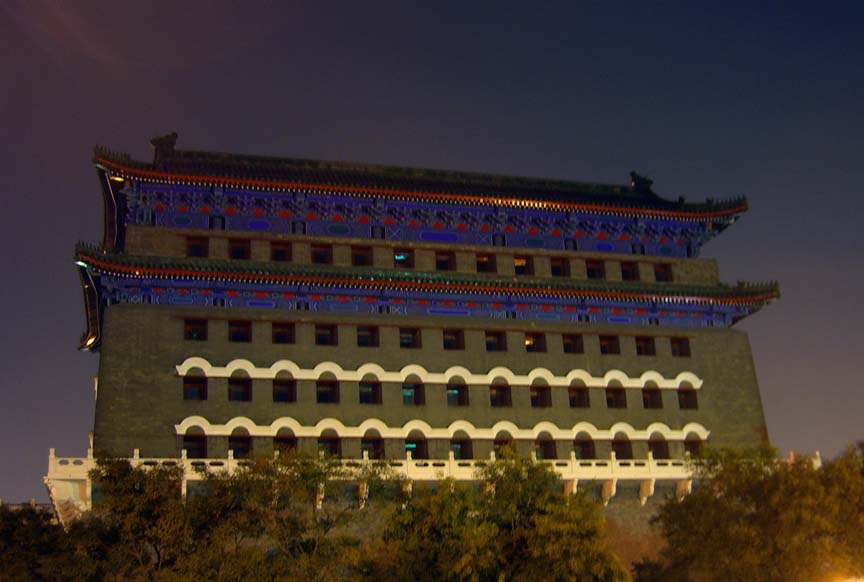 The other side of the south gate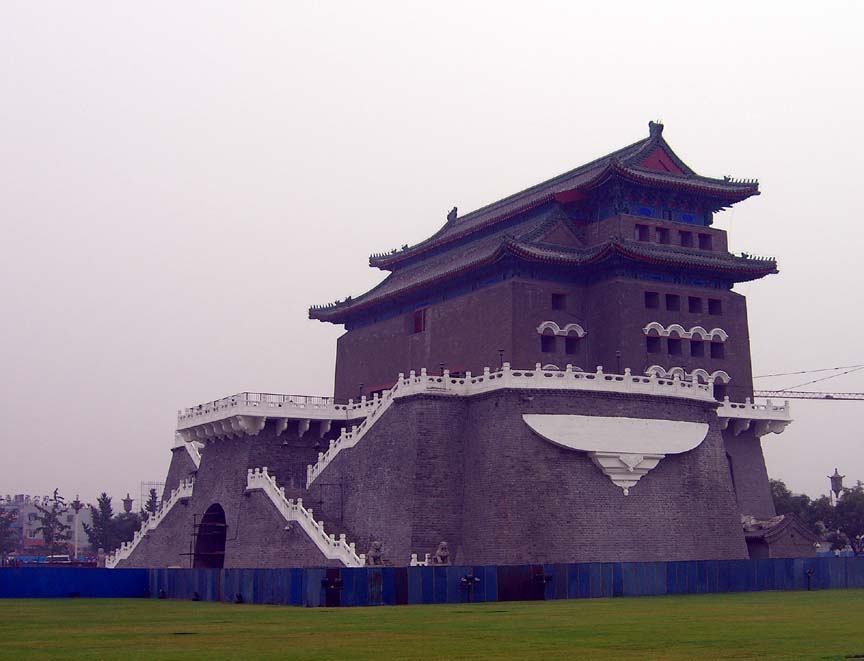 A corner tower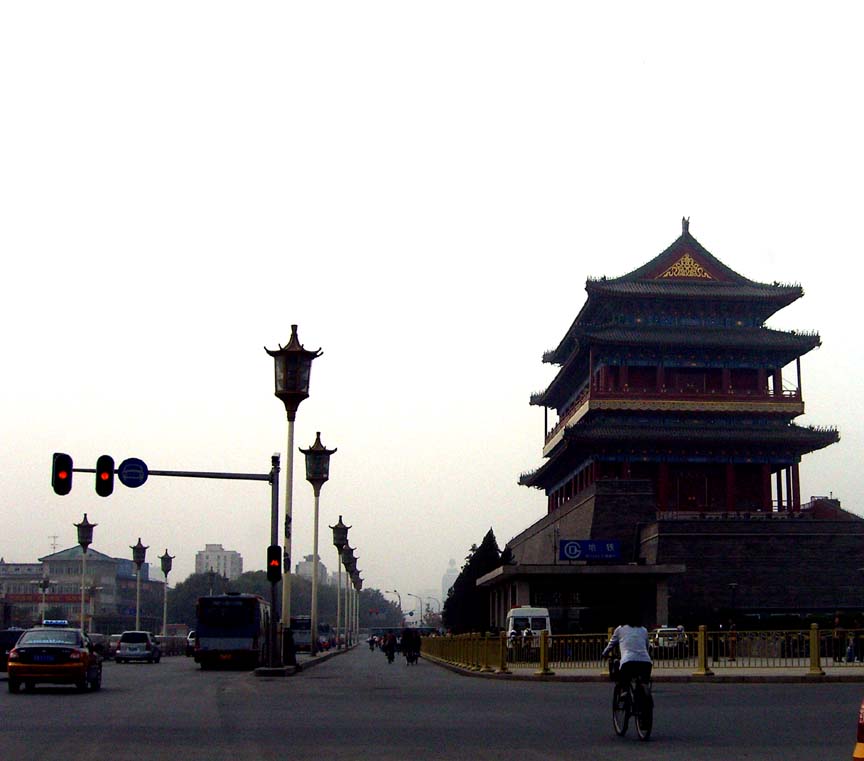 One of the Chinese government's main buildings on Tiananmen Square, which functions almost like the Mall in Washington DC