Beijing Bell & Drum Towers, Confucius Temple
---
I got around to visit two famous landmarks - the Bell and Drum towers, which are next to each other in Central Beijing.
The bell tower - note the haze beyond (and tour buses)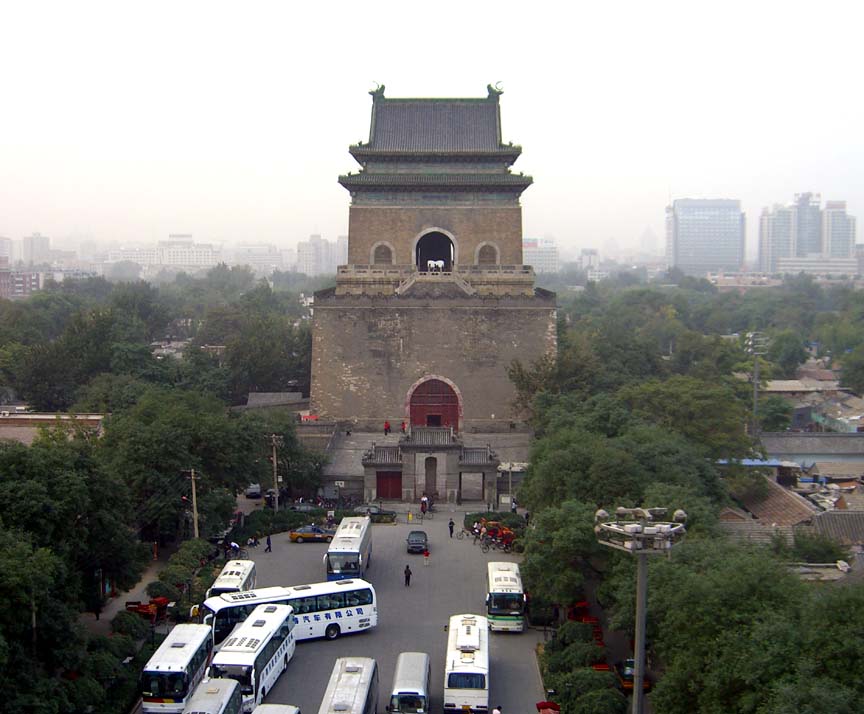 The bell - big !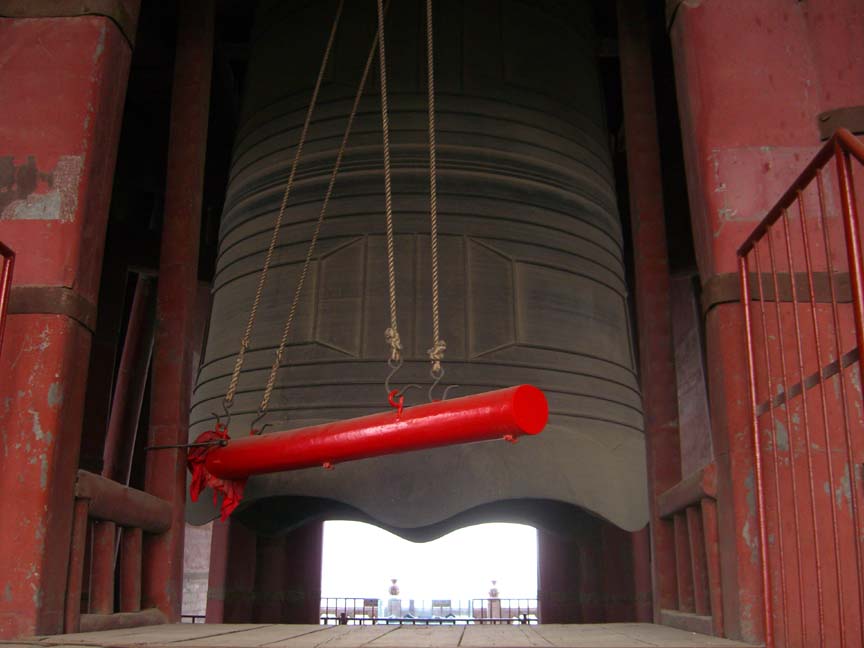 Long stairs to get up to bell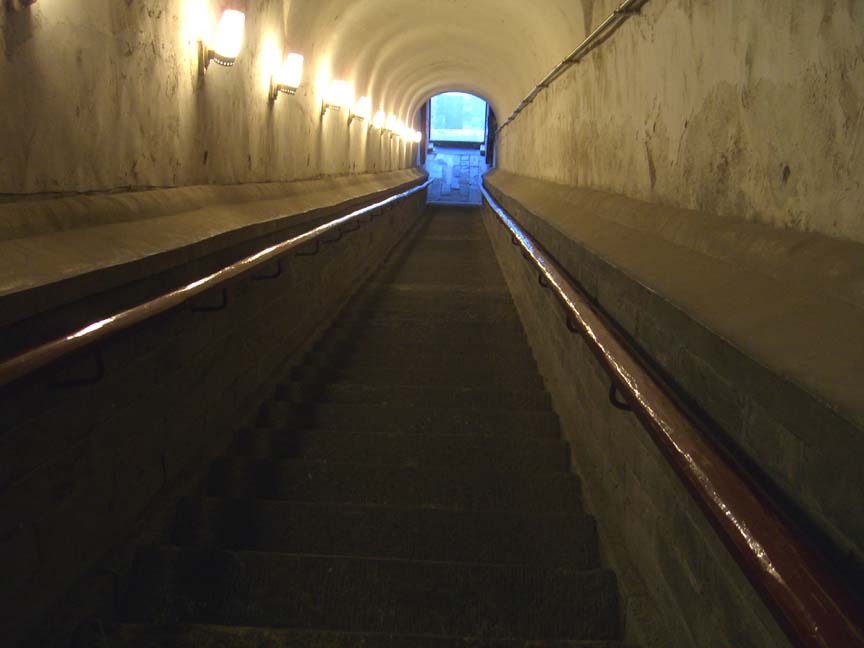 The Drum Tower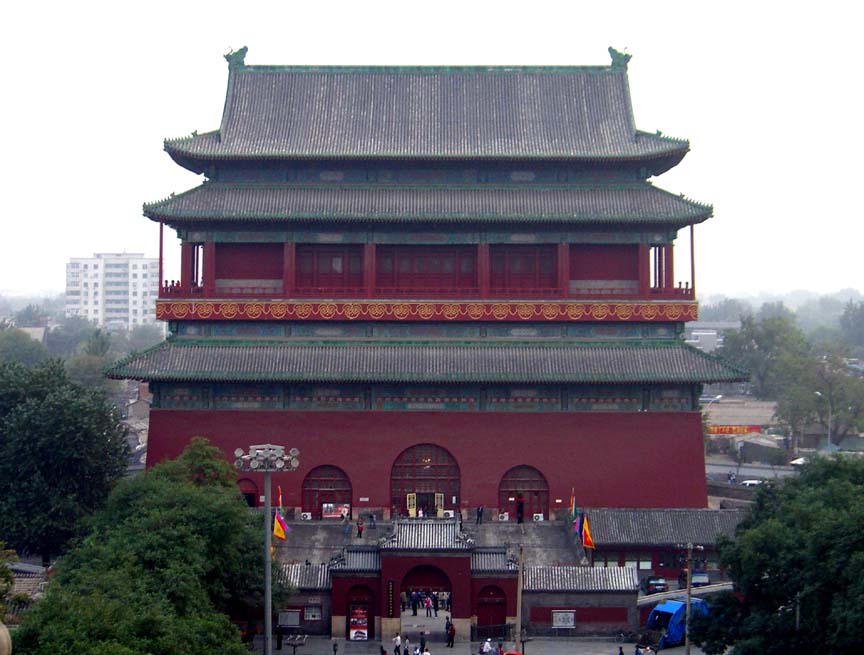 with tourists doing kind of flag ritual, set to music - note foreigners on left; was pretty amusing.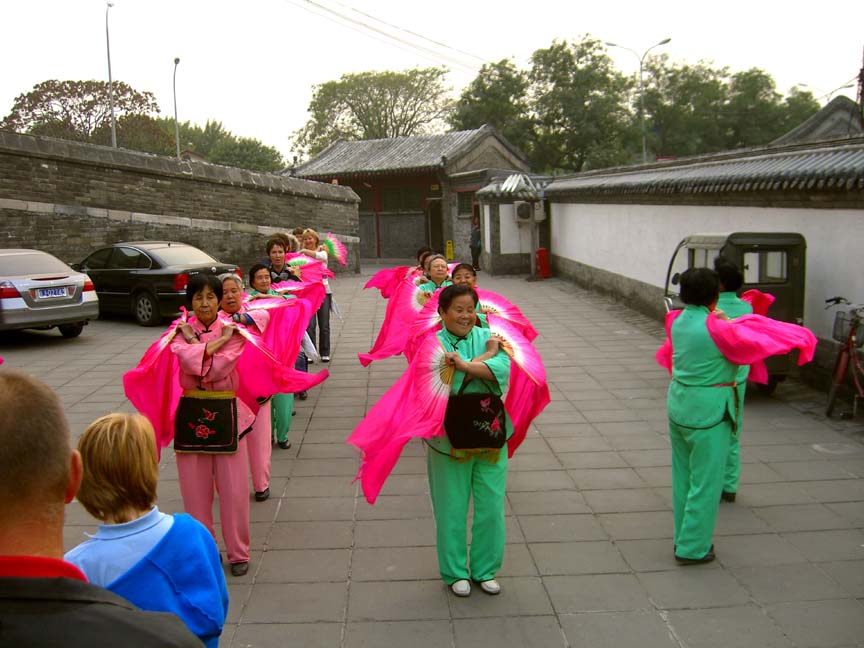 Longer stairs to get up to drums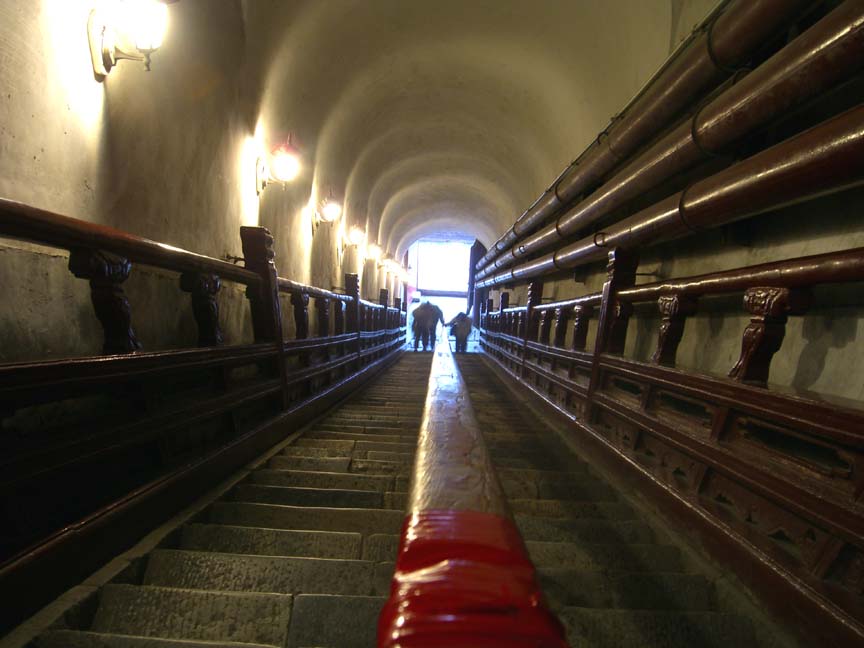 Water clock to time the bells accurately - water flows between tanks of specific sizes to indicate when to ring - note cymbal man at left.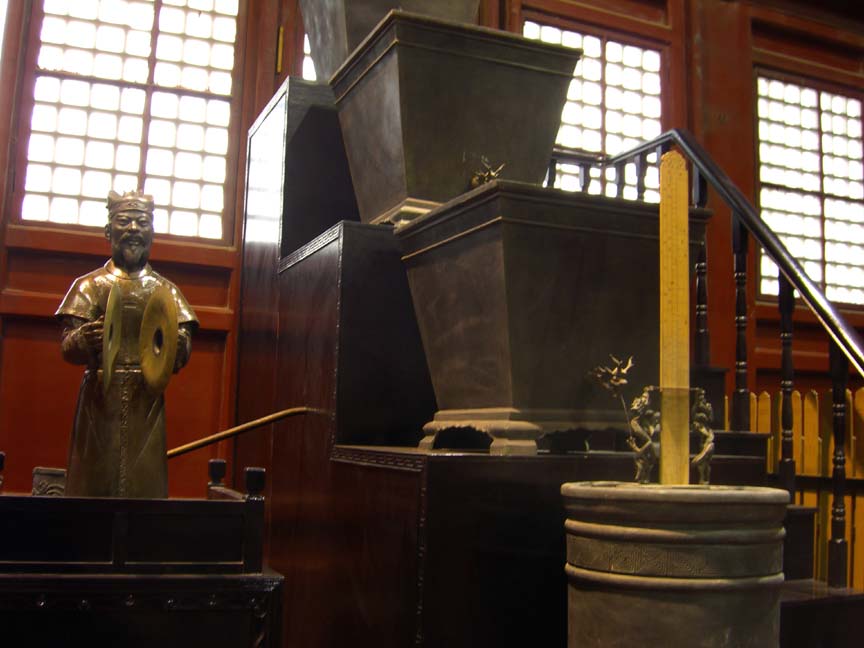 A major drum, used for ceremonies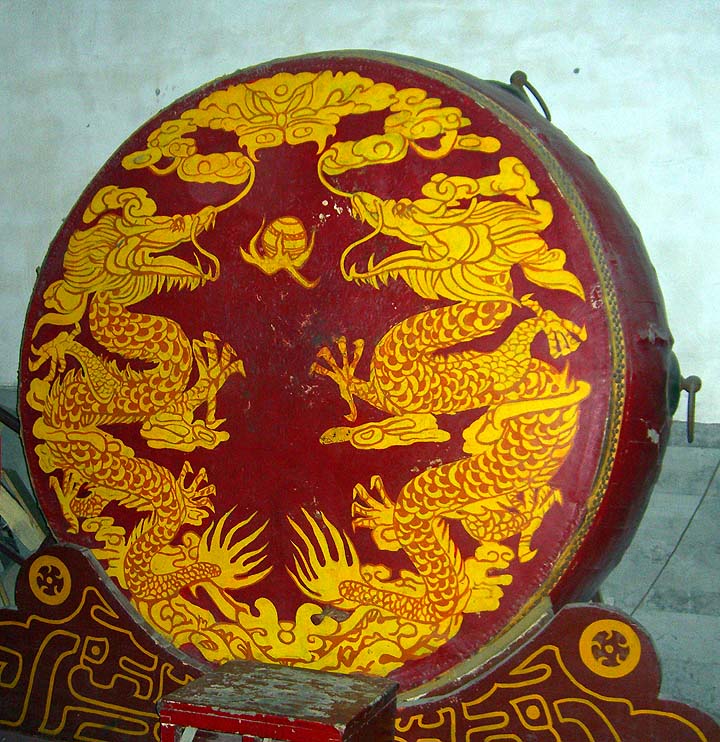 Older drums - unfortunately tourists can't hit them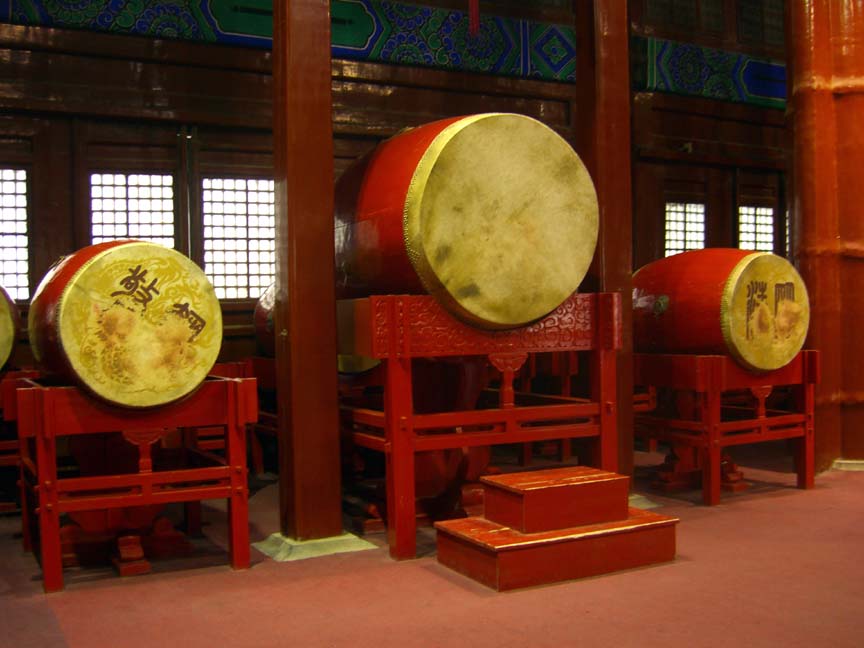 Violin-playing girl at top of tower - no idea why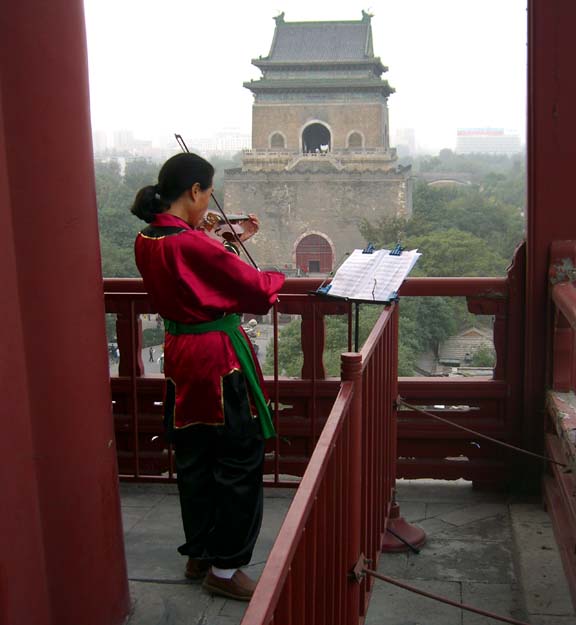 Beijing has a Confucius temple, though it was under re-construction at the time and not open.
But this is China and no one seem to care if you walk around an unsafe construction site.
Interesting colorful gate.
Workers restoring old woodwork
Up close - these are likely the typical migrant workers from the countryside, though this is probably fairly skilled work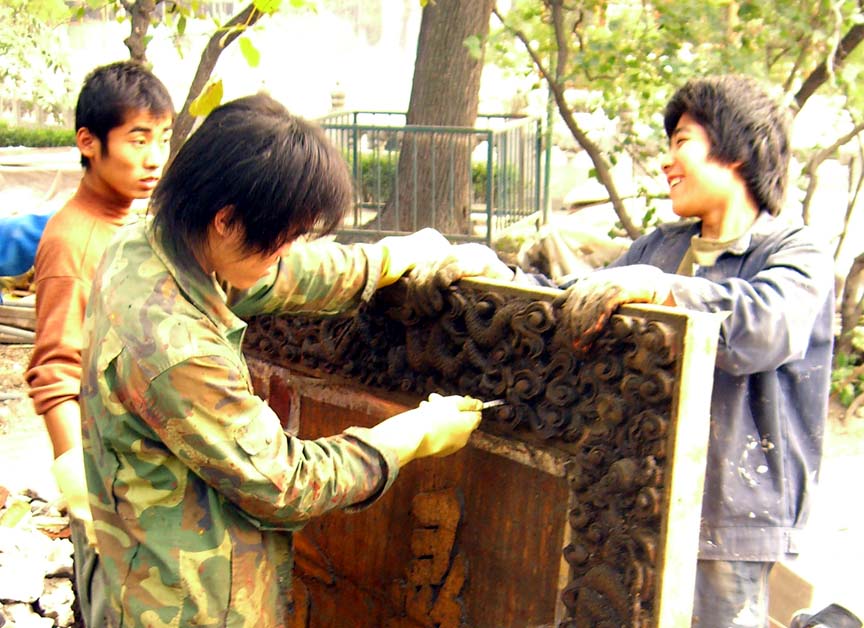 Wood-working men - very similar to what my dad does in his garage (I took this picture for him)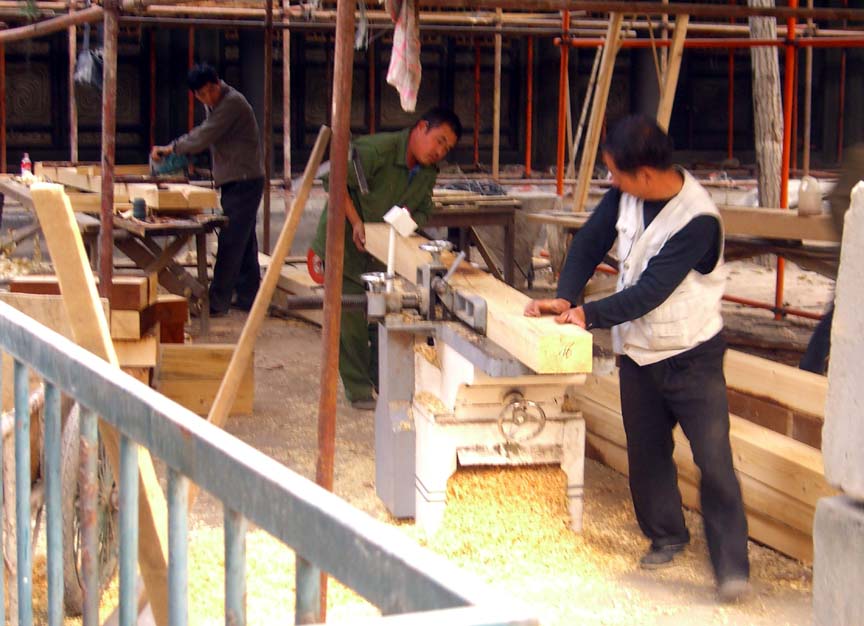 I definitely wasn't supposed to be here on a work-path,
where the young-looking worker kid goes riding around.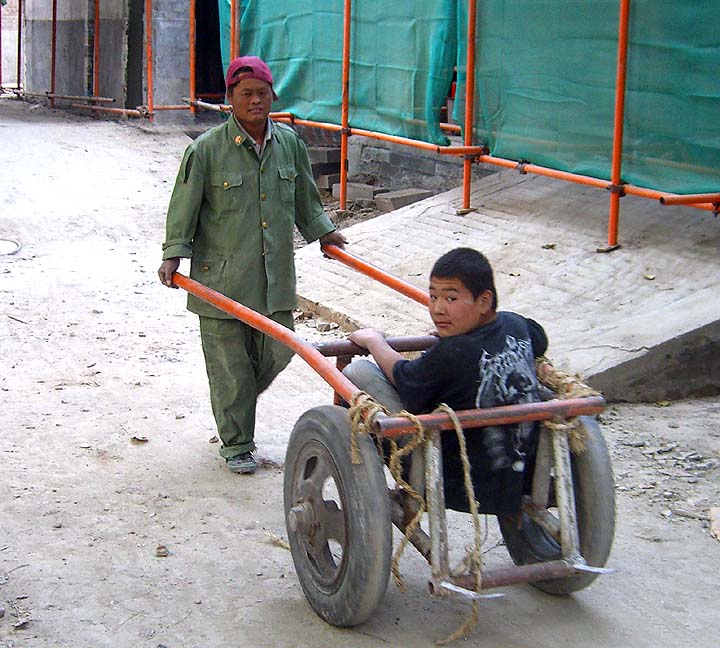 Finally, Confucius himself.